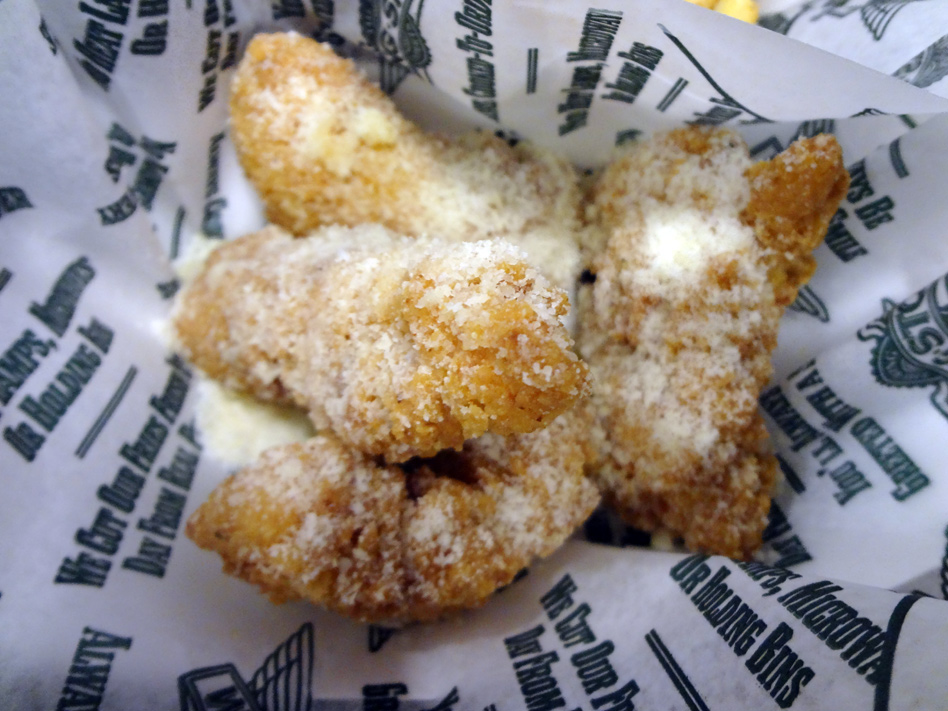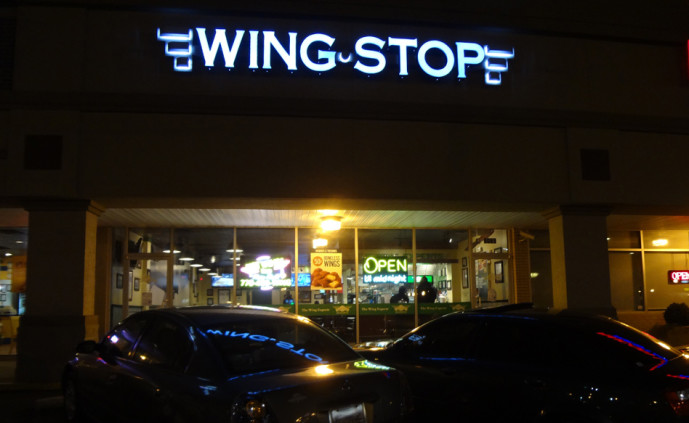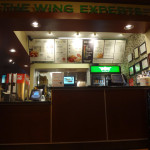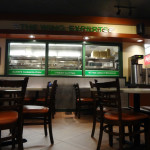 A new wing joint has popped up on Buford Highway by Pizza Patron since we were passing through, so we popped in over the weekend to check it out. While I figured it was a local or regional chain, neither Adam or I expected it to be as big as my research has now revealed: more than 600 locations in four countries.
Whoops! We usually don't do big chains here, bit since we'd already gone, eaten, and taken photos before this realization hit, I decided to go ahead an post anyway.
There are at least nine locations in Georgia, but this is the first I've heard of Wingstop. The look and feel is retro aviation and the focus is on chicken wings and strips.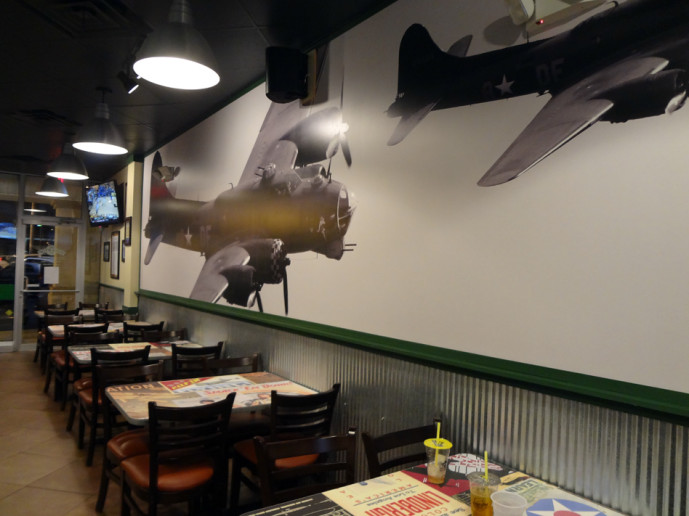 Adam and I shared a 4-piece garlic parmesan chicken strip order ($5.79), a 10-piece classic wing order, half teriyaki and half cajun ($6.79), seasoned fries ($1.89), and veggie sticks ($.99) with bleu cheese dip ($.69).
Neither Adam nor I were impressed by the teriyaki wings. The sauce was sweet and bland. Pretty boring really.
The cajun wings were more enjoyable. They were decently spicy and were nice dipped in the blue cheese dressing – don't all hot wings taste better in blue cheese or ranch? It's such a classic combo! I've since read online that the atomic wings are incredibly spicy for a chain restaurant, which makes me a bit sad that I did not try them out. These cajun wings had a great kick, but also flavor.
The chicken strips were my favorite. The texture and flavor were good (though we both still favor our staple food of our college days: the garlic parmesan ranch strips from Wingnuts) and Wingstop certainly did not skimp on the parmesan! I can never have too much parmesan on things, so I especially appreciated that.
The fries were good and the seasoning mix was particularly nice. Adam prefers these over the cajun crinkle fries of Wingnuts, but the nostalgia factor is warping my opinions – I can agree that these are superior fries, but I am not sure I actually prefer them, if that makes any sense.
The veggie strips were exactly what you'd expect. Nothing special at all, but it just made me feel better to eat something fresh that came out of the ground what with all the other fried things we were having.
Overall Wingstop was kind of impressive for a chain of its size. The wait for food was longer than you'd think for fast food, but that's because it's made to order – no heat lamps or microwaves apparently. When we paid upon ordering, we were told our food would be up in 14 minutes. We didn't time it but I found the up-front prediction of the length of the wait to make the time pass easier.
The food was fine but not remarkable in its category. Same for the service. Check it out if you love wings and are local, but don't travel for it. 3 stars.
Wingstop
5065 Buford Highway NE
Doraville, GA 30340
emily
Nerd. Foodie. Gamer. Homecook. Perpetual planner. Gardener. Aspiring homesteader. Direct response graphic designer. I use too many damn commas.