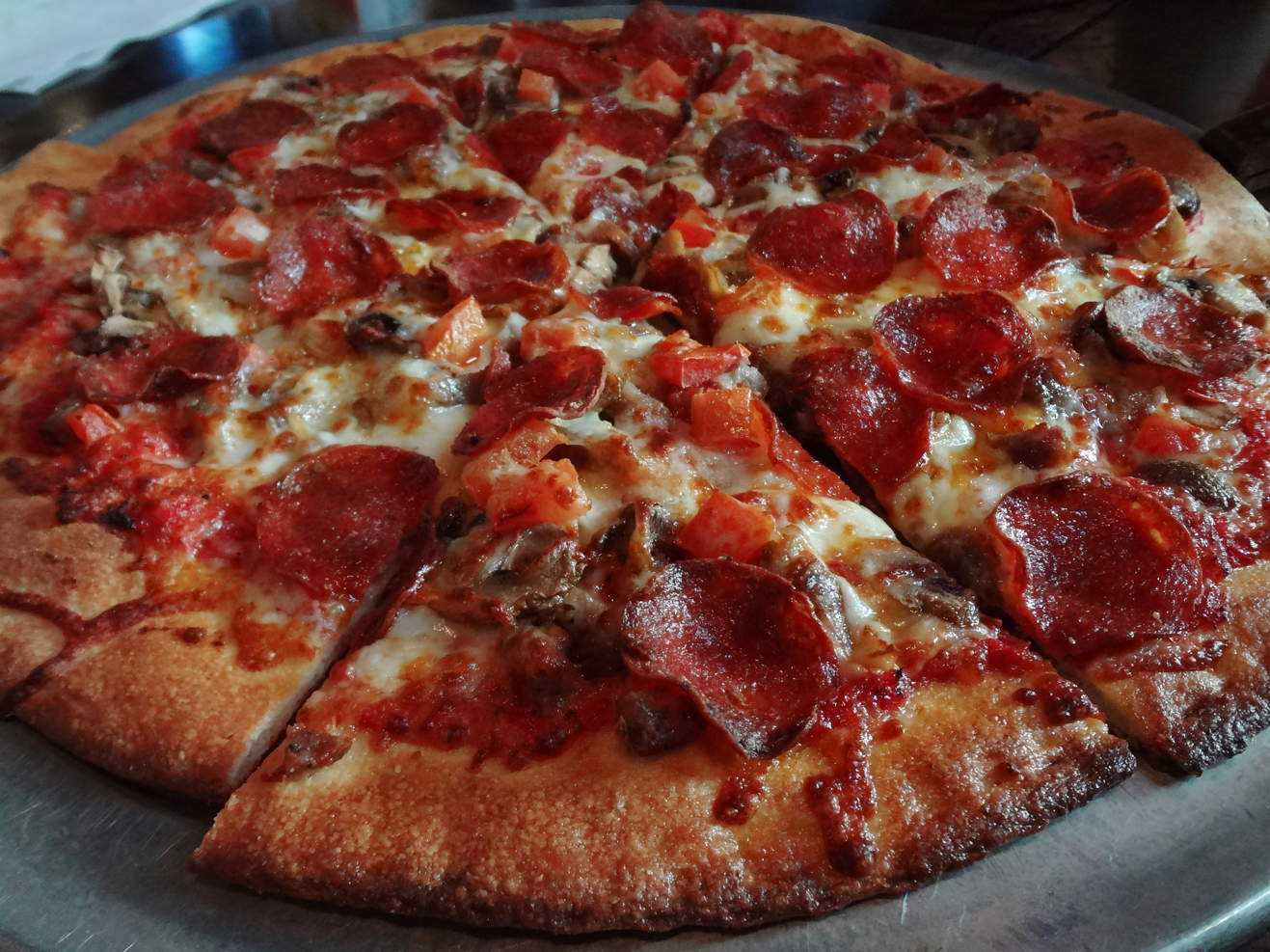 For this dining adventure, we went off-off-Buford Highway with Grant and Marie for some pizza. After a very favorable mention in the AJC, the Westside Pizzeria suddenly became a must-try.
This is an area I passed frequently while growing up traveling between my childhood home in Marietta and my grandparents' home in Atlanta that was always in a state of disrepair, so it's nice to see it fixed up and doing well.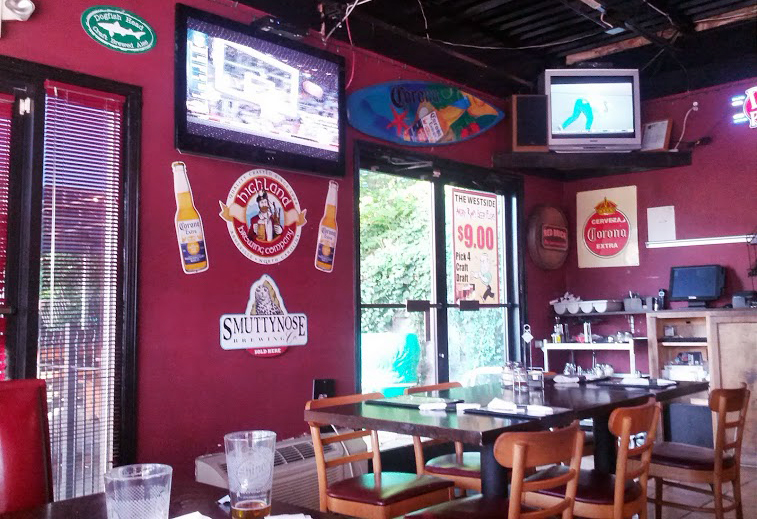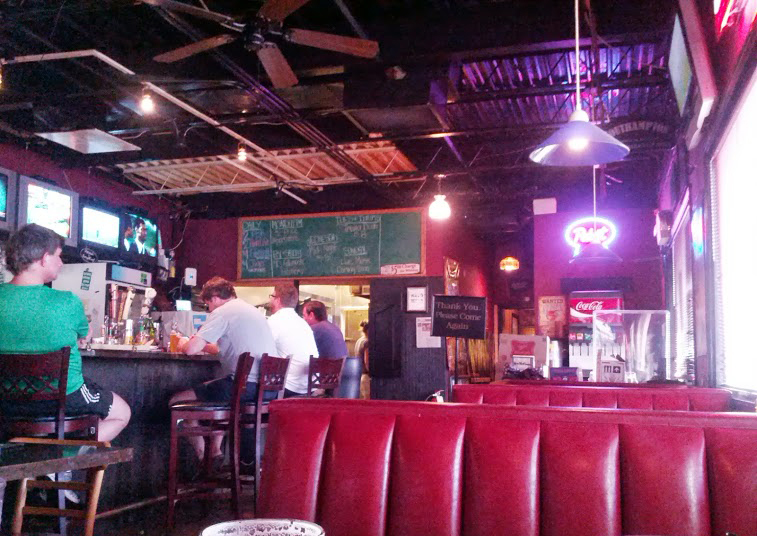 We settled in and got started with some draught beer – Breckenridge Vanilla Porter and RJ Rockers Son of a Peach. We were tempted by the "fire sticks," spicy mozzarella sticks with ranch dressing, and ordered those as well.
For dinner, we ordered the ultimate calzone ($9.75), a medium pesto chicken pizza ($14.75), and a Sicilian ($14.75).
We thought all the food was good, particularly the pizzas and the calzone. The mozzarella sticks were fine, but they didn't shine like the pizzas and the calzone. The calzone was oozing with cheese and delicious ingredients. The pizzas had well-distributed toppings and nice thin crusts that weren't too crispy or too moist.
The help was very friendly and the vibe in the restaurant was good. The prices were good, too. This is a better than average pizza joint, as far as we're concerned. This is the best pizza I've had in Atlanta in a while, ever since Oz pizza beat a retreat from Decatur and only has locations to the far south and west of me. If someone called me today and said "Let's go get pizza tonight," Westside Pizzeria is where we'd go. 4 stars.
Check out the Marie, Let's Eat! review of Westside.
Westside Pizzeria
2341 Marietta Boulevard NW
Atlanta, GA 30318
emily
Nerd. Foodie. Gamer. Homecook. Perpetual planner. Gardener. Aspiring homesteader. Direct response graphic designer. I use too many damn commas.