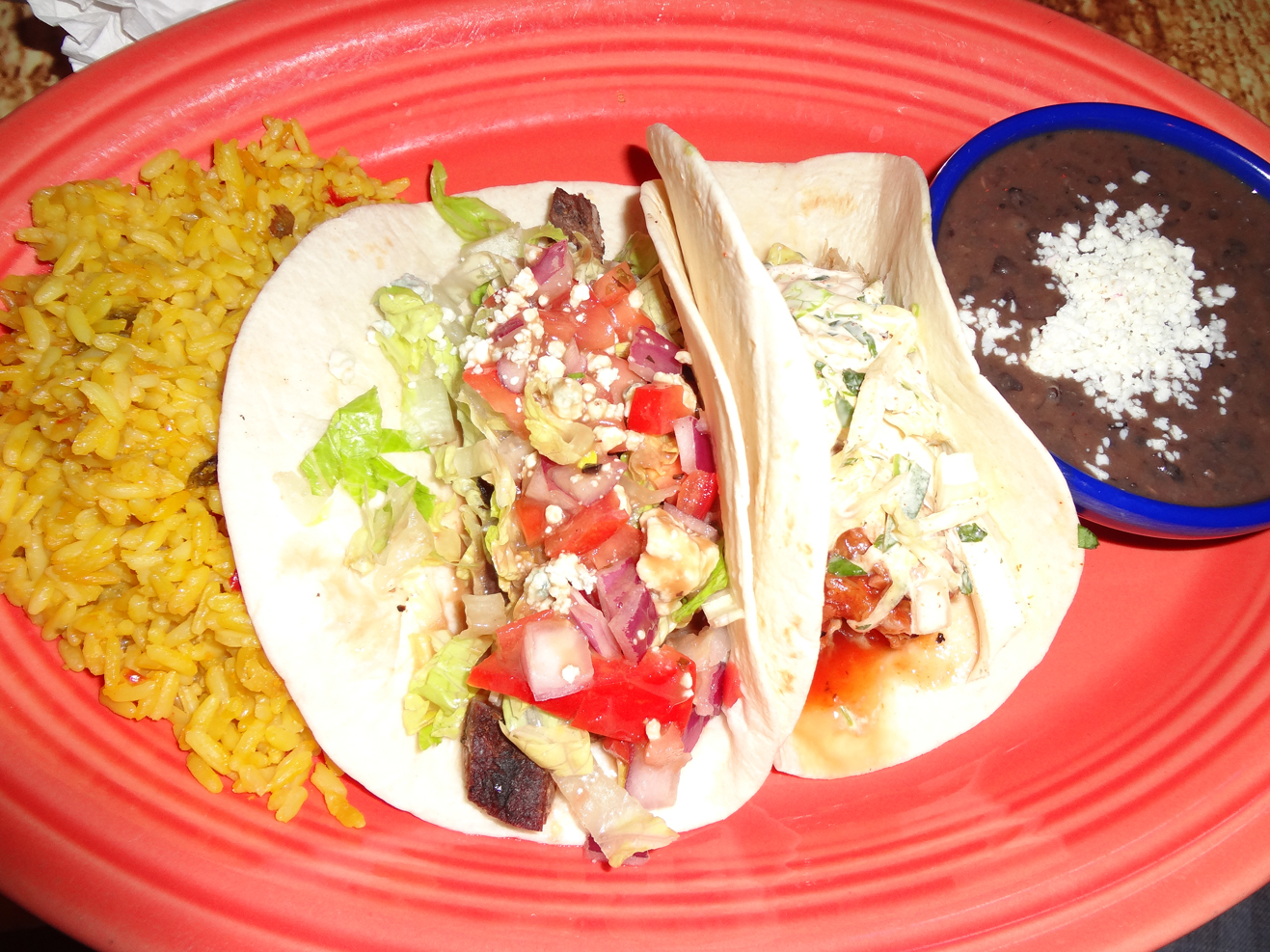 While we were up in Roswell to visit Sky Zone, we took in some tex-mex at Twisted Taco, an Atlanta-based chain founded in 2002. There are currently eight metro-Atlanta locations.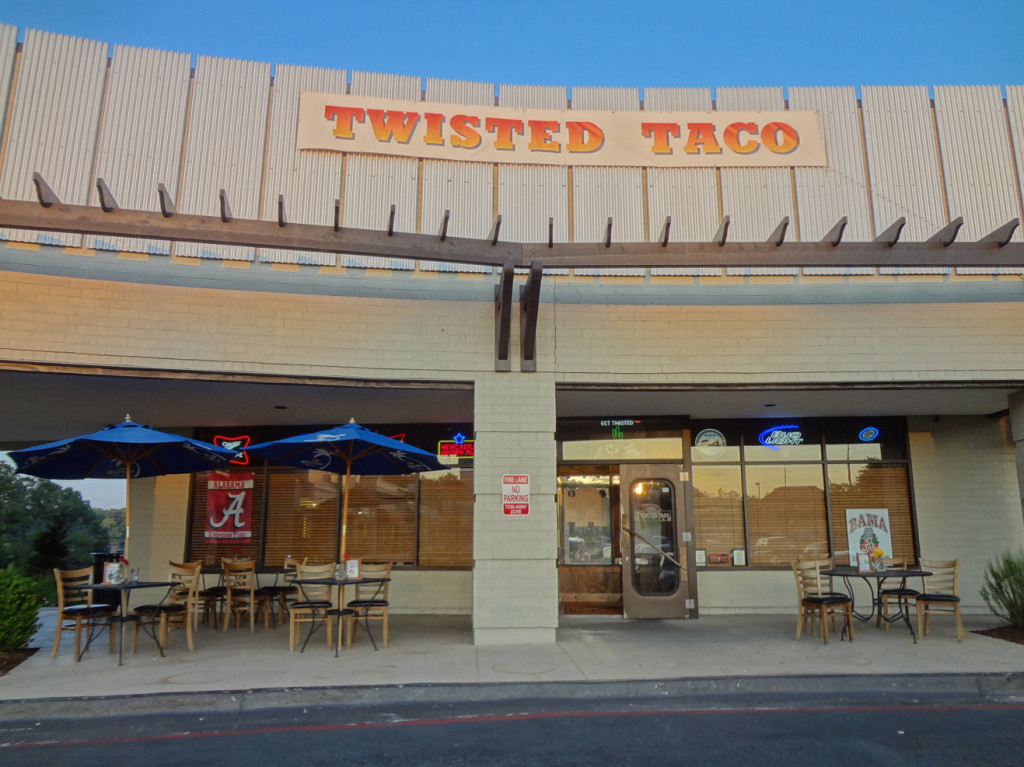 We all kicked back with some drinks and the Twisted Trio appetizer – guacamole, queso and salsa verde – with chips ($9.99). I thought it was great, possibly because I was bolting my peach margarita ($6.49). In hindsight, I don't think it was worth 10 bucks. Maybe 5-7 bucks instead.
For dinner Adam and I went splitsies on two two-taco combo plates ($8.49 each). They each come with rice and black or refried beans. Neither type of beans impressed me much, but the rice was okay. For the tacos, we got the pulled pork, the black & bleu, the cuban and the down home taco. The pulled pork is what it sounds like, and the black and bleu is a steak taco with bleu cheese crumbles, lettuce, tomatoes, red onions, and balsamic vinaigrette. The cuban taco is the taco version of a cuban sandwich – a roasted pork taco with sweet plantains, black beans, rice, and cilantro with mojo sauce. The Down Home is a fried shrimp taco with lettuce, spicy remoulade sauce, and salsa.
I thought the flavor combination of the cuban was really interesting, but I'm still not sure whether I liked it or not. We both thought the pulled pork was the most successful taco of the four.
The tacos were okay, even if the sides weren't that great (the drinks probably helped with that too), and the pricing on the combos was pretty okay, even if the average-quality drinks and appetizers were all overpriced. Stephen ordered a specialty drink with coffee liqueur and irish cream, and the bar was out of irish cream, but sent out the drink with just the coffee liqueur, like it was no big deal that half the drink wasn't included. Only when Stephen inquired did they own up to the sub-par drink and comp it for him, behavior that did not leave me with a favorable impression.
I have a soft-spot for local entrepreneurship, but with so many truly impressive mexican restaurants in Atlanta (and average ones with better pricing), Twisted Taco just doesn't make the cut for us. 2.5 stars.
emily
Nerd. Foodie. Gamer. Homecook. Perpetual planner. Gardener. Aspiring homesteader. Direct response graphic designer. I use too many damn commas.