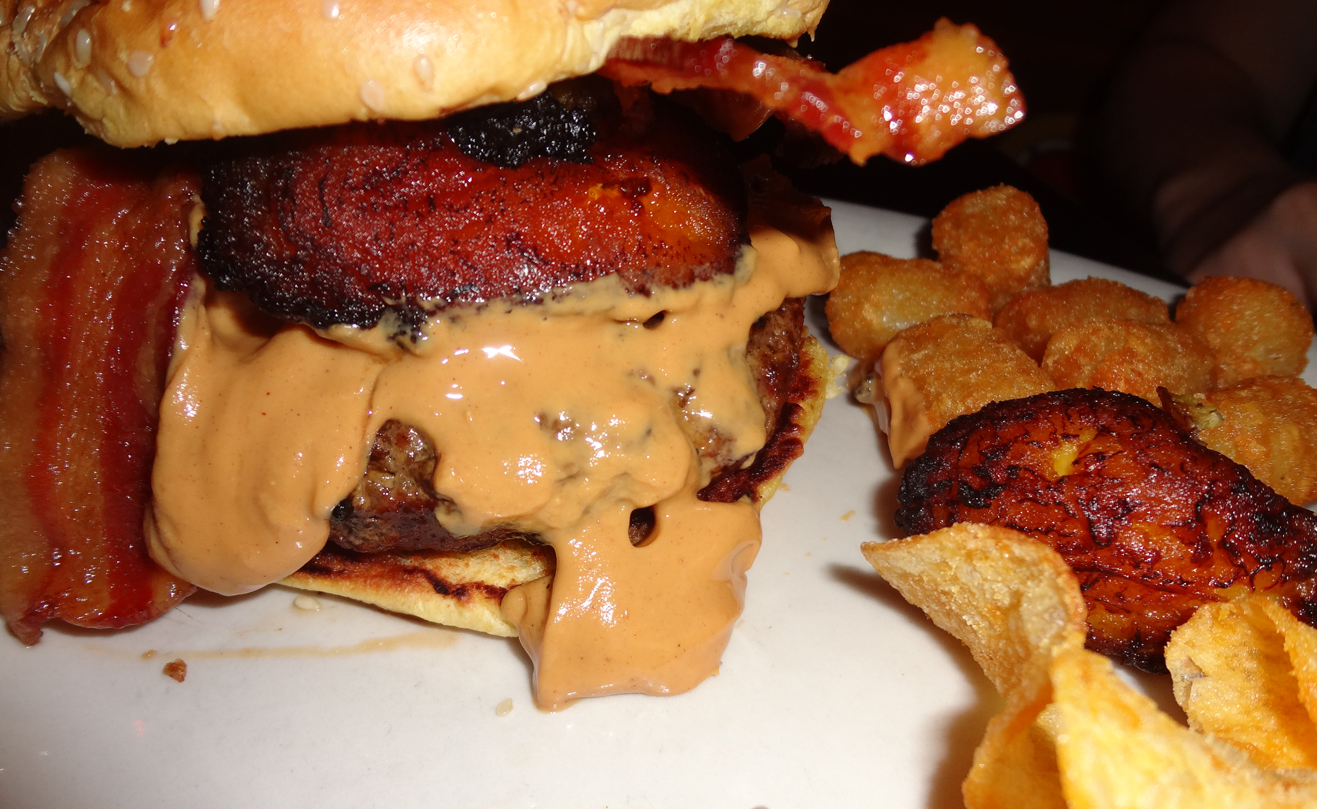 I've been to both Vortex locations (Vortices?) a handful of times, but never in any thoughtful sort of capacity, or for this blog. Having received an invitation to dine on an ostrich at Tantra, I thought I would drop by the Vortex to have one of their ostrich burgers, because a little birdie told me that they had one.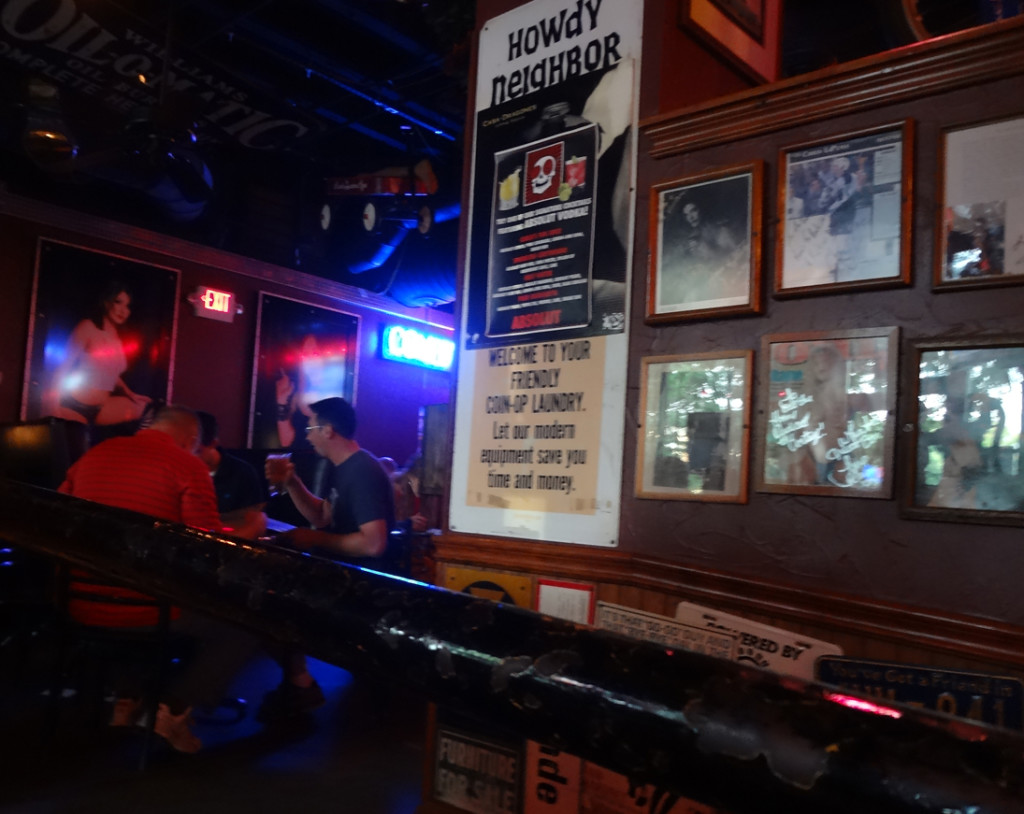 Unfortunately, upon arriving, I discovered that they no longer have the ostrich burger. However, we were already there, with Shannon in tow, so we were certainly not going to go away with empty stomachs! Bring on the burgers!
The Vortex is well-known for having an attitude, and you can see it in the hilarious menu right away. Their basic premise is more or less "this is who we are, and if what we are offends you, we probably don't want to know you anyway."
We started with an order of fried pickles and then ordered our burgers. Adam got the Four Horsemen with tater tots. Shannon got the Fat Elvis with fried plantains, and I got the Big Bad Voodoo Patty with Voodoo chips. What can I say, we're thematic ladies!
Since we're all good pals and were interested in trying many things, we decided to split all the burgers and sides three ways.
I enjoyed all three burgers, though I definitely wouldn't order the Fat Elvis every day… it's pretty intense. I absolutely fell in love with the Big Bad Voodoo Patty. That sweet and spicy green pepper sauce is outta this world… gotta get me some of that! I'm a fan for life!
Lest you think we punked out, here is a photo of the double coronary bypass we consumed at this exact Vortex location in 2008. We had it, it was somethin' else, and we've no need to try that particular burger again. It's just too much burger. Delicious, but too much.
The Vortex truly is an Atlanta icon. Some say it's got the best burgers in Atlanta. I don't know about that, but they certainly have the most unusual burgers. That's pretty much the Vortex: big, ridiculous, and shamefully unhealthy burgers, over the top decor, and a full bar. Definitely a fun place to take out-of-towners. 4 stars.
The Vortex Bar and Grill (Midtown)
878 Peachtree Sreet NE
Atlanta, GA 30309
emily
Nerd. Foodie. Gamer. Homecook. Perpetual planner. Gardener. Aspiring homesteader. Direct response graphic designer. I use too many damn commas.