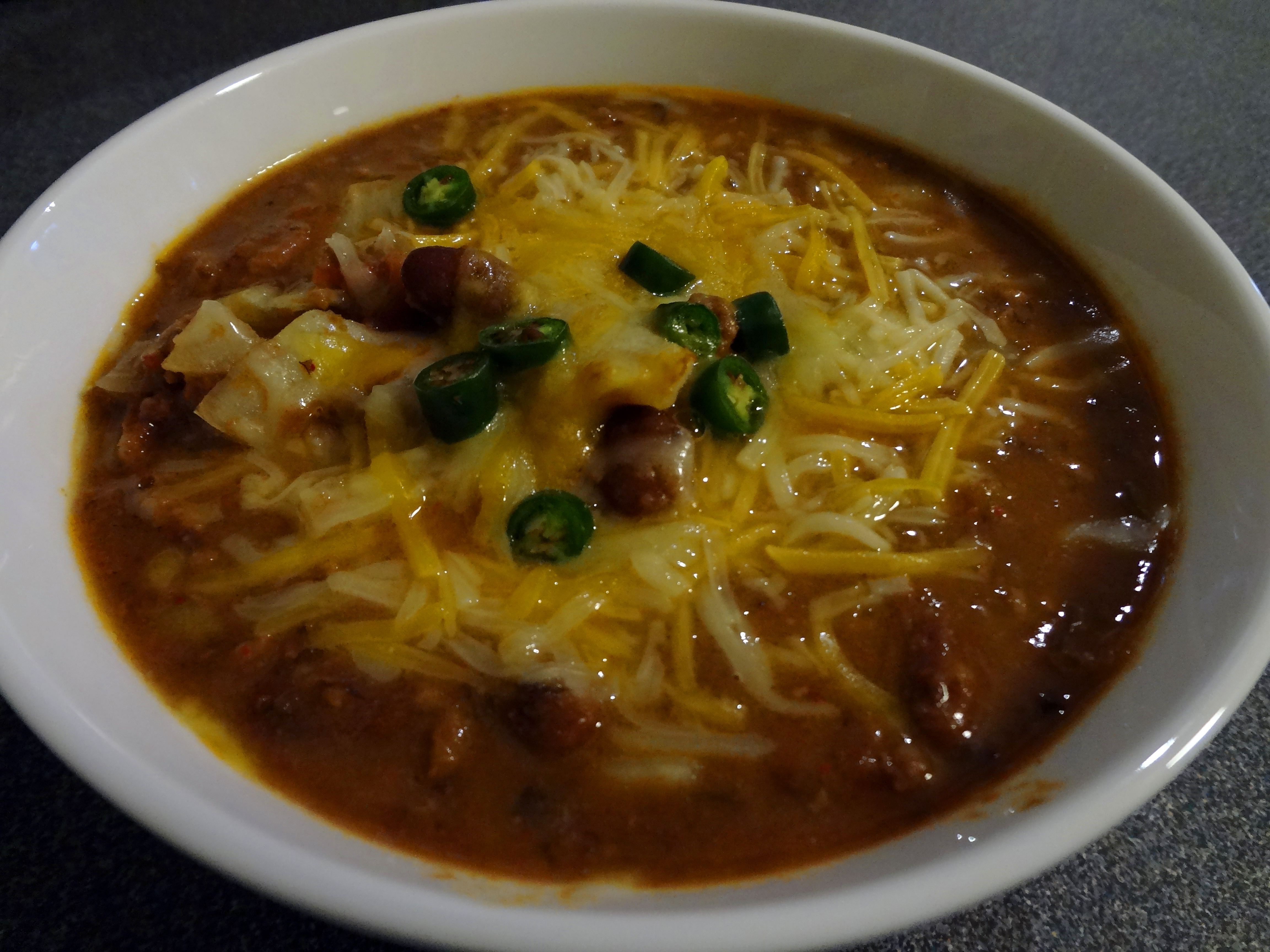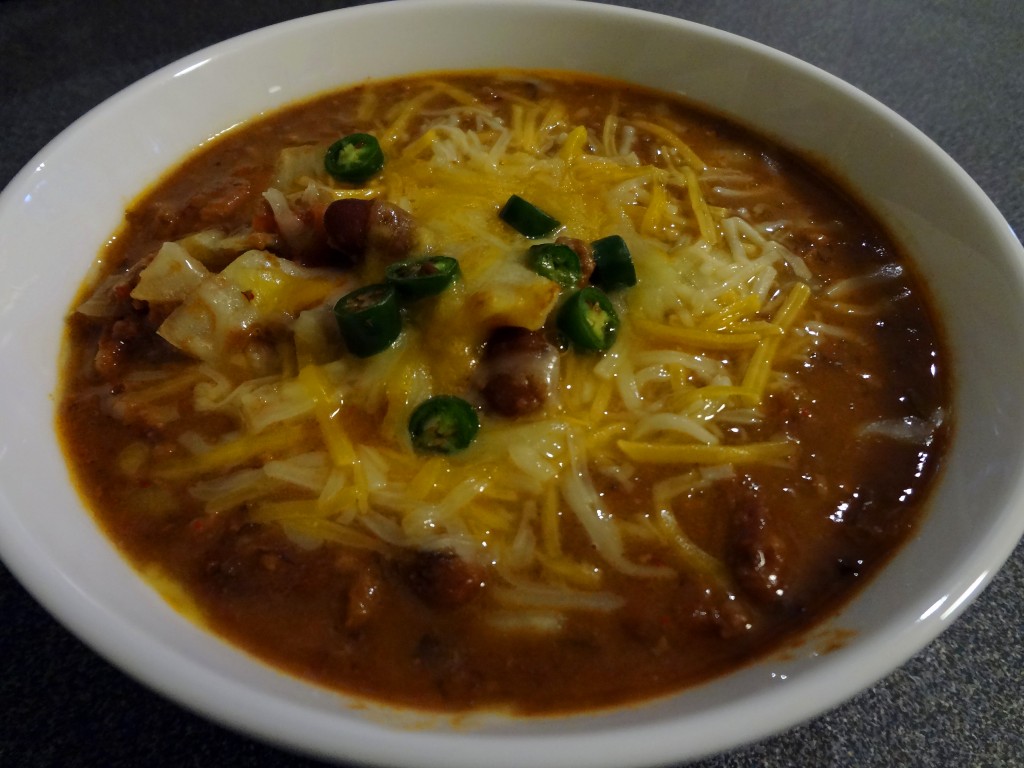 We had a chili cook-off at work recently. While I love the chili we make at home, I think most people think their chili is the best, whereas they are mostly all the same thing, with just a few standouts in any category (vegetarian, white, etc.). So I decided to make something new and unusual to bring to the competition: thai curry chili. Kind of a fusion of traditional southeastern chili and the curries we have been enjoying so much lately at hoome and on BuHi.
My test run with red curry went very well, but when it came time to buy the red curry paste for the big day, the store was out, so we switched to panang curry paste. I thought it turned out well, and though several people have told me emphatically that they loved it, it did not place well enough to even move to the second round of judging. So here's the recipe for my non-award-winning Thai Curry Chili (it's still tasty):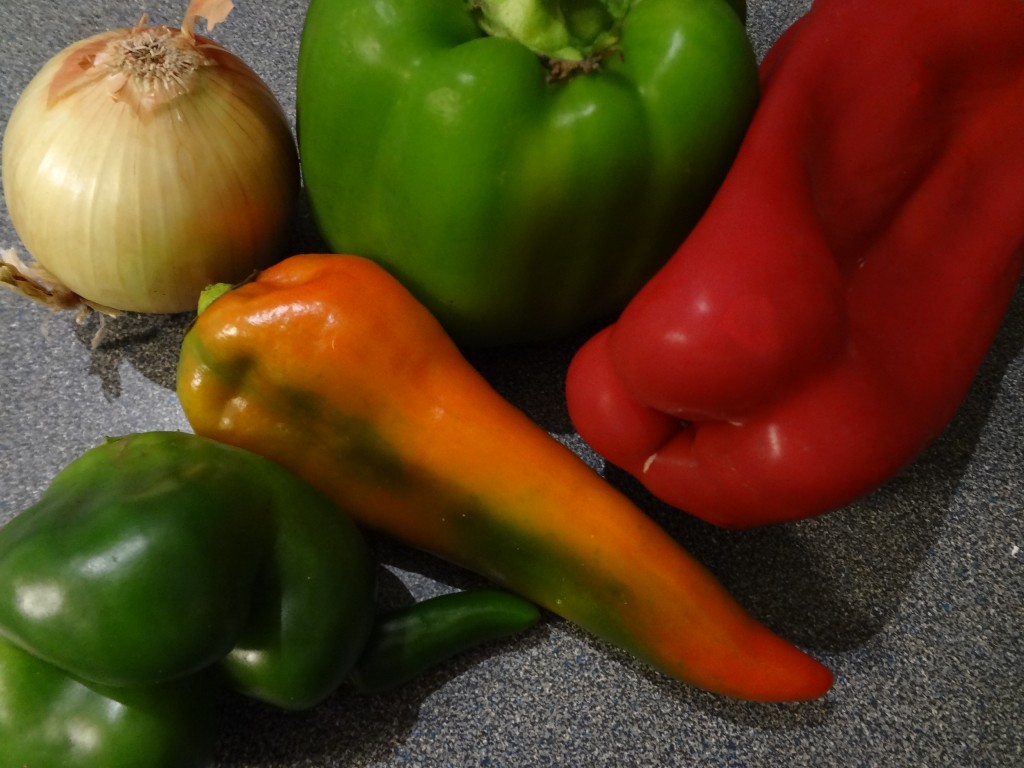 – Peppers and onions. We used bell peppers, banana peppers from our CSA box, and homegrown serrano peppers. And a yellow onion.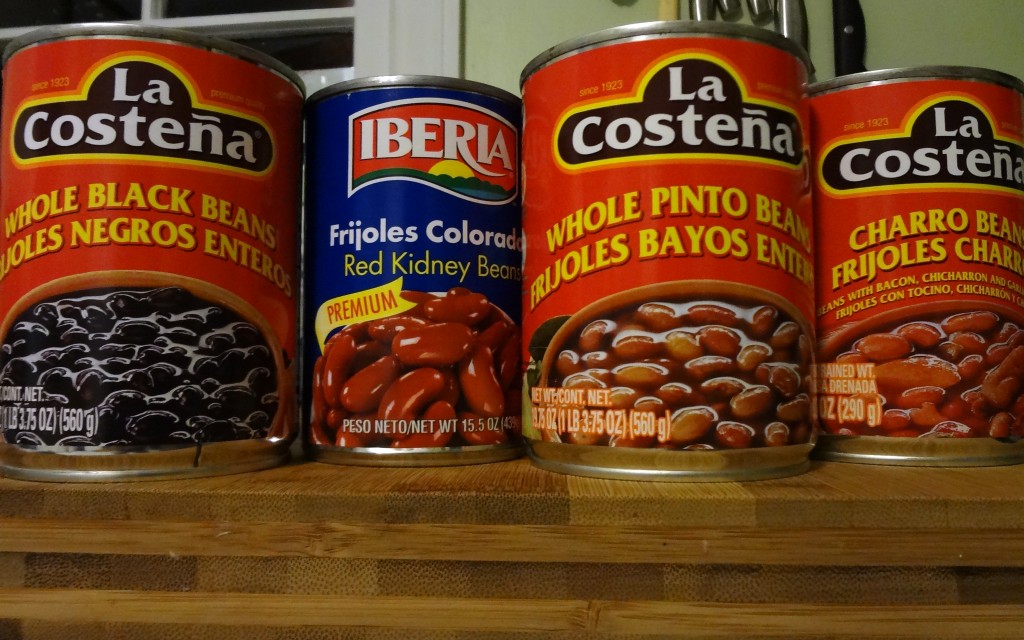 – 3 or 4 cans of beans of your choice… I used black beans, kidney beans, pinto beans and charros beans.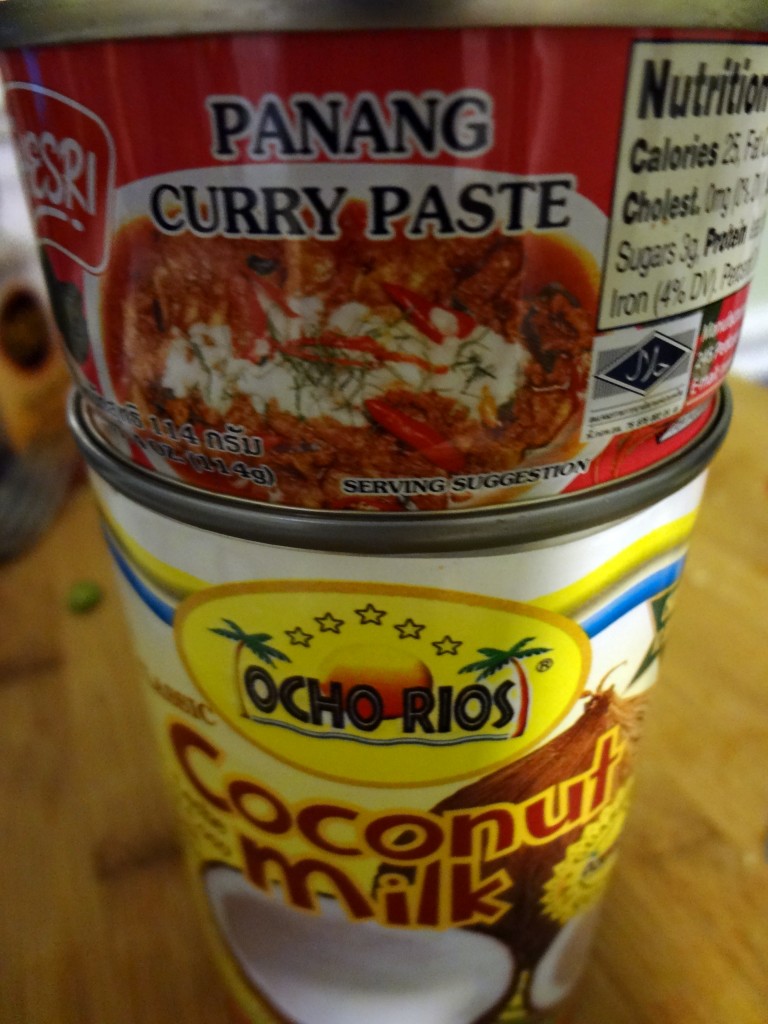 – 1 can of curry paste… the recipe was originally for red, we used panang and you can probably modify the recipe to go well with just about any one – the possibilities are many!
– 1 can of coconut milk.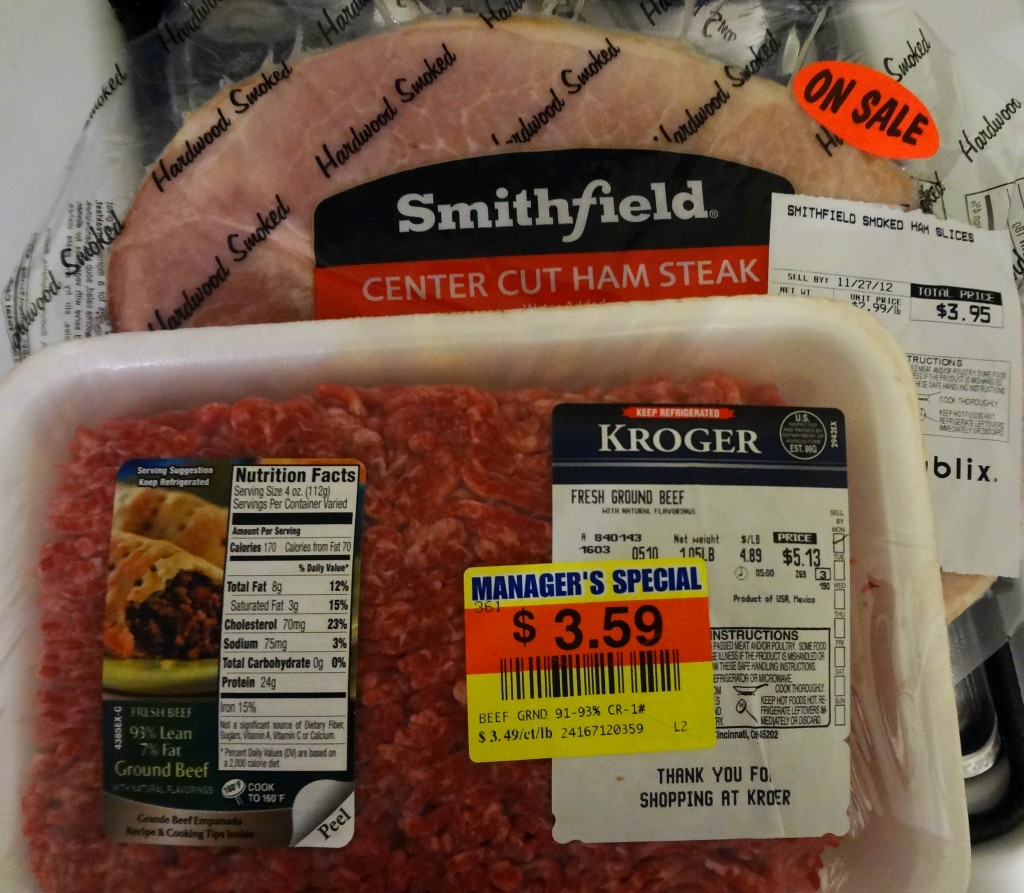 – Protein. We used beef and ham, mostly out of habit from our go-to american-style chili recipe. You could probably use anything, and in fact, now that I think about it, this recipe would probably be excellent with chicken.
After assembling all the ingredients in the crockpot, we ran it overnight, but this was due to the early-morning deadline for the competition. Typically we will prep and assemble in the morning and run the crockpot on low all day while we are at work. I know it's been said a million times, but it is just so satisfying to come home to a great-smelling house and a hot meal ready to go – especially as the weather turns cooler.
As I mentioned, the chili didn't do too well at the cook-off, but it was fun and I have my eyes set on next year.
Tips, tricks, and accessories:
– Drain the cans of beans. I don't know about you, but I usually don't do this for chili. But I also don't usually add an entire can of coconut milk either. In this recipe, the coconut milk is more than enough liquid for the chili, though we typically will still put in the juice from ranch or charro beans (this is where the next part comes into play).
– This dish is fine the first night, but it is so, so much better after it has been thoroughly cooled and reheated. Doing this also helps with the consistency (as you can see above, it was a little watery at the competition).
– Mayo. A small amount of mayo really adds something great to this chili. It's a sum-is-greater-than-the-parts thing. We happened to have lime mayo on hand (it was on sale at the farmer's market), while working on this recipe, and that was actually really awesome. I left this out for the competition and very much regretted it!
– Fresh onions and/or peppers. We used our serranos again.
– Cheese. Duh, it's chili.
It's certainly taken a turn for the cold around these parts, so I look forward to cozying up with this soup again soon.
emily
Nerd. Foodie. Gamer. Homecook. Perpetual planner. Gardener. Aspiring homesteader. Direct response graphic designer. I use too many damn commas.