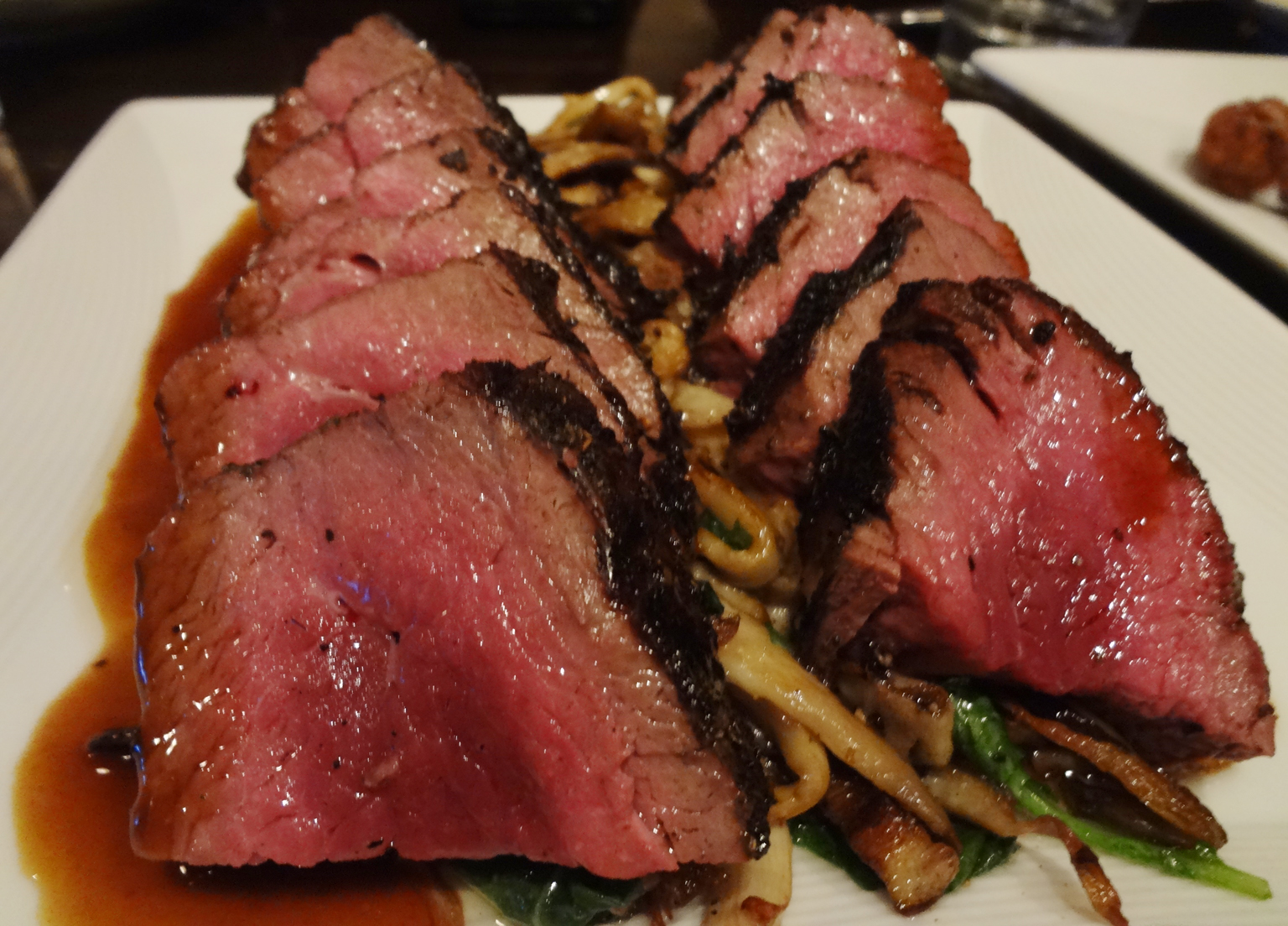 Closed toward the end of 2014.
Through my association with the Atlanta Food Bloggers Society, I had the opportunity to dine at Tantra Bar and Lounge last week, sampling their cocktails and trying a variety of things on the menu. Namely the ostrich! More on that in a bit.
Getting to Tantra's Brookwood Hills location was easy enough, despite rush hour traffic, and the valet parking certainly helped make the process easier.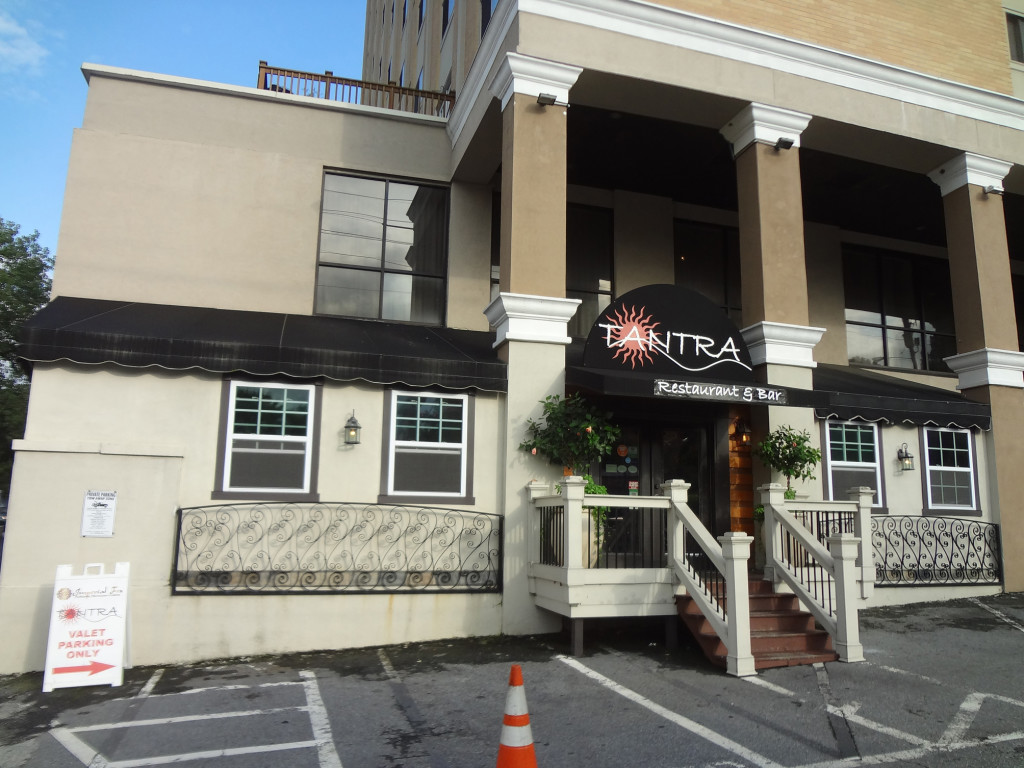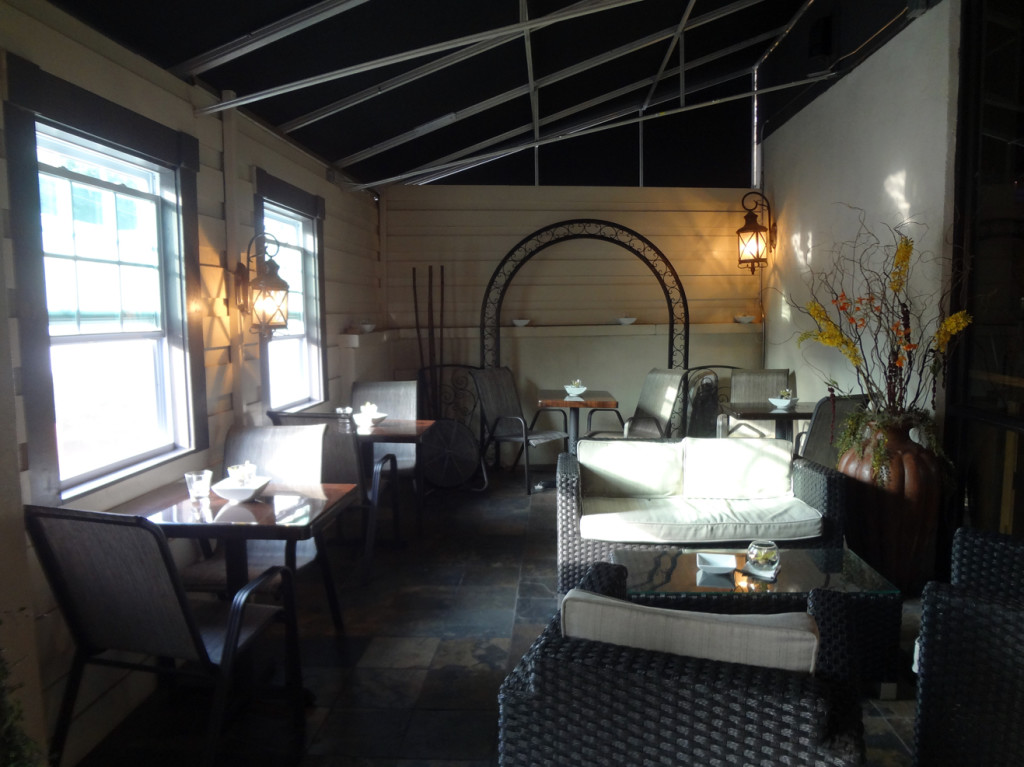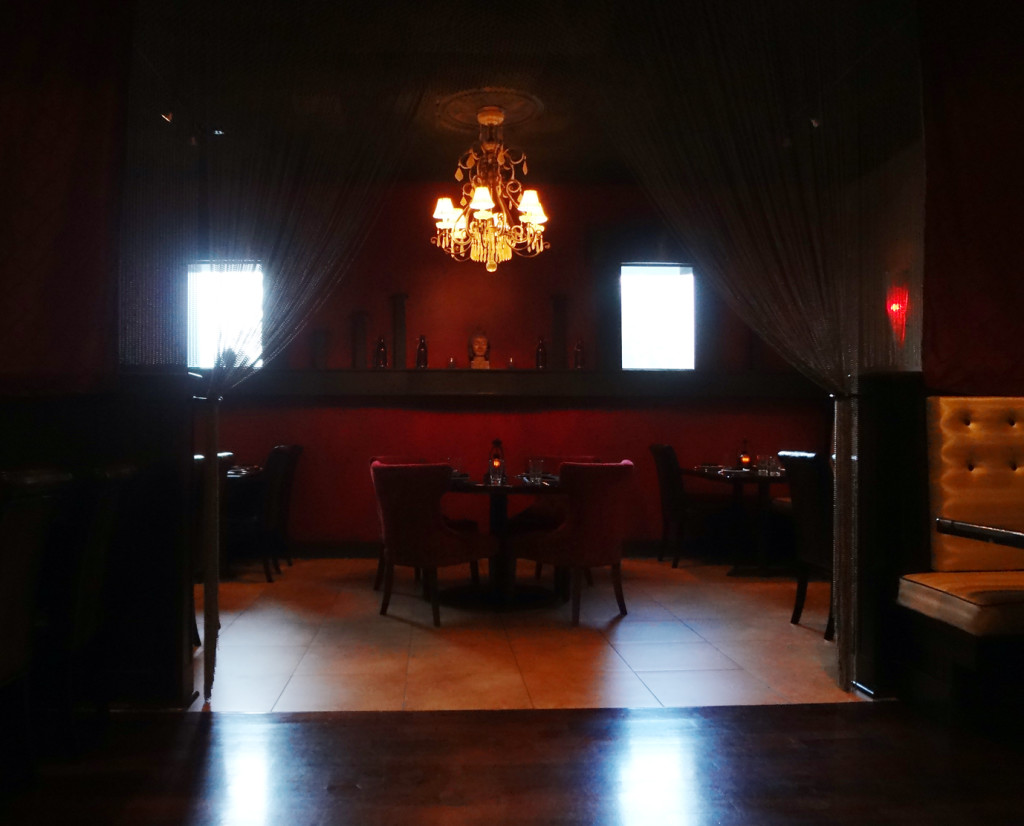 In short order, I got settled in and introduced to other bloggers in attendance. And by "other," I kind of mean "real," as I dined with Lifestyle Editor of Atlanta Tastemaker Magazine Andrea Janise, Malika Bowling of Atlanta Restaurant Blog, and Wendy of Atlanta Events, among others. Y'know, people whose sites and work include the words "food" and "Atlanta." Real! It's a good thing everyone was so gosh-darned nice, because I was so out of my league!
Special thanks to Liz Lapidus for putting this together, and Jason Apple for getting me there through the ATL Food Bloggers Society.
We were treated to a lengthy parade of delicious foods, as well as cocktails. Of the five appetizers we sampled, the mushroom risotto pakoras were our favorite, followed closely by the crab kukus. They were all delicious however, I was very impressed and would recommend any of them to a first-time visitor.
The lamb hummus and paneer samosas let me know right off the bat that we were dealing with indo-persian cuisine, and I couldn't have been more pleased. The pakoras, kukus and kashke bademjaan dishes were new on me, and all quite enjoyable, though I think the kashke bademjaan was the more authentic dish.
After we collectively blew through the scrumptious appetizers, the real reason we had come was brought out: the ostrich burger with jalapeño paneer tater tots. I adore paneer and am quite fond of jalapeños, but found that I did not enjoy the tots as much as I thought I would. That is to say, I definitely enjoyed them, but my expectations were off. Adam really enjoyed them, though, so it's clearly just me!
Now, the burger. Oh my. Not having recent experience with ostrich (recent would be an adult, foodie experience within the past 10 years), I was concerned about ostrich in burger form. Would it be too dry? No way. The burger was cooked pretty rare, which was just right for the sandwich.
As excited as I was to try the ostrich burger, and as delicious as it was, I went totally over the moon when I saw the next dish come out. Just like the antelope burger at 5 Seasons Brewing, the burger was great, but I didn't feel like I really had a feel for this new and exotic protein, because the meat was ground and the patty was covered with cheese, onions, aioli and other tasty things.
So when the Chef brought out the ostrich filet, I was so happy to have a chance to see how ostrich meat really is… It's delicious! Definitely more like traditional red meat than traditional poultry. Also, the mushrooms underneath were scrumptious. Absolutely fantastic.
Just to wow us even more, the Chef finished up the meal with scallops cooked to perfection.
Lastly, we were treated to a tarragon and spice Abita root beer float. The tarragon ice cream, made in-house, really complemented the herby qualities of root beer, rather than competing. A fantastic – and rather full – ending to a glorious meal.
Since this was a sampler meal for bloggers, we certainly got to try far more than a normal visit would have afforded. But I think if I had ordered any of these dishes separately I would have still come away with an appreciation for quality of the food and the indo-persian/american fusion flair of Tantra. The hubs and I felt that the pricing ranges from spot-on, to a bit steep. $14 for the ostrich burger with tots seemed totally reasonable, while the drinks were high. All in all the pricing was higher than what we normally review (or dine at without special occasions as an excuse), though the location is good, the atmosphere is nice and fancy, and the dishes are unique, tasty, and done right. So it's definitely worth a try! 3.5 stars.
Tantra Restaurant and Bar
2285 Peachtree Road NE
Atlanta, GA 30309
emily
Nerd. Foodie. Gamer. Homecook. Perpetual planner. Gardener. Aspiring homesteader. Direct response graphic designer. I use too many damn commas.