This week brings us to Sweet Hut Bakery and Cafe (and the implied announcement that we're going to start including bakeries) and its bright, cheery awnings overlooking Buford Highway from the highest point in Asian Square.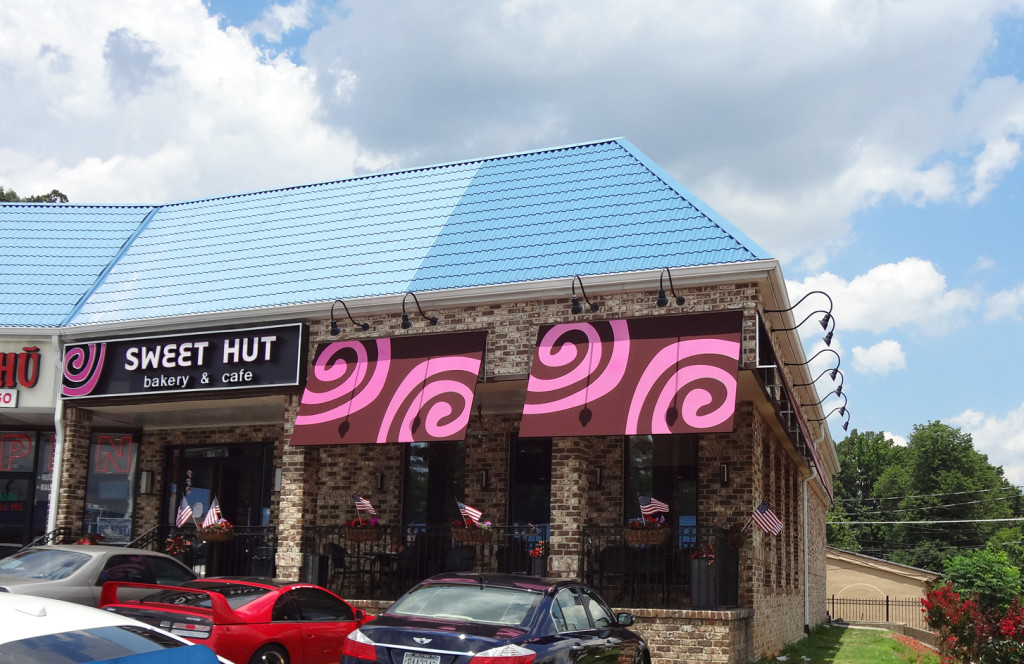 I think Sweet Hut is one of the better-known establishments on Buford Highway; I hear people talking about it all the time. I had been a few times before coming specifically for the blog, enjoying the fairly swank interior and trying a variety of tasty baked things.
In addition to a wide variety of both savory and sweet baked good available a la carte, Sweet Hut has handles fancy custom orders, sells packaged baked goods, and offers a wide variety of commercial and homemade beverages, including coffee, slushes and milk teas. They have a surprising variety of baked goods that involve hot dogs in various shapes and with various ingredients. This is not only kind of odd but actually pretty tasty too.
To get some food a la carte, just grab a handy-dandy cafeteria tray, lay down a sheet of wax paper, and grab a pair of tongs from the side table. The cases are easy to see into and easy to open and close while balancing a tray of goodies. After that your only problems will be deciding what to get and trying to cram all the delicious things into your mouth.
There is a lot of seating at Sweet Hut – indoors and out, for groups and for couples, tables with chairs or big sofa booths. It has never been particular empty or quiet any time of day I have visited, it's clearly a popular place.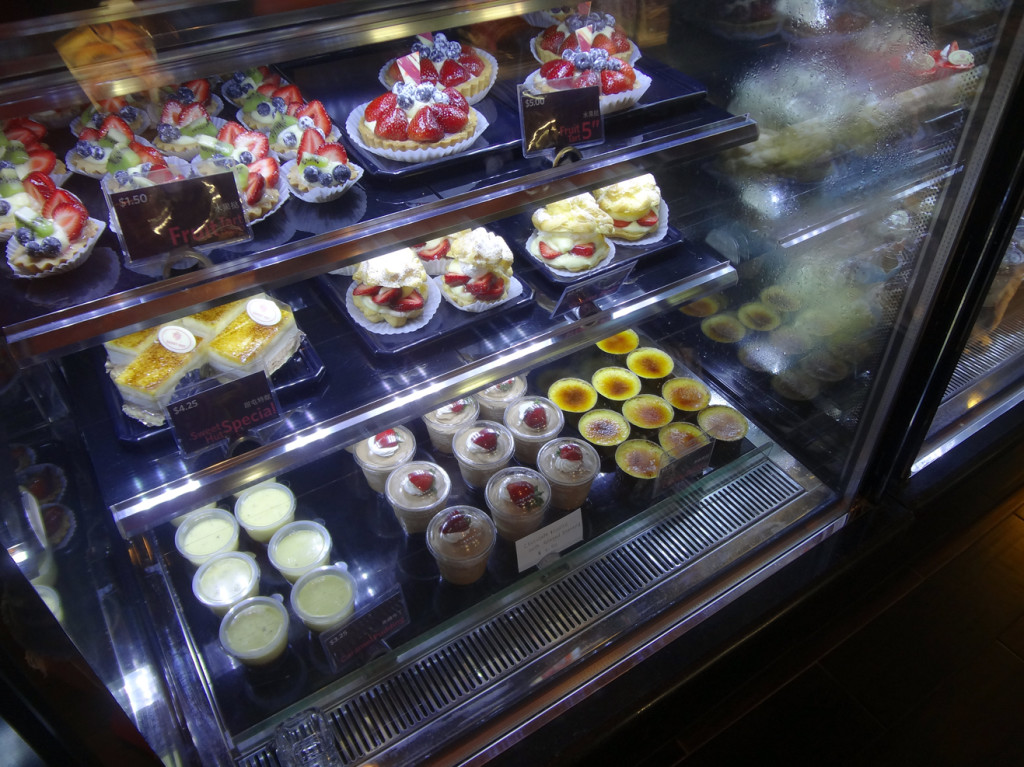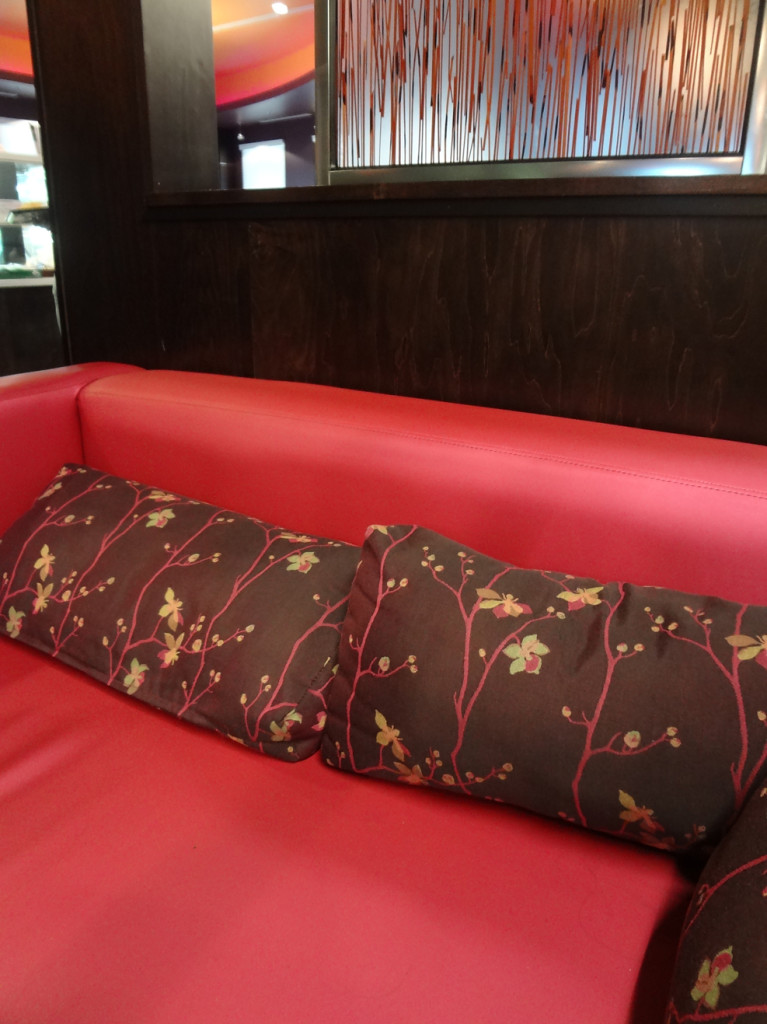 Things I've sampled at Sweet Hut: taro pastry, blueberry cheesecake bun, tiramisu cup, hokkaido cupcake, melon bread, BBQ pork floss roll, seaweed and bacon roll, and various hot dog pastries. I've sipped a caramel milk tea with honey boba, tangerine orange slush, and a brown sugar ginger root tea.
I've enjoyed it all, but the standouts are the blueberry cheesecake bun and the BBQ pork floss. I also enjoyed the seaweed and bacon roll and the taro pastry, but as tiny as the pastry is, it is still so dense that finishing it is a bit of a struggle. The ginger tea was not for me, but then again I've never been one for ginger tea.
The wide variety of food available, coupled with the lively atmosphere make Sweet Hut a fun place to visit, whether you're eating in or carrying out. We're just now expanding our umbrella to include bakeries and groceries, but based on what little I've seen, Sweet Hut will still stand out as being accessible and having something for everyone. (Except perhaps the gluten-free?)
We give Sweet Hut 4.5 stars. If you haven't checked out yet, do. Let me know what you think. I'm interested to hear how it stacks up against other metro-area bakeries like Mozart.
Sweet Hut Bakery & Cafe
5150 Buford Hightway, Ste A-100
Doraville, GA 30341
emily
Nerd. Foodie. Gamer. Homecook. Perpetual planner. Gardener. Aspiring homesteader. Direct response graphic designer. I use too many damn commas.