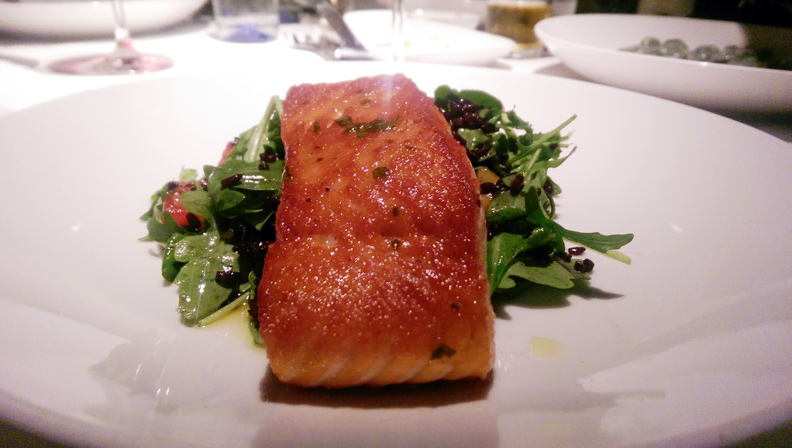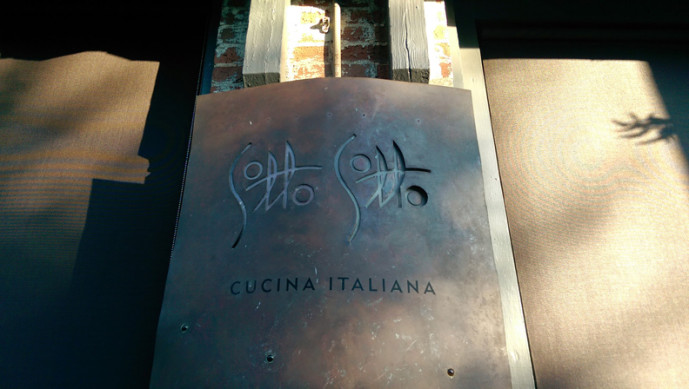 I recently had a few friends in town for dinner who were vegetarians. In trying to think of a good spot to take them, my mind instantly went Italian food as a cuisine with a wide variety where everyone can find something they like. I had been to a few of the higher-end Italian restaurants around town and I must say I hadn't found anything that really blew me away. My favorite spot if I had to pick one would probably have been Alfredo's. After asking a few trusted sources about a good fine dining Italian joint, I settled on Sotto Sotto located in Inman Park.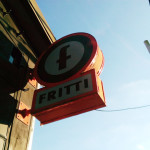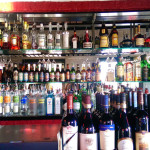 We ended up arriving a little early for our dinner reservation so we decided to grab a drink next door at their sister restaurant, Fritti. Fritti is another one of the laundry list of neapolitan pizza restaurants (which isn't a bad thing at all considering the quality of the majority of them is high). Fritti has a cool little vibe to it with a nice outdoor seating setup and a cozy bar inside. I could see it being a regular hangout spot if I lived closer.
Sotto Sotto has a more upscale vibe next door with white tablecloths and dim lighting so the sister spots side by side play off of each other well. The first thing I noticed when I sat down was how expansive the wine menu was. Now, considering I am only a moderately knowledgeable wine drinker, it was a bit overwhelming for my tastes but our waiter did a great job of helping me order (2009 Zenato Ripassa Valpolicella Superiore & 2012 Renato Ratti Ochetti Nebbiolo d'Alba). Someone with a deeper knowledge would appreciate the wines are broken out by regions in Italy. The menu is pretty straight forward in its layout; a few apps, salads, risottis, pastas, and a few mains.
In hindsight, we probably should have ordered one of the risotti dishes as one of our apps but we settled for the meat and cheese plate along with the bufala e peperoni. Both apps were pretty safe choices so neither one blew me away by any means but they were still solid. The cost of meats of the meats and cheeses ends up being a little high for an appetizer, so ordering an app or two instead would probably be wiser for the next go around.
For mains, I decided to split the Tortelli di Michelangelo and Salmone Arrosto with a friend. I thought the pasta was super delicate and the freshness was quite apparent. However, the filling with a trio of veal, chicken, and pork was lacking a punch of flavor as the butter/sage sauce didn't add much either. Nonetheless, the pasta shone and made up for the subtleness of the filling. The salmon was certainly my favorite dish of the night and was one of the better preparations of salmon I had in conjunction with good accompanying items on the dish. The salmon had a lovely crust seared on it which made it a delight to eat. I was a bit suspicious of the black rice but that and the salad made this one of the best seafood dishes I have had around town.
I tried a bit of another friends Ravioli Nudi and although I think it was one of the least visually appealing dishes I'd seen in a while, it gets kudos for being novel and still tasting pretty good. However, this isn't a dish I would recommend getting as your sole entree as I could see it getting boring quick. It would make for a great first course to share though.
For desserts, we had white chocolate bread pudding with brandied cherries and almond slivers and, since we were having trouble deciding, were also graciously provided with the panna cotta with balsamic reduction. I am glad the waiter was nice enough to do that for us as the panna cotta was absolutely amazing. It has the perfect consistency that melted in your mouth and the balsamic that accompanied it definitely elevated the taste in addition to its great consistency to make it a great dessert. The bread pudding just couldn't live up to how good the panna cotta was but was solid in its own right, though it felt a bit overly sweet.
Overall, I am glad I was able to find an upscale Italian restaurant that pleased everyone who came to dinner. Inman Park is an area I want to explore more and based on Sotto Sotto and Fritti, I'm sure there are a ton more good eats around there. If in need of a good Italian meal around town, Sotto Sotto makes for a solid choice.
Vibe: 4.0
Food 4.0
Sotto Sotto
313 N Highland Ave NE
Atlanta, GA 30307
anish
I am a 20-something white-collar worker that enjoys the great food options Atlanta has to offer. I enjoy sharing my dining experiences and opinions to anyone who will listen. I hate being the guy next to your table taking cell phone pics but understand its place as a necessary evil in the food blogging world. I love to research places beforehand (some would say to a fault). The theory is if I am going to spend time and money eating out, it is worth the 10 or so minutes to vet it out beforehand. I have a laundry list of dining places I still want to go to but for every one I check off, four probably get added. For me though, that is probably the biggest perk of living in a big city.