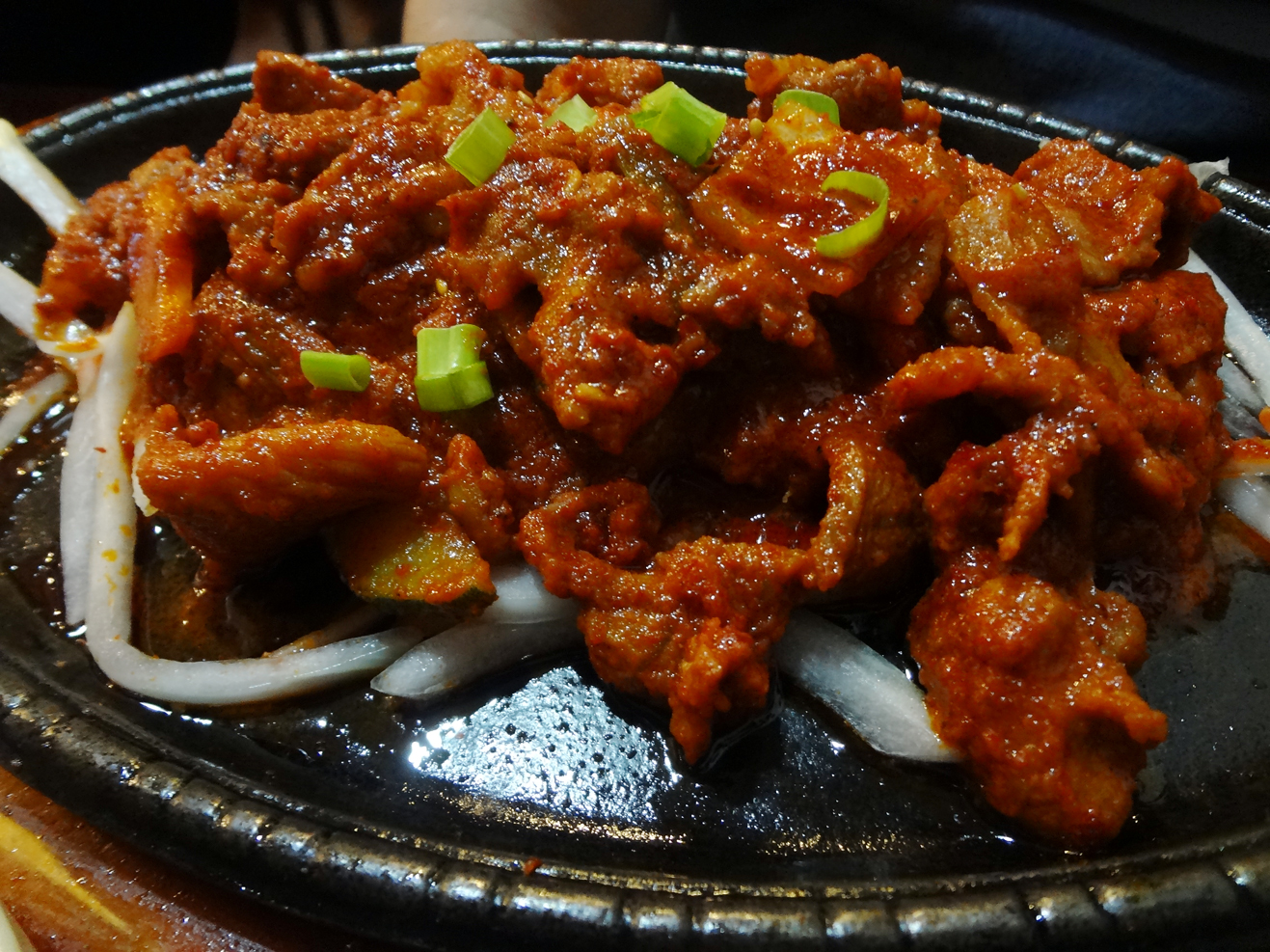 A week or so ago we headed up Buford Highway with Grant, Marie, and baby of Marie, Let's Eat! to find something tasty to try and landed at So Kong Dong, a korean tofu house. In fact, I thought the place was called Tofu House until Grant spotted a sign from the management, signed So Kong Dong.

Anyway, the joint was hopping, so we hung out in the entryway for a bit until a table cleared up. After perusing the menu (the acorn soup really intrigued me, but Adam is not a fan of cold soups), Adam and I ordered the bulgogi and the first combination dinner – korean BBQ and a tofu soup. For my soup, I chose the beef seafood tofu soup. Marie also got the bulgogi and Grant ordered bibambap.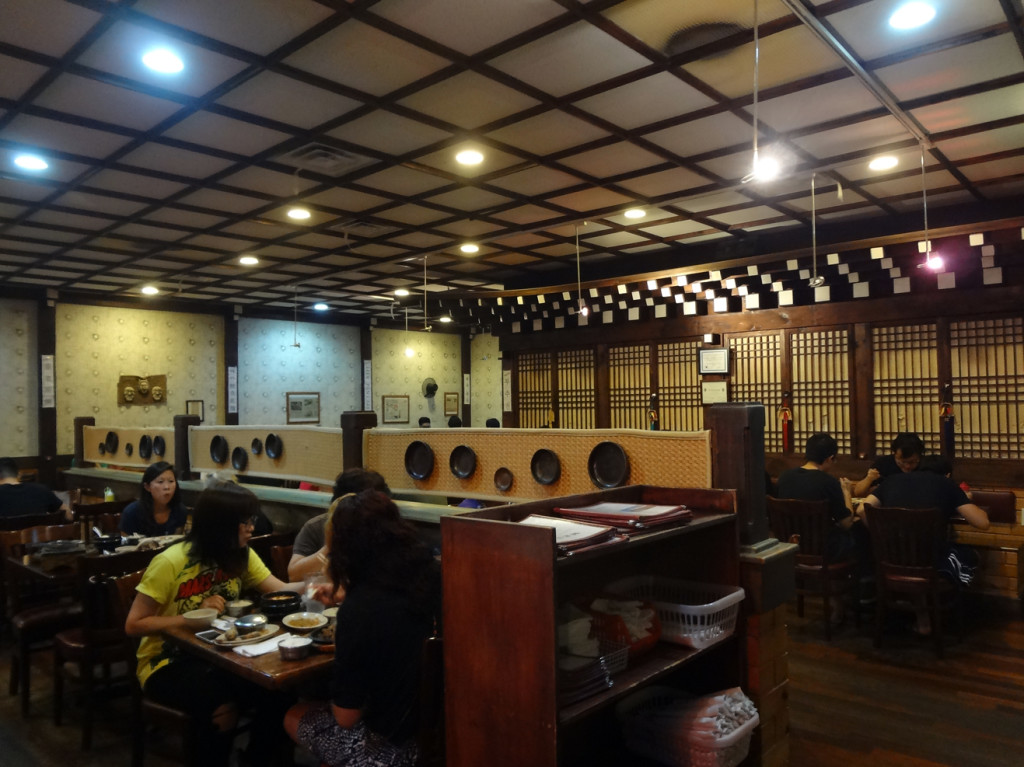 As it turned out, our table was a bit awkwardly situated for having a highchair so around the time we ordered, they relocated us to a corner where we could spread out a bit and not worry about folks passing large hot dishes over a toddler's head.
Once we got all settled in at our new table, we started getting our banchan. Banchan is the collection of small dishes served for the table with dinner in korean cuisine.
They were all pretty good. The whole fish – a croaker I believe – was interesting and tasty, and I also enjoyed the kimchi, cucumbers, kkakdugi, and japchae.
Unfortunately when they brought all the banchan out, they also brought out the raw egg for my tofu soup, but placed it on the other end of the table where I could not see it. I had seen several other diners cracking raw eggs into their boiling-hot soups, and was looking forward to doing it myself.
Then the meals started to come out, including my korean barbecue pork and tofu soup. I was disappointed to see that I did not get a raw egg – not knowing until much later that it was hanging out on the other end of the table. Since the soup was boiling anyway, I started with the barbecue, which was good, but had a higher bone-to-meat ratio than I was expecting or had even realized just by looking at it on my plate.
Eventually the egg turned up and we threw it in the tofu soup, but it was a bit late to get completely cooked through, just kind of over easy. Either before or after the egg, the tofu soup didn't really thrill me, but I don't think there was anything amiss with it. Perhaps it's just not my thing.
The bulgogi, however, was absolutely my thing. I loved it! Delicious and spicy, with lots of sauce hanging about to sop my rice in. I thoroughly enjoyed this dish.
Unfortunately for Marie, the bulgogi was not her thing. Fortunately for her, she could just swap with her husband for the bibimbap! The perks of wedded bliss. Grant enjoyed the bulgogi, but was less enthusiastic about the bibimbap, having had better elsewhere on Buford Highway. Hopefully, I'll be trying it for myself soon, as it seems we are entering into a korean section of BuHi.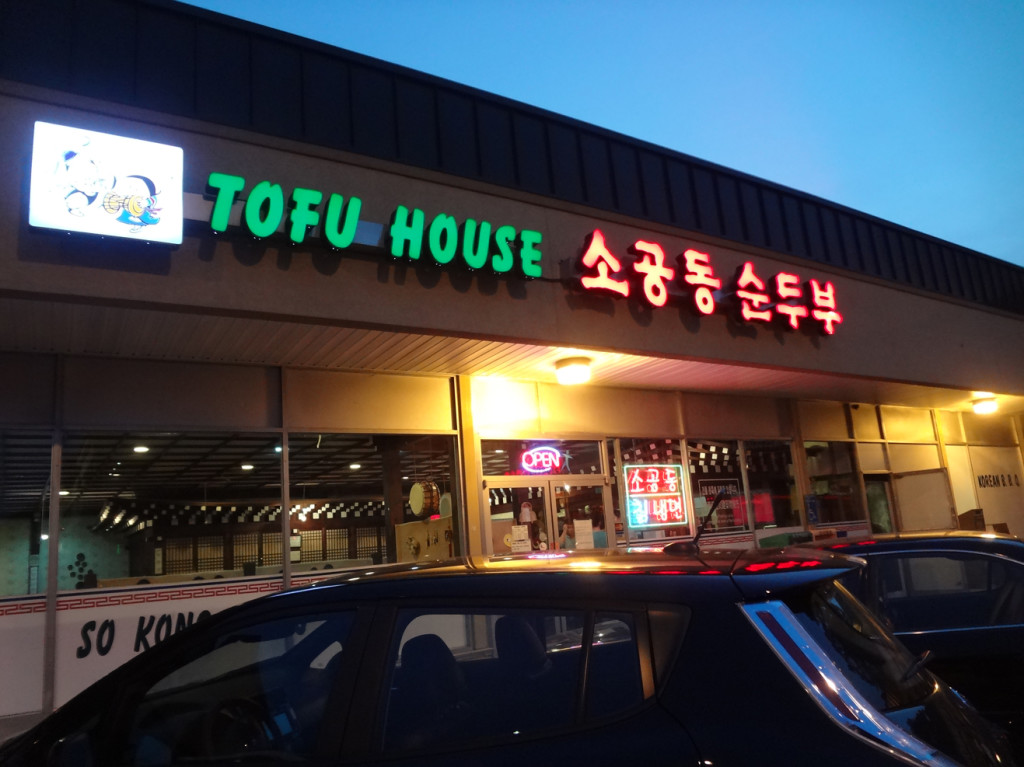 On the whole this place was pretty enjoyable. We don't currently have any similar korean restaurants under our belts to compare it to (just an ardent love for the pricey mistress Han Il Kwan). So Kong Dong seems to be a great place to go grab some classic korean fare at a reasonable prices. I would like to go back and try the acorn soup and have the bulgogi again! 3.5 stars.
So Kong Dong Tofu House
5280-C Buford Highway
Atlanta, GA 30340
emily
Nerd. Foodie. Gamer. Homecook. Perpetual planner. Gardener. Aspiring homesteader. Direct response graphic designer. I use too many damn commas.