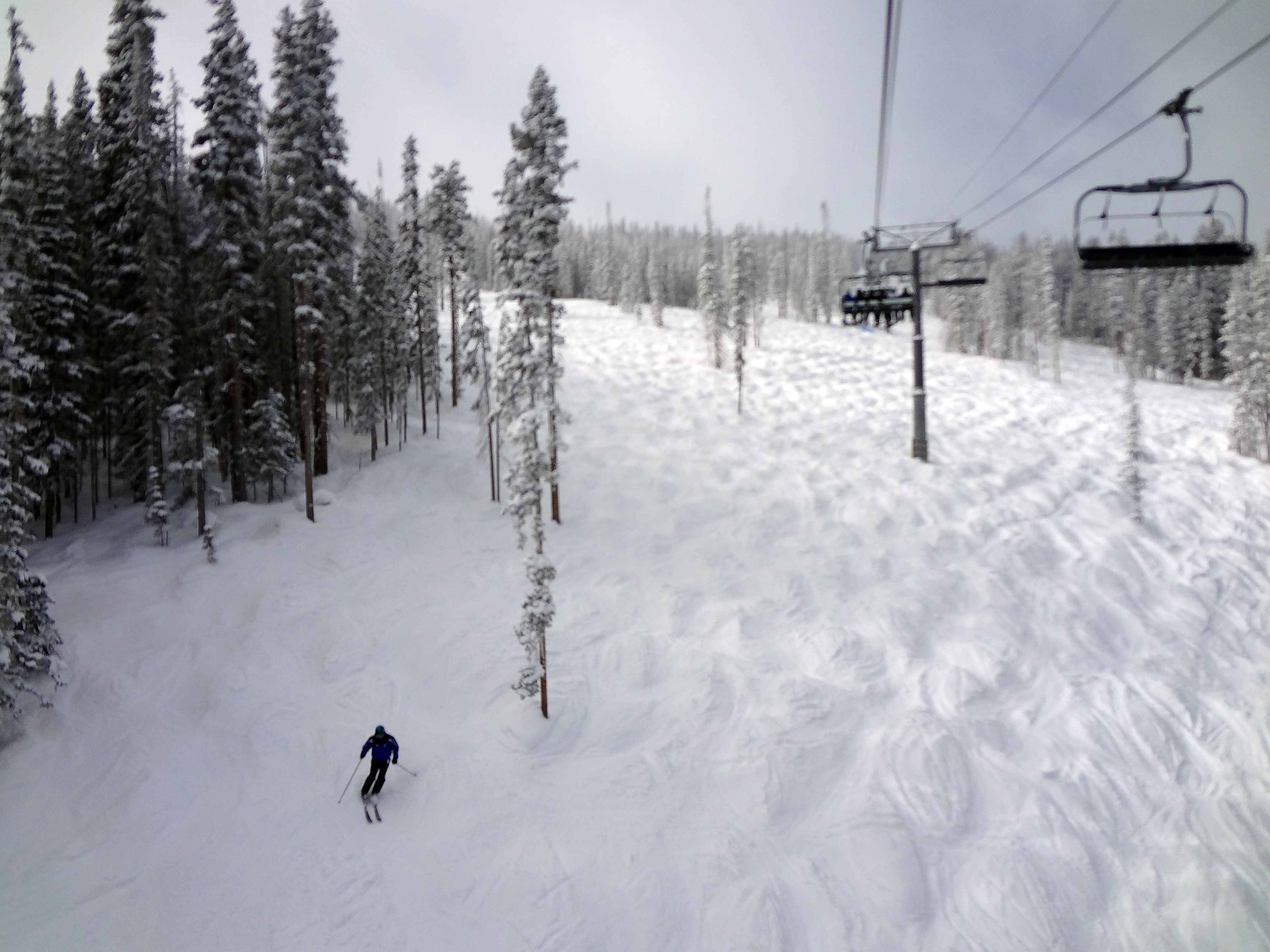 Last month, Adam and I returned to Colorado for another week of skiing at Winter Park Resort. Winter Park is where I learned to ski, so when we first decided we'd go skiing as a couple, I naturally turned to Winter Park as the place for Adam to learn.
The website says it best "Winter Park Resort consists of four adjacent areas: Winter Park, Mary Jane (including Parsenn Bowl), Vasquez Cirque, and Vasquez Ridge. A network of trails and chair lifts connects the four distinct mountains. Winter Park Resort is the oldest continually operated resort in Colorado." Winter Park is big: more than 3,000 skiable acres and 143 designated trails.
Here is a little graph from their site showing the variety of skiing at different levels:
I don't think the above numbers include the beginner's park, because it seems like there are more than 11 beginner trails to me. But anyway, like I said, there's a variety at each level. In Winter Park, you will see rank beginners, insane experts who can ski uphill when needed, little 4-year-olds toddling downslope (sometimes tied together), paraplegic skiers, blind skiers, boarders, everything.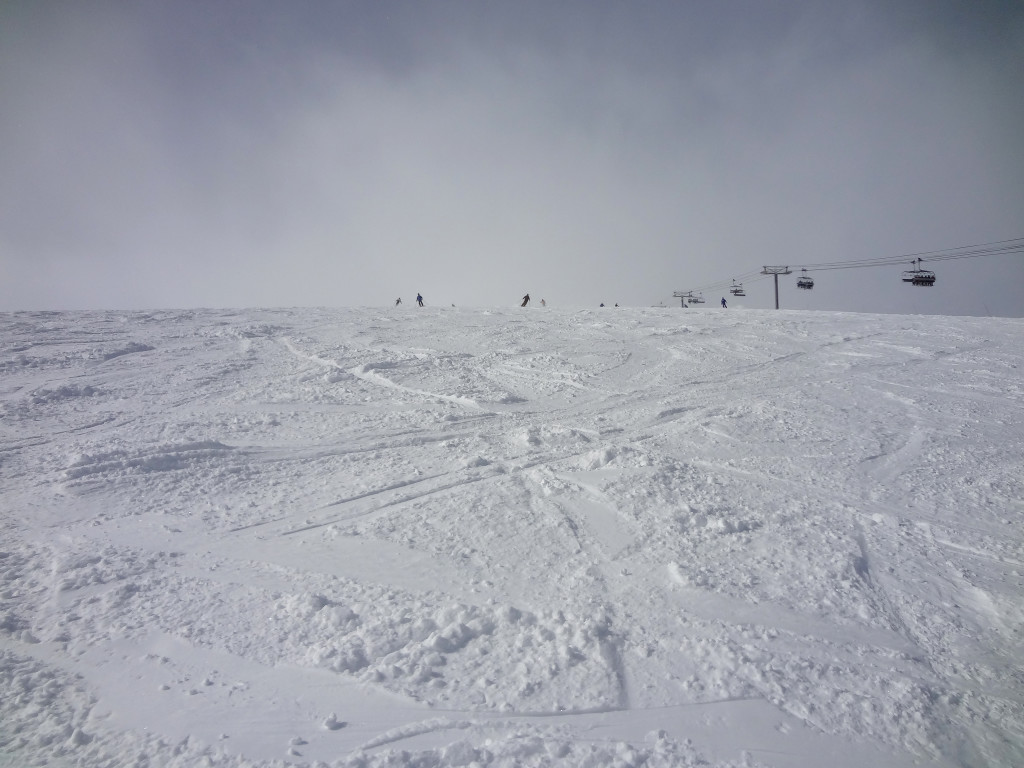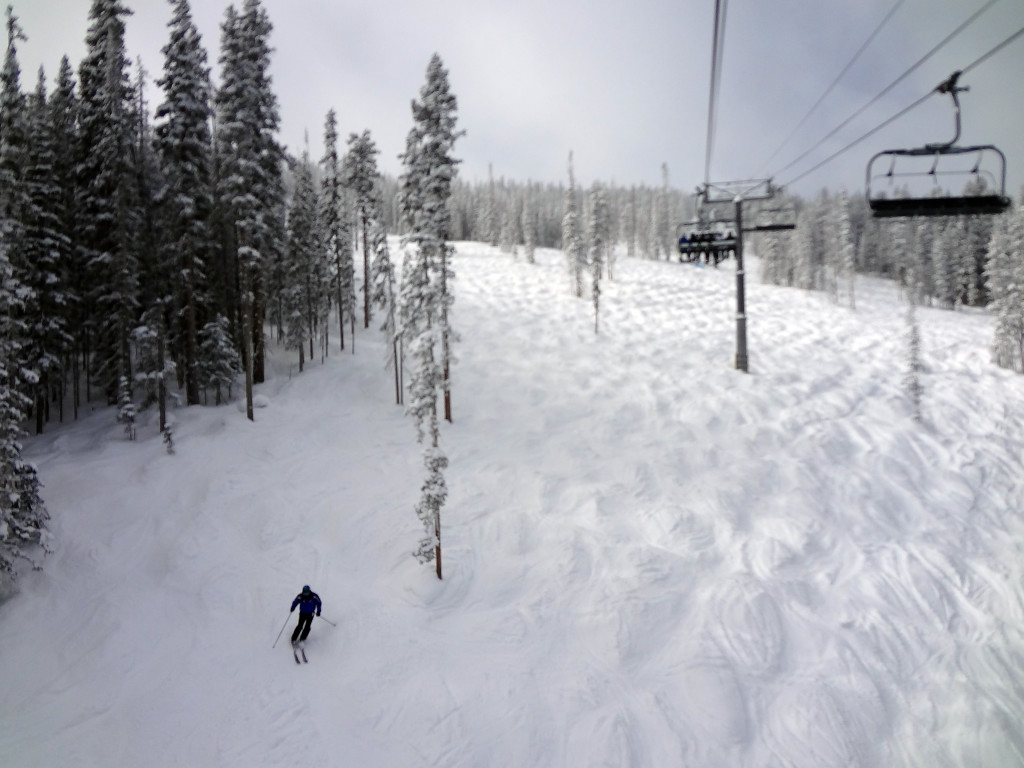 When we went for the first time, we sprung for a private half-day lesson with an instructor named Roy (really awesome guy) for just the two of us, so we could be together and still learn at our own levels. Adam picked up the basics rather quickly, and I learned that skiing really is "like riding a bike," picking up more or less right where I left off. At lunch, Roy offered Winter Park's discount on afternoon lesson if you're extending a morning lesson, and we went for it. By the end of last season, Adam was a solid green skier – and hooked for life.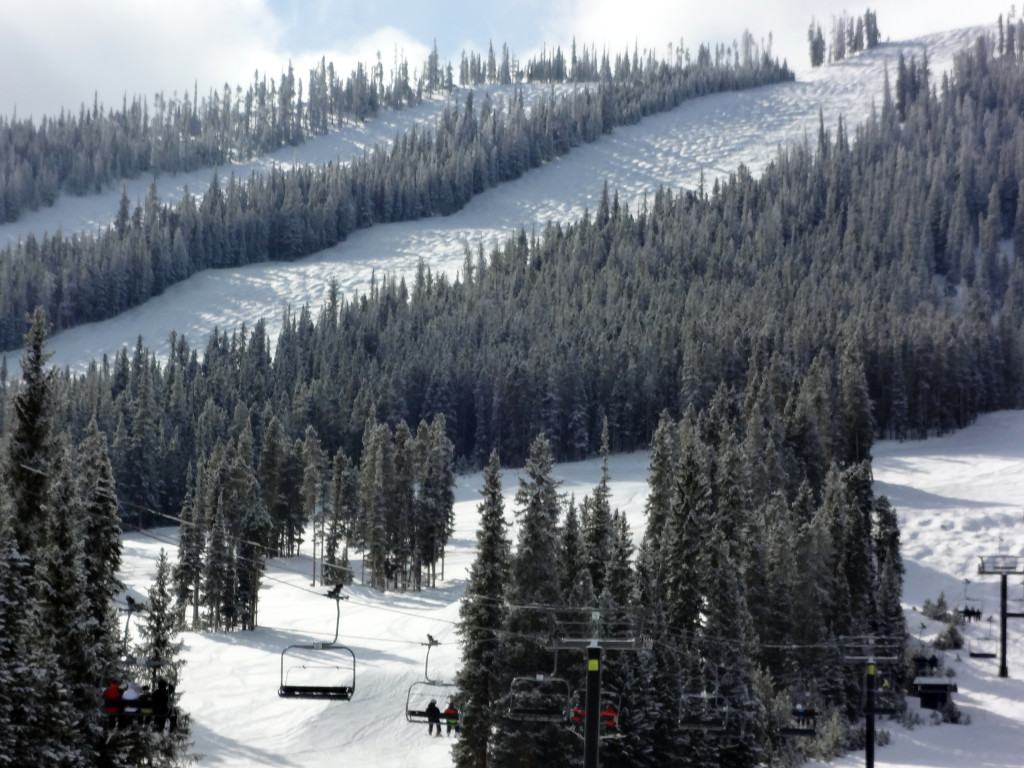 This season, we skipped the instructor (though we'll probably check in for a lesson next season) and skied on our own. Adam did quite well and was skiing blues by the second day. By the end of the week he was a solid blue skier who had even done some tree skiing with some fluffy moguls and possibly part of a blue-black (I got us lost).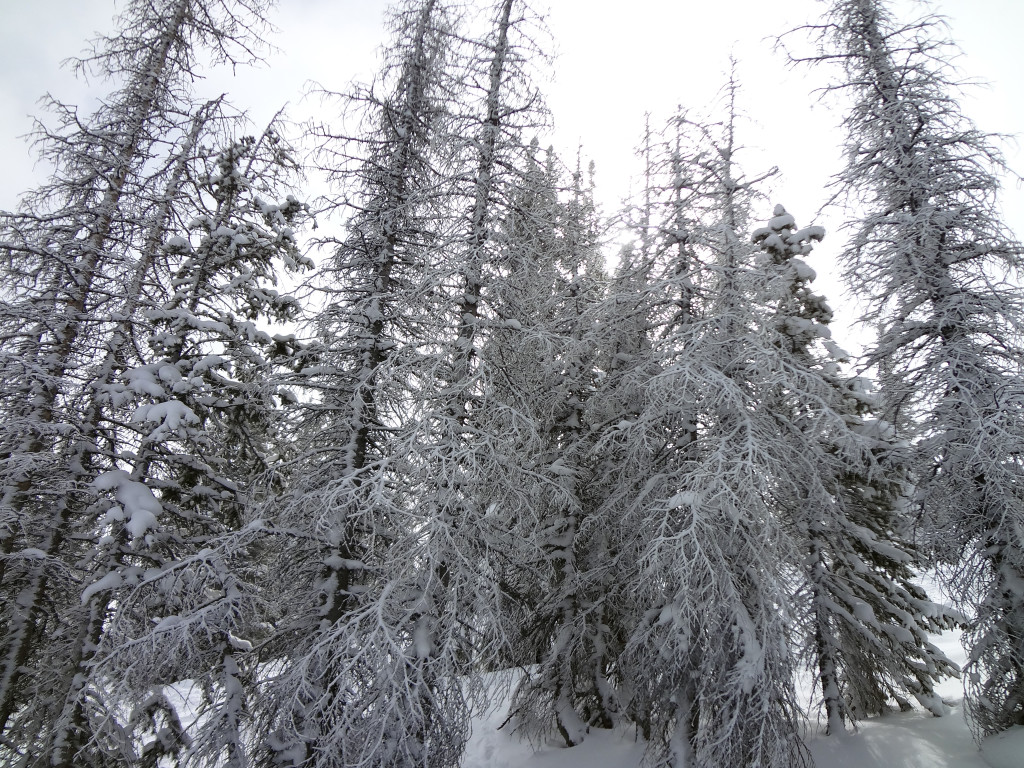 We had a fantastic time. The place was deserted – just the way we like it – and the base was twice as deep as it was last time.
And, best of all, we were joined by our best man, Vasili, and his girlfriend, Nessa! It was really nice to spend the week with them. We all flew in and met at our favorite lodge, The Timberhouse Ski Lodge (more on that later). Nessa was a first time skier, and she and Vasili took a day of lessons to get her started. By the end, Nessa had conquered Sorenson, and Vasili was exploring new greens.
A great time was had by all, and I hope we will do it all again next year! We flatter ourselves to think we've really got it down pat. We love the affordable place where we stay (more on that soon), the runs we ski, and the food we eat. We bought 4/6 days passes, which means we could ski any four days of a six-day period. We think that is the perfect amount of skiing for us low-altitude, out-of-state folks.
On our break day, Wednesday, we caught a shuttle into Fraser to go tubing, which was fun.
While we were out on the town, we met up with Vasili's family (also having a ski vacation in the same place at the same time) for lunch at Smokin' Moe's, where we played pool, had great barbecue, drank too much beer, and tried Rocky Mountain oysters for the first time.
I firmly believe that with planning, skiing can be an affordable vacation, and since it takes place during a set period of time, you can save for it. For us, it wound up being about $1100 per person (including airfare, because we used points to get $5 flights). If we start now, and save only $183/month, we'll have enough money to do it all again!
emily
Nerd. Foodie. Gamer. Homecook. Perpetual planner. Gardener. Aspiring homesteader. Direct response graphic designer. I use too many damn commas.