Simplicity in September – Week One
Well the first week of our Simplicity month – and of our 30 Day Challenge – is in the bag. Let's see what we had to accomplish, and how it went.
Day One: Place one item a day into a donate box for the next 30 days (the length of this challenge). Designate a "Donate" box in your home and everyday place one item into this box.
My first item is my box. A lovely hamper from a dear friend that is so darling, but just doesn't help simplify our lives.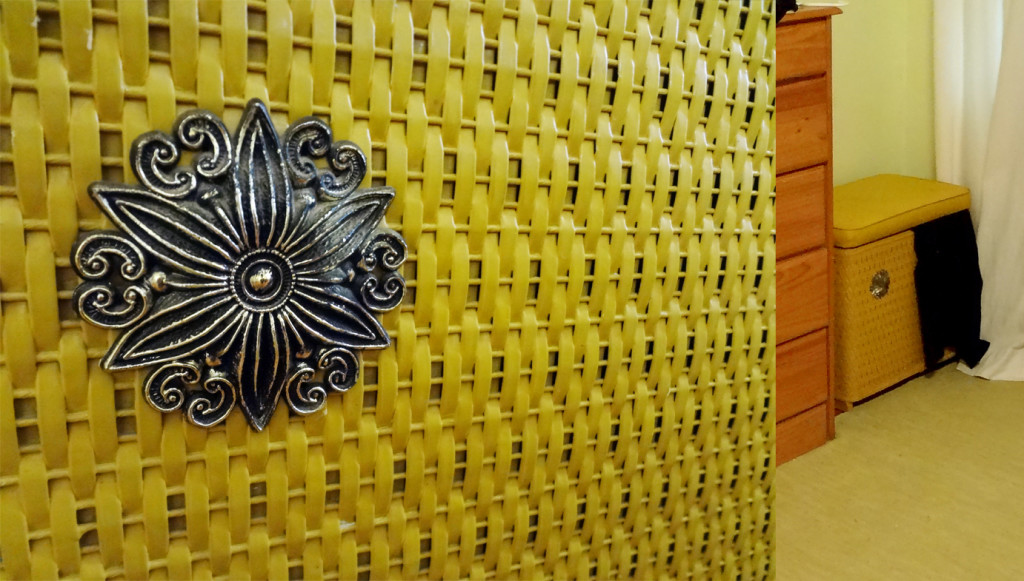 I replaced it with a couple smaller, lidless, cloth hampers that can be picked right up and taken downstairs to the washing machine – eliminating the need to switch containers just to get the clothes where they need to be. Anything that makes laundry easier is fine by me! Though I still think it will be a bit hard to actually give it away at the end of the month.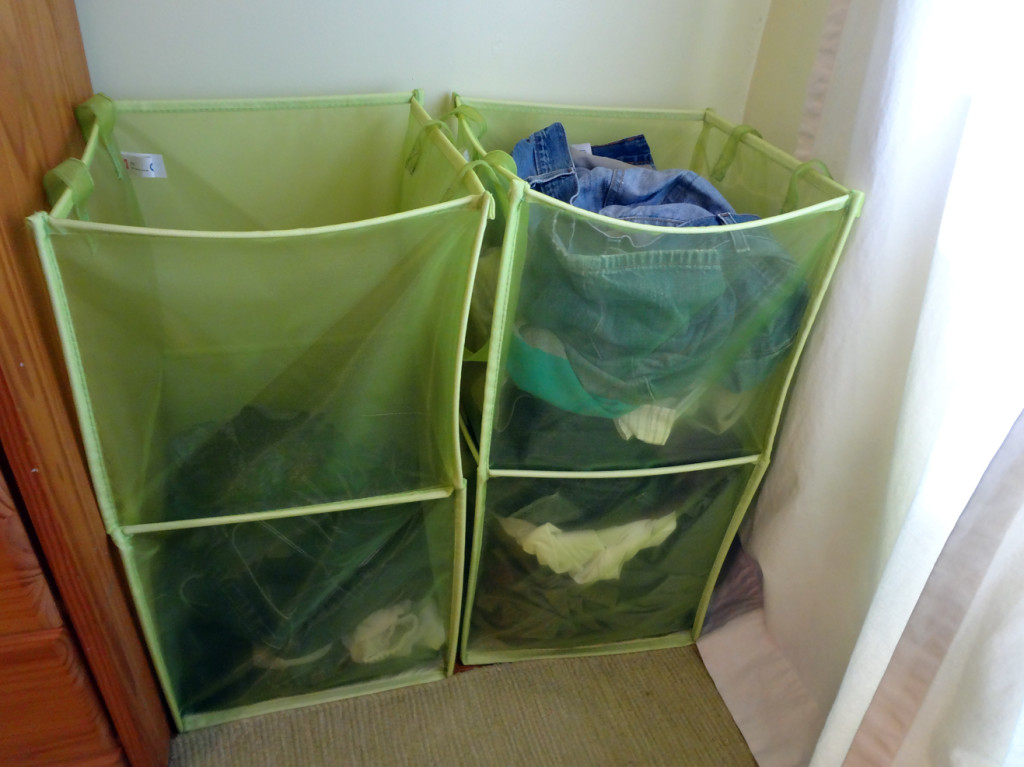 Just walking through the house, I was easily able to come up with six more items to put in the box. Well, five items. Our old printer didn't really fit in the hamper, but symbolically, it's in there.
Day Two: Eliminate the need for a "junk drawer" by tossing the junk. Today we're going to empty this drawer and eliminate the need for one.
We really don't have the traditional junk drawer that most people think of. However, in keeping with the spirit of the challenge, I also went through on of my junk boxes. This happens when I need to clean in a hurry and don't know what to do with stuff, and put it in the box to be sorted through "later." Sure, later… Anyway, I cleaned one up and made the container a designated place for the various gardening paraphernalia I have spread all over the house!
Day Three: Recycle one item beyond repair. Whether it's a plate that has received one too many chips over the years or an old futon that is missing boards, springs, and is filled with mold – recycle one item today that is beyond repair.
This one was kinda tough. I think the point is to quit holding on to things for delusional reasons – "Oh, I'll fix it one day," or "I'll find the time to have this repaired at some point," even after years have elapsed and this is clearly not true. I don't really have delusions about repairing things, so I rarely keep broken things around.
To be in keeping with the spirit of the day's exercise, I just went through my bathroom shelf and threw away stuff I knew I was never going to use, but was hanging on to because I paid for it (That kind of cheapness is useless, because the money is gone!) or someone gave it to me. I wound up with a small number of unopened toiletries to donate to a local homeless shelter.
Day Four: Remove the items you're storing in your guest room. Your guest room is a room meant for guests, remove the items you're keeping in there for storage.
Oy… this one. Our second bedroom has been all but buried under a drift of miscellaneous things since we re-did our den earlier this year. We put in a lot of shelving, so we sold our large shelf in the living room and moved the books into the den. Everything else, got piled in the second bedroom, "temporarily."
Well, six months later we finally got around to it, and it's a good thing too, since we'll be having a house guest in a couple weeks! The bed is totally cleaned off and some of the extraneous things on the dresser and floor have been dealt with. It's not perfect, but I have another three weeks of my Minimalism Challenge to knock everything out!
Day Five: Donate one bag of clothing to those in need. Any clothing you haven't worn in the last few months can be added to this bag. The only exception is seasonal clothing.
Both the husband and I just did this in June, and we don't go through clothes so quickly as to need to do this again so soon, so we took a pass on this one.
Day Six: Clean up your mail. Choosing paperless billing will reduce the amount of bills you receive. You can choose to receive an email or text message from most companies if you're worried you will forget about the bill.
We are a fairly paperless home already, so this is a pass for us, too. The only thing I could think of would be to try to reduce the number of mailings I get from my health insurer, but poking around on their website didn't yield anything promising.
So I could do something useful for the challenge, I went through the stack of mail we had sitting by the carport door. Much better.
Day Seven: Declutter your dresser. Our dressers are meant for clothing but sometimes sentimental items, paperwork, and other miscellaneous things find their way in. Today, spend some time removing the items from your dresser, except clothing.
This was a doozy, just because what is cluttering my dresser-top is a bunch of unorganized costume jewelry. Anticipating that this day would be coming, I had looked into organization options. There were some cute things on Etsy, and some nice things at the Container Store, but everything was ultimately more than I wanted to pay, so I got a vintage item from Etsy and spruced it up a bit.
Being able to hang my necklaces up certainly reduces the clutter burden, not just in the bedroom, but in the bathroom and second bedroom as well. I'd hazard that simplifying shouldn't usually involve buying things, but in this case some sort of structure for organization was required.
Well, that's it for this week's efforts. Check out !Blog's Week One update here. I think this first week has been a great success – we're moving in the right direction!
P.S. Don't forget to follow along on our 30 Minimalism Challenge Pinterest Board for more fun stuff.
emily
Nerd. Foodie. Gamer. Gardener. Cook. Perpetual planner. Aspiring homesteader. BuHi Food Expedition leader. Pixelcrafter. I use too many damn commas.