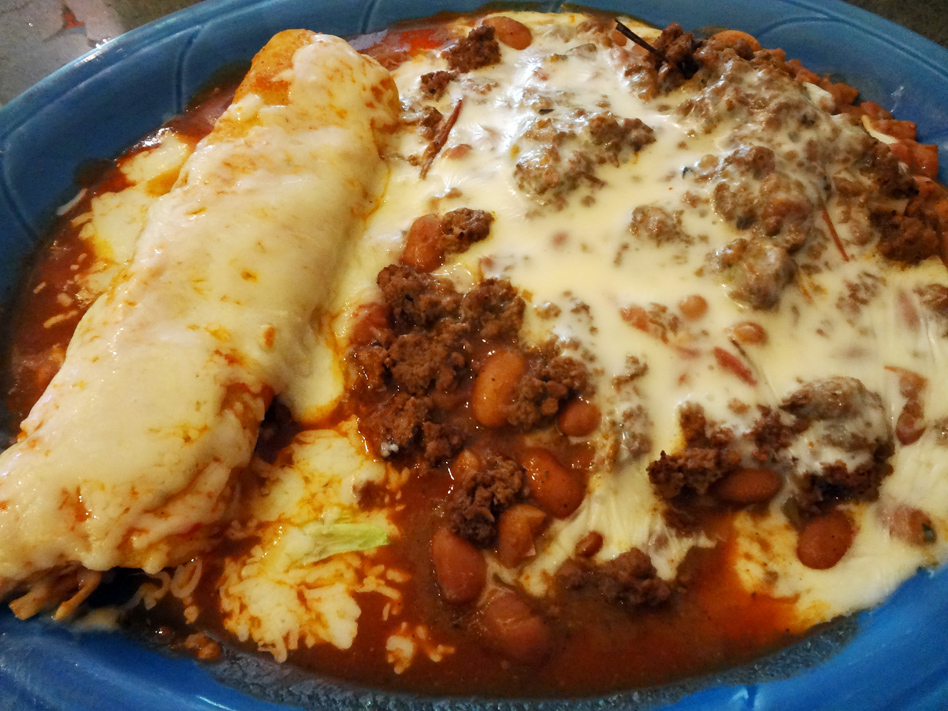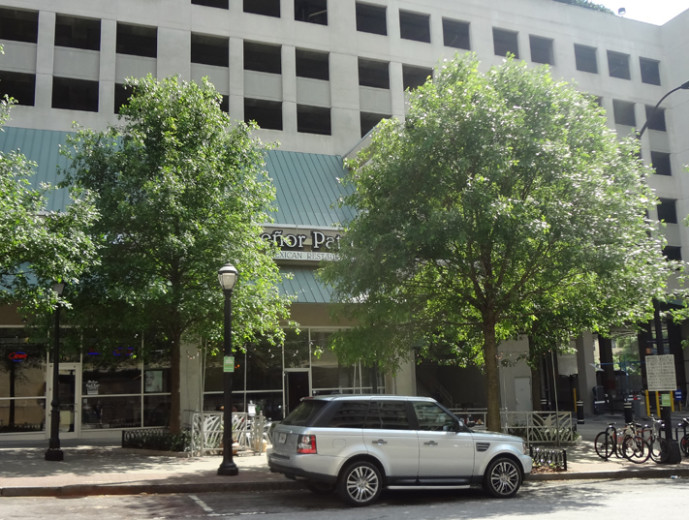 Señor Patrón is a local mexican joint with a location in Midtown and another in John's Creek. It first came to my attention when it was listed in Yelp's Mexican Must-Haves in Atlanta. Adam and I went to check it out recently, as we never have gotten over the loss of our college favorite El Amigo.
When we arrived we were quickly greeted and seated, however, we were seated next to an overflowing table that was very loud and obnoxious, despite a nearly empty restaurant. This was not an auspicious move in my mind, but I do love me some mexican-american food, so I wasn't about to get too bent out of shape.
We received chips and salsa, which we devoured while trying to pick a margarita. (When we ran out of salsa a refill was promised but never materialized.) Ultimately, we settled on splitting a 32oz Texas Margarita. This arrived in a pitcher that was impossible to pour cleanly, and I wound up burning through all of our napkins cleaning up the mess. The margaritas had practically no alcohol taste at all, which means they're either deliciously dangerous, or hardly alcoholic. Either way, we found them satisfactory.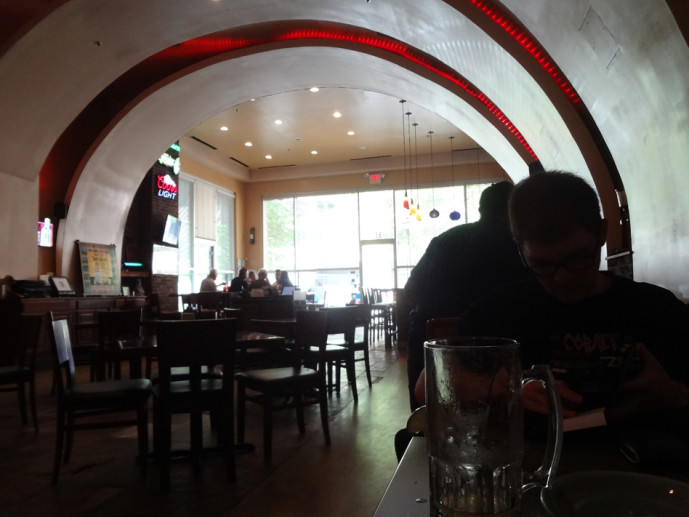 We both ordered combo plates for our dinner to try to sample the most items from the menu as possible. The #1, two tacos, enchilada and chili con queso; and the #4, one enchilada, chile relleno, rice and beans. We ordered one taco beef and one chicken, and the same for the enchiladas. Two of those four proteins came out incorrect: the #1 arrived with two beef tacos and and a chicken enchilada, while the #4 also had a chicken enchilada. Oh well.
The food was neither offensive nor delicious. The beans, rice, and tacos were bland. We were offered hot sauce and accepted, which is unusual for us (if we want something spicy, we order something spicy, but otherwise we tend to let the food stand as presented), so it probably says something that we were looking to add more flavor.
I would like to say that we checked our receipt and the food order was keyed in wrong, so the kitchen is not to blame for the errors in our order. But overall, the place was simply lackluster, which is a damn shame because we really wanted to find a nice mexican-american joint to hang out in sometimes and the Yelp article has given us hope. There's always Bone Garden, though, so we'll live.
With only neutral things to say about the food, and a variety of annoyances both small and large – there were at least two other problems I haven't bothered with here – that leaves Señor Patrón with only strikes against it. Did Yelp lead us astray, or did we just have a one-off bummer experience? Hard to say, but unless someone tells us to give it another shot, I think we'll give Señor Patrón 2 stars and wish them the best of luck.
Señor Patrón
860 Peachtree Street Suite H
Atlanta, GA 30308
emily
Nerd. Foodie. Gamer. Homecook. Perpetual planner. Gardener. Aspiring homesteader. Direct response graphic designer. I use too many damn commas.