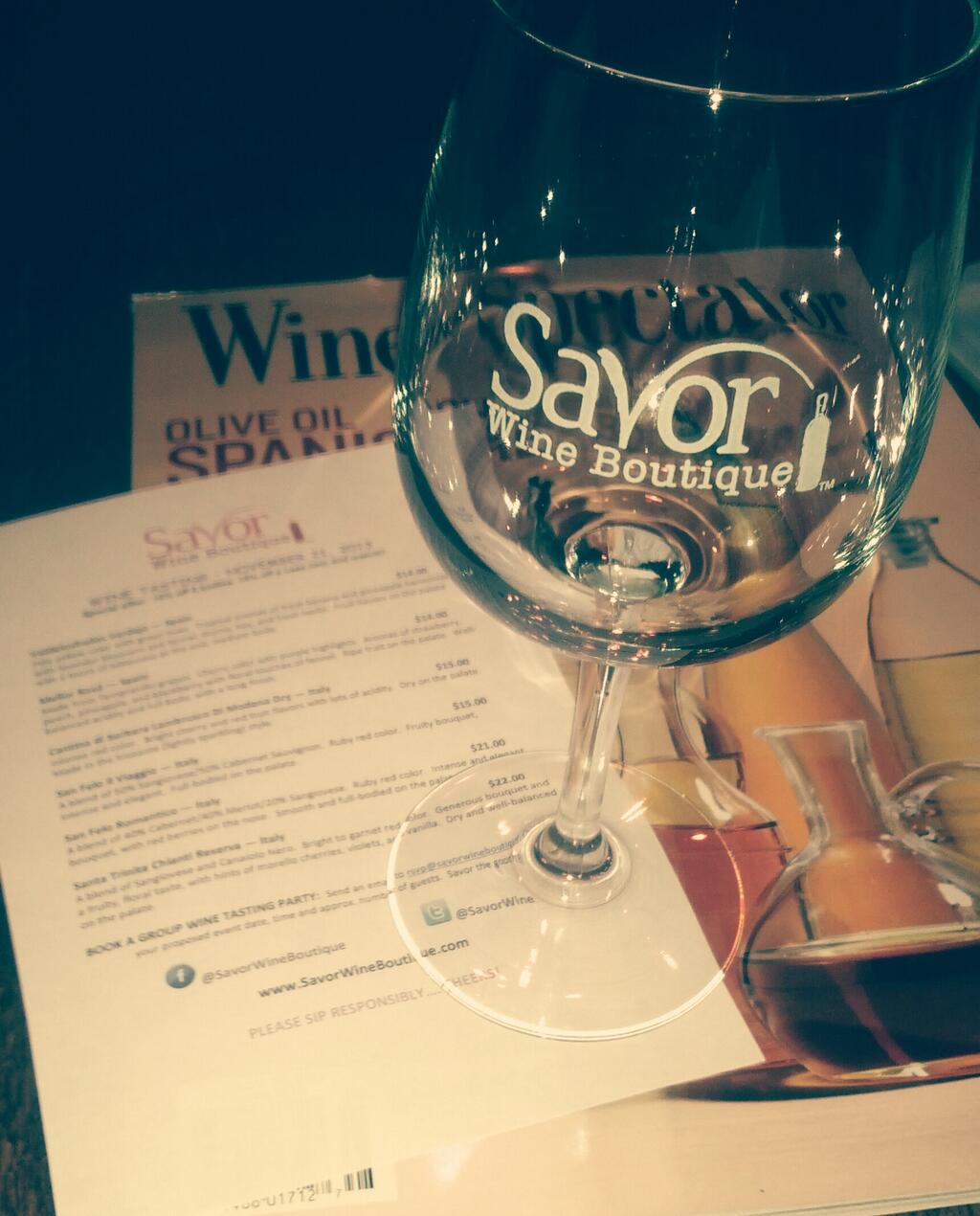 Closed July 2016.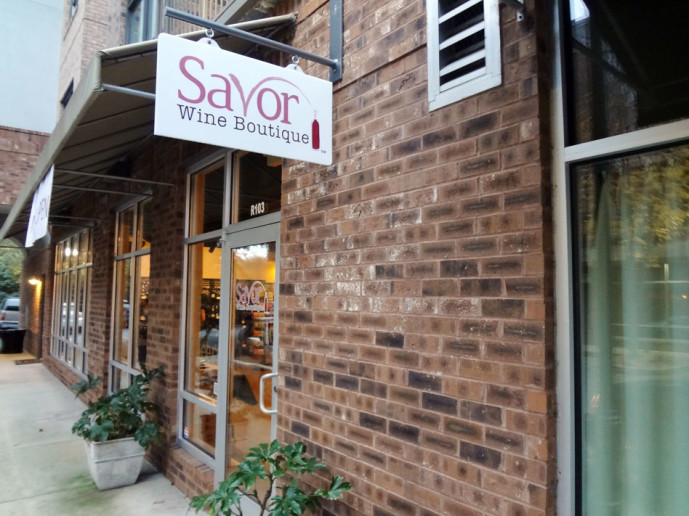 Two weeks ago, I was invited to check out Savor Wine Boutique in Kirkwood. Situated in Kirkwood Station, Savor has a focus on quality "slow" wines, including small-batch, fair trade, organic and biodynamic wines and wine education. There is a wine library and reading lounge, and wine furniture and accessories. Lastly, this neat little neighborhood wine boutique has weekly wine tastings so you can try before you buy.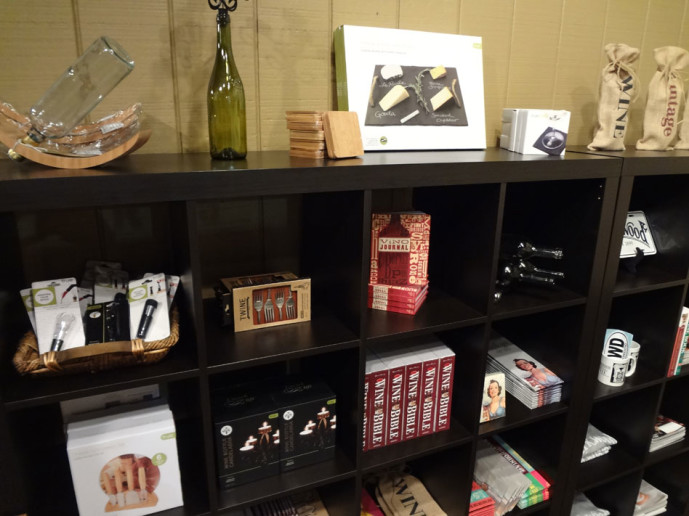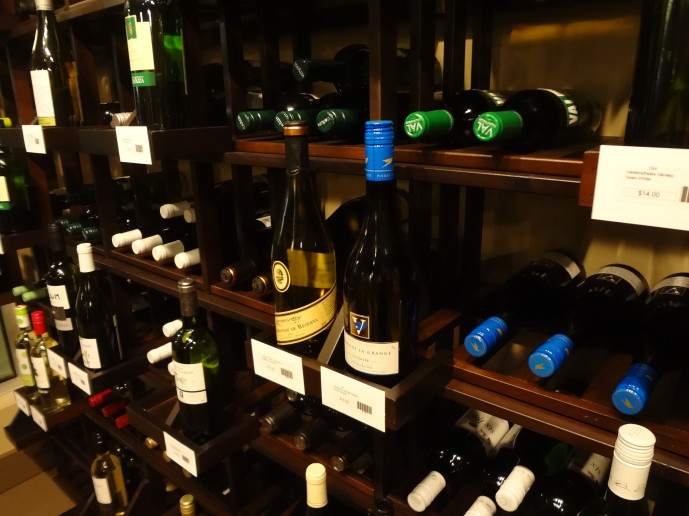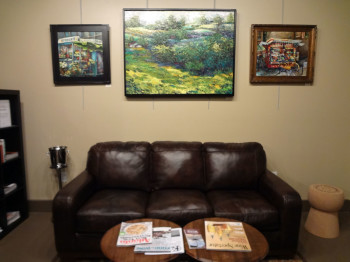 When visited Savor, there was a tasting of European wines as well as a reception and artist's talk for Dawn Martin, a painter whose paintings of Europe were (and still are at the time of this writing) on display in the boutique. Her paintings were quite pretty; the one over the couch was my favorite.
From Dawn's website: "My paintings are about stopping the clock, either by capturing a tranquil moment or romanticizing ideas about the past. Inspiration is everywhere. I just snap a photo and head to the studio. I shoot the photos in black and white; this gives me a value sketch to work from and allows me to capture the energy of my subject with my color and the palette knife. The real challenge lies in keeping the colors vivid and lively, while creating an overall harmony."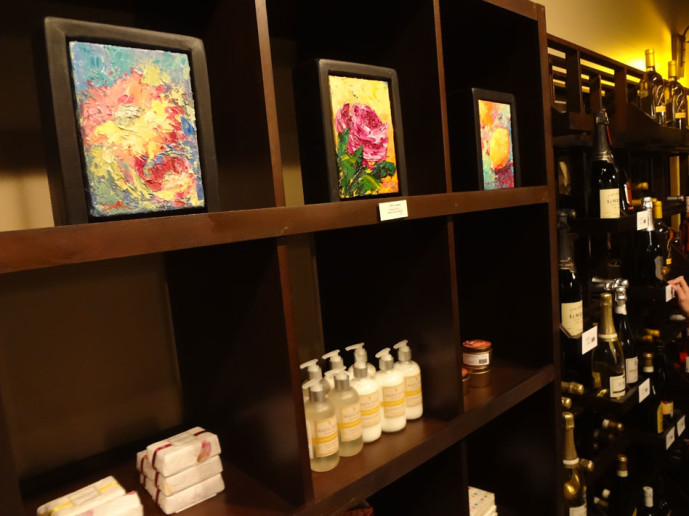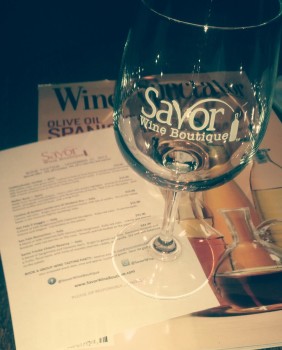 For our wine tasting, we had a great flight with two spanish and four italian wines. I really have a lot to learn about wine still, but it is an interest of mine, and I am grateful I got the opportunity to try some new things at Savor. Here's what we had:
Valdelosfrailes Verdejo – Pale yellow color with green hues. Tropical aromas of fresh banana and pineapple harmonize with lavender blossoms and fennel, thyme, hay, and fresh herbs. Fruit flavors on the palate with a touch of bitterness at the end. Medium body.
This wine surprised me – I liked it. It was light and crispy, but not too dry.
Melior Rosé – Made from Tempranillo grapes. Cherry color with purple highlights. Aromas of strawberry, peach, pineapple, and blackberry with floral touches of fennel. Ripe fruit on the palate. Well-balanced acidity and full body, with a long finish.
In a glass, this wine looks like it's going to be a sugar bomb (see the photo below), but it's really much more balanced and refined than that.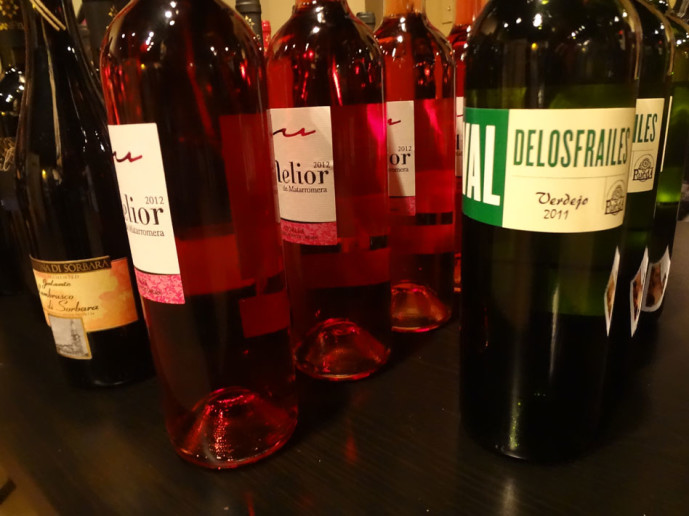 Cantina di Sobara Lambrusco di Modena Dry – Intense red color. Bright cherry and red fruit flavors with lots of acidity. Dry on the palate. Made in the frizzante (lightly sparkling) style.
This was a great wine, and at $15 it was too tempting for me. I picked up a bottle to share with Adam as a consolation for not being able to join me at the tasting.
San Felo il Viaggo – A blend of 50% Sangiovese and 50% Cabernet Sauvignon. Ruby red color. Fruity bouquet, intense and elegant. Full-bodied on the palate.
Intense is right! This is a heavy hitter that would really shine in the right pairing.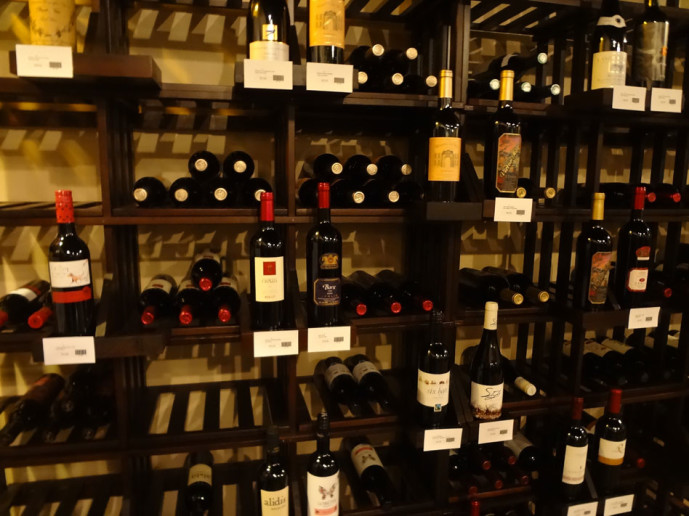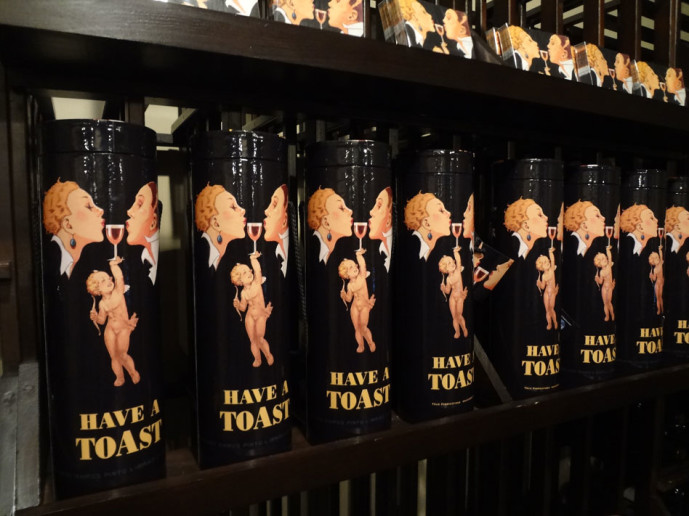 San Felo Romantico – A blend of 40% Cabernet, 40% Merlot and 20% Sangiovese. Ruby red color. Intense and elegant bouquet bouquet, with red berries on the nose. Smooth and full-bodied on the palate.
To me, this was a lot like a milder version of the previous wine, whch some folks might find more palatable.
Santa Trinitia Chianti Reserva – A blend of Sangiovese and Canaiolo Nero. Bright to garnet red color. Generous bouquet and a fruity floral taste, with hints of morello cherries, violets, and vanilla. Dry and well-balanced on the palate.
This Chianti was a fantastic finish to the flight! I would have also gone home with this wine, if two bottles had been in my budget. Just lovely.
I had a great time wandering around Savor, meeting some of the lovely folks who attended the tasting or work in the boutique, and checking out the wine and other products for sale.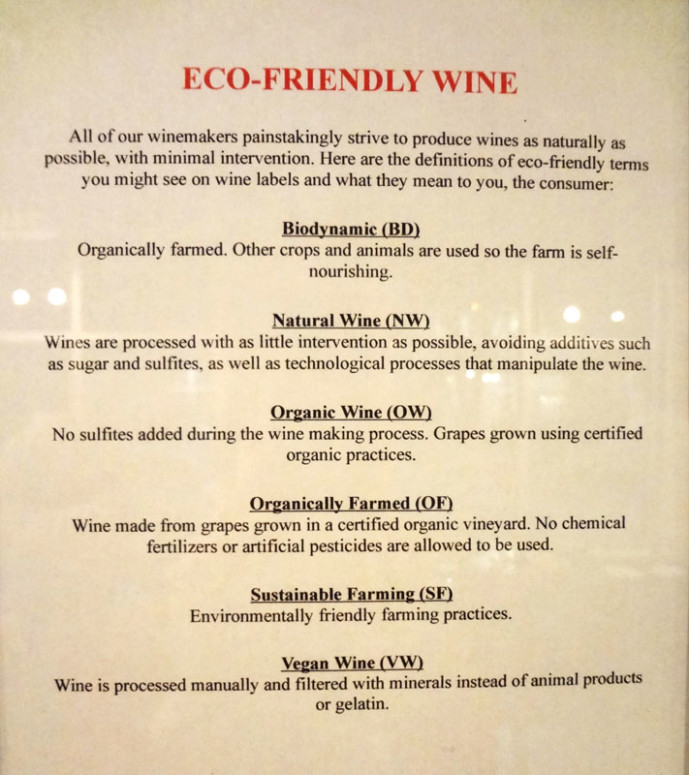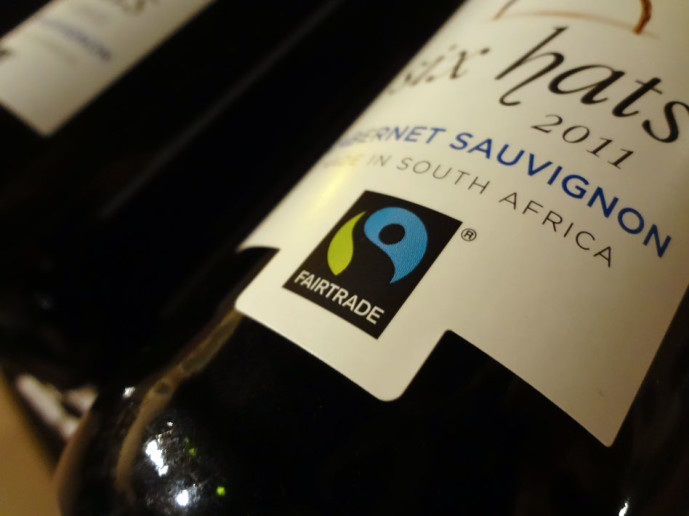 I was most impressed with the accessible price range of the available wines. For all of the emphasis on quality, sustainability, fair trade, and other things near and dear to my heart, the prices were still accessible to the common person. There were plenty of wines in the $15-$20, much as you would see at Kroger or a liquor store. This really is a well-curated collection of excellent, interesting and affordable wines. If Kirkwood is near your stomping grounds, you should swing by for a taste!
Special thanks to Savor Wine Boutique's owners Kyla and Gregory Cox, and Jennifer Dunaway for putting it together and including me.
Savor Wine Boutique
1963 Hosea L Williams Drive, Suite R103
Atlanta, GA 30317
(Since this was a wine tasting event hosted by Savor Wine Boutique I received the wine (and snacks!) without charge. However, these tastings are frequent and open to the public and the the thoughts and words in this post are my own.)
emily
Nerd. Foodie. Gamer. Homecook. Perpetual planner. Gardener. Aspiring homesteader. Direct response graphic designer. I use too many damn commas.