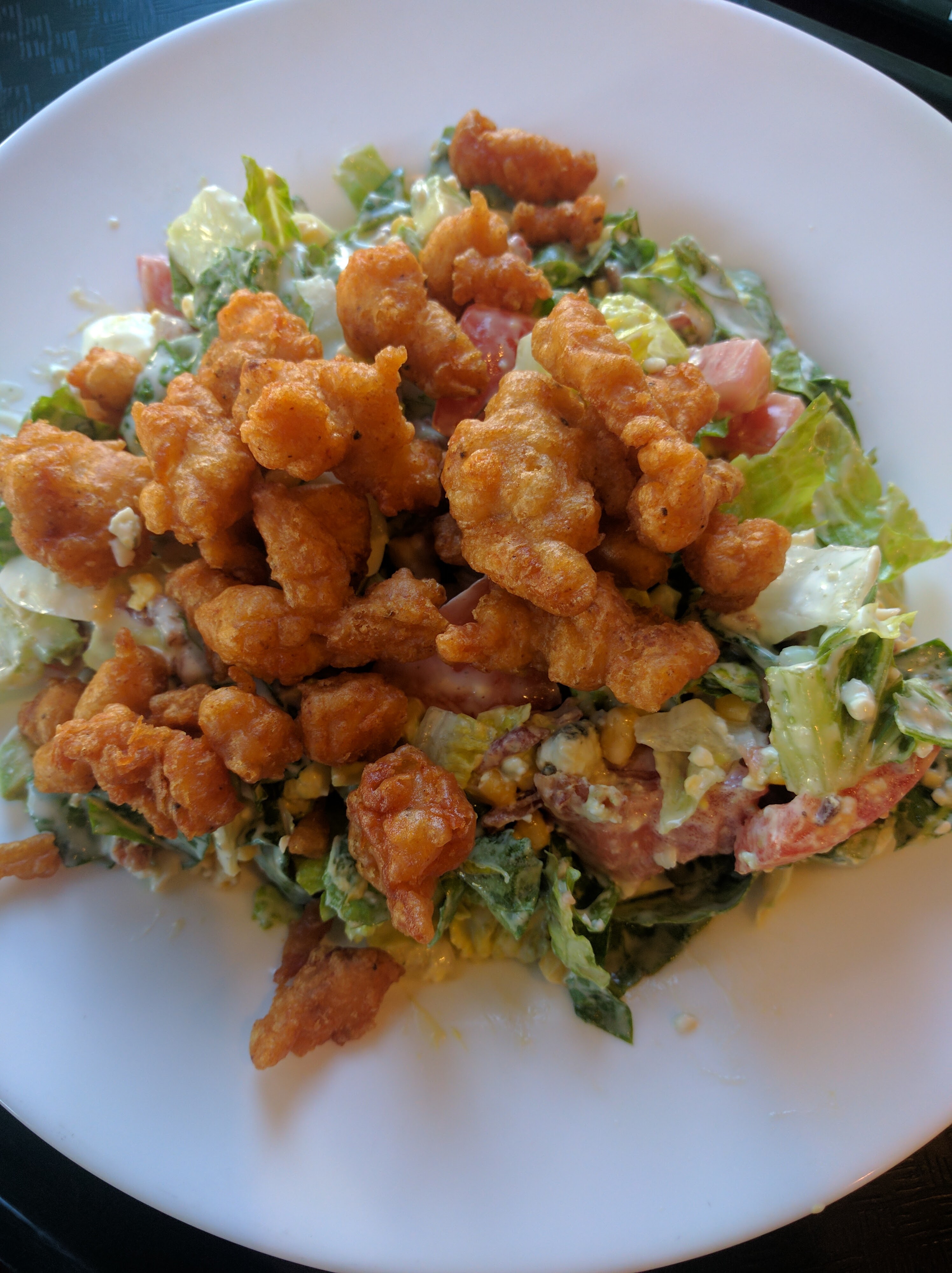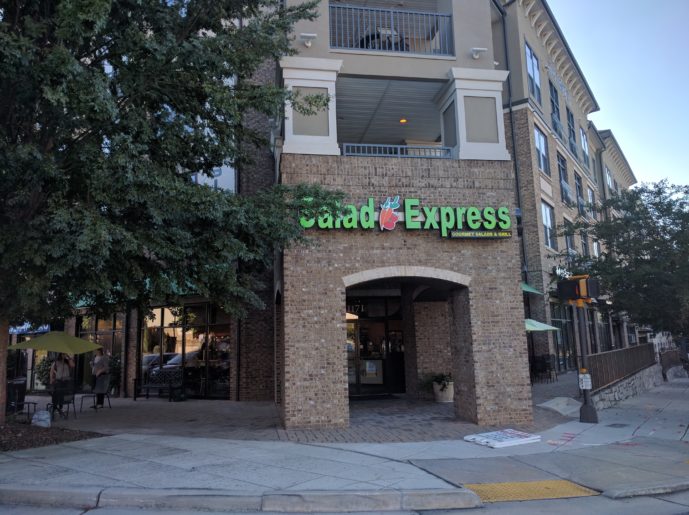 Across the street from Cheshire Square, in the clock tower portion of La Vista Walk is Salad Express. There is only one other Salad express location, in Peachtree City, so I'd not heard of them before.
Now, the hubs and I have grown up somewhat from when we first started the Buford Highway Food Expedition that gave this random assemblage of words some focus. It's been a gradual process, but our lifestyle is very different these days and the idea of going out for a salad was a very hard sell. I mean, we eat salads and other healthy food all the time and salads are cheap and we only eat out one or two times a week – why should we go out to eat a salad? The answer is, of course, for science – because we are going to all of the places on Cheshire Bridge just like we did on Buford Highway. And the other answer is, we're perhaps not typical Atlantans, and that for folks who do eat out a lot having a healthy option around would be nice. So we went!
The inside is nice and the menu is clear and easy to understand. We went with the Southern Cobb salad to make the salad into something a little more exciting, less healthy, and different from what we make at home. Also, a buffalo shrimp caesar wrap and a cup of clam chowder.
The salad was interesting! We did not expect the fried chicken to be cooked in what I will probably very ignorantly call "american chinese food style"… check out the photo and you'll see what I mean. It's like sesame chicken or general tsos before the sauce. Light and crispy and still moist on the inside. A pleasant surprise and nice twist. The salad was big and filling and had just the right amount of dressing to be truly enjoyable (AKA more than I would put on at home, haha).
The wrap was big and tasted good as well. The buffalo taste wasn't quite as trashy as you'll typically see at big chains, so it felt a little healthier.
The clam chowder was pretty standard and tasted just like you'd want and expect it to on a chilly and cloudy day.
Overall, Salad Express makes a nice healthier option for those in the area looking for good food quickly. Good job, Salad Express. Surprisingly, I could see myself coming back here after all – this joint seems perfect for when you've been out of town for a while and have nothing in the fridge, don't want to shop, but also feel like a pig from all the vacation eating. 3 stars.
emily
Nerd. Foodie. Gamer. Homecook. Perpetual planner. Gardener. Aspiring homesteader. Direct response graphic designer. I use too many damn commas.