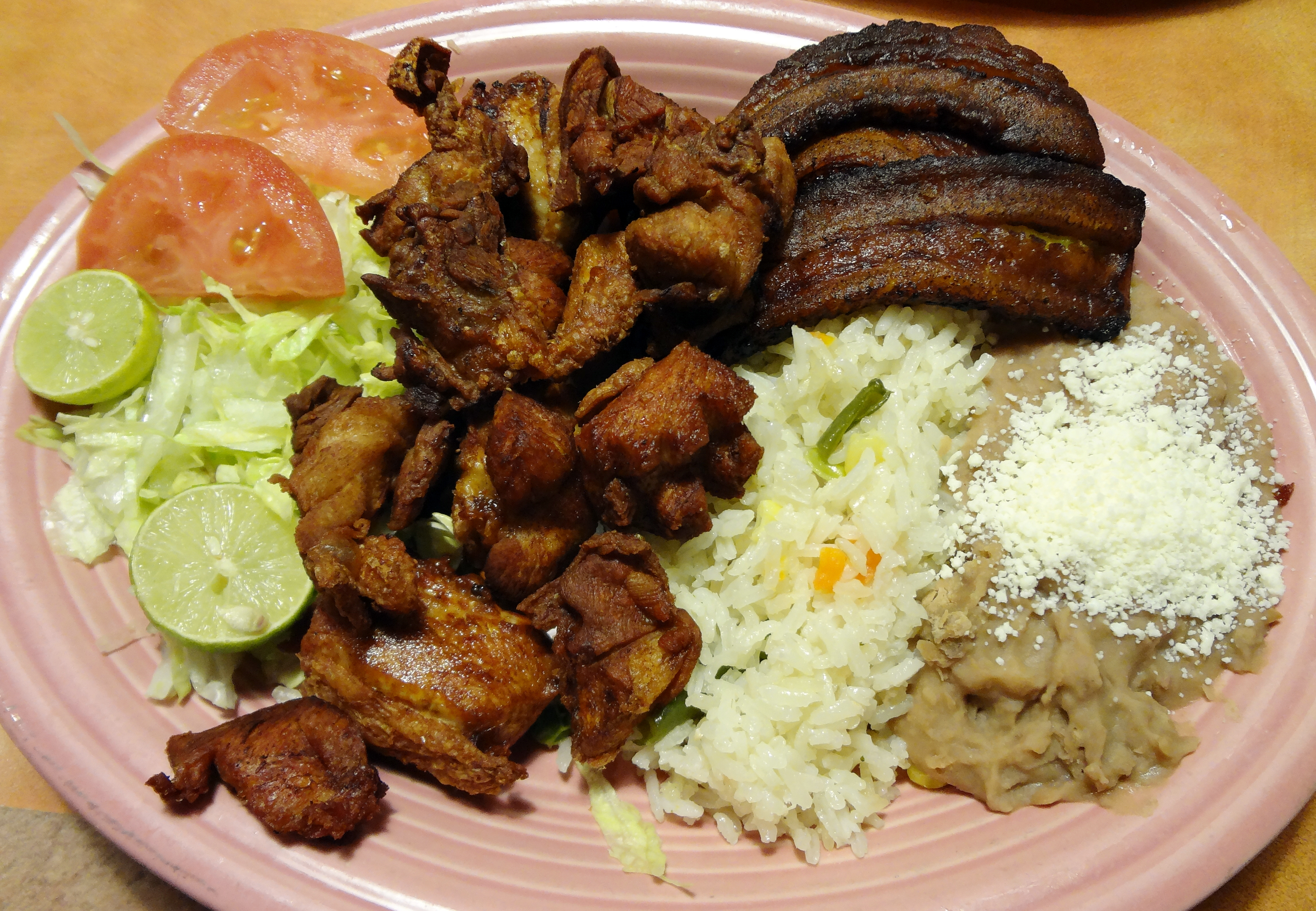 On the southern side of the Northwoods Plaza is Rincon Latino, a large and nicely-appointed latin restaurant. It stayed pretty busy the entire time we were there, which is unusual for many of the Buford Highway places we visit.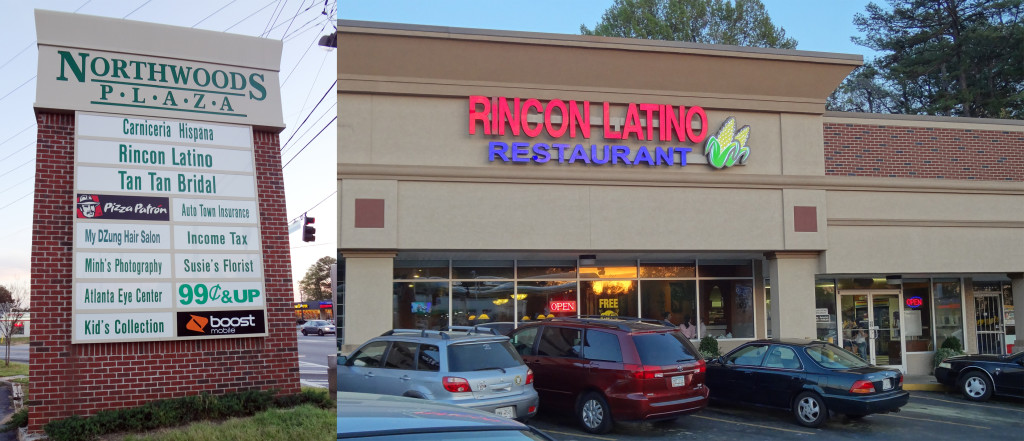 Anyway, we were quickly greeted and seated. While we perused the menus, we were given a basket of chips and two types of salsa. They were both different than what we're used to, because they were completely blended – no chunks. I preferred the spicier one, but they were both good, just different. The chips were just meh.
I also ordered an horchata which was tasty! The flavors were more subtle than other horchatas we have had, but just as nice, and it tasted fresher than other horchatas.
We ordered two dishes to share, the pollo dorado salvadoreno plate (salvadorean golden chicken) for $10.99 and the bistec guatemalteco (guatemalan steak) for $11.99. I wanted chile rellenos, but they were out. Another time, then.
The food was quite good. We especially enjoyed the guatemalan steak. The chicken has nice flavor, but was a little dry. The beans and rice that came with both were average. In fact, the reminded us a lot of the rice and beans at La Kermex. It was nice to have the option to order a variety of food in the styles of different latin countries. The service was good, and we watched a latin child talent show on the TVs. The decor was nice, the booths were nice, and even the electrical outlets were both decorative and coordinated with the rest of the decor. Pretty decent for a strip mall joint if you ask me. All in all, 3.5 stars.
Rincon Latino
5055 Buford Highway NE
Doraville, GA 30340
emily
Nerd. Foodie. Gamer. Homecook. Perpetual planner. Gardener. Aspiring homesteader. Direct response graphic designer. I use too many damn commas.