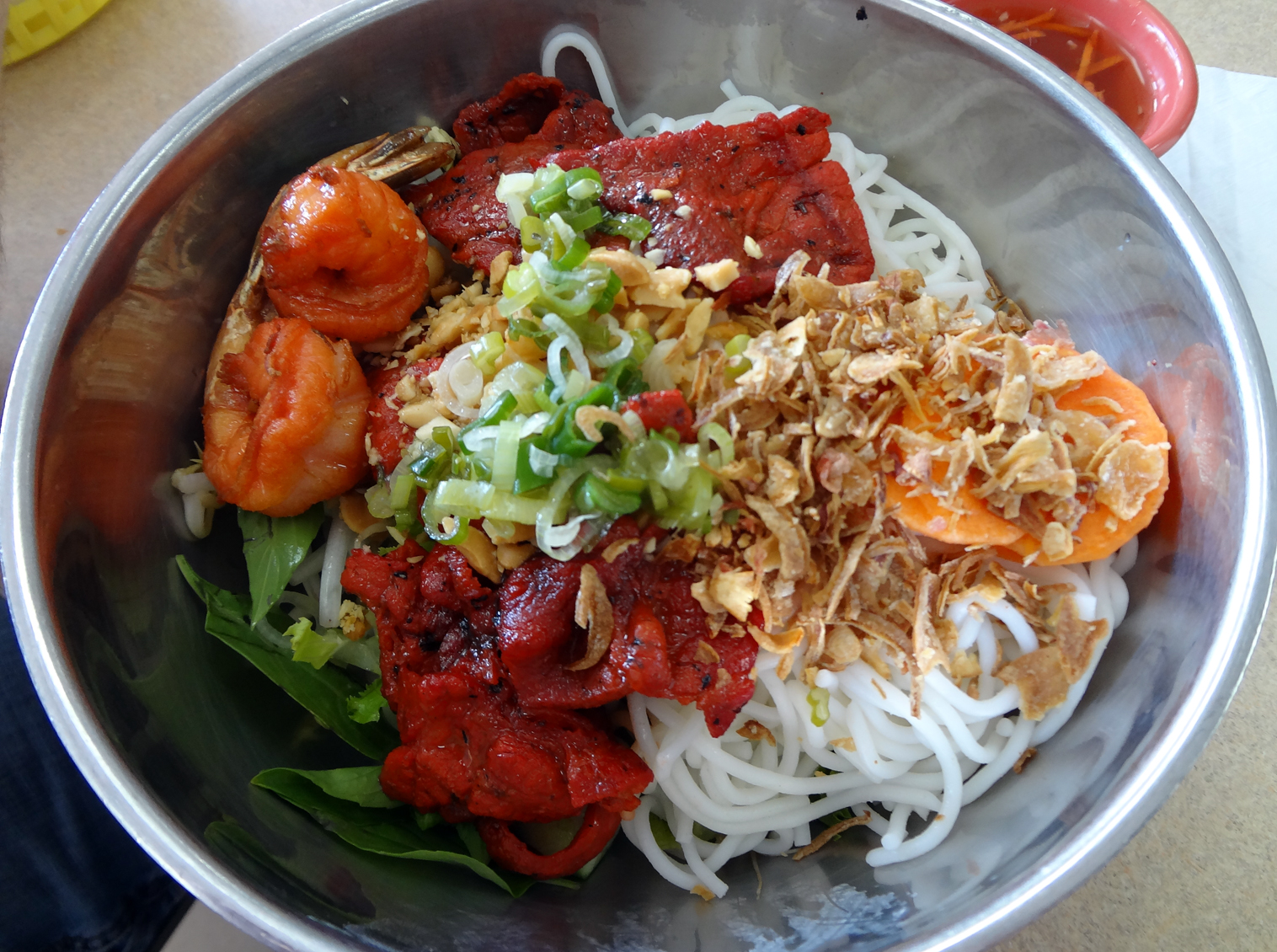 This week brings us to Quoc Huong vietnamese fast food restaurant in Asian Square. With large plants by the door, sauce and utensil caddies, and both regular and family-style tables, this interior is pretty standard fare for asian restaurants. It was so crowded that I wasn't able to grab a decent photo without interfering with the meal and privacy of my dining neighbors. But the crowding suggested a large following and hinted at great food, so I didn't complain.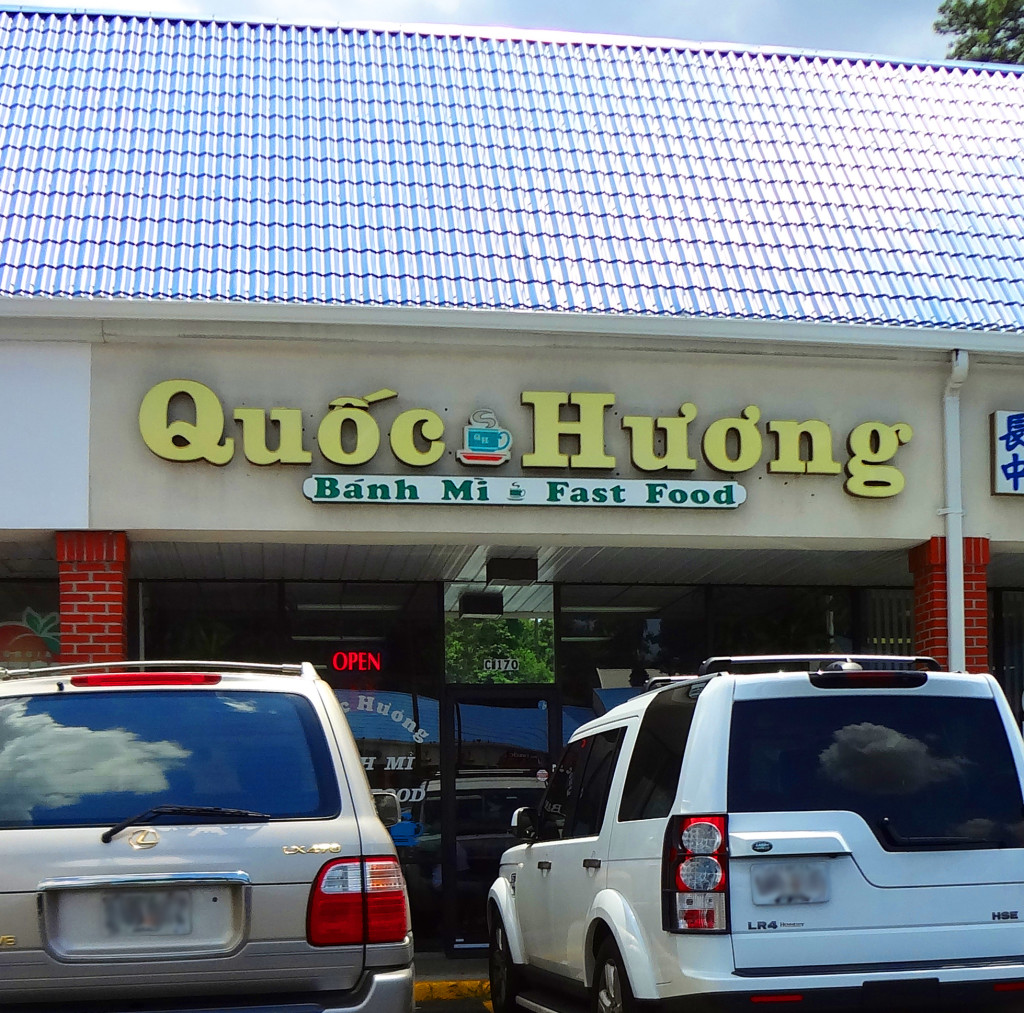 The hubs and I sat family-style, in the only two chairs open at the time. We ordered to items to swap, the banh mi – BBQ pork sandwich ($3.95) and the bun thit nuong – barbecue vermicelli noodle dish ($6.95).
We also got a sour custard boba shake ($3). The bobas were different from others we have had. They tasted lighter – perhaps they have honey in them. The sour custard flavoring was light, kind of sweet and slightly sour. I liked it.
We thought both dishes were okay. The banh mi reminded me of the bacon flavor Suddenly Salad for some reason – something about the mayo and the flavors of the spices. It wasn't necessarily a bad thing, but still a strange thing to be reminded of whilst eating vietnamese. The vermicelli dish did not come with vermicelli, but rather another type of rice noodle that is thicker, like spaghetti is. It was still tasty, but not as good as at Pho Dai Loi #2, or Nam Phuong.
The prices were cheap and the food came quickly. The entire time we were there, the kitchen was banging out a large volume of takeout orders with astonishing rapidity. It's clear that a lot of folks appreciate Quoc Houng, probably more than we do. Everything seemed perfectly fine, but not remarkable. 3 stars.
Quoc Huong
5150 Buford Highway NE
Doraville, GA 30340
emily
Nerd. Foodie. Gamer. Homecook. Perpetual planner. Gardener. Aspiring homesteader. Direct response graphic designer. I use too many damn commas.