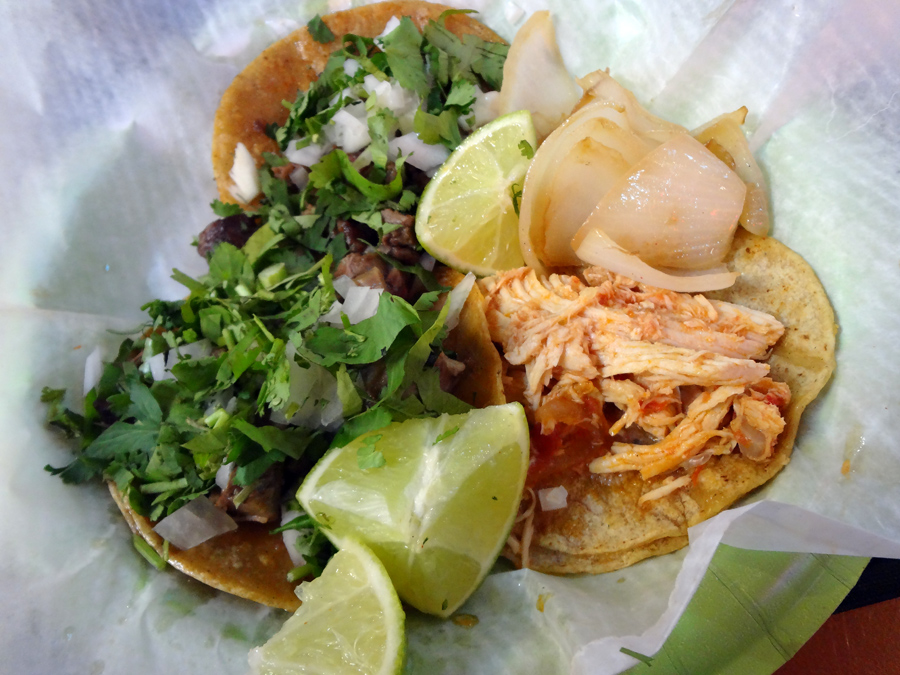 Plaza Fiesta is a bright and busy shopping mall on the southern end of Buford Highway. It is filled with all sorts of shopfronts: western wear, jewelry, a tattoo parlor, quinceanera dresses, home furnishing, etc. There is also an indoor playground and a food court.
When we first started out on this whole Buford Highway Food Expedition, we knew we wanted to expand our horizons and learn about other cultures, but wanting and doing are two different things and we were young and inexperienced. The hustle and bustle, curious stares, and my lousy spanish were all a little intimidating, so we only ate from the anchor restaurants, Carnitas Michoacan and Asian Pearl before saying "this mall food doesn't seem to be so good" and scampering up Buford Highway with our tails between our legs.
Well, if we're going to say we've eaten at all the BuHi spots – and we have been because it's largely true – we've got to make good on this gap in our repertoire. So we returned to Plaza Fiesta try something from the food court. We will continue return until we have covered the food court completely, but our first spot was Puras Tortas.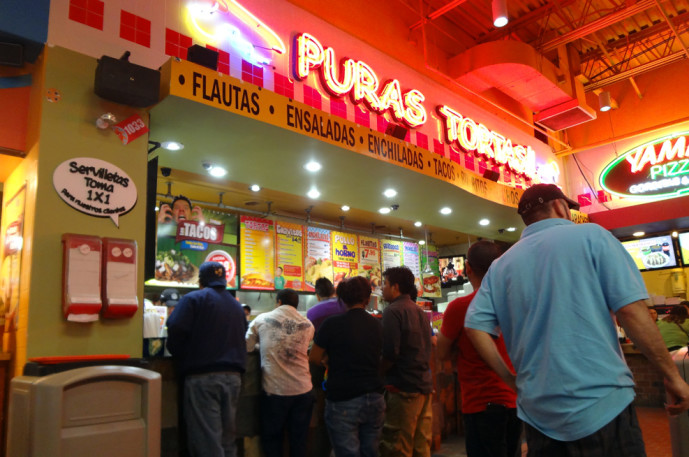 This place was by far the busiest in the food court while we were there, with a constant line to order and crowd of folks waiting to hear their order number called out over the microphone.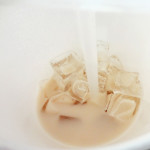 With very little trouble, we ordered three $.79 tacos; carne asada, pollo a la mexicana, y suadero, a $7.99 torta cubana, and a $3.29 32oz horchata. We had a little bit of a long wait, but we attribute that to the torta taking longer than tacos, which seems to be what many people were ordering.
Our torta came with fries, which was a bit of a surprise, but not an unwelcome one. They were doused in some type of seasoning salt though, so this may not be a thing MSG-sensitives will want to go for. The torta was definitely good, though I don't know how I could tell if it was pure, haha. It features pulled pork (spiced like chorizo in my opinion), hot dog, a slice of ham, avocado, and some other goodies. We both enjoyed it, but I do have to say it was no Tortas Locas or Taqueria Los Rayos.
The tacos were as small as you'd expect for $.79, but that seems fair. Adam felt that the carne asada was greasy, but I liked it fine. The chicken was his favorite because it was juicy and flavorful, while I leaned more to the carne asada and the suadero. Suadero, or rose meat as you sometimes see it called, was a new one on me, but after some quick Googling in line I went for it. Unfortunately, it just seemed like regular ol' meat to me, so I don't have anything insightful to say about this cut.
Overall, we thought Puras Tortas was fine enough mall food, and for the prices you certainly can't go wrong. I'm not sure I'd try another torta, but I'd definitely have more tacos, and there are flautas, quesadillas, and other interesting things to try in the guisados section of the menu as well. The service was fast and efficient given the volume they were experiencing, and if you're in Plaza Fiesta, I would definitely give them a try. 3 stars.
Puras Tortas
Plaza Fiesta Food Court
4166 Buford Highway NE, Suite 1033
Atlanta, GA 30345
emily
Nerd. Foodie. Gamer. Homecook. Perpetual planner. Gardener. Aspiring homesteader. Direct response graphic designer. I use too many damn commas.