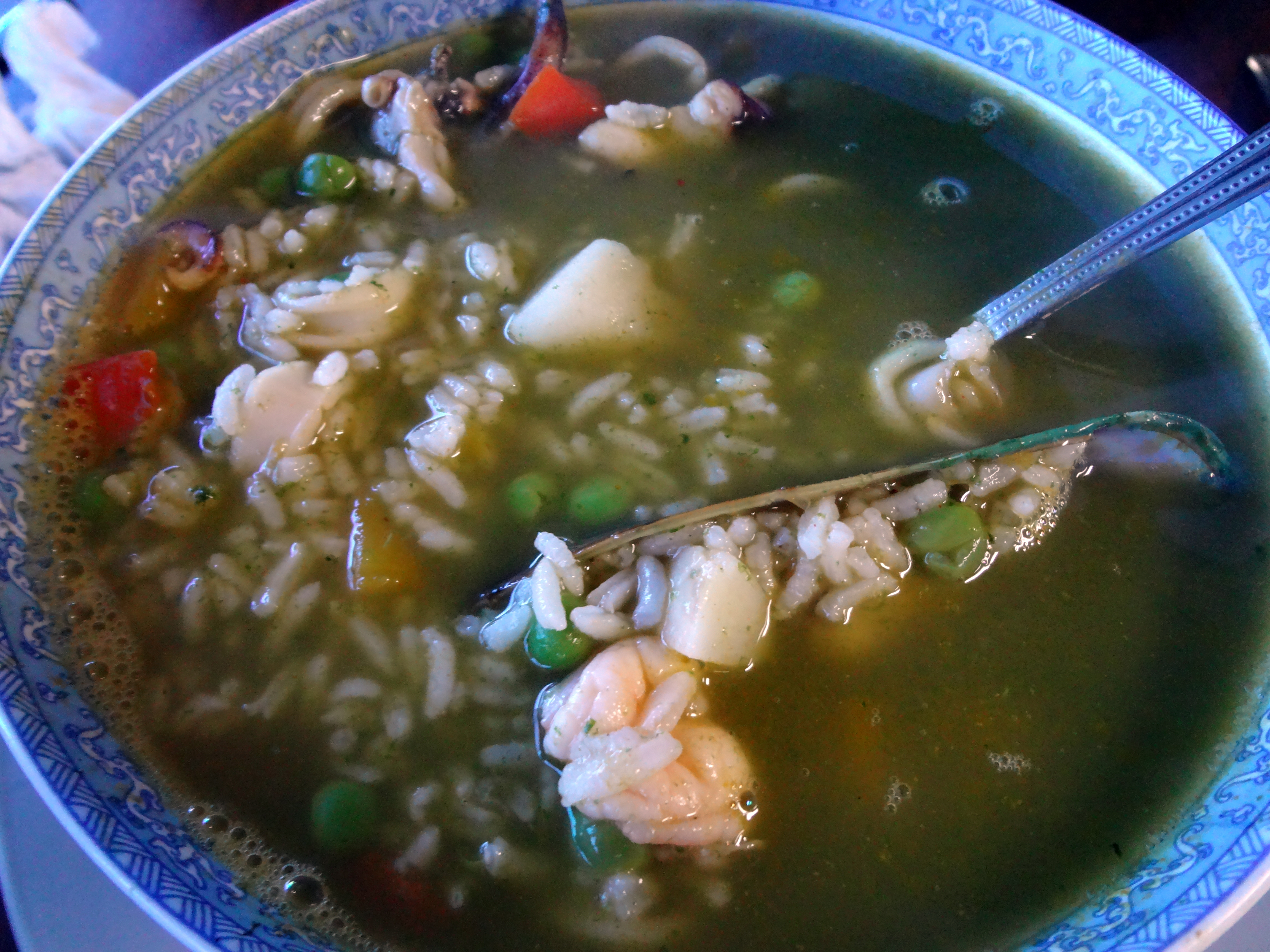 This week's expedition brings us to Pollo d'el Rey, in Chamblee. In a dubious looking strip, this restaurant has blackened windows, so it was really hard to get a read of the place before going inside. However, we're committed to dining at ALL the places, so it really didn't matter.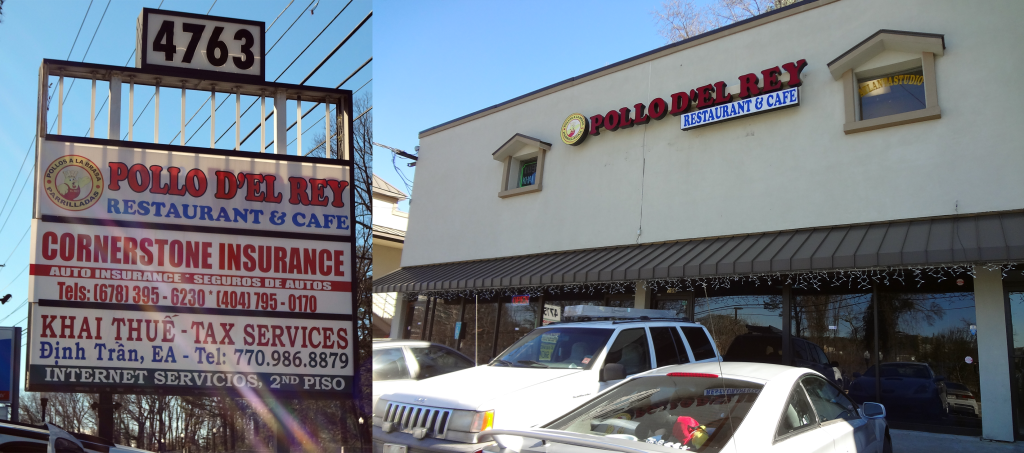 When we inside, the place was totally empty, aside from one friendly guy who approached us and led us to a table, while latin music played. I'm not sure if we arrived before Pollo d'el Rey opened, and he was just being nice to us, or if they were just getting a slow start.
Our server informed us that this was a peruvian restaurant, which I did not know. He also helpfully informed us about the house specialty, the rotisserie chicken.
It was around this time that the latin music turned off, and AC/DC began blaring. I can't help but think that perhaps this sudden change was for us. I felt kind of bad, but then I kept catching myself singing along with all the classic rock playing throughout the meal. Oh well.
We ordered aguadito de mariscos soup ($10.99) and the Combo B, a rotisserie half-chicken that comes with a garden salad and french fries ($11.50). We subbed out the french fries for yuca fries.
Aguadito de mariscos is a traditional soup with rice, garlic, peas, bell pepper, cassava, lots of cilantro and a variety of seafood – shrimp, squid, and mussel. It was very tasty, and a good value for the price.
The Combo B was delicious. The chicken was very well-spiced and very, very juicy. This was the best chicken we've had in a long time! The yuca fries were good, but not as good at ones I had from Pollo Campero (though probably a lot more healthy than those). The salad was also good! The house sauces were amazing! The hubs and I especially loved the mayo-based one, but the salsa verde was also good.
The service was fantastic, the food was great, and though the atmosphere was somewhat lacking, it seems that may be changing soon. Four stars!
Pollo d'el Rey
4763 Buford Hwy,
Atlanta GA 30341
emily
Nerd. Foodie. Gamer. Homecook. Perpetual planner. Gardener. Aspiring homesteader. Direct response graphic designer. I use too many damn commas.