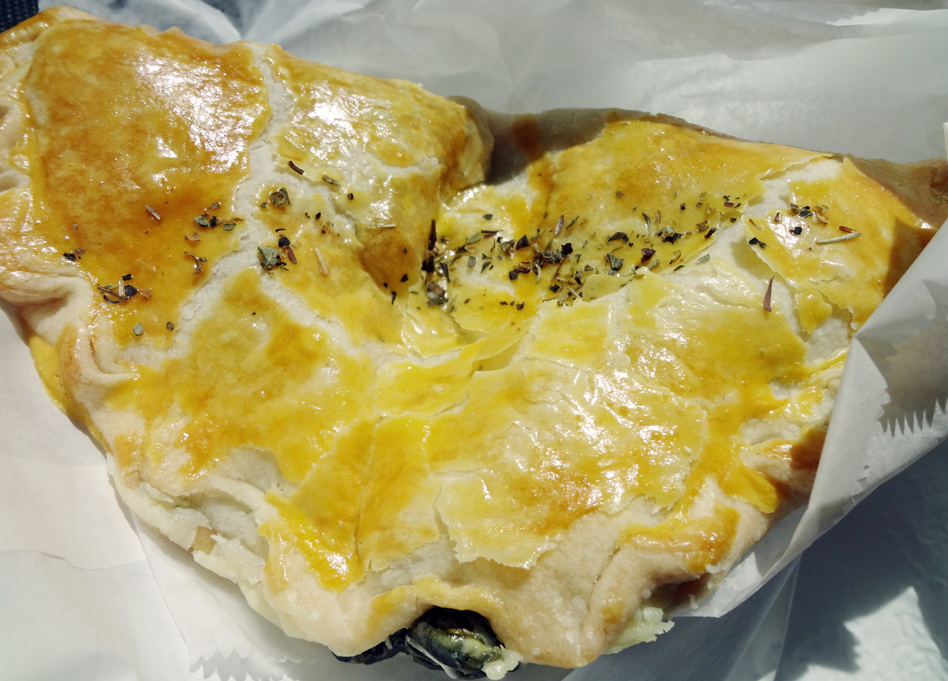 Pie Shop is undergoing a period of transition at the time of this note (10/16), and the location reviewed below is closed.
After Souper Jenny, my friends and I wound up over at Pie Shop, an unassuming little shop 'round back behind some buildings on Roswell Road.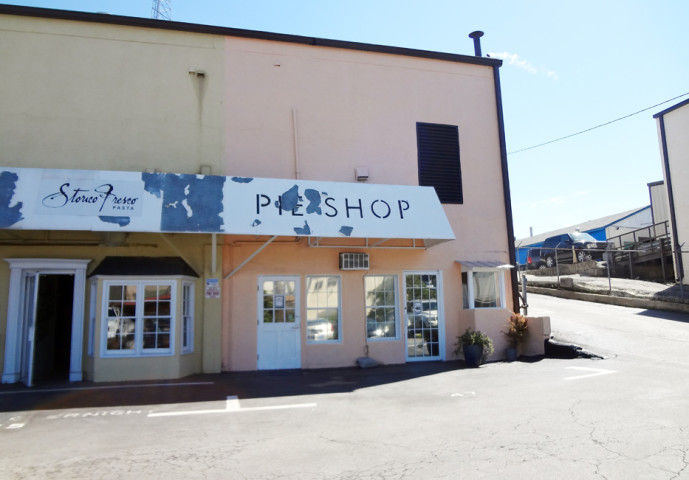 We popped in to check it out and get some slices of pie. The interior is pretty spartan; it's a large multi-use room that houses preparation areas, baking ovens, display cases, and tables and chairs for sitting.
There are nice signs and handwritten poems on the walls, but it still not a very warm and welcoming interior, so we took our slices to go.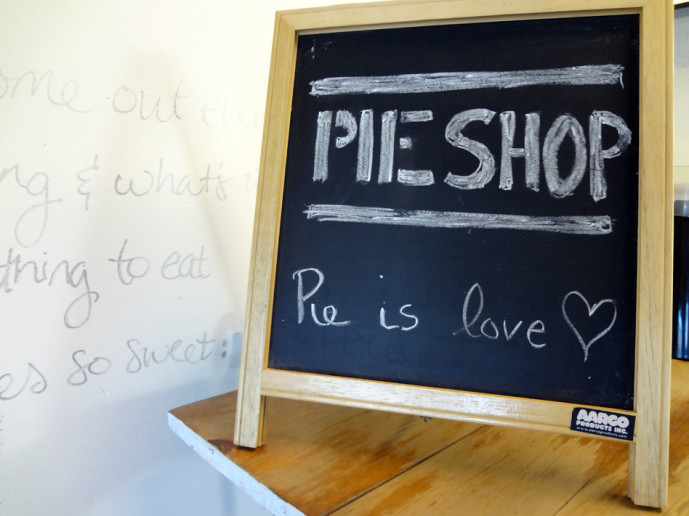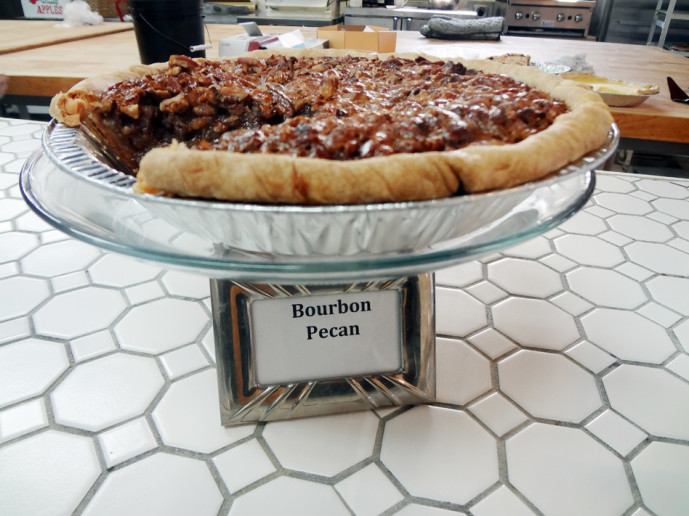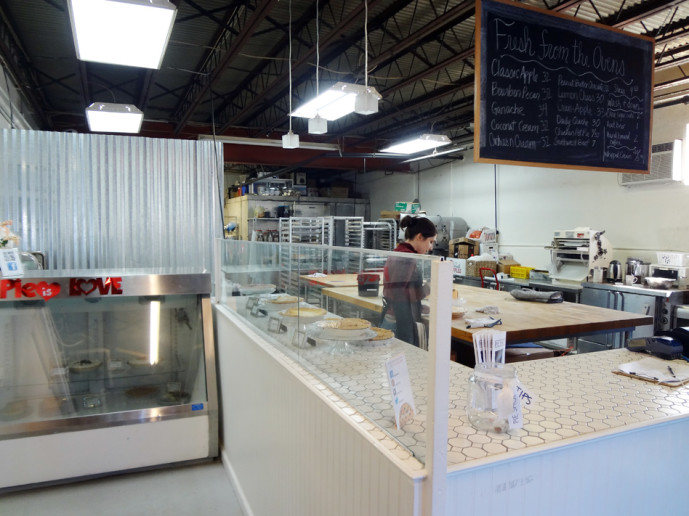 Claire got coconut cream pie, Morlette got apple and cranberry pie, and I got lemon chess pie.
Claire preferred the coconut cream (she sampled my lemon chess), though she thought the texture could have been a little smoother. Anish and I preferred the lemon chess. Morlette liked that the ingredients of her apple and cranberry pie tasted very fresh, but overall she felt that it was just okay.
Feeling that sampling two sweet pies out of the fairly comprehensive range of both sweet and savory offerings at Pie Shop was inadequate, I headed back a few weeks later to grab a savory pie for lunch.
The interior still didn't seem comfortable enough for me to want to linger and eat, so I took my re-warmed feta and spinach hand pie back to the office to eat.
I liked the hand-pie. It was a seemed like the pastry equivalent of a calzone. The crust was flaky and buttery like a pie crust, but the shape was like that of a calzone and the gooey cheese and spinach inside definitely put me in mind of a calzone. I enjoyed it, but it didn't blow my mind.
The Pie Shop is kind of a pain to find, and the tight parking can making getting inside challenging, but it is a nice place to drop in for some pies with a real handmade feel – probably to go. You may be able to get sweet pies just about anywhere, by the savory pie selection of quiches, hand pies, pot pies, and shepherd's pies is more unique and worth a try. The only other place I can think to get something similar is That Pie Place, and not only are they physically not near each other, comparing them seems to be more of an apples to oranges thing as far as the world of pies goes.
Since some aspects are a little underwhelming, but the service is nice and the savory pies really are a fairly unique offering, I'll give the Pie Shop 3 stars.
Pie Shop
3210 Roswell Road NW Ste E
Atlanta, GA 30305
emily
Nerd. Foodie. Gamer. Homecook. Perpetual planner. Gardener. Aspiring homesteader. Direct response graphic designer. I use too many damn commas.