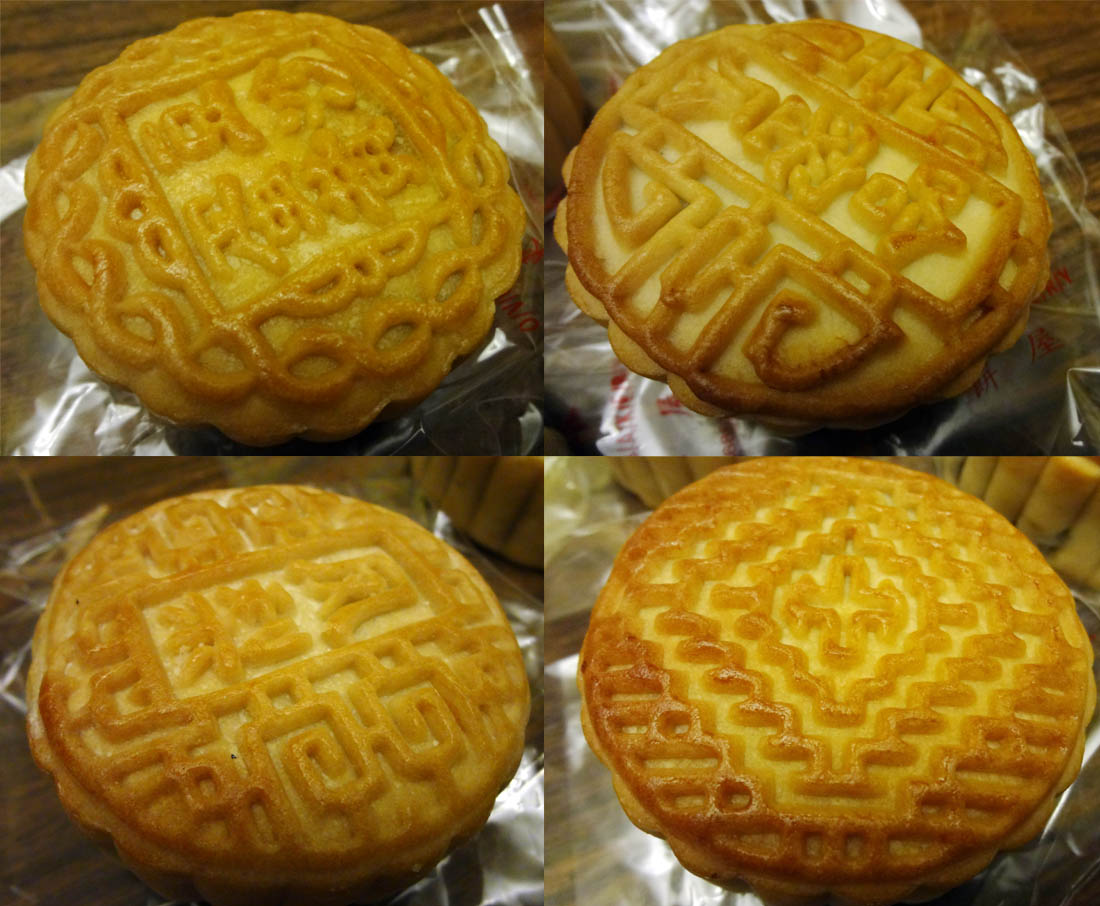 Wanting to cleanse our palate of Dim Sum Heaven, the gang and I headed over to Oriental Bakery, just a few doors down the Pinetree Plaza.
This is a family store, and was being manned solo by nice young man. He was patient while we eyeballed all the treats. He also informed us that there were no bubble teas available, which was a little disappointing.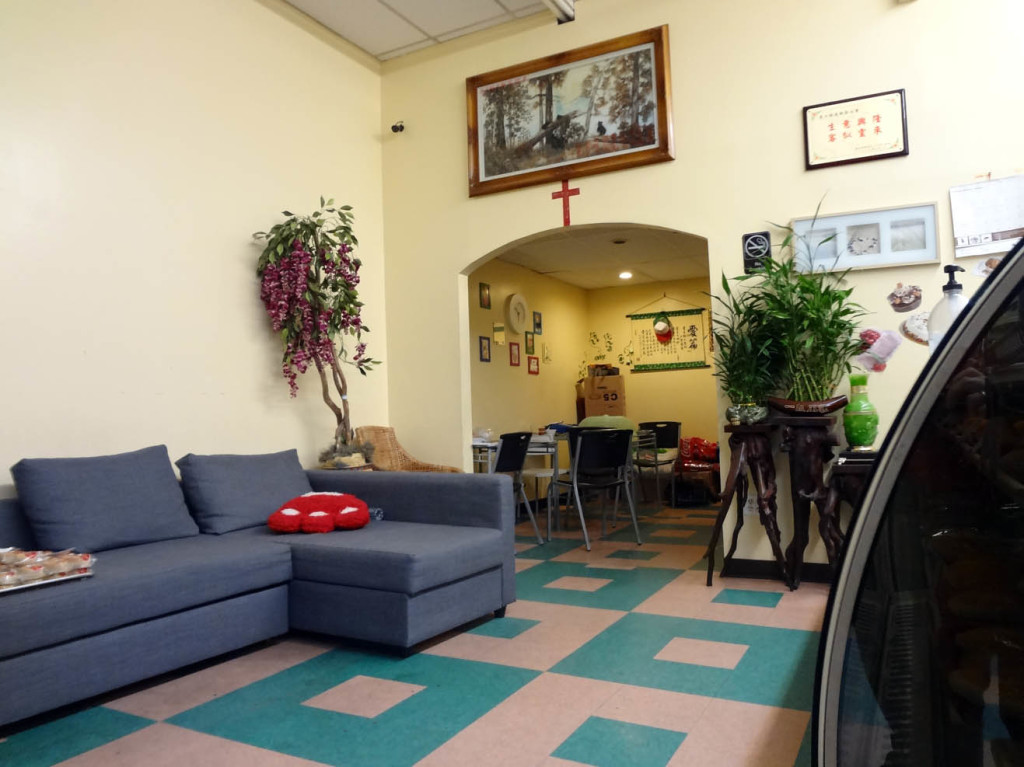 In lieu of boba shakes, we picked up three mooncakes, since this is their season. In fact, that is all we knew about mooncakes, and that is hilarious for reasons I'll explain in a bit.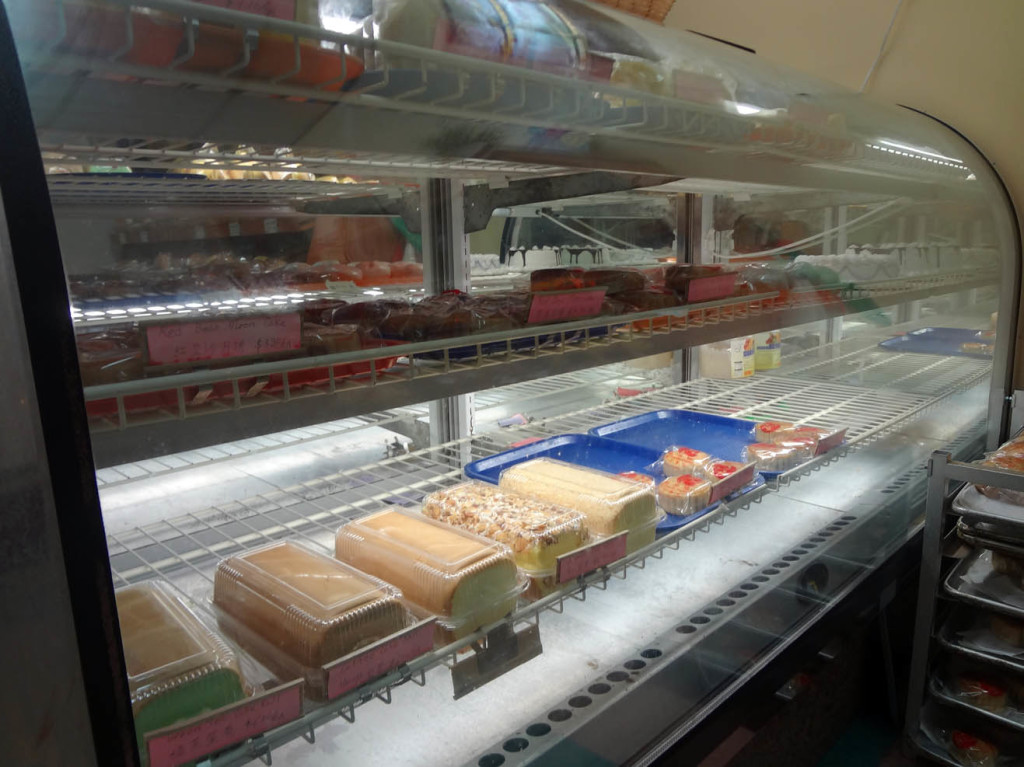 Oriental Bakery just wasn't very inviting on the inside, so we took the goodies back to our house to play some tabletop games and chow down. We found the mooncakes to be generally good, and not overly sweet. They were very dense, however, and none of us could quite finish ours. Plus the wrath of Dim Sum Heaven was beginning to surface.
A little research into mooncakes turns up some key facts – and makes me laugh.
They are a traditional pastry of the Mid-Autumn Festival, one of the most important chinese festivals, and also eaten in Indonesia, Vietnam, Thailand, Japan, Philpipines and Malaysia as well as China.

Most mooncakes consist of a thin, tender pastry skin enveloping a sweet, dense filling, and may contain one or more whole salted egg yolks in their center as the symbol of the full moon

They are often gifts between friends, family members, and business associates

Mooncakes are usually eaten in small wedges accompanied by Chinese tea.

The caloric content of a mooncake is approximately 1,000 calories (for a cake measuring 10 cm
I think our attempt to eat four mooncakes and a bun between four people is comical, since it in all likelihood represented about 4,500 calories. Can you say sterotypical fat white americans!? Hah! No wonder we had issues eating them!
Here are Ashley's thoughts: "The selection was ok. The moon cakes tasted good, but were so dense and monotonous in flavor that you really have to split one with someone. I would have liked to try their bubble tea to compare, and I wonder how they were completely out of all options (maybe the cashier was just unable to make them?). The atmosphere wasn't that "come in and hang out" like I associate with Mozart Bakery and Sweet Hut. 2.5 stars."
Stephen's opinion: "It seemed like an asian bakery plus a bubble tea shop, but it only partially succeeded at the bakery part, and there was such a lack of emphasis on the bubble tea part that it hardly seemed an option. 2.5 stars."
Adam and I both agreed that Oriental Bakery was ho-hum. It was slightly more welcoming than Master Bakery, but not by much. Plus, we really didn't get to experience the full offerings, since the bubble tea was not available. We'll give it 2.5 stars, too.
Oriental Bakery
5199 Buford Highway
Atlanta, 30340
emily
Nerd. Foodie. Gamer. Homecook. Perpetual planner. Gardener. Aspiring homesteader. Direct response graphic designer. I use too many damn commas.