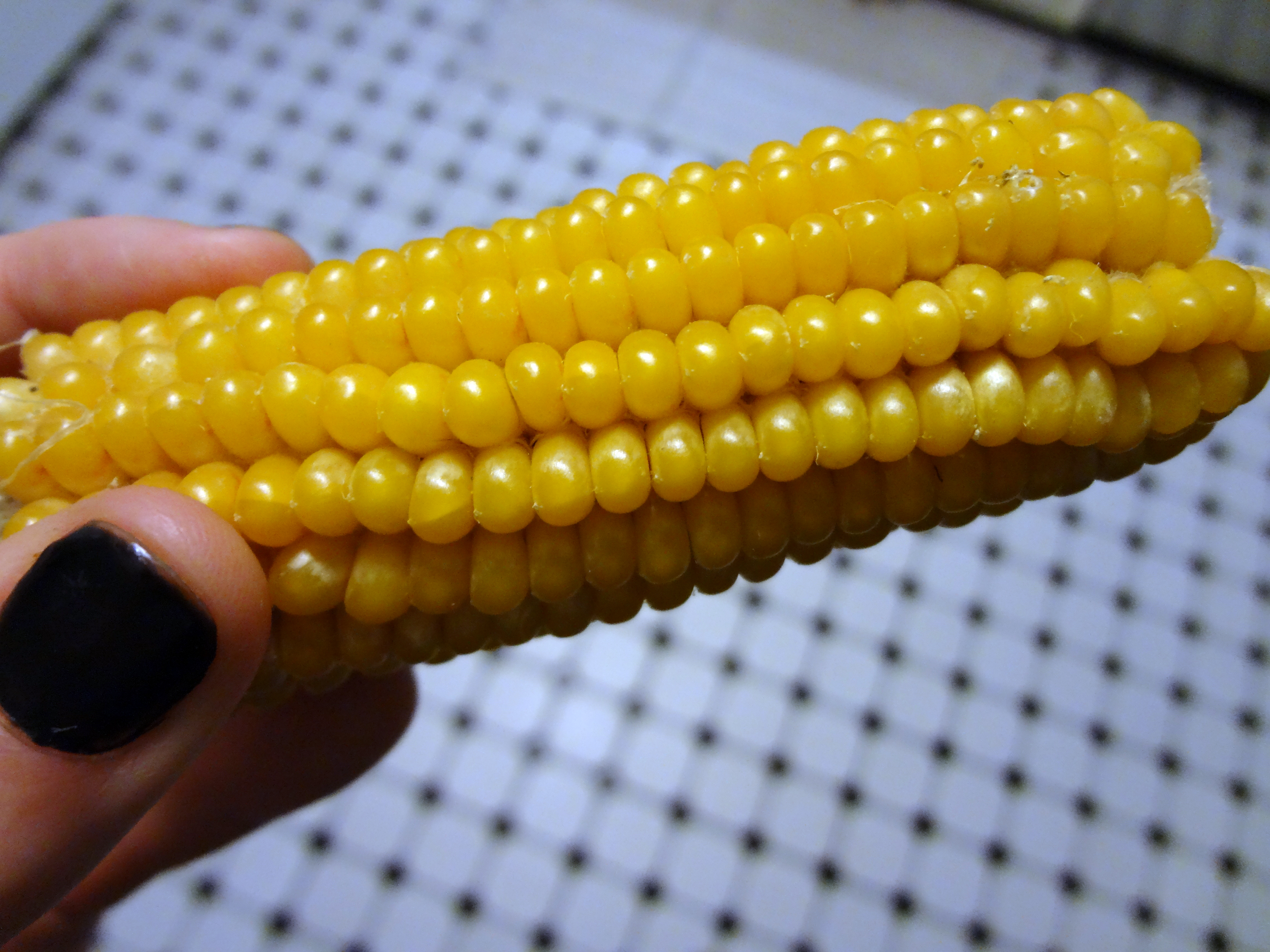 We've been getting these popping corn cobs from our CSA boxes. Curious. I'd never seen popping corn like this, only like in the aluminium pans, like Jiffy Pop.
So what to do? Internet research turned up a few options, including just putting the whole thing in the microwave. That seemed a little messy and disconcerting, so we went with a stove top method.
So we stripped the cobs, and put the kernels in a pan with oil.
Then we simply turned on the heat, and that was it! So simple. The key is to turn off the heat, when the majority of the kernels get going, and just shake the kernels around until the popping tapers off.
Amazing how simple and fast this was. Commercial popcorn, replete with crazy chemicals, is so bad for you and I have avoided it for so long, I had forgotten how nice snacking on popcorn can be.
We've been getting these pretty frequently, so we've recently gotten the chance to perfect the process, resulting in better made, less burned kernels. The next step is to try some interesting flavors – maybe truffle oil, rosemary, and parmesan. Maybe something spicy with sriracha or paprika.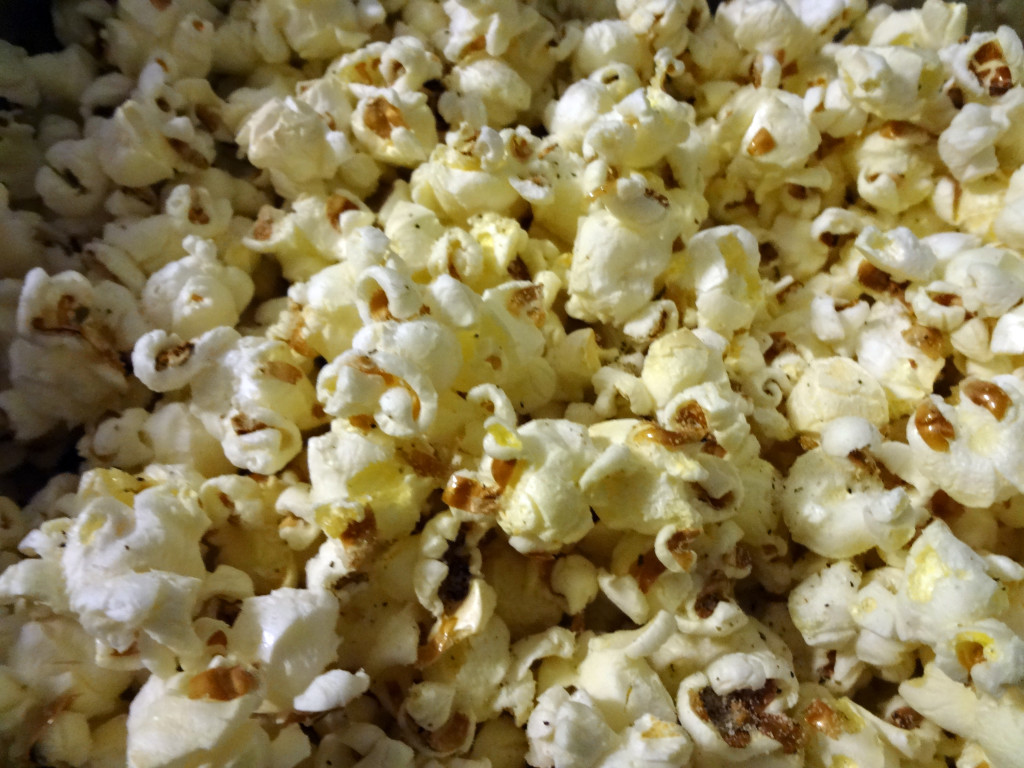 emily
Nerd. Foodie. Gamer. Homecook. Perpetual planner. Gardener. Aspiring homesteader. Direct response graphic designer. I use too many damn commas.