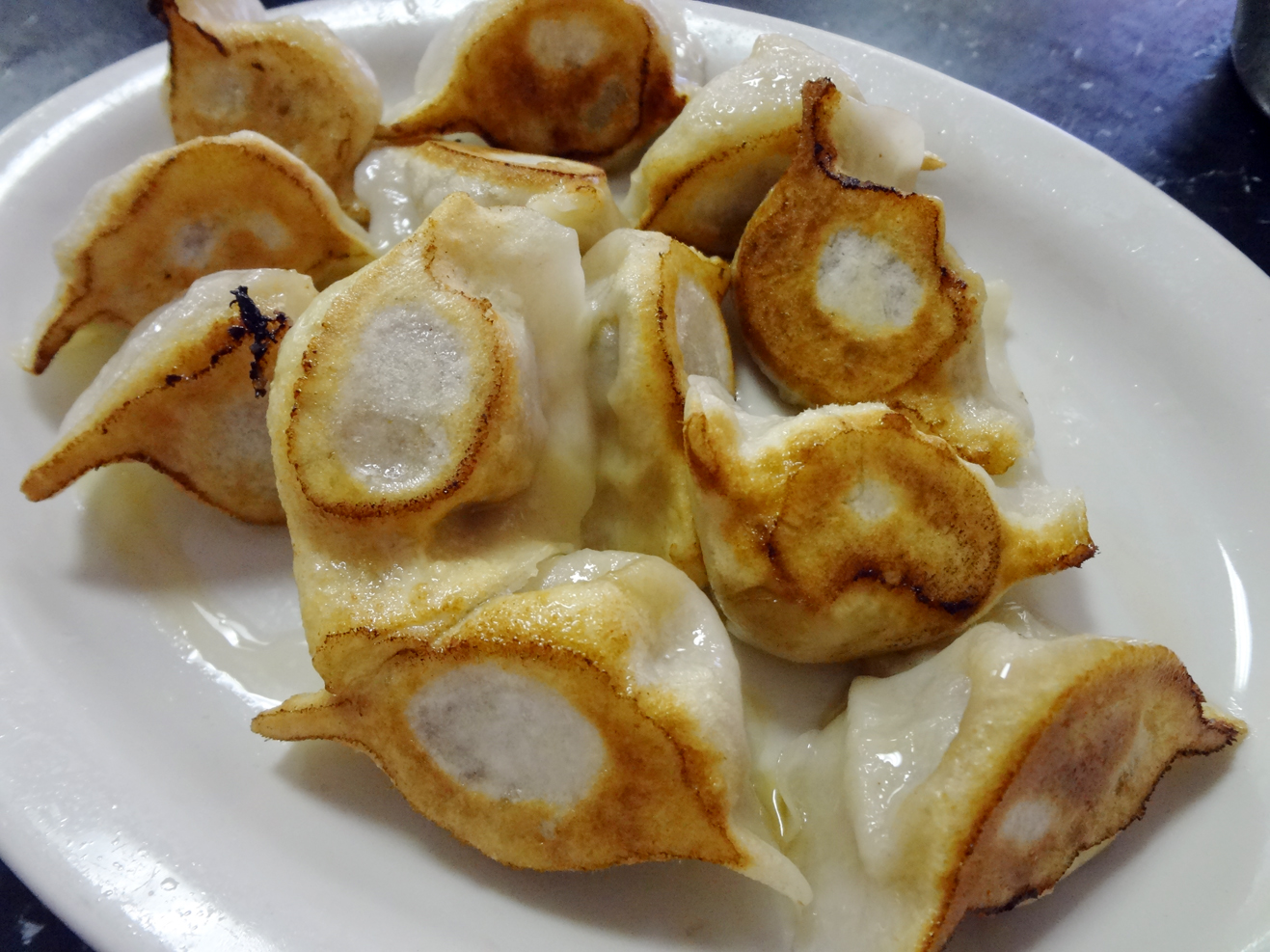 Having spotted it quite by accident from the high vantage point of Sweet Hut, Adam and I were thrilled to check out the fairly hidden North China Eatery with friends Ashley and Stephen in tow. Located kind of below Italy Optical, and on the left side of the building, Northern China is definitely around the corner.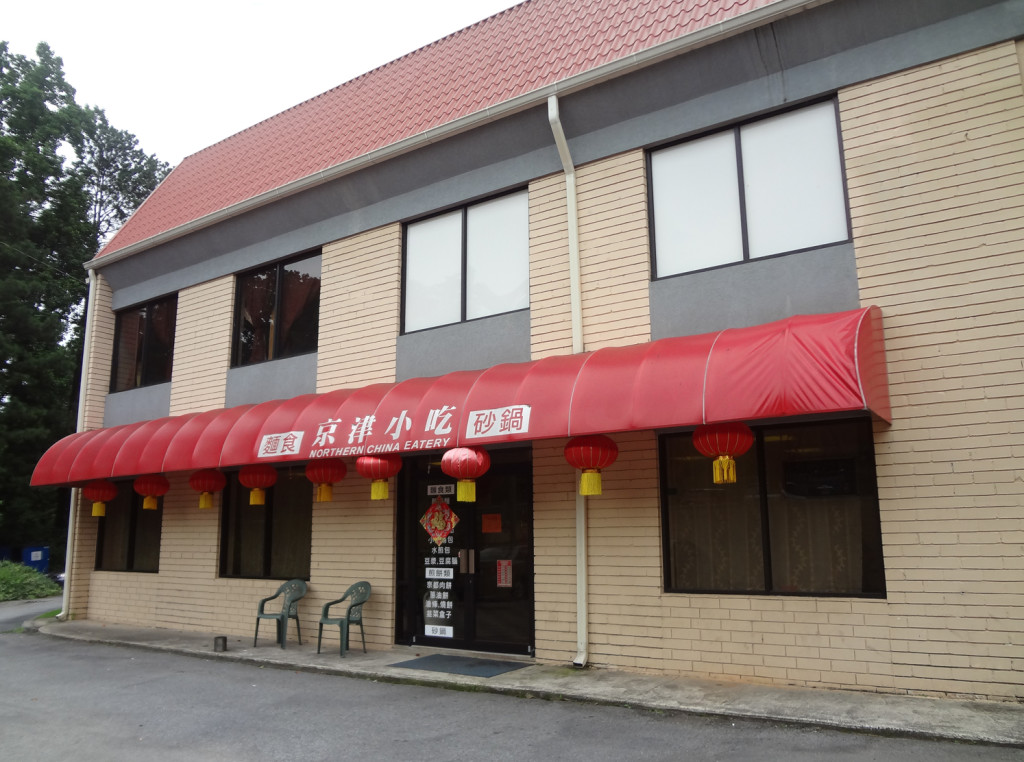 As soon as we walked in the door, we were cheerfully greeted by a woman who asked us if we had been sent by our friend Anthony Bourdain. While that was a bit of a shocker, I did know that Anthony was in town recently and did an episode of The Layover. Turns out he recommended Northern China Eatery quite highly (and mentioned Star Provisions and El Taco Veloz, among others).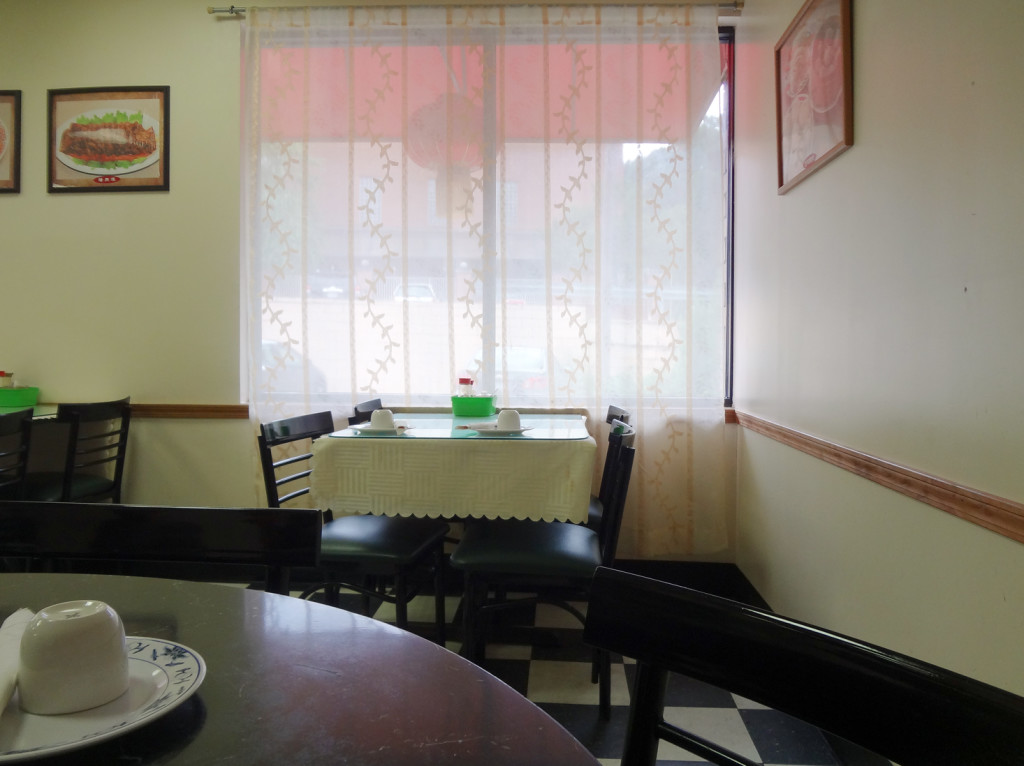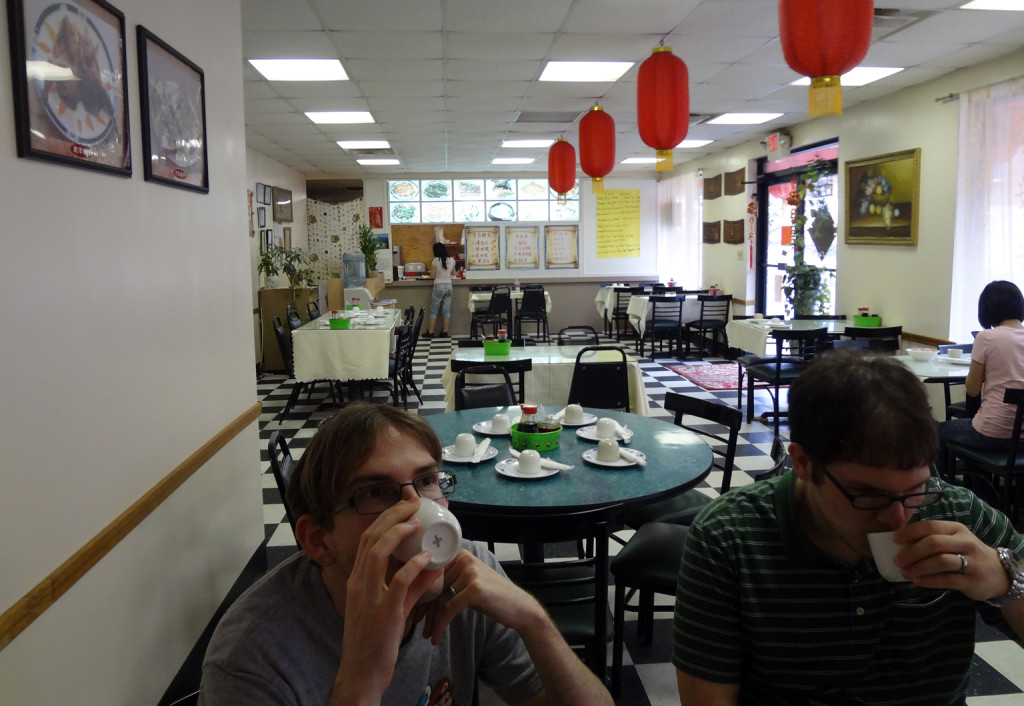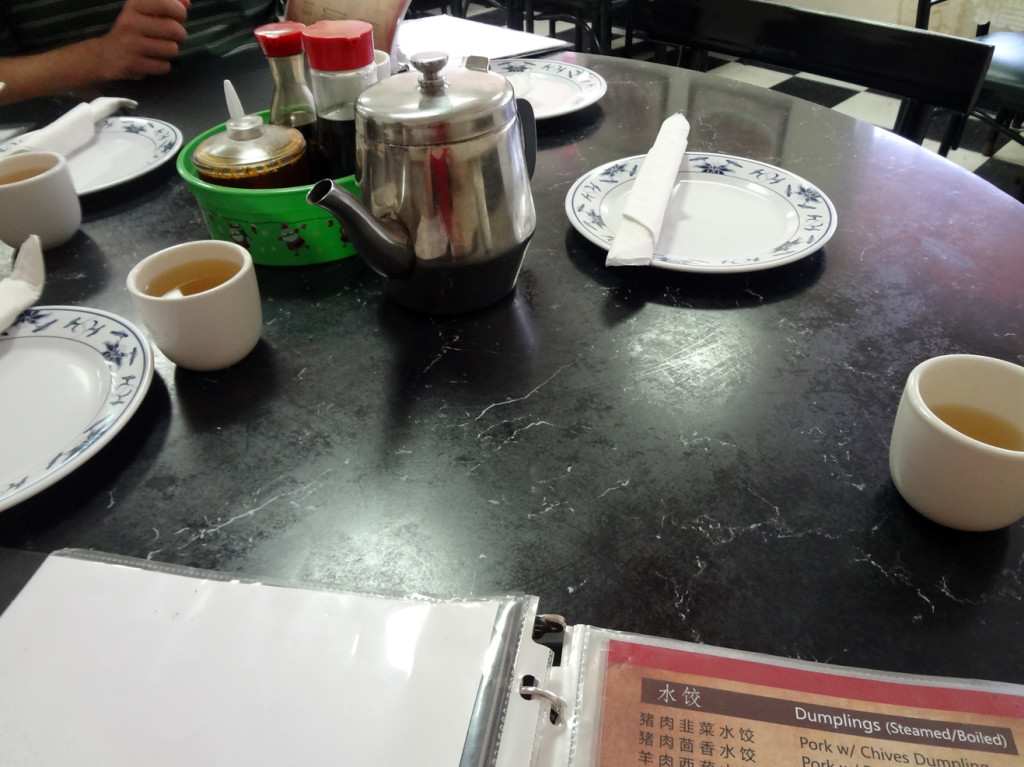 Being that "northern" is in the restaurant's name, and our funny and helper server told us their specialties were buns, dumplings, and noodles we made an effort to make all of that happen. Ordering family-style, we ordered Shanghai juicy buns (pork soup dumplings), lamb and pumpkin dumplings, plum noodles, northern homemade (a seafood dish with no description), and northern style eggplant with brown sauce. (This would all come to about $40!)
The Shanghai dumplings were good. They were smaller than I am used to, and the tops were a little thick, making it more challenging to bite them off. Still tasty enough that I recommended them to coworkers when we came by for lunch a few days later.
The fried lamb and pumpkin dumplings were great; both fried and steamed, as I had them the second time. Though there was another kind of dumpling with fennel in it that I liked quite a lot, and perhaps even more than the lamb.
The northern style homemade was a fun treat. Whole fish in a brown sauce with big chunks of tofu and onion, whole peppers and cloves of garlic. Our server helpfully informed us that the fish were whole and would therefore have bones and heads intact, but not in a condescending manner, so the tip was appreciated. This dish was well-balanced and I enjoyed it. I definitely was picking out some of those whole cloves of garlic to chow down on, yum.
Oh my, the northern style eggplant in brown sauce. With this dish, located in the "Vegetable" section of the menu, the server let us know that the dish comes with pork sprinkled on top. No problemo, ma'am, but thanks for letting us know that it wasn't actually vegetarian. I am a huge sucker for eggplant, and this dish was amazing. The sauce, the pork, and the excellent way the chinese eggplant was cut to cook quickly and evenly all made for a great dish.
Unfortunately, when I came back with my coworkers, the server that day apparently forgot that we had ordered the eggplant, so when we asked after it later it came out a bit underdone – probably a little rushed. Still good even then, but not what I know it could have been!
As soon as I saw the plum noodles on the menu, I felt compelled to get them. I know that plum sauce is a thing in chinese cuisine (that's a technical term), but I'd never knowingly had it, and now seemed like the right time to give it a whirl, given that noodles are one of the northern specialties.
I have been thinking about having to describe this dish here since I first had it. And I had it a second time when I went with my coworkers. And I still don't know what to tell you. You can tell there is plum in it, but it's no overly sweet like fake plum syrup or anything like that. It's definitely still savory, but not strong. I definitely enjoyed it, since I kept eating it, but the whole time I was thinking "hmmm." Definitely worth a try!
Another thing I tried at Northern China Eatery is the barbecued lamb kebab. That skewer was out of this world. It put Bei Jing to shame (sorry guys). Wow. I wish I had a pic to show you, but definitely grab a kebab – you won't regret it.
After the glow of BuHi foodie euphoria that resulted from our first, utterly delightful experience at Northern China, I was a little saddened to have a slight reduction in the quality of service and food the next time I came by, but I do think it was a simple misunderstanding. Only a third time will tell, and believe me, there will be many more visits in the future. 4 stars.
P.S. For some truly gorgeous shots of other dishes at Northern China, check out this post from The Cynical Cook.
Northern China Eatery
5141 Buford Highway NE
Doraville, GA 30340
emily
Nerd. Foodie. Gamer. Homecook. Perpetual planner. Gardener. Aspiring homesteader. Direct response graphic designer. I use too many damn commas.