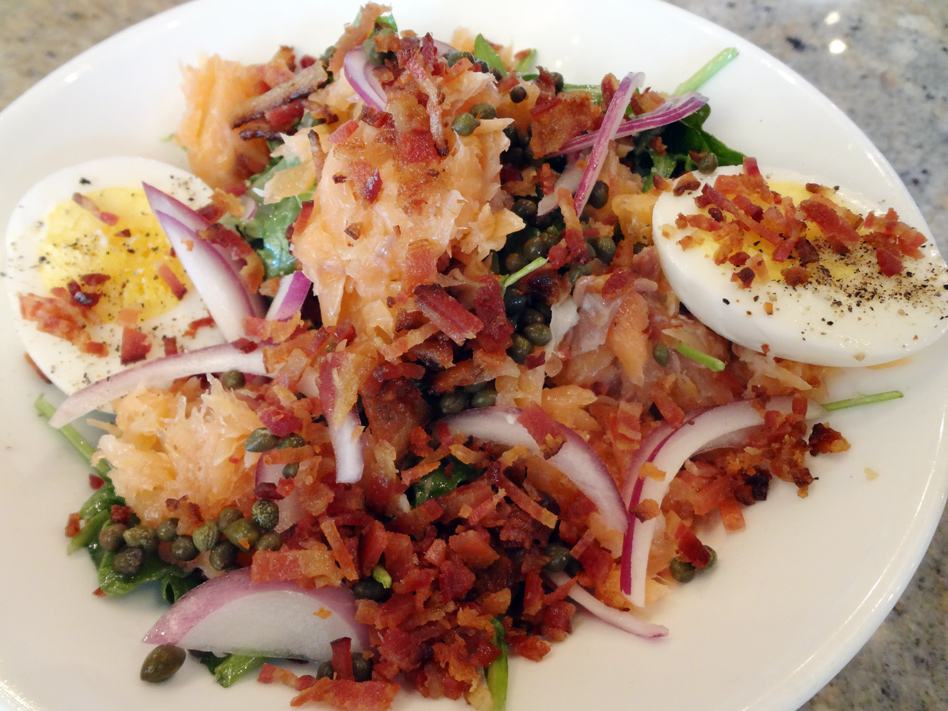 A few weeks back after spending some time co-working, Mary and I scooted up to Muss & Turner's for a lunch with some friends and former coworkers of hers. Founded and run by the same folks as Local Three Kitchen & Bar, Muss & Turner's is a deli-style restaurant first opened as a gourmet grocery in 2005, and reached its current form by May of 2013.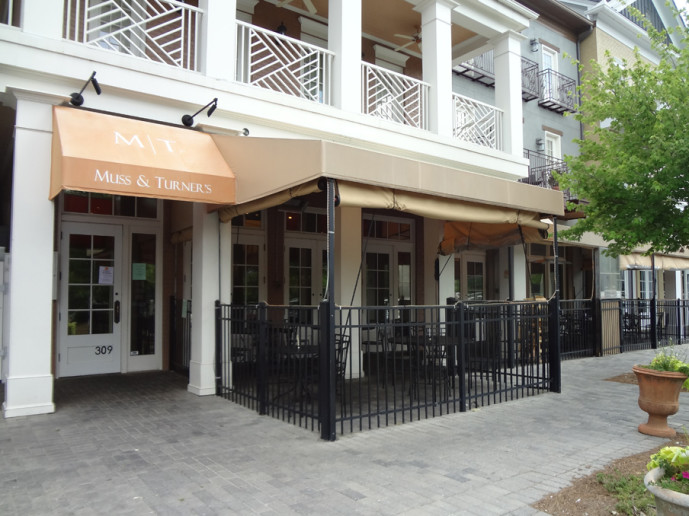 There is a large case with all sorts of food items hanging about – jams, pickles, cakes, charcuterie, cheeses, etc. It has a very deli feel, and if I wasn't out on a work lunch, I may have been swayed by some of the goodies I saw there!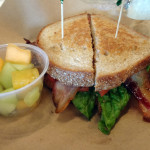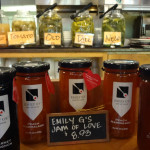 Right away, I had just a little trouble understanding the ordering/paying/eating process. There are menus by the door, so it seemed to me like this would be a typical, order/pay and then sit process. Instead, it turns out Muss & Turner's is an order, then pay, then sit restaurant.
The hostess is also the order-taker, and since I thought she was also the person I would pay, I tried to tell her about our Dinner & A Cause card, but instead I needed to cross the entrance area and tell the cashier, who took my card with no problem.
I felt a little silly initially, but I heard the poor hostess explain the process about a half a dozen times while I was in her area, so I know it's not just me. Perhaps some helpful signage could help her not have to repeat herself so often. With my misunderstanding ironed out and the bill paid, I found my friends and took a seat.
There was plenty of business while we were there, but it never became uncomfortably loud. Our food came out pretty dang fast, too.
I got the MOT salad without the bagel chips but with two slices of bacon. Yum. This was just like a giant, arugula-y version of a classic lox bagel, replete with the salmon, capers and red onion. Though I hadn't anticipated getting the bacon on the salad when I initially ordered the side of bacon, it meshed well with the rest of the salad and overall, I was very happy and satisfied.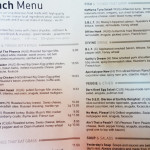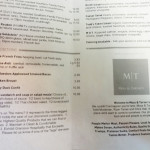 Due to not wanting a sandwich, and adding the bacon, my meal wound up being on the pricey side for lunch (of course the Dinner & A Cause card helped with that), but it was tasty. While, I did pick the most expensive salad by a couple bucks, the base cost of my salad is on par with most of the rest of the menu. Speaking of the menu, check out all the 3s in the prices, and the explanation in the photo on the right.
Overall, a great meal that arrived in a very timely manner. I can see why this is a regular lunch spot for Mary and her friends! I am very interested in coming back to A) Try the desserts and B) Visit Eleanor's, the speakeasy that is accessible from Muss & Turner's. 3 stars.
Muss & Turner's
1675 Cumberland Parkway SE
Smyrna GA 30080
emily
Nerd. Foodie. Gamer. Homecook. Perpetual planner. Gardener. Aspiring homesteader. Direct response graphic designer. I use too many damn commas.