After a lovely meal at So Kong Dong, it seemed only natural to proceed to one of the nearby bakeries for dessert. So we went to Mozart Bakery, which I had heard good things about.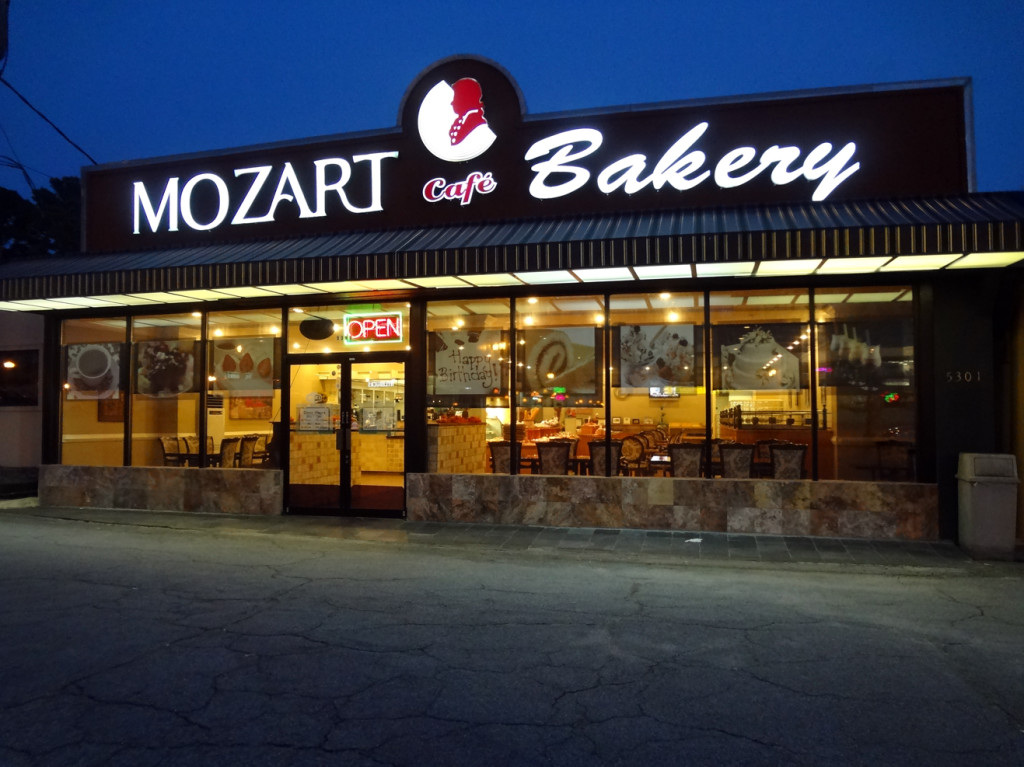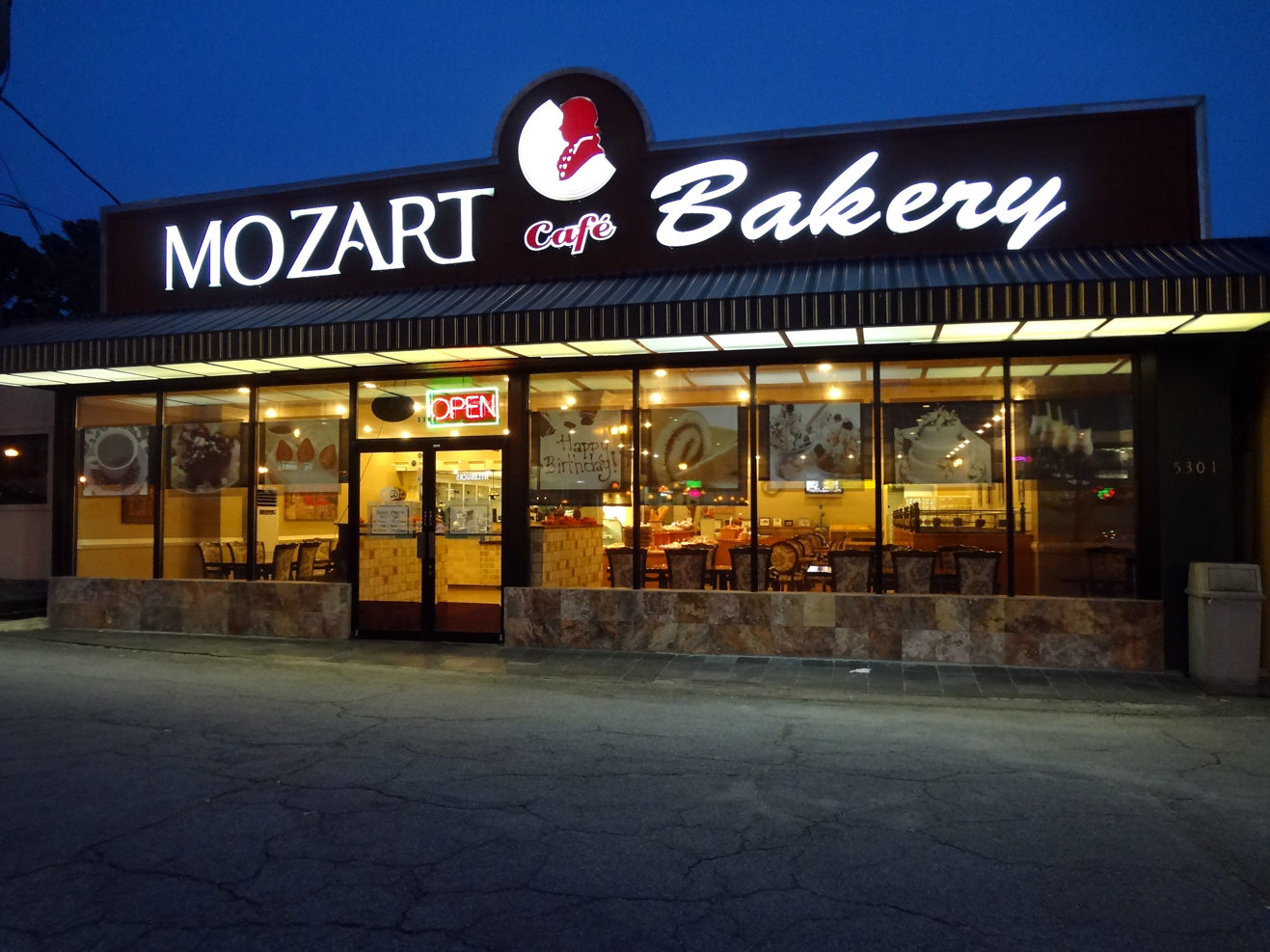 The interior was far larger and more open – and more european in styling – than I expected, being accustomed to different sorts of bakeries on Buford Highway lately.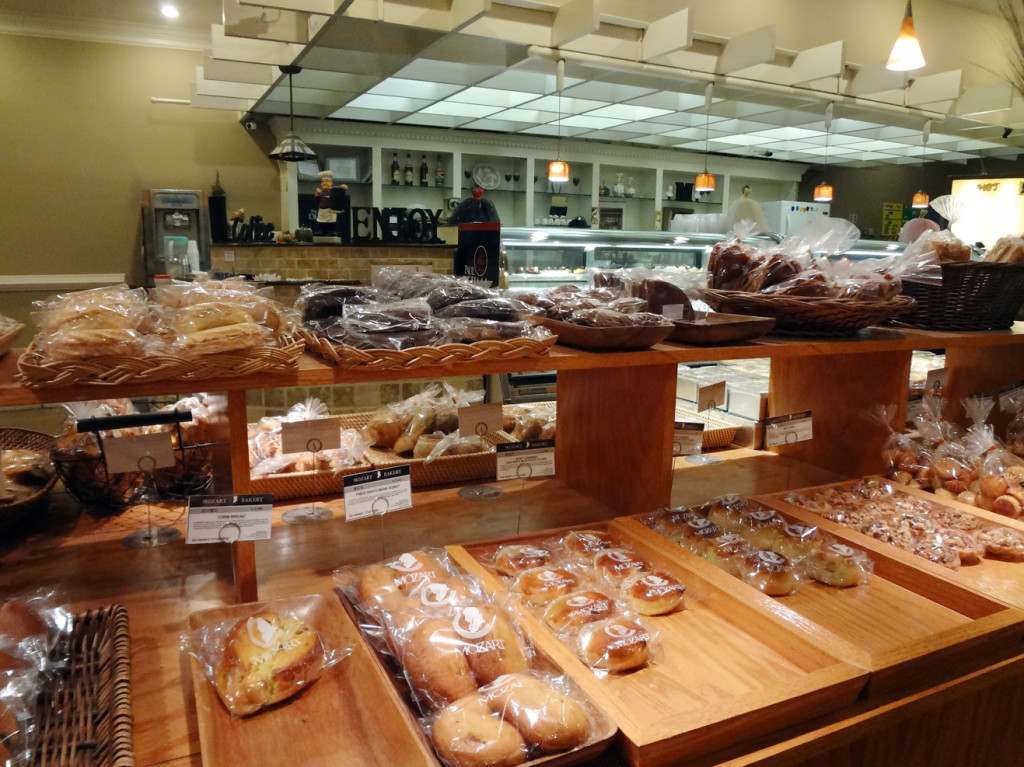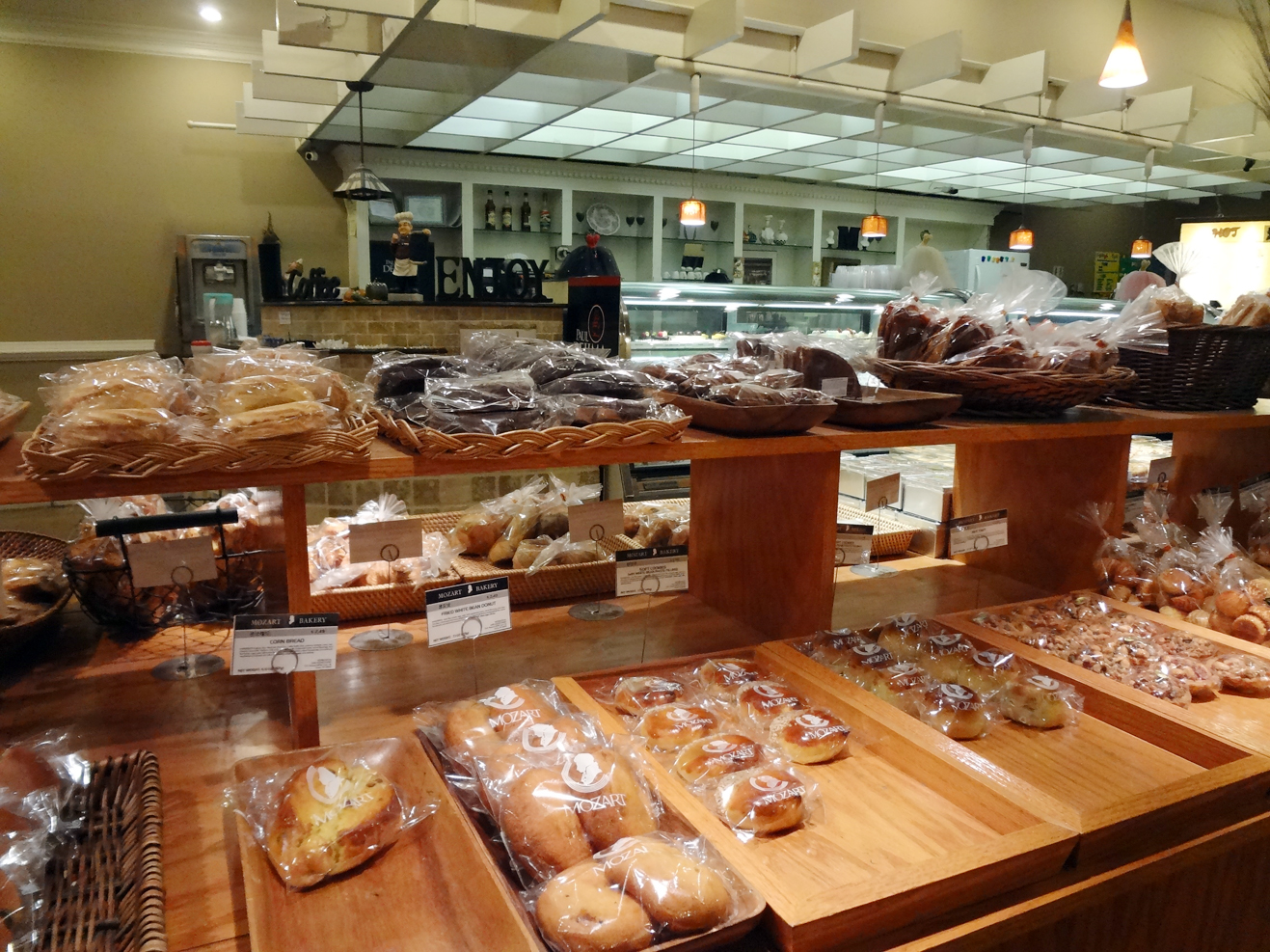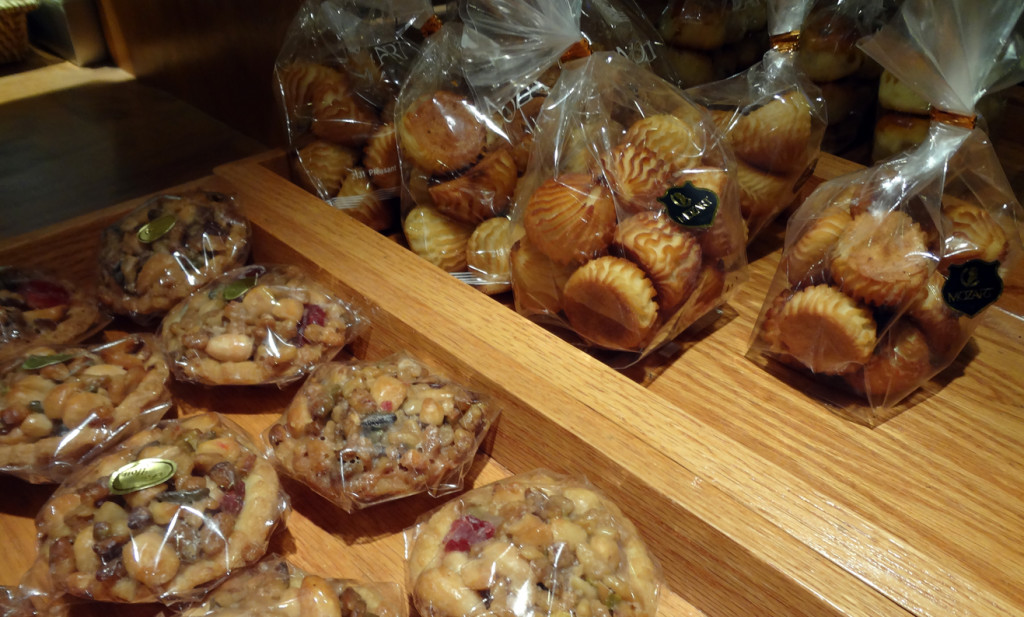 There were plenty of tasty-looking things both in cold-cases and room temperature baked goods to choose from. There is still plenty of asian influence to be had here, both in baked goods and the selection of bubble shakes.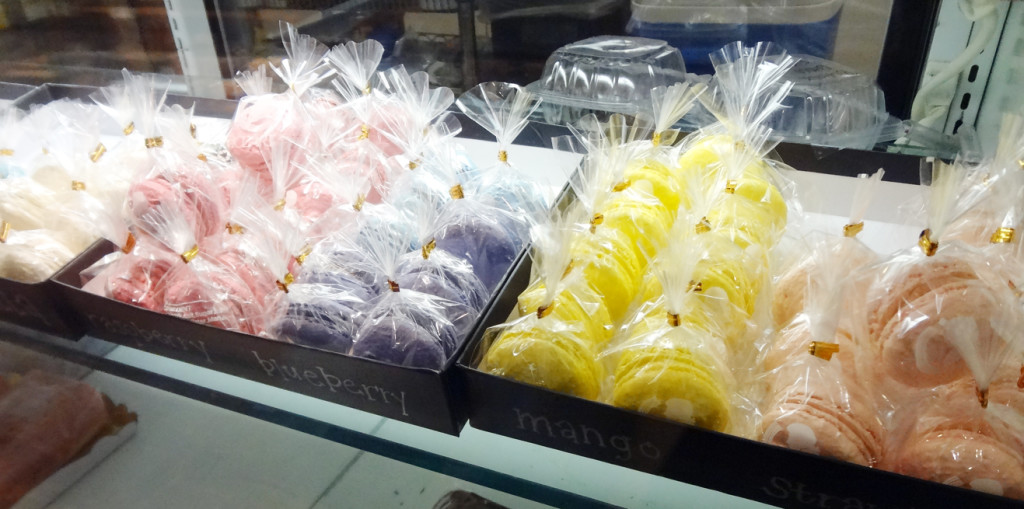 Wanting a little something right away, as well as something for later, Adam and I split a strawberry bubble shake and purchased a two-pack of mochi and a nut tart for later.
The boba shake didn't knock my socks off and while it tasted a bit artificial, it wasn't nearly as bad as the one I had at Ming's (seriously go there for the food, skip the shakes). I wouldn't order one again, though.
We both felt that the nut tart was very ho-hum, but enjoyed the mochi quite a bit. So did our cat, amusingly.
I suppose we hit Mozart Bakery during its off-hours, since it was deserted. Still, a surprisingly nice place even if some of the things we like to get at other BuHi joints weren't present. 3 stars.
Mozart Bakery
5301 Buford Highway NE
Doraville, GA 30340
emily
Nerd. Foodie. Gamer. Homecook. Perpetual planner. Gardener. Aspiring homesteader. Direct response graphic designer. I use too many damn commas.