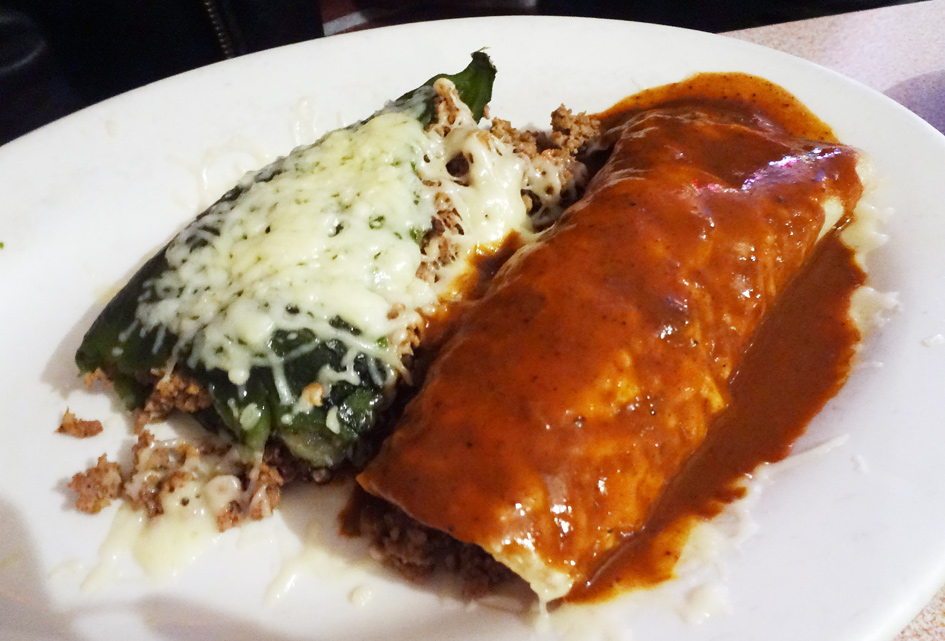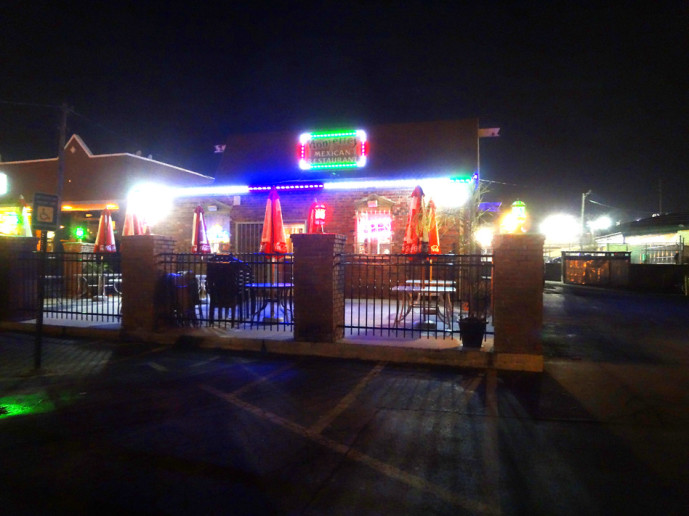 This week's Buford Highway expedition took Adam and I to Monterrey Mexican Restaurant, which I recently became acquainted with in a historical context through the recent Marie, Let's Eat! post about the Shrimp Boat(s). This day, we got some practical, tastebuds-on experience with this classic Buford Highway based chain. From the restaurant's website:
"Monterrey Mexican Restaurant was first opened in Doraville in the 70s. From there, Mr. Raul Leon continued opening restaurants creating what started as a family business into a chain.

Now with close to 80 restaurants serving Georgia, South Carolina, North Carolina, Virginia, Kentucky, and Tennessee, we continue to serve the same great food, and continue to better ourselves each day for our costumers."
While I am not 100% sure that this Monterrey is the original one, it is right in the heart of Doraville, so I'm guessing it's either original, or a new location for the original restaurant.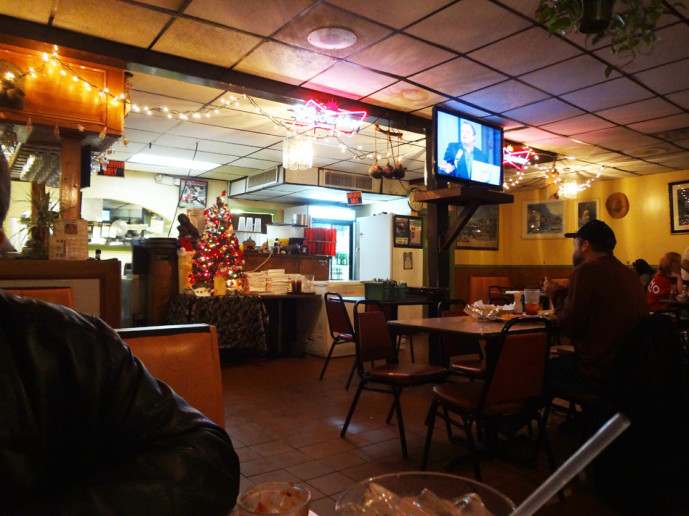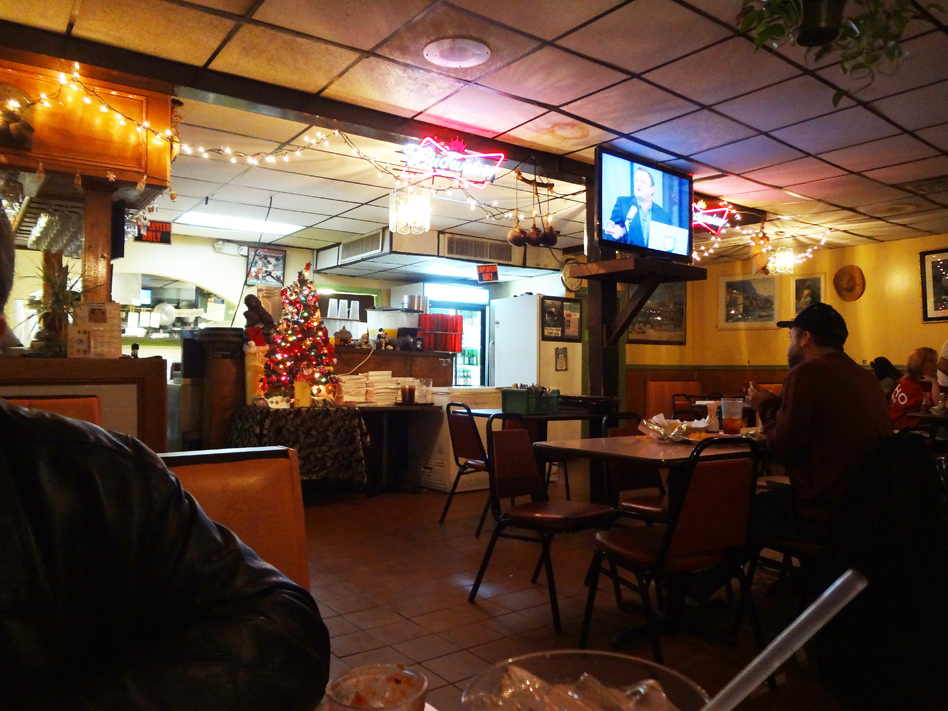 Adam and I have been having a bit of a stressful time lately, so we kicked things off with a half-pitcher of margaritas (~$8). I really appreciated the opportunity to get a half-pitcher, which was the perfect amount for us. While we sipped our margaritas, we chowed down on complimentary chips and salsa – not surprising. The fact that salsa was actually spicy was surprising, pleasantly surprising indeed.
After some deliberation, we went for a dinner combination and some weekend only items. The dinner combo #3, $6.95, has enchilada, one hard taco, and one chile relleno. The chile relleno was entirely meat-filled – which was very nice of Monterrey to do, I suppose – but I prefer bean and meat mixtures (though I think that is more of an american affectation, and not traditional). All three items were tasty and filling.
From the weekend menu, we ordered a birria (spicy mexican stew) taco, and a lengua (tongue) taco, $2.25 each. They were served in the fashion we've learned to be traditional: open-faced on two corn tortillas. They were both good, but kind of similar, strangely, to each other and other tacos we've had recently at Sinaloense Pollos Asados – those tacos that just a few days later we couldn't really identify the protein or spices well enough to ID them without going back to look again. Enjoyable, just also forgettable.
Our service and food were both pleasing but not extraordinary. I know Monterrey's, as it is commonly referred to, is a fairly beloved local chain. It reminded us a bit of El Amigo in Westside, in selection, price and quality. (El Amigo may have a slight edge in quantity, while Monterrey has the edge on being truer to the culture.) Adam and I have a nearly 10-year history with El Amigo and if looking for cheap, average mexican food and given the choice between Monterrey and El Amigo, we'd choose El Amigo, likely for the same reason a bunch of folks would choose Monterrey: personal preference and history with a particular locale.
Truly though, it's not a bad place to eat. We saw several people who were clearly regulars having a great time with the staff, and can see the charm of the place. Even though we'd choose our old friend El Amigo, that's nothing against Monterrey. 3.5 stars.
Monterrey
5406 Buford Hwy NE
Doraville, GA 30340
emily
Nerd. Foodie. Gamer. Homecook. Perpetual planner. Gardener. Aspiring homesteader. Direct response graphic designer. I use too many damn commas.