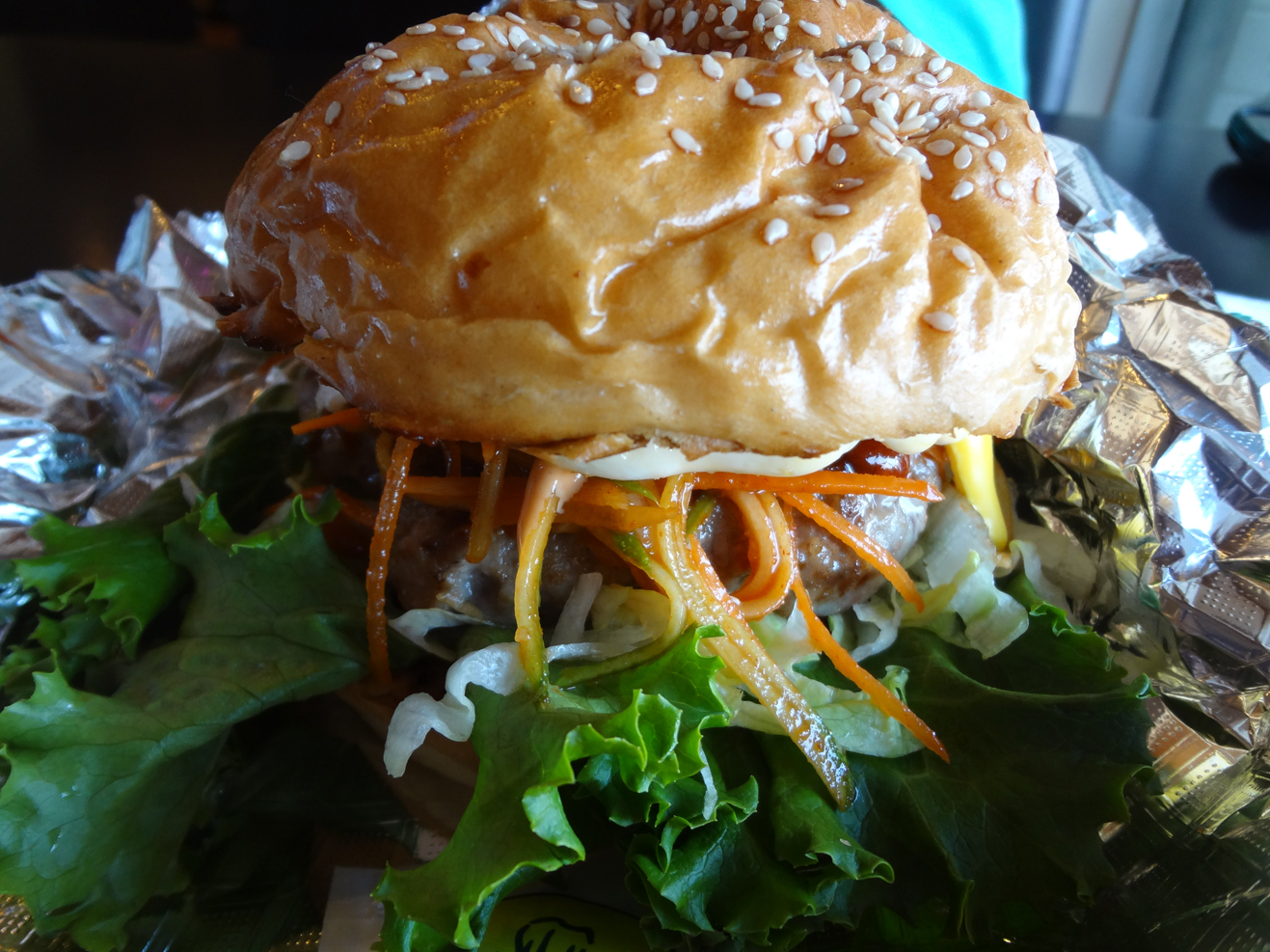 Closed… sadness…
For this week's Buford Highway restaurant review, Ashley, Stephen, Adam and I went to Milano's Bakery and Cafe. Ashley is a regular here, and the owner recognized her right away.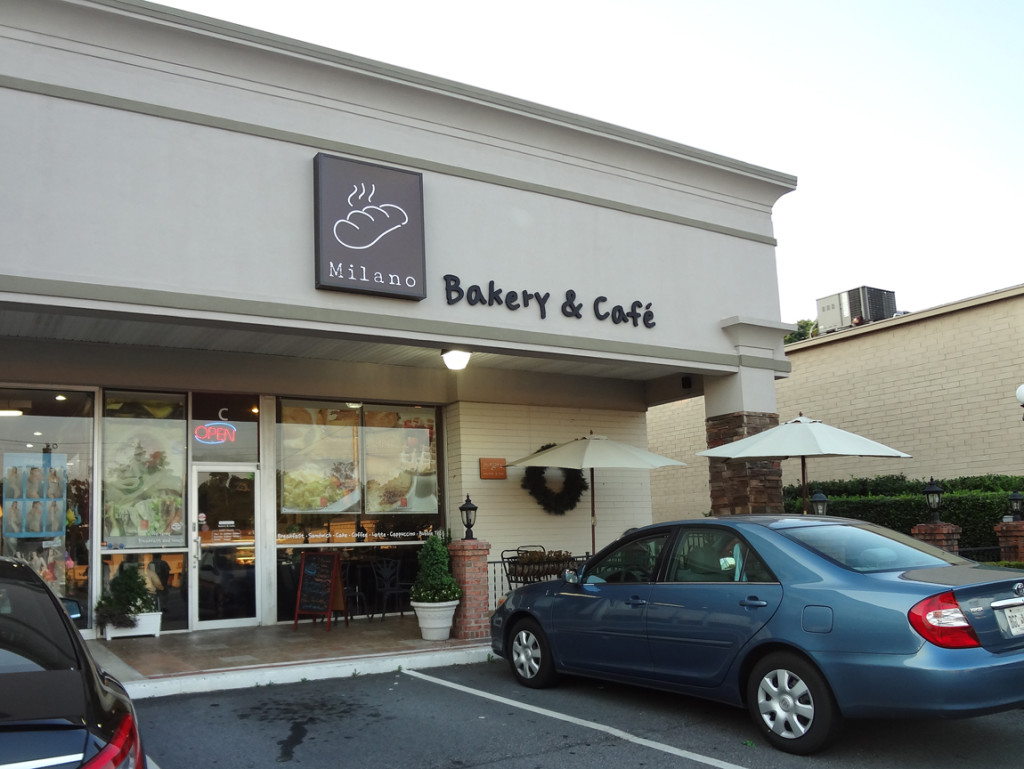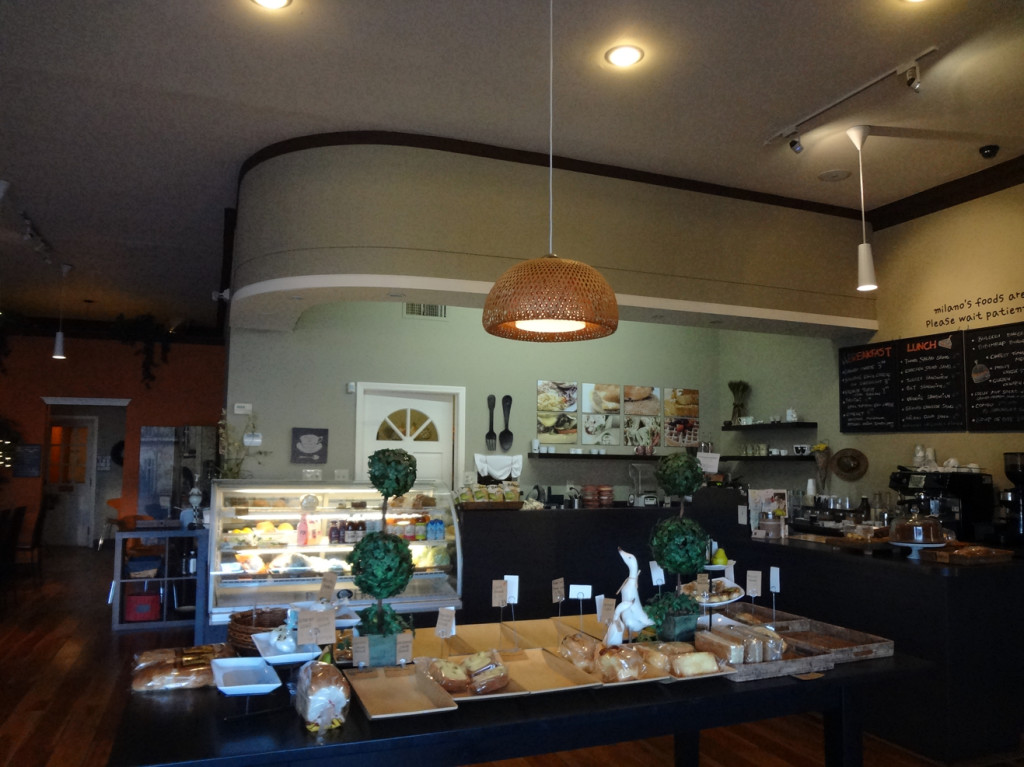 The inside is nice and welcoming… not too fancy or too casual, too open or too cluttered. We've seen all kinds on this mission of ours, and Milano was on the upper end of middle-of-the-road in the nicest way possible.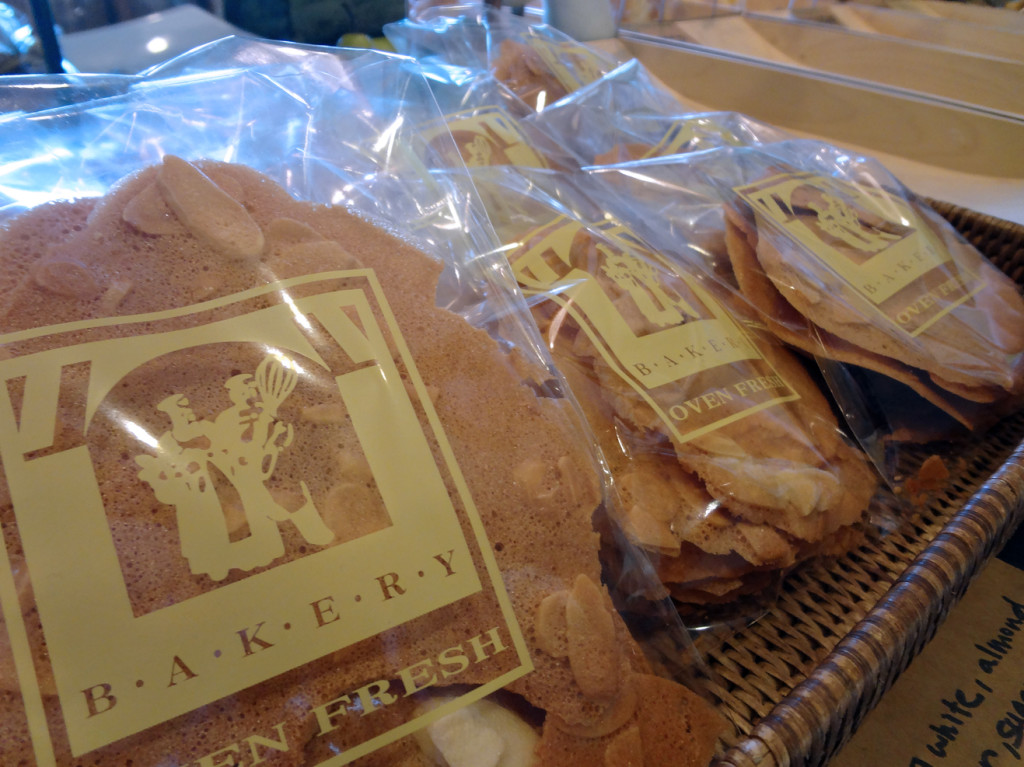 We eyeballed all the wondrous-looking baked goods on display, tried the rum cake samples on display, and ordered our food.
We got a peach boba shake, a bibimbap sandwich and a bulgogi sandwich. Yes, you read that correctly, iconic korean dishes in sandwich form. Recall, if you will, the bulgogi and bibimbap from So Kong Dong, and imagine those dishes as sandwiches. I had heard wind of this fusion awesome-ness on Urbanspoon and knew exactly what I wanted before we walked in – not my typical M.O.
I really enjoyed both sandwiches! At the time I favored the bulgogi more, but in hindsight, the bibimbap really was a neat and special sandwich, too. It was definitely more exotic and exciting to eat. I think they were both around $8.00, which was a pretty good deal for what you get. (For the record, Adam is convince it was more like $7, either way…)
Ashley also had a bulgogi but unfortunately, she does not care for mustard at all, so she did not enjoy it much. As I said earlier, though, she is a regular here. Here are her thoughts on Milano Bakery and Cafe:
"I very much enjoy going there to get some coffee or a small pastry. It's quick and quiet, so on the days I don't want such a boisterous environment as Sweet Hut and I don't desire to be stared at as a strange white girl in other random little shops, I think Milano is perfect.

I've been there often enough that I can talk easily with the owner, who is quite pleasant and practically always there. I think the prices are average, the sandwiches that are korean fusion are interesting and tasty, the coffee and slushes are tasty, though not among my favorite when it comes to bubble tea. The selection is light, but then again, it's a cafe. I've had a rather enjoyable breakfast and lunch there, and I'll continue to stop in every so often. I guess that earns Milano 4 stars in the category of bakery."
Stephen's thoughts: "Everything I've tried is very tasty. The proportions seem a little small compared to other restaurants, but it's always enough to fill me up, just not enough to provide leftovers. Considering that, the prices seem a little high. The coffee drinks are pretty good, but not amazing. Some of the pastries, however, are fantastic, and the pastries are definitely reasonably priced. The atmosphere is very friendly, and so is the owner. It's a pleasure to eat there."
Nicer than many of the family-run bakeries, Milano has a limited but interesting selection of baked goods, drinks and hot items. The owner was incredibly nice and gave us small pieces of rum cake after our meal for a little dessert (even after we'd sampled it previously).
Adam and I think that Milano is definitely a cut above most of the other bakeries we've gone to, but if Sweet Hut is 4 stars, then Mozart Bakery definitely deserves 3 stars, and Milano Bakery and Cafe sits at a very well-deserved 3.5 stars (3.75 even if we did quarter stars – but we don't).
Milano Bakery and Cafe
5268 Buford Highway, Suite C
Doraville, GA 30340
emily
Nerd. Foodie. Gamer. Homecook. Perpetual planner. Gardener. Aspiring homesteader. Direct response graphic designer. I use too many damn commas.