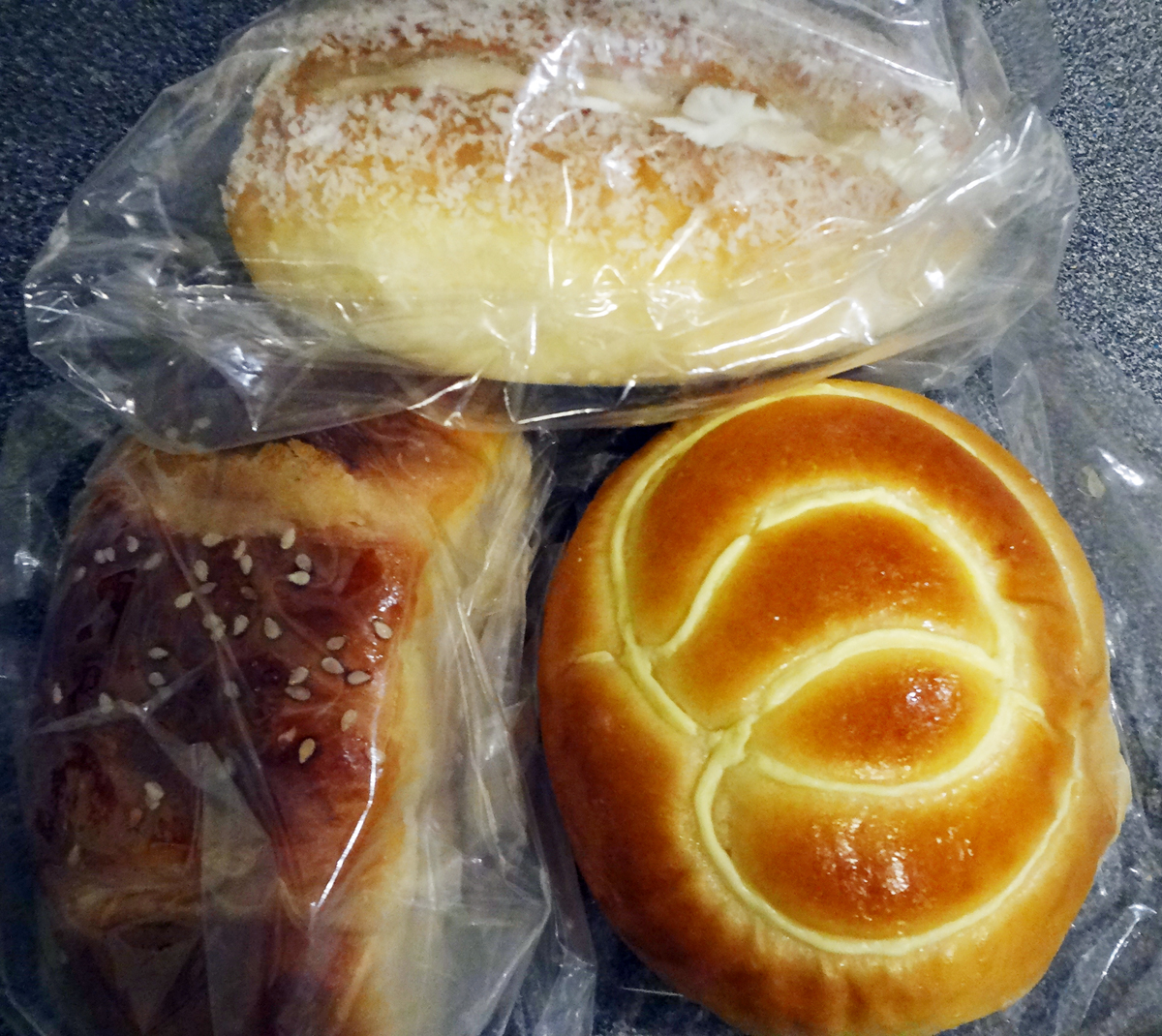 The Master Bakery is a small bakery in a strip shopping center across and slightly more north of Sweet Hut on Buford Highway.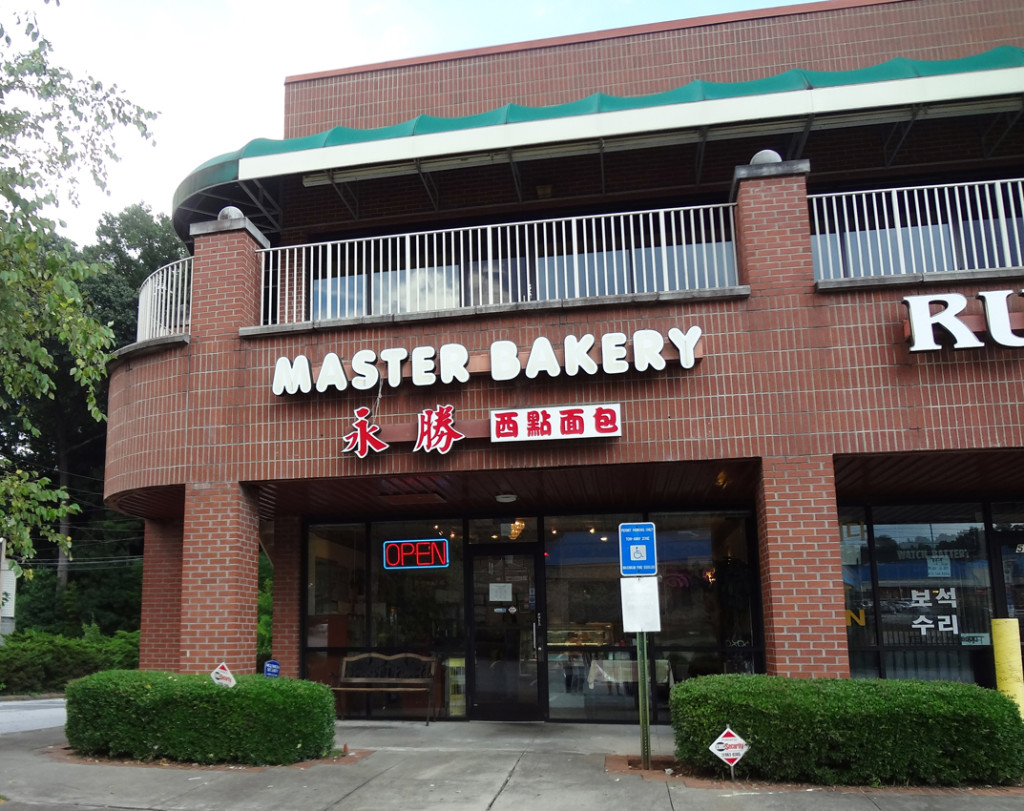 This is a well-kept but small asian bakery offering a similar but much smaller selection of baked goods, as well as some fresh vegetables. I came with an entourage: my husband, Ashley, Stephen and Mary.
We got a variety of things, including several custard buns, coconut bread, cream buns, and a red bean and pineapple bun. Everything was slightly cheaper than at Sweet Hut, maybe 20-75 cents cheaper on average.
Everyone seemed content enough with their purchases, but not thrilled. Ashley and Stephen said the red bean and pineapple bun tasted old. I tried the custard bun, coconut bread, and a cream bun – what Sweet Hut calls a caterpillar bun.
There wasn't really anywhere to stay and eat; there were a couple of chairs and a table, and more chairs taken up with groceries and other items for sale. It would have been uncomfortable for us to stay, so we booked it outta there to devour our goods at home.
You know how sometimes you just get a narrative in your mind about something – out of nowhere – and you just feel like your back story must be true? Maybe you don't, but that happens to me sometimes. I feel like Master Bakery has been here longer than the Sweet Hut, and that it stays in business because it has a smaller but loyal following of folks who don't appreciate the loudness, crowds, and rambunctious youths at Sweet Hut.
If that happens to be the case, then that's fine and well, but I for one will stick to Sweet Hut. The prices are basically the same, the selection is much larger, and there is nice (and ample) seating available, with wi-fi. I wish Master Bakery the very best of luck, now and in the future. But they're really not doing much to stand out in the market, or expand their client base by inspiring loyalty in new customers. 2.5 stars.
Master Bakery
5145 Buford Highway NE
Doraville, GA 30340
emily
Nerd. Foodie. Gamer. Homecook. Perpetual planner. Gardener. Aspiring homesteader. Direct response graphic designer. I use too many damn commas.