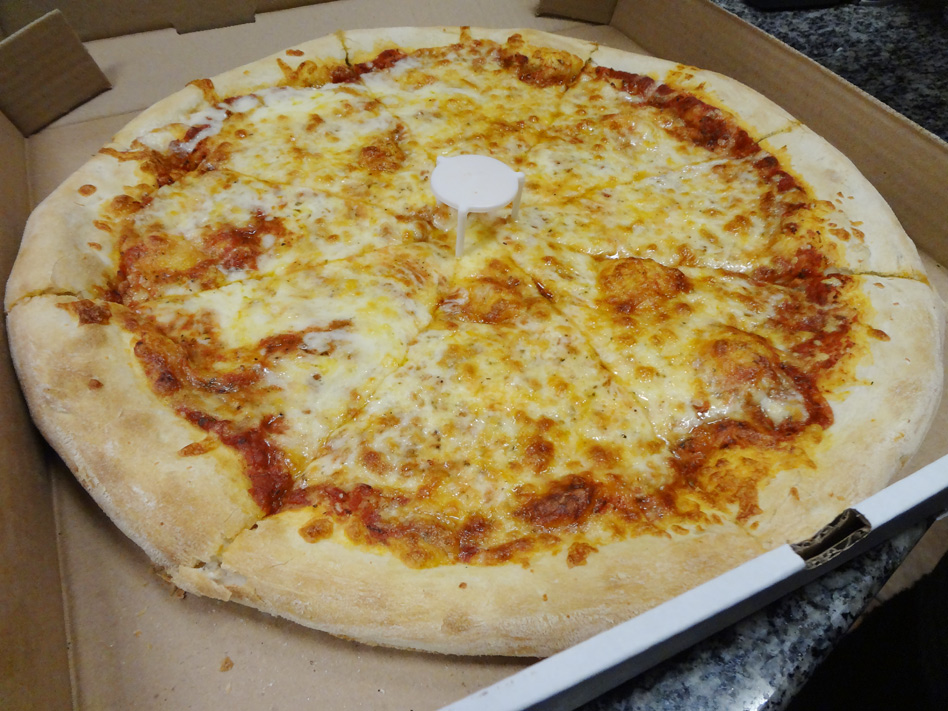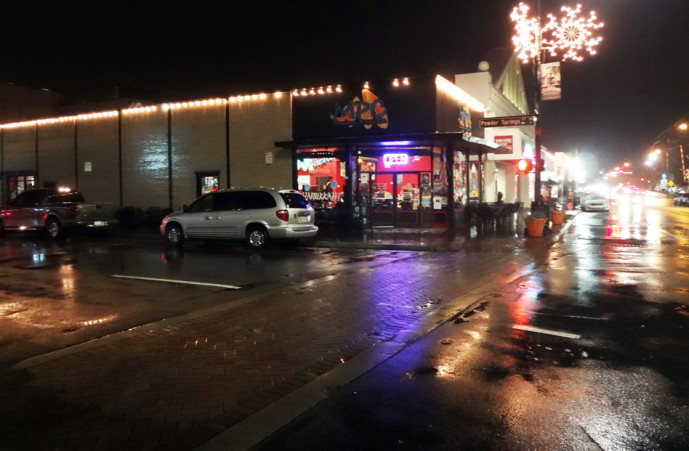 While visiting my Cobb County-dwelling parents recently, we ducked over to the Marietta Square in the cold and the rain to grab a large cheese pizza from a favorite of my parents, Marietta Pizza Company.
Marietta Pizza Company has two locations and this, the first location, is prominently located on a corner of the Square. There is a decently large seating area, but on this day we were looking to take out our pizza.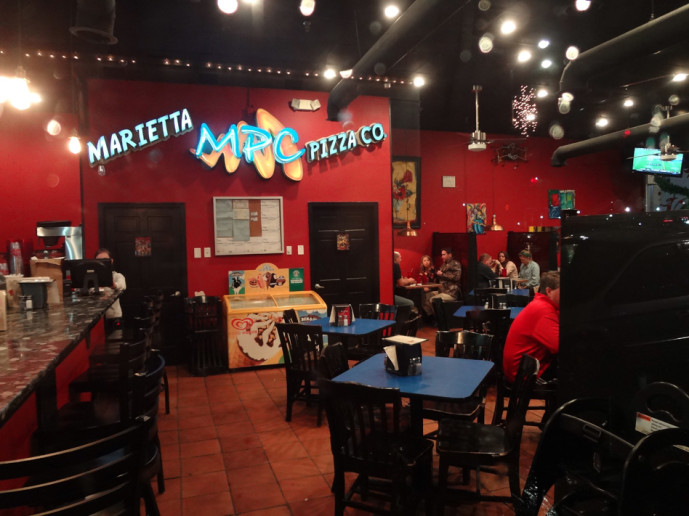 There's actually a separate entrance and counter for takeout pizza, located around the corner from the main restaurant. We called in advance to order the large cheese pizza ($12.75) that we planned to chow down on, and showed up just a little bit early to ensure that we got it nice and piping hot.
Marietta Pizza Company, much like Johnny's or the like, does more than just pizza of course. They have appetizers, salads, subs, calzones and stromboli, too. But our needs on this day in the wake of a busy and well-fed holiday season were quite simple and we stuck to our single pizza.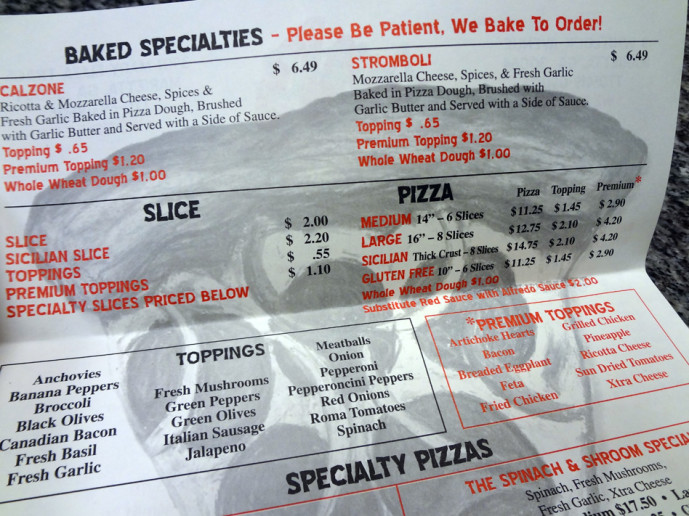 Sure enough the pizza came right out and after snapping a quick photograph, we whisked it away to be consumed back at the house while playing board games. 🙂
The pizza was good and I can see why this is a favorite of my transplanted yankee parents. The folks at MPC are generous with the quantity of their cheese and other toppings. The staff is young and alternative-rocker hip, which is fun.
My parents are definitely not fans of the Sicilian pizza, which my dad describes as "an inch and a half of bread" and even though he loves bread and Sicilian pizza it's just too bread-y.
My parents do say that think that when they order the pizza by the slice that the slices are bigger, thinner, and slightly less cheesy. They only order cheese pizzas because, "If the pizza is done right it doesn't need any other toppings. Only if it's not good do you need to load it up."
They give the restaurant 3.5 stars – 4 stars for the regular pizza and 2 stars for the Sicilian. "It's not New York, but it's decent." 3.5 stars sounds about right to me.
Marietta Pizza Company
Marietta Square
3 Whitlock Ave SW
Marietta, GA 30060
emily
Nerd. Foodie. Gamer. Homecook. Perpetual planner. Gardener. Aspiring homesteader. Direct response graphic designer. I use too many damn commas.