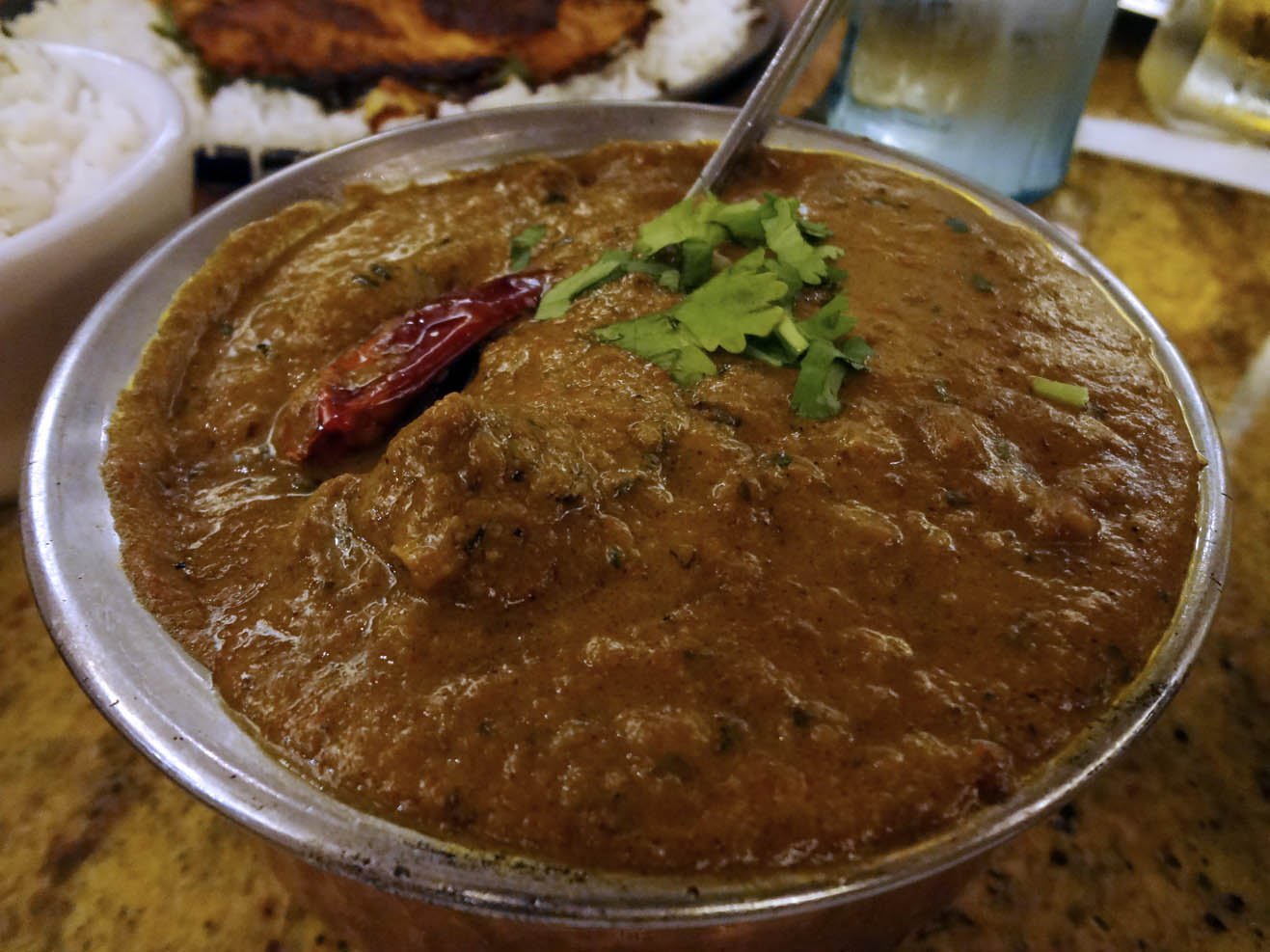 A couple of weeks back Adam and I had the pleasure of dining at Madras Chettinaad in Alpharetta with our dear friends Susan and Richard. Susan and Richard had eaten at Madras several times previously and wanted to share the place with us.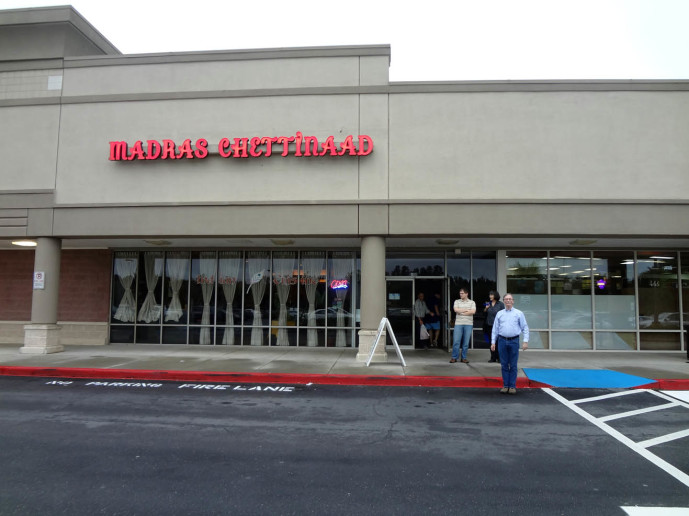 We made the trek up to Alpharetta with relative ease, located the restaurant in the strip shopping center, and got settled in. The inside is large, spacious and tastefully understated.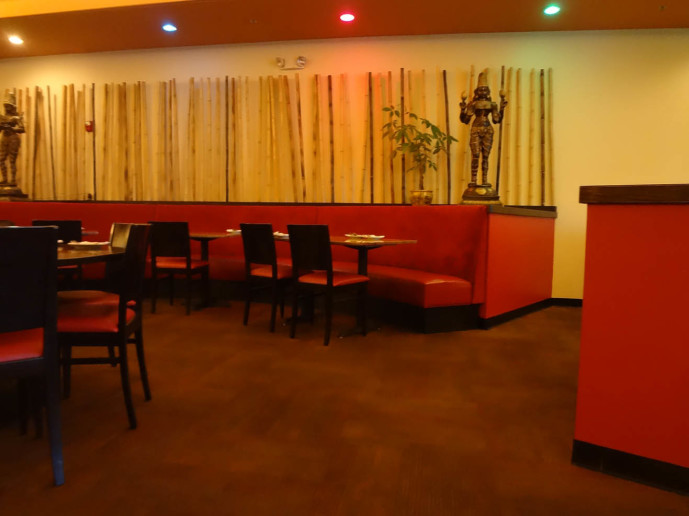 We were brought out some papadum (or papadam) with dipping sauces, and Richard, Adam and I got things started with a large Kingfisher beer each.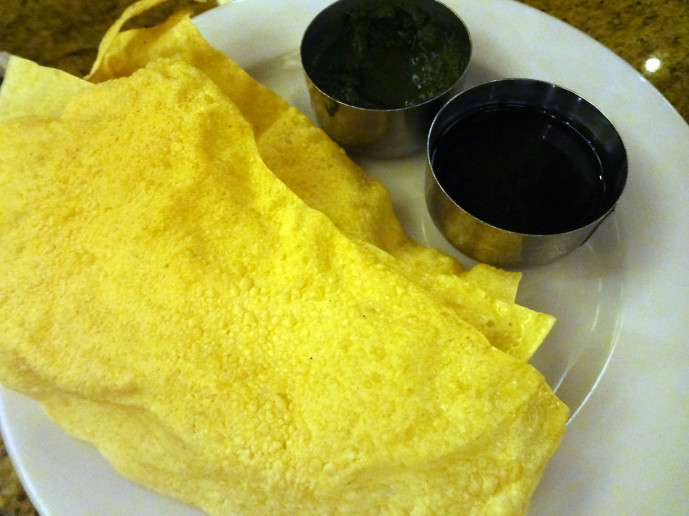 For appetizers, we ordered a chat samosa (or chaat samosa) to split, and spinach and onion pakoras. The chaat samosa was good, but I think we also felt like there were so many flavors of chutneys and yogurt that the samosa itself was overshadowed and hard to taste. That being said, the flavors were interesting and went together well. It was a very interesting dish.
The pakoras were quite tasty, but Chai Pani's kale pakoras have stolen my heart.
For dinner we went family-style, ordering four entrees to split: lamb chettinaad, kadai paneer tikka masala, chole bhatura, and madras masala grilled fish.
Everything was tasty, but the two standouts in my opinion were the madras masala grilled fish and the chole bhatura. I can't say that I'd ever seen a fish dish in an indian restaurant before coming to Madras Chettinaad, and there were a couple to choose from. The fish was absolutely to die for. It was cooked perfectly; blackened on the outside and succulent on the inside, and coated in delicious spices – imagine a more exotic and complicated chili and lime kind of thing. Simply amazing. A 5-star dish.
The chole bhatura was a unique and fun item: two large, hollow pillows of bread served with a delectable garbanzo bean masala curry. Very good.
Susan and Richard were nice enough to send their thoughts on Madras Chettinaad to me to share here with you.
Richard: "I have eaten there twice and I would give it a four. Some dishes are better than others and that difference is a little wide in my opinion. Some of the dishes are fives and others, threes. All that equals 4 stars."
Susan: "I concur with Richard on the 4. My favorite dish was the fish."
While Madras is certainly farther away from us now than when it used to be on Lawrenceville Highway, it was worth the trek. It was truly a fine outing of the indian variety. There is a large, varied menu and decent beverage selection, all at reasonable prices. 4 stars.
Madras Chettinaad
4305 State Bridge Road, #108
Alpharetta, GA 30022
emily
Nerd. Foodie. Gamer. Homecook. Perpetual planner. Gardener. Aspiring homesteader. Direct response graphic designer. I use too many damn commas.