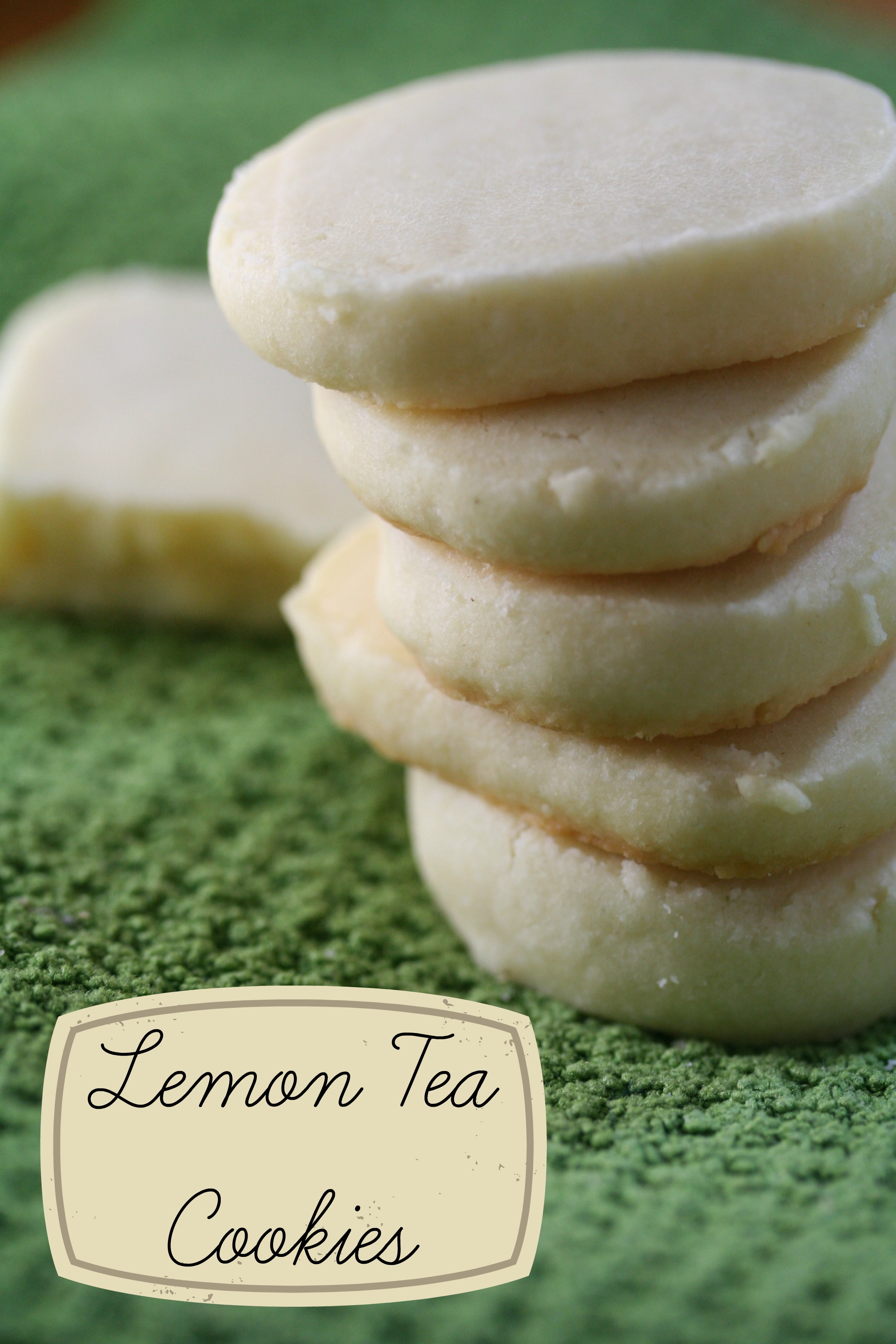 Hellooooo my darlings!  It's been awhile, but you know what?  IT'S MY BLOG I CAN DO WHAT I WANT!
…but no really I'm sorry it's been so long.  So many things going on!  But here.  Here's an apology for my absence:
These aren't particularly pretty to look at, but these things are good – especially considering there's no chocolate in them.
My future sister-in-law's brides maids threw her a Wedding Shower this last weekend!  Unfortunately due to time limits and crazy-expensive plane tickets (the shower was in Virginia), I was unable to attend.  However, while I wasn't able to make the party, I was able to bake-up some cookies commemorating the occasion!
The theme to the party was "tea", since Stevie (aforementioned future sister-in-law) is a particular tea-fiend; the bridesmaid hosting the party requested that we each bring some of our favorite tea to share.  Since anyone who knows me also knows I'm a coffee lady, I volunteered to bake and mail cookies instead.  Hence, lemon tea cookies!
I've never made cookies like these before, both in terms of flavor and cookie style.  Typically I steer away from any type of cookie that doesn't let me drop the dough onto the pan before baking.  But the recipe for these is so straight forward (and since Stevie is a special lady) I went ahead and gave them a try.  Talk about being delightfully surprised!
Above you can see the 3 "extra" steps these cookies require: rolling into a log, wrapping before refrigeration, and then slicing before baking.  These cookies were a snap to assemble, cut, and bake.  The recipe recommended keeping the dough in the fridge and just slicing off a few cookies to bake at will – not a bad idea if you found them particularly pleasing!
The cookies are very light, and surprisingly addictive – even the dough (not that I can personally attest to that >.>)!  They're both lemony and buttery at the same time…which turns out is a fabulous combination.  In the future I think I"ll definitely use fresh lemons and the suggested zest, but in a pinch, the lemon juice you have in your fridge will do just fine.
I"m looking forward to trying some more light cookies like this.  Anybody have some suggested recipes?
Lemon Tea Cookies
Adapted from My Madison Bistro.
Makes ~30 cookies
Ingredients:
1 1/4 cup flour
1/2 cup cornstarch
1/3 cup confectioner's sugar (additional for dusting, if you desire)

3/4 cup unsalted butter, room temperature

1 tbsp lemon juice
Instructions:
Cream together the butter and lemon until fluffy.

Sift together dry ingredients in a separate bowl.
Mix dry ingredients into the butter/lemon mixture in 3 batches.
Roll the dough into a long ~12″ long.
Preheat the oven to 350F.
Wrap the log into plastic wrap and refrigerate for 2 hours.
Remove from the fridge, unwrap, and slice into 1/2″ rounds.
Bake for 10-12 minutes.
Optional: dust with more confectioner's sugar.
CONSUME!
Mary Gezo
Formerly of both n00bcakes and !Blog, the two magically become one on Spatialdrift; expect some lazy baking and serious nerditude. Also, I love semicolons.