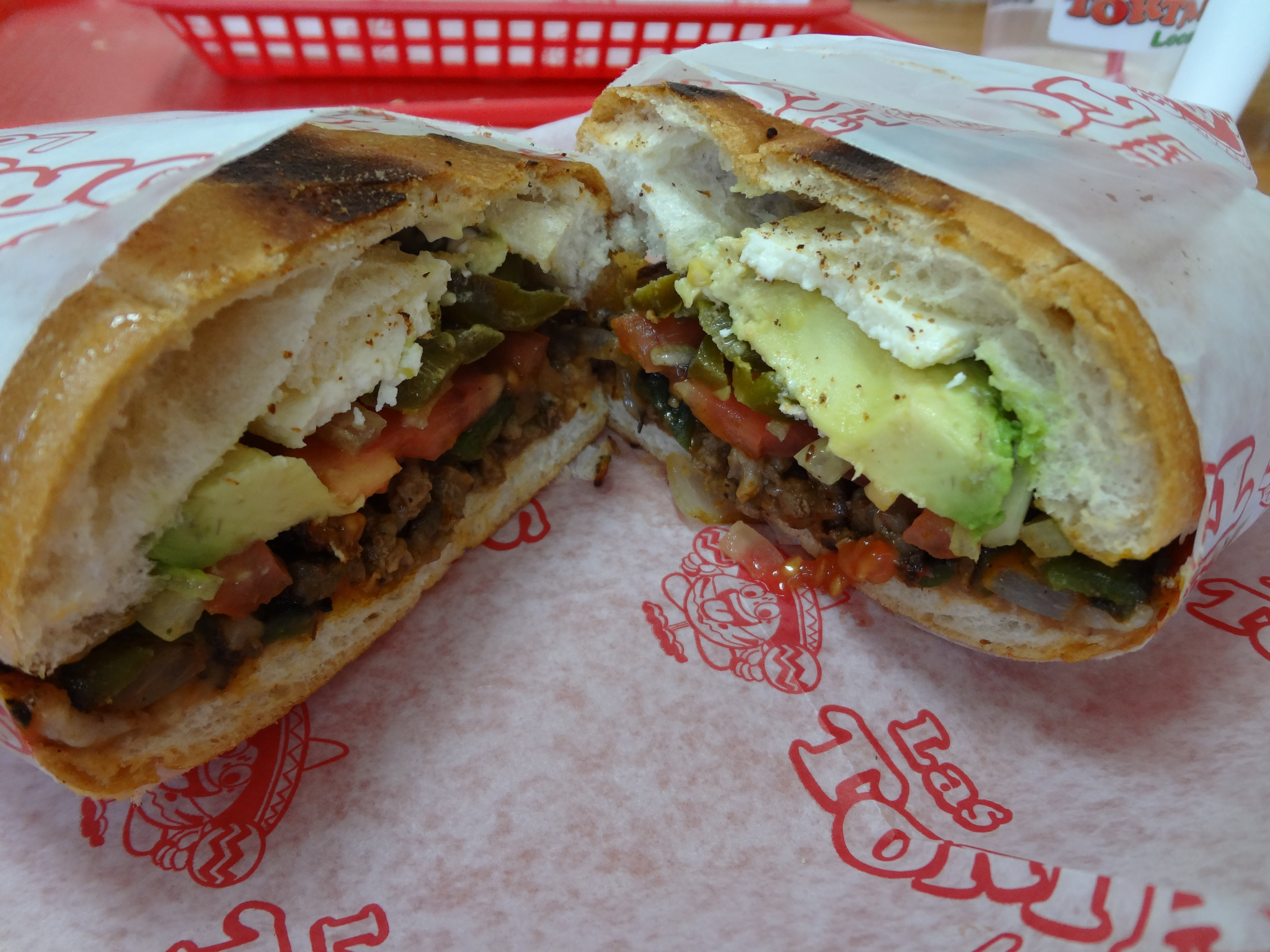 Las Tortas Locas is a mexican sandwich joint located in an adjacent but not easily spotted section of shops abutting Orient Center. It has a large selection of tortas as well as some tacos, burritos and the like.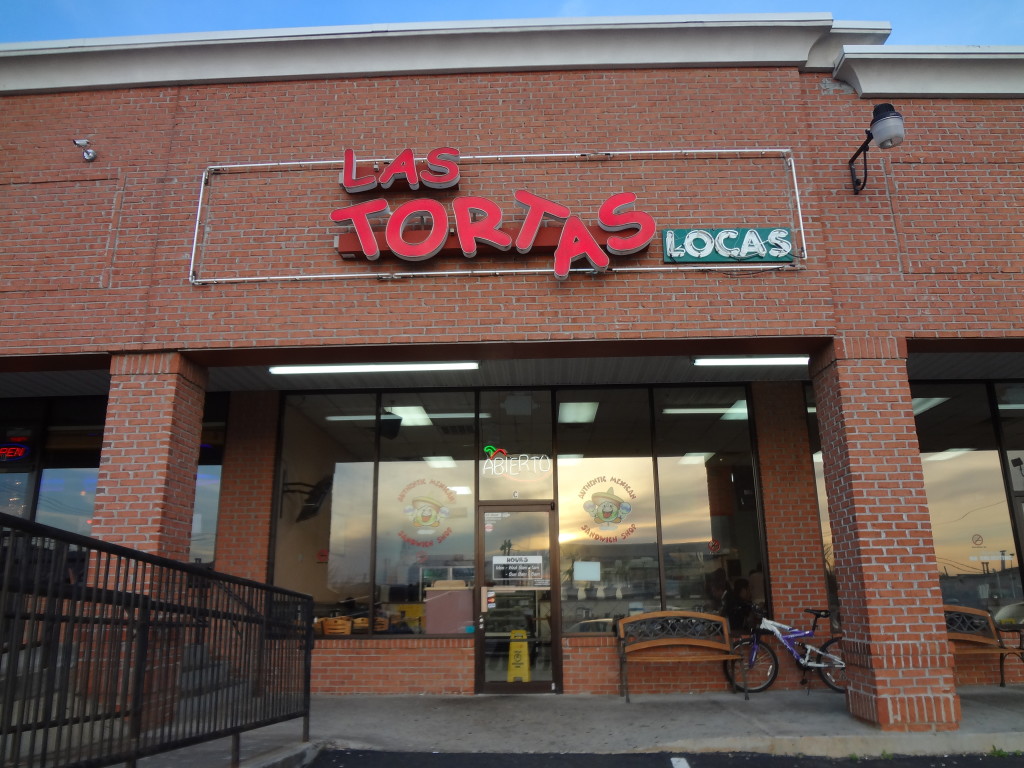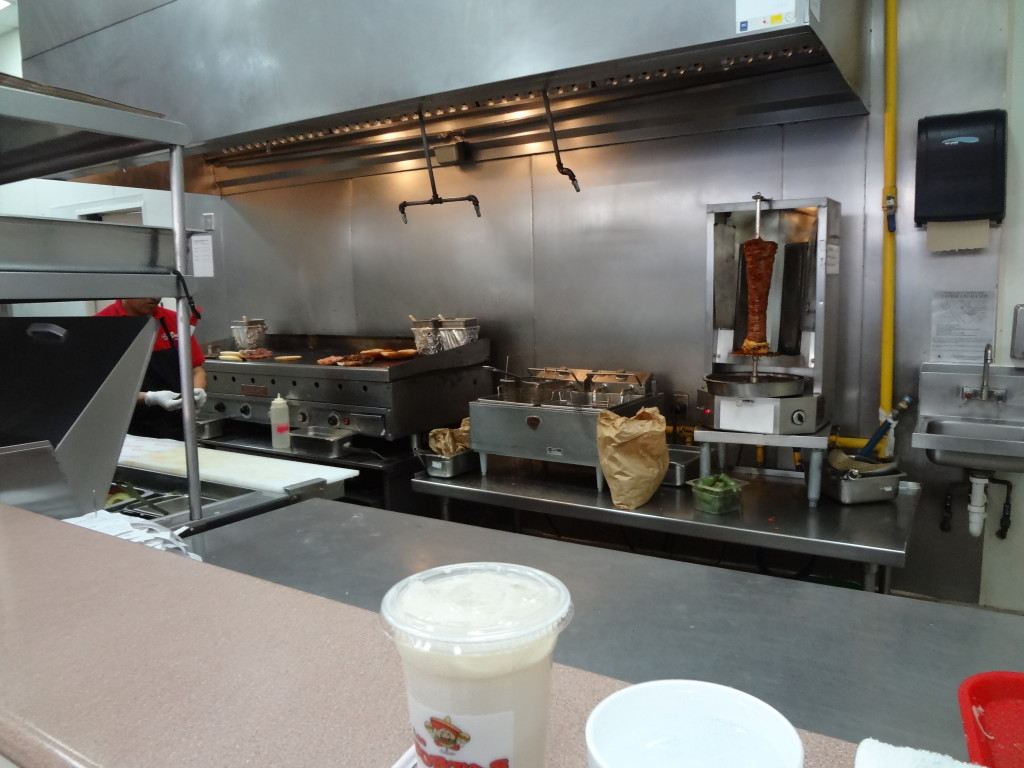 You order before you sit at one of the pretty run-of-the-mill tables, and your food is cooked to order on an open grill while you watch (or inhale your horchata, in my case).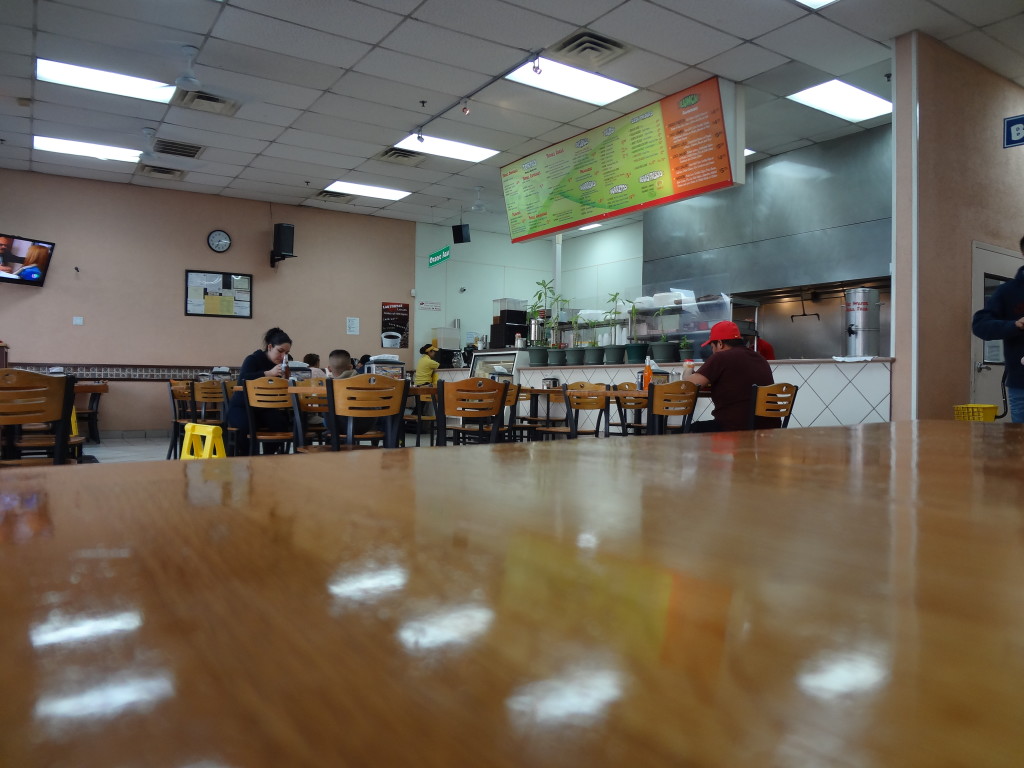 The hubs and I ordered two tortas, the mexicana and the campesino ($5.99 each), and the previously mentioned horchata ($1.75). The mexicana is a ham, carne asada, and white cheese sandwich. The campesina had chorizo, carne asada, and peppers. The tortas were quite tasty, especially the campesino, which apparently includes avocados – a lovely surprise.
The horchata was one of the more enjoyable ones I have had on BuHi.
We also availed ourselves of salsa bar replete with pasta salad and veggie sides.
On the whole, the food was good but not amazing. The tortas were slightly more expensive than the ones at Taquiera Los Rayos, and not as good. But the salsa bar was a nice touch, and the prices are still good overall. 3.5 stars.
Las Tortas Locas
2493 Chamblee Tucker Rd.
Chamblee, GA 30341
emily
Nerd. Foodie. Gamer. Homecook. Perpetual planner. Gardener. Aspiring homesteader. Direct response graphic designer. I use too many damn commas.