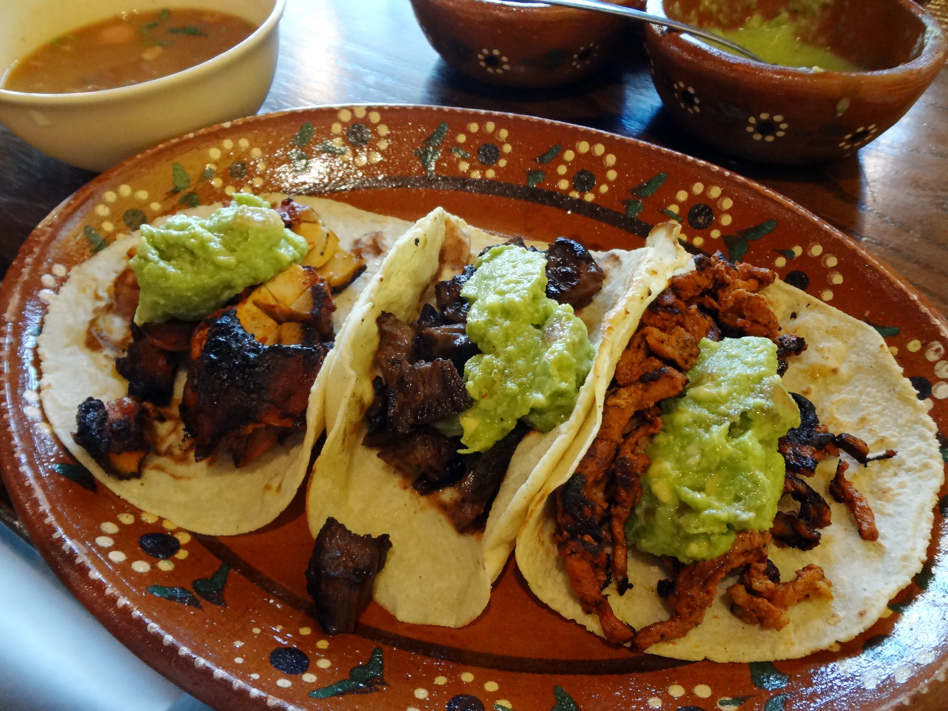 Still on a quest to fill in some of the newer restaurants on Buford Highway before venturing north of I-285, Adam and I recently checked out La Costilla Grill, back down by Havana Restaurant and Mariscos La Riviera Nayarit at the intersection of BuHi and Clairmont Road.
La Costilla Grill had a Scoutmob recently, and that's how I heard about them – and what I heard wasn't promising. I don't let a little bad feedback worry me though, so Adam and I went anyway on a Saturday afternoon.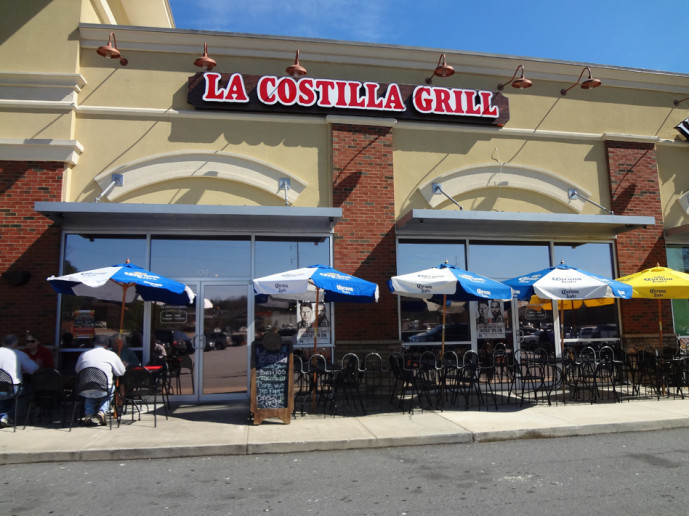 Right away, I noticed the menu items were a little more than I expected, but also that unlike many places that use "grill" in their name, La Costilla takes the use of this word seriously. Instead of tacos, burritos, fajitas, or what-have-you, most of the menu featured grilled items like steak.
Not really being in the mood for that, I decided that La Costilla would be the place where I finally order menudo, a traditional tripe soup. Adam settled on the rib eye sandwich, because it sounded so intriguing.
Whether fortunately or unfortunately, I was told menudo was served on Sundays only, despite the fact that the menu states Saturdays and Sundays. Oh well. Instead, I ordered the three taco lunch special, in one of each meat – chicken, beef, chorizo.
Now, I know for certain that I don't speak spanish incredibly well, but I am fairly certain I said in word menudo fairly well, but the waitress could not understand what I was saying until after several repetitions. She let us know it was her first day, though I am to sure how that had anything to do with it. But no biggie, at first.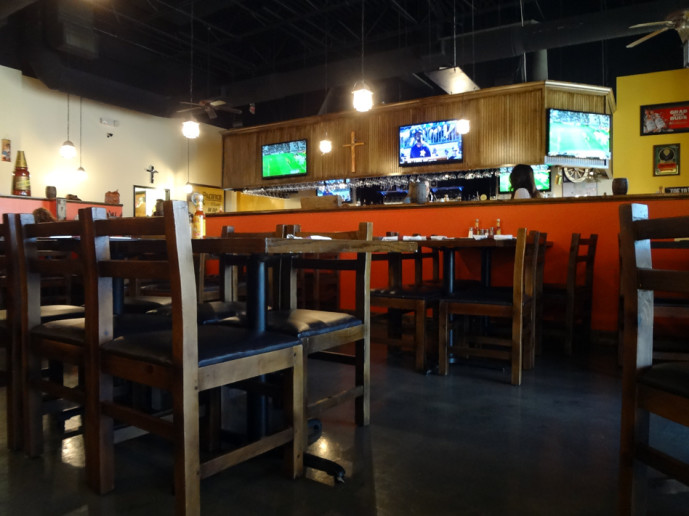 Adam noticed that there was Dos Equis on draft, and though he is not the biggest fan, he was still interested to see how it tasted on draft. The waitress had an incredibly hard time understanding his order for a glass of Dos Equis. Now I have heard equis pronounced many, many times and I really had no idea how to say the word any more clearly. Finally, she seemed to understand and went off to the bar. With mounting alarm, we watched a pitcher of Dos Equis being poured. We quickly deliberated about what we should do, and elected to be honest, even though it would make us feel like jerks… If we were going to mention it here as a negative, then the servers deserve the up-front truth. So, we let it be known when the pitcher arrived at the table.
At this point, another waitress jumps in, presumably to take over for the new girl and get our order straightened out. We let her – or so we thought at the time – that we have only ordered a pint glass' worth and she bustled off to fix us up… and then came back with two pint glasses of Dos Equis. Readers, at this point we did give up. It was too awkward, and too wasteful to continue and at this point I could really use the extra beer, so I kept it.
By now, we had fairly decimated the chips and dip that were provided to us, and our food came out shortly afterward on some really delightful plates. The salsas were good, but I wasn't a fan of the chips… the thickness, texture, and taste might have each been fine on their own but combined to be less than great.
The reason I had initially chosen to experiment with menudo rather than order the tacos is that the three taco lunch special is the only instance of tacos on the menu, so it didn't seem to be a specialty. Upon splitting my three tacos with Adam he agrees that tacos probably aren't in La Costilla Grills wheelhouse, but we both liked them fine enough. Surprisingly, the chicken stood out to me as being surprisingly juicy and tender.
My tacos came with a side of cowboy beans, which I often see called frijoles charros but which La Costilla Grill terms frijoles a la charra. Toe-may-toe, toe-mah-toe. They were were soupy but good, though they can't hold a candle to Taqueria El Rey Del Taco's charros.
Now, the rib eye sandwich really was a surprise! It was juicy and delicious; with cheese and all sorts of tasty things soaking into the bread. If I come back to La Costilla, I'll be getting that for sure.
So, in short, the service was spotty and frustrating despite their best intentions. Everything except the rib eye sandwich was only okay. Though that sandwich was quite good, I'm not sure it's worth venturing to La Costilla unless you plan to just get in, get it, and get out. It's all just average except the service which is below average. 2.5 stars.
La Costilla Grill
3979 Buford Highway NE
Atlanta, GA 30345
emily
Nerd. Foodie. Gamer. Homecook. Perpetual planner. Gardener. Aspiring homesteader. Direct response graphic designer. I use too many damn commas.