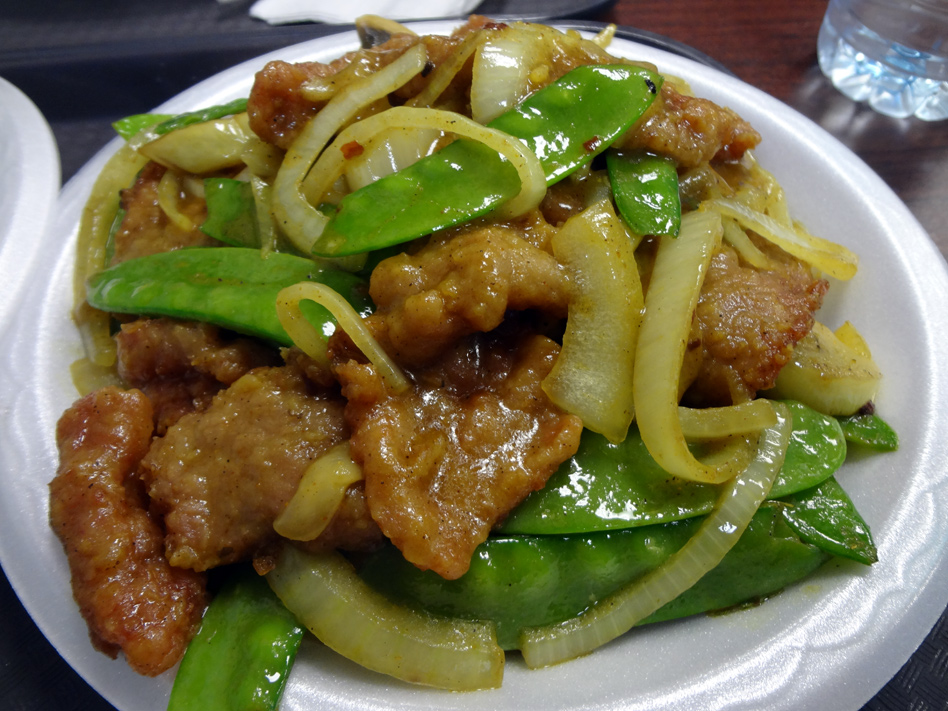 Jeanne's House closed sometime in 2015.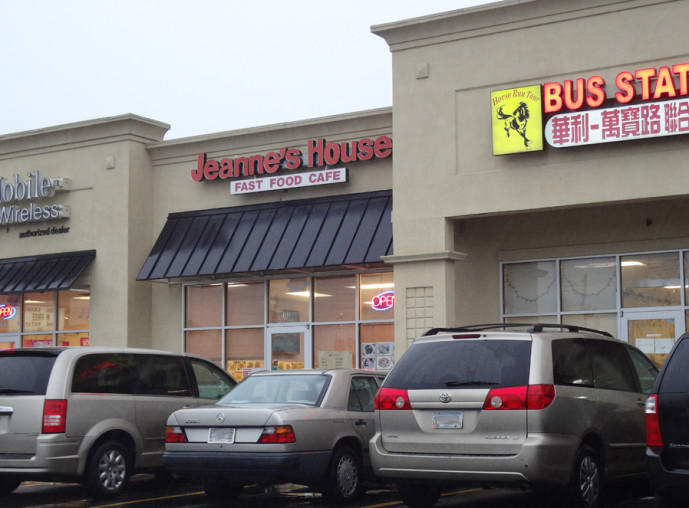 This week Adam and I dropped in on Jeanne's House Fast Food Cafe on a rainy Saturday afternoon. Jeanne's is located in the street-side strip in front of the Buford Highway Farmers Market, right next to a long-distance bus station.
When we walked in we saw a well-kept and bright but worn interior, a kitchen with stacked supplies, and a whole family hanging out. The husband/cook/server/cashier and wife, a baby and a small child were present which was kind of sweet, but also made me a bit camera-shy as well. It seems like there once was or sometimes is a hot buffet – hard to say which.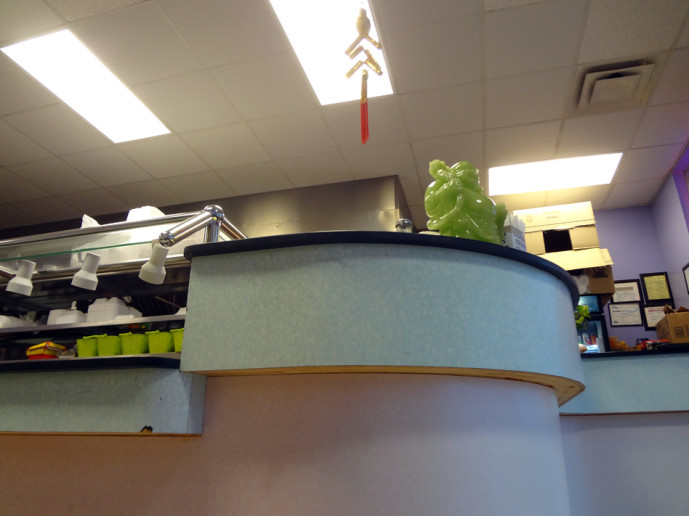 After looking at the fairly typical americanized-chinese food menu, we elected to start with two egg rolls ($1.25 each), and have the house special lo mein (~$7.99), and curry beef (~8.99).
The egg rolls were a nice size, but not overly remarkable. The rice mixed in nicely with the extra sauce from the curry beef dish. The curry beef was flavorful and not spicy at all, tasting of curry and turmeric. It was an enjoyable dish.
The house lo mein was precisely what one would expect and desire from a takeout chinese joint. We ate it all at a small table furnished with two types of hot sauce, under a television that was broadcasting about the ferry disaster in South Korea, which did not make for a very enjoyable mood during the meal.
Overall, I'd hazard that there was once a lady name Jeanne who started a cafe here and that this is a new iteration under new management who knows how many years later. I would assume that they get a lot of business from the bus station, so it apparently fills the right niche – standard americanized chinese joint with typical but non-greasy food. Nothing to complain of (other than the TV and atmosphere, but those are minor considerations), but nothing to shout from the rooftops over, either. 3 stars.
Jeanne's House Fast Food Cafe
5600 Buford Highway, #102
Doraville, GA 30340
emily
Nerd. Foodie. Gamer. Homecook. Perpetual planner. Gardener. Aspiring homesteader. Direct response graphic designer. I use too many damn commas.