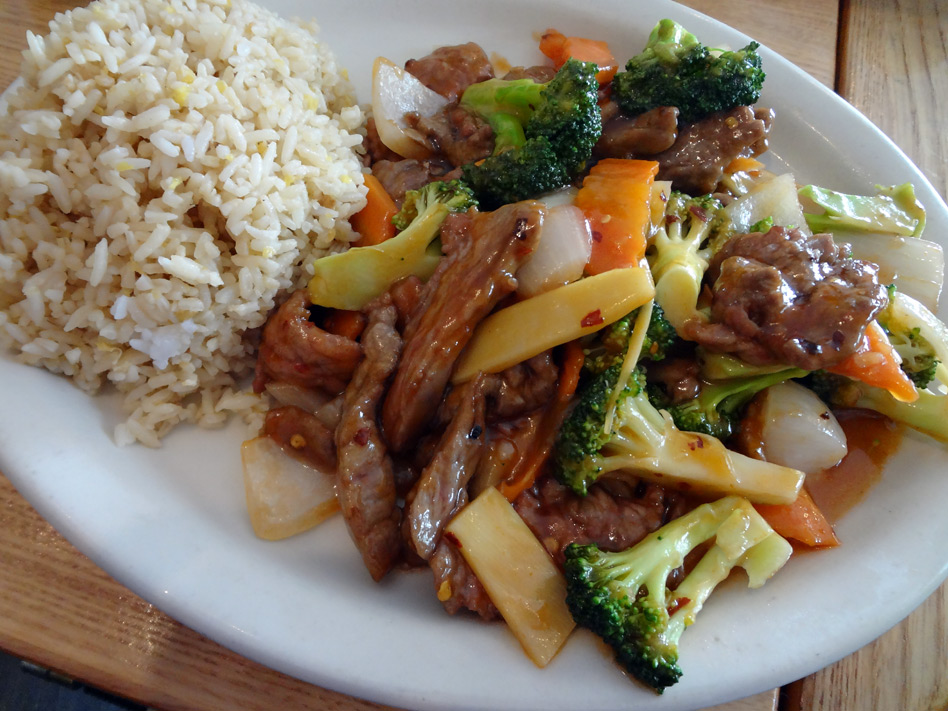 Last week Adam and I went to the House of Chan for lunch with some of the fine folks from the College of Computing at Georgia Tech. House of Chan seems to be a polarizing little chinese restaurant in Smyrna. People seem to love it or hate it.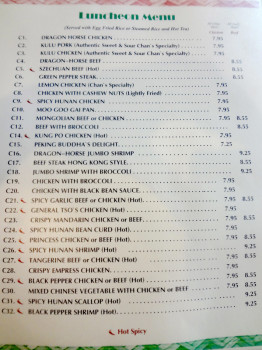 We arrived a little late (I just rushed in without taking a photo, so please enjoy this one from Urbanspoon) and glanced over the menu rather quickly. It is very typical of the average americanized chinese takeout joint.
I didn't take a picture of the interior because the joint stayed consistently full the entire time we were there and I try to avoid taking photos of people without their knowledge/permission. The place has a lot of natural light and a lot of mirrors and has a very been-here-so-long-it's-now-retro vibe. There are clippings of articles an awards from 20 years ago yellowing on the walls, but on the whole it seems pretty clean.
We got things started with a cup of hot and sour soup (~$2) to share, because that is one of the measuring sticks with which we compare chinese restaurants. It was pretty darn good.
To split, we ordered the lunch special of the day, Phoenix and Dragon ($10.95) and the Princess Beef ($8.55). Our dishes came out very quickly, though the waiter did have to come back to confirm exactly what it was I had ordered. They were good, but not extraordinary.
In fact, that's exactly how I feel about House of Chan: good but not extraordinary. I don't hate it either. It seems to be pretty average in every way: food, prices, service. 3 stars.
House of Chan
2469 Cobb Pkwy SE
Smyrna, GA 30080
emily
Nerd. Foodie. Gamer. Homecook. Perpetual planner. Gardener. Aspiring homesteader. Direct response graphic designer. I use too many damn commas.