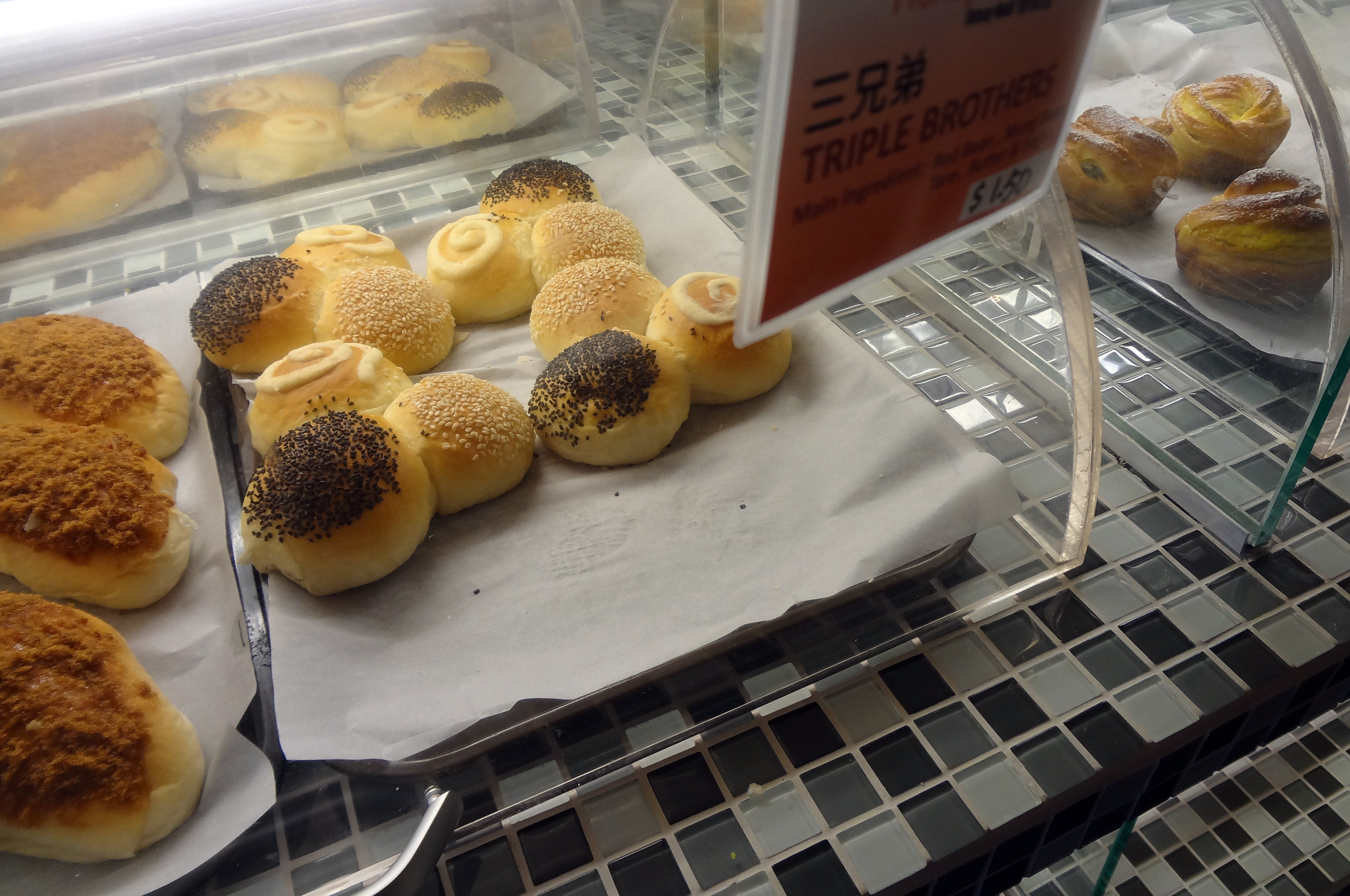 While we've been making our way though the restaurants in the Pinetree Plaza area, a new spot has opened up – a bakery and bubble tea shop called Honey Bits. After checking out the Chicago Supermarket, Ashley, Stephen, Adam and I headed over to Honey Bits to give it a go.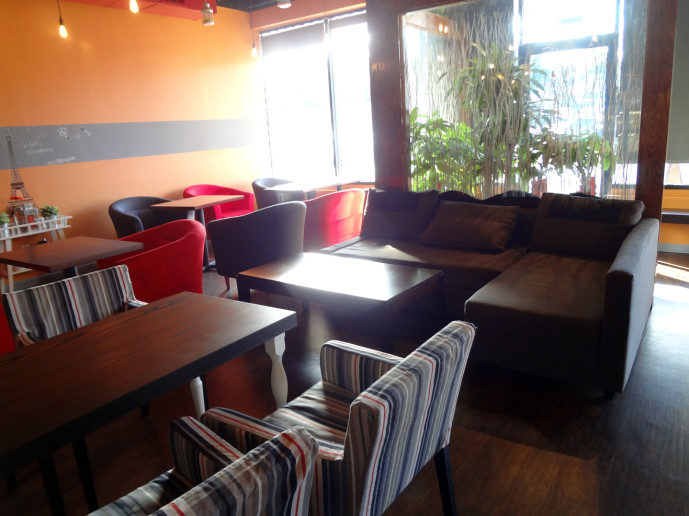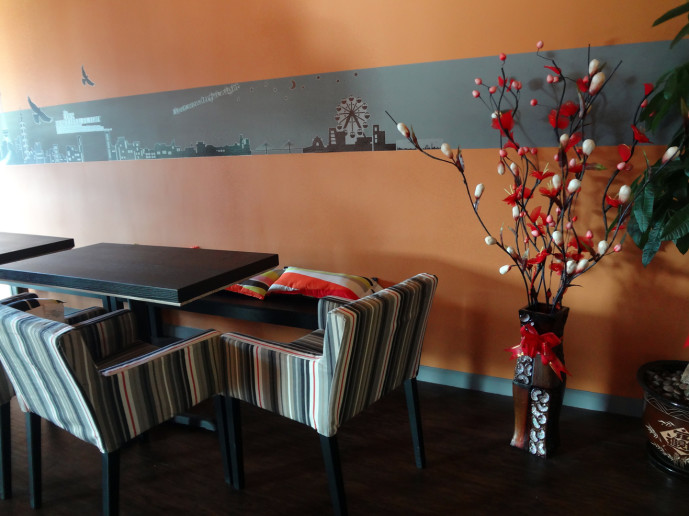 The interior decorating puts us all in the mind of Sweet Hut with its warm colors and modern lines with wall decals. Maybe just a bit lower-budget.
Like Sweet Hut, there are packaged goods, and a la carte baked goods in both cold and room-temperature cases. The selection is a little less than Sweet Hut, but I had a hard time decided what to get because there some very interesting-looking things in the cases in addition to some of the more familiar pastries.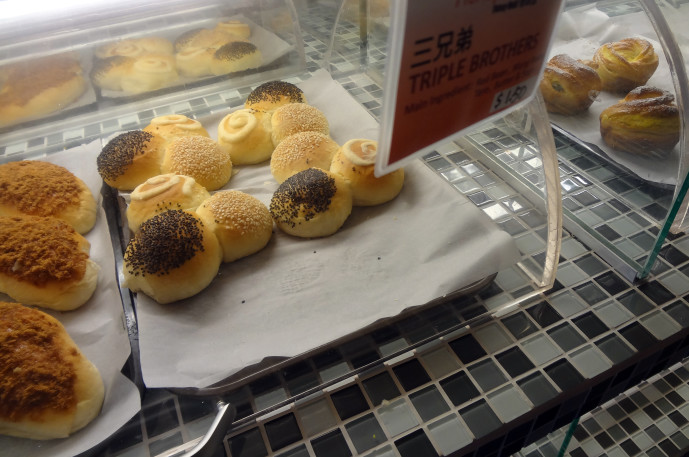 We eventually settled on a cream-filled bun and a custard cake and took them to go. The prices were decent, but both items were very bland and unimpressive.
Here are Ashley's thoughts: "With Sweet Hut looking all chic and Quickly's recent style renovations just feet down the road, this new bakery made me think "Cool, new place" and "Oh, this again" at the same time. The bakery options lean more to the savory side than the sweet, which isn't bad… just unexpected.
Unfortunately, all four pastries we tried tasted basically the same: sweet bread with slight hint of X flavor. The drinks are the same price as Quickly, a little cheaper than Sweet Hut, but I wasn't thrilled with my Blueberry Milk Tea. The boba was off: it tasted too much like its own thing and didn't blend well with the drink. The drink itself was ambiguous…that's really the best way to describe it. I guess I could try others, but I don't feel compelled to when I have other options I liked right away. I give this 2.5 stars in the hopes that they up their game in the coming months. After all, they are brand spanking new.
I second Ashley's motion for 2.5 stars. The food and drinks just weren't up for some of the stiff competition present on Buford Highway at the moment.
Honey Bits
5231 Buford Highway
Doraville, GA
emily
Nerd. Foodie. Gamer. Homecook. Perpetual planner. Gardener. Aspiring homesteader. Direct response graphic designer. I use too many damn commas.