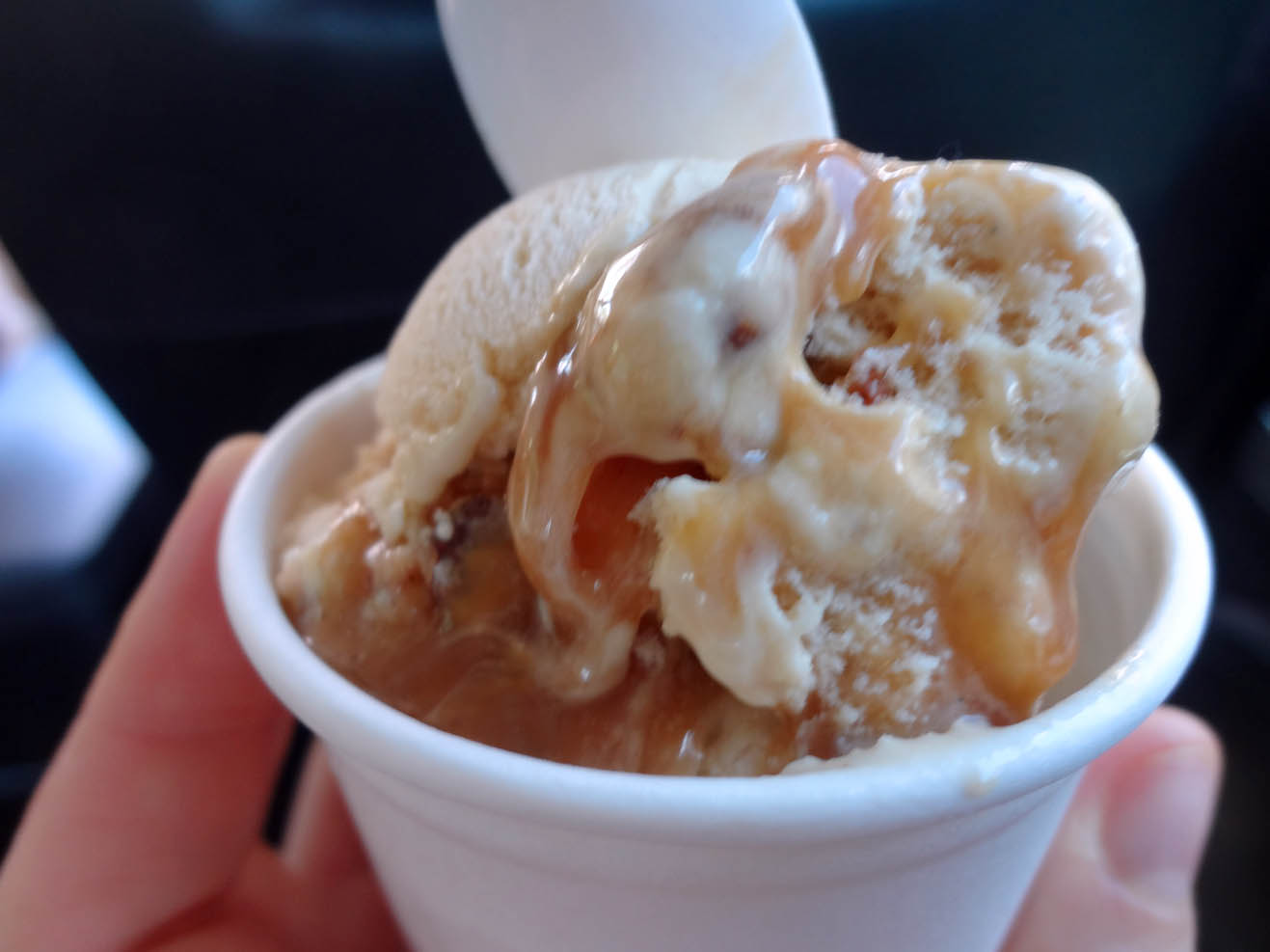 High Road Craft Ice Cream shares a space in the Sweet Auburn Curb Market with Sunday Gravy, a small shop selling uber meaty gravy over pasta, a mozzarella melt, or solo. I had a sample while I was in there, and I can say I'll definitely drop by again to give the full meal a go. Delish.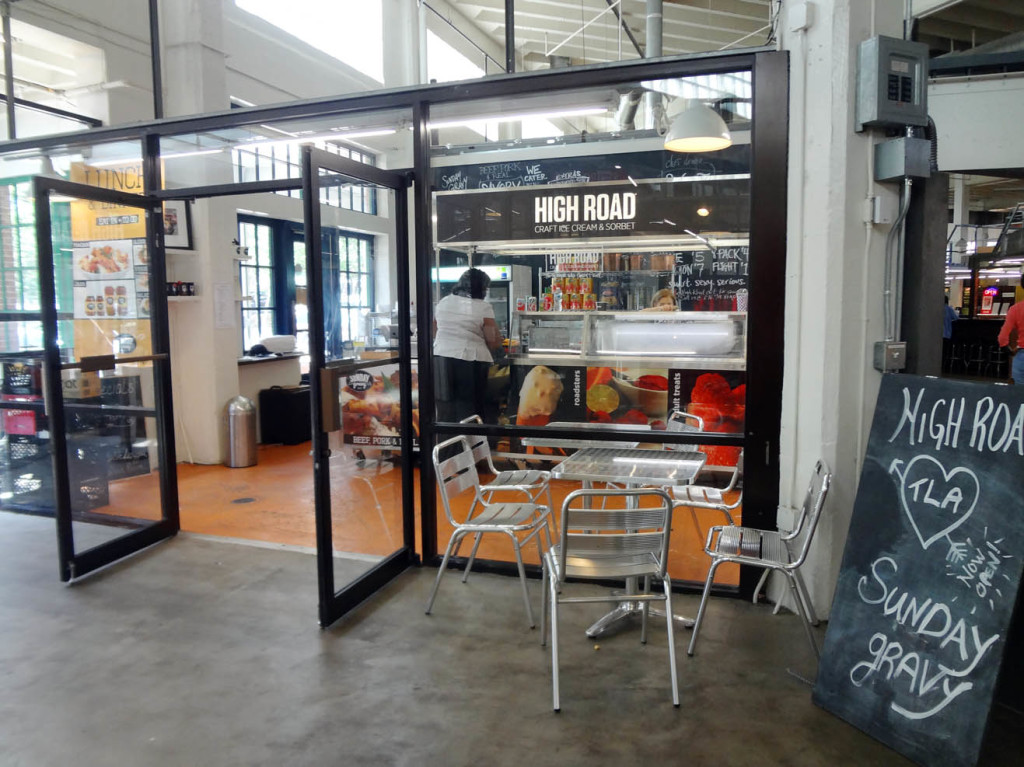 Anyway, I was really in there for some ice cream. High Road is an acclaimed Atlanta original, remarked on by notables such as Oprah and Alton Brown. Other than their factory store, where they make their ice cream, this is the only location to obtain High Road straight from the source. The ice cream is also available on their website and at classy restaurants throughout Atlanta.
I had the bourbon pecan caramel – three wonderful things in one ice cream flavor. I had the smallest size (~$3? … lost the receipt), and it was quite tasty! Seems like a fantastic value for the apparent quality of the ice cream. I approve, and I'm sure I'll be back to try more! 3.5 stars.
High Road Craft Ice Cream
Sweet Auburn Curb Market
209 Edgewood Avenue SE
Atlanta, GA 30303
emily
Nerd. Foodie. Gamer. Homecook. Perpetual planner. Gardener. Aspiring homesteader. Direct response graphic designer. I use too many damn commas.