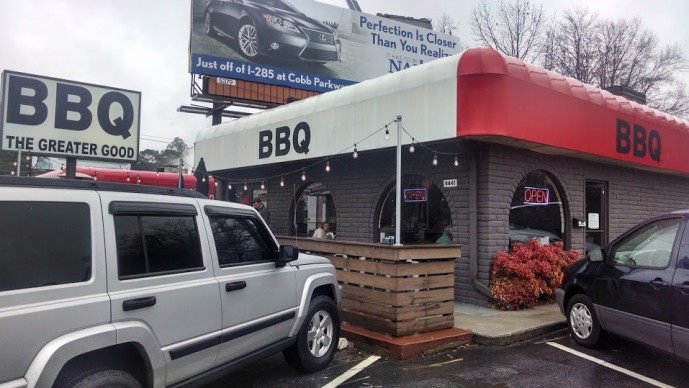 Greater Good Barbecue joins what seems like an influx of BBQ joints ITP as of late. Located near Fellini's and La Fonda on Roswell, it is in the building next door that has had its fair share of turnover. I remember its location as a battery store, fro-yo spot, and most recently a hot dog and shake joint.
When you first walk into Greater Good if you haven't been to any of the previous items located in its space, you will notice how tiny it is. Once the the outdoor seating opens up, it will definitely aid their capacity but I would recommend getting there before 12 to ensure a table as it definitely gets packed during prime lunch hours.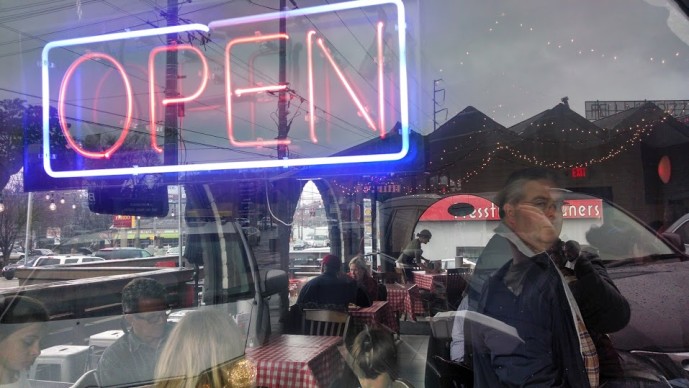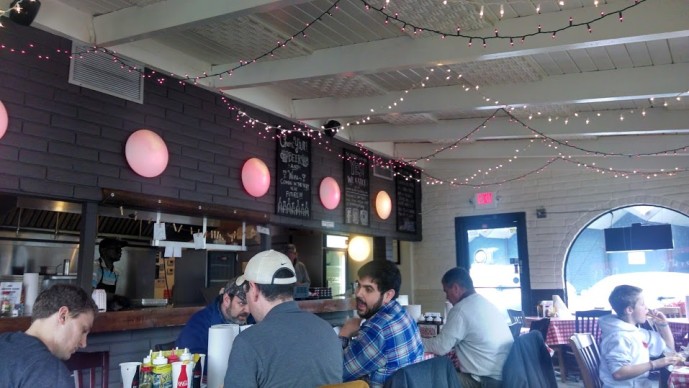 The menu is really well laid-out and that was one of the first things that intrigued me about Greater Good. They have another location in Tucker, GA which I have not been to but reviews must have been good enough for them to warrant opening another location. They offer apps, wings, sandwiches, meat plates, a plethora of sides, and a few salad options.
On this visit, I choose to go with the Lil Smokey which was two meats, two sides, and a piece of Texas toast. I ended up ordering the brisket and ribs with mac & cheese and coleslaw. I like the fact they give you the option of your rub being wet or dry. I definitely feel like I am in the minority of people who prefer the dry rub which is what I got.
Emily and I decided to split our dishes as she got the chicken and pulled pork. Similar to the ribs, I like the fact they gave you the option of white or dark meat for the chicken, we opted for the dark meat. The portion sizes were all fair considering the price range. Of the four meats, the chicken was surprisingly my favorite of the four. Usually I wouldn't even opt to order chicken at a BBQ joint but because we were splitting four meats between the two of us, we were able to sample it. It had a great smoke flavor and the moist dark meat really shined.
When it comes to BBQ, I am partial to brisket as it is my favorite BBQ meat so anytime a BBQ joint has it on its menu, they earn a few brownie points. It is in my opinion the hardest to get right because it has to shine on its own. If pork and ribs aren't done right, their deficiencies can often be masked by a good sauce or rub. Although, the rub on the brisket is obviously an important component, the smoke ring and moistness is where good brisket really shines. It is similar to why I like oysters a lot because the simplicity in its presentation and lack of dress up is what makes it great.
Emily's thoughts: "The chicken was very good, and the pork was just fine. The collards were good and the chili was very underwhelming. The portion size was more than adequate though, I did get a second meal out of my 2-meat, 2-side Lil Smokey. Overall, I wasn't overly impressed. 2.5 stars from me."
This brisket was a bit tough to cut and didn't have that melt in your mouth consistency of really good brisket. It was underwhelming. The pork wasn't bad but not memorable either. They offer a few sauces on their table from hot to Carolina style and they all helped aid the pork in enhancing its flavor. I like a little bit of pull on my ribs and these were definitely not what one would classify as fall off the bone but I prefer it that way. The dry rub was definitely used in abundance and added a thick cakey crust on the ribs. The mac and cheese was great. Although I prefer shells, it was super cheesy and had a nice baked cheesy crust on top. The coleslaw was okay but you would probably be better off ordering a different side. I did like the char lines on the toast, it was a nice twist.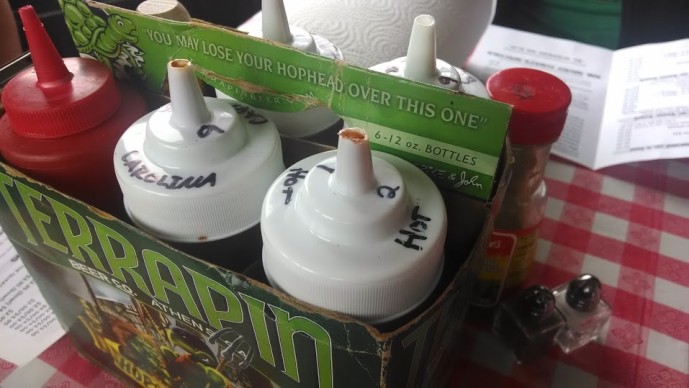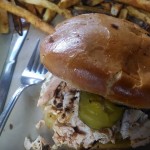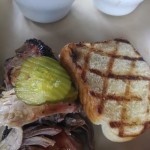 Overall, The Greater Good Barbecue served as more of the latter half of their name versus the former. Of the ribs, brisket, chicken, and pork I had, nothing really was memorable outside of the chicken which came as a surprise. That being said, I have heard good things about the smoked wings and may be back to give those a shot.
Overall: 3.5
Vibe: 3.5
The Greater Good Barbecue
4441 Roswell Road NE
Atlanta, GA 30342
anish
I am a 20-something white-collar worker that enjoys the great food options Atlanta has to offer. I enjoy sharing my dining experiences and opinions to anyone who will listen. I hate being the guy next to your table taking cell phone pics but understand its place as a necessary evil in the food blogging world. I love to research places beforehand (some would say to a fault). The theory is if I am going to spend time and money eating out, it is worth the 10 or so minutes to vet it out beforehand. I have a laundry list of dining places I still want to go to but for every one I check off, four probably get added. For me though, that is probably the biggest perk of living in a big city.