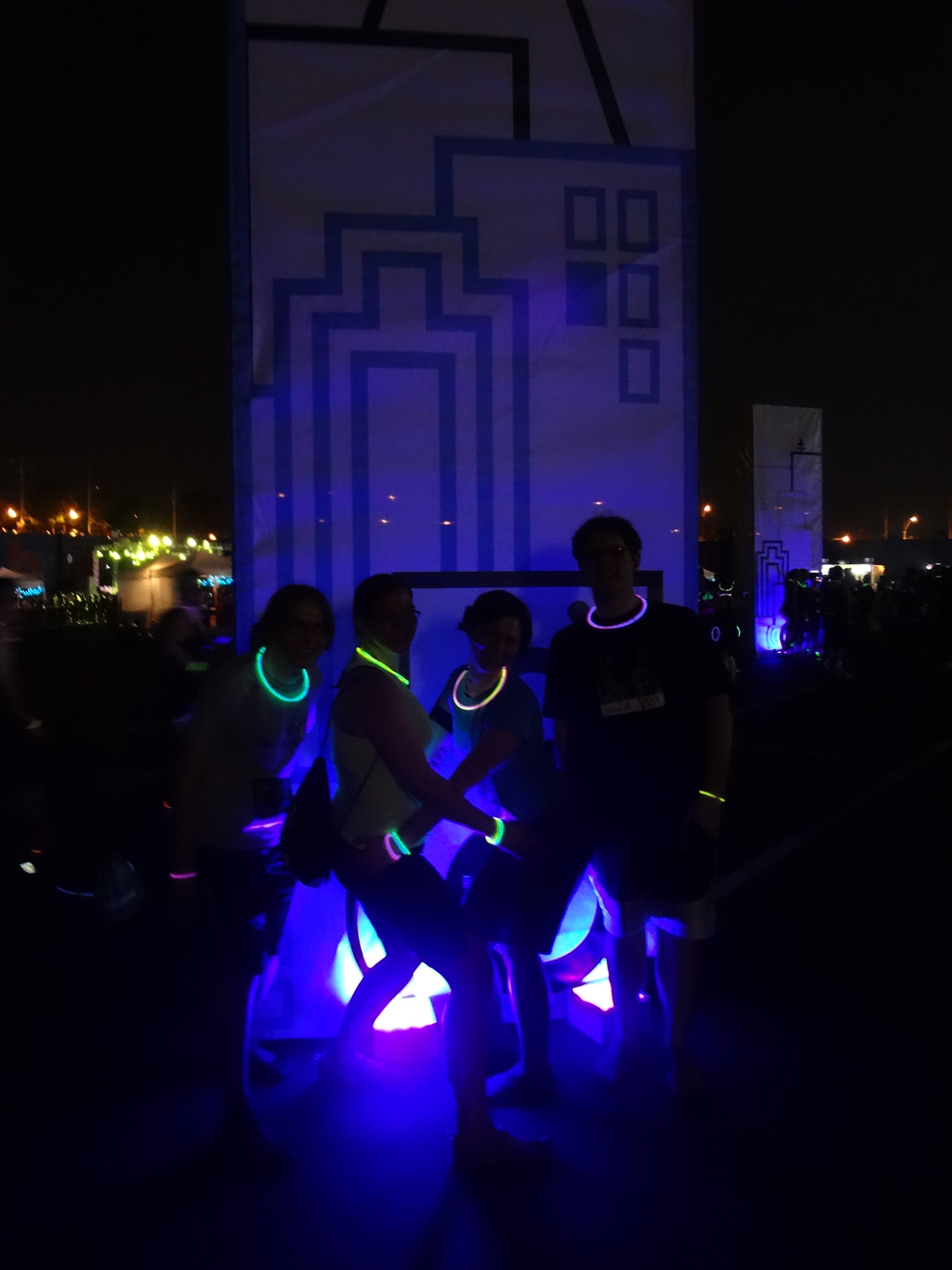 This weekend Ashley, Stephen, the hubs and I hit up LivingSocial's Glow-in-the-Dark 5K Dance Party. At $39 a ticket, it's been about the same as the other novelty races we've done recently.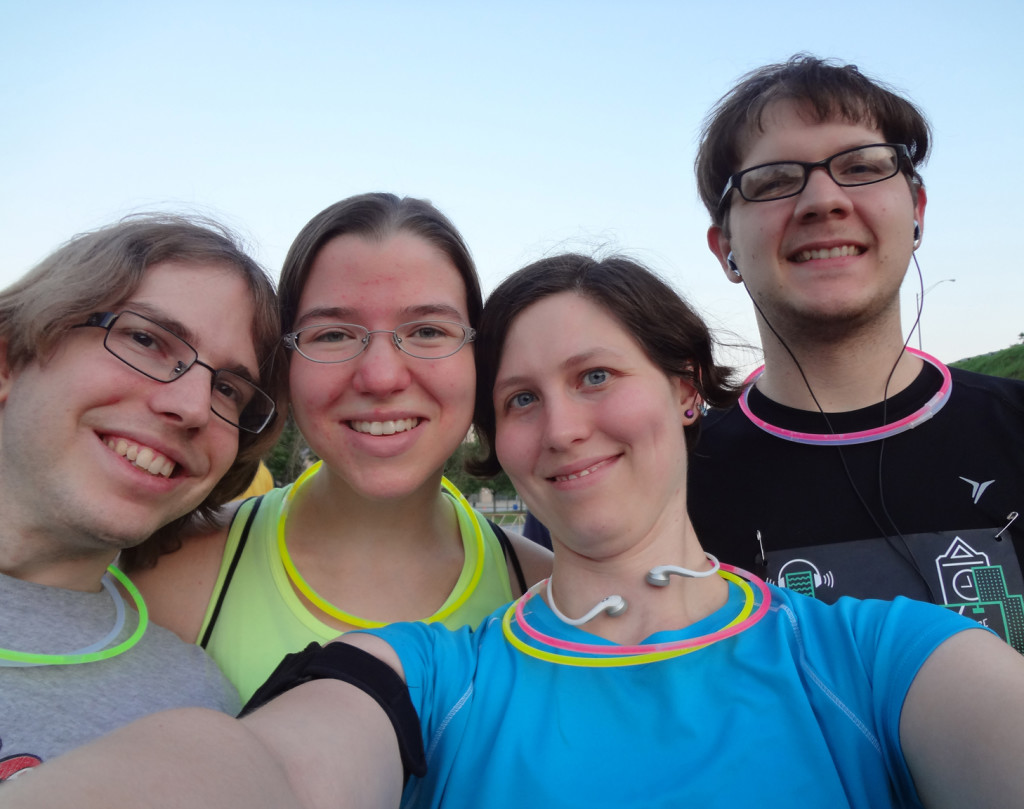 We headed down to Turner Field around 8:30, having learned our lesson from The Color Run about coming early/on time. We got to the waiting area behind the start line around the time the first runners were due to start, but since it was still pretty light out we waited a while before we got to start.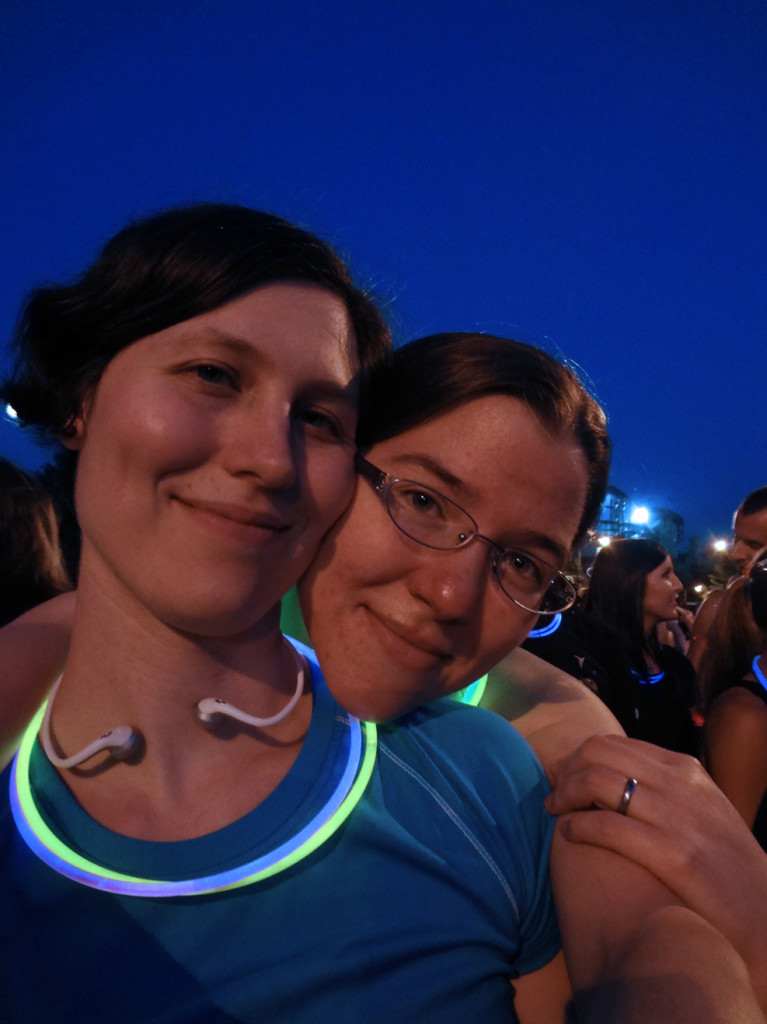 The start was where the Hot Chocolate Run finished, but it wasn't the same course in reverse. This course did some switchbacking in a couple of Turner Field's parking lots. I thought this would be cool, but it makes for a sorta boring and uninspired run, since you can see where you're going. There were fun arches, tunnels, and other lighted things to make the run fun and glow-in-the-dark, though, which was nice.
After the race we drank some tepid water, snapped some victory photos, got on the massive line to buy $3 King of Pops popsicles, and took in the dance party for a while. I didn't feel much like drinking after running in the heat, and didn't dance very much as a result. But it was great to look at people's outfits and watch their dance moves. The energy of the crowd was pretty good, and it seemed like everyone was having a good time.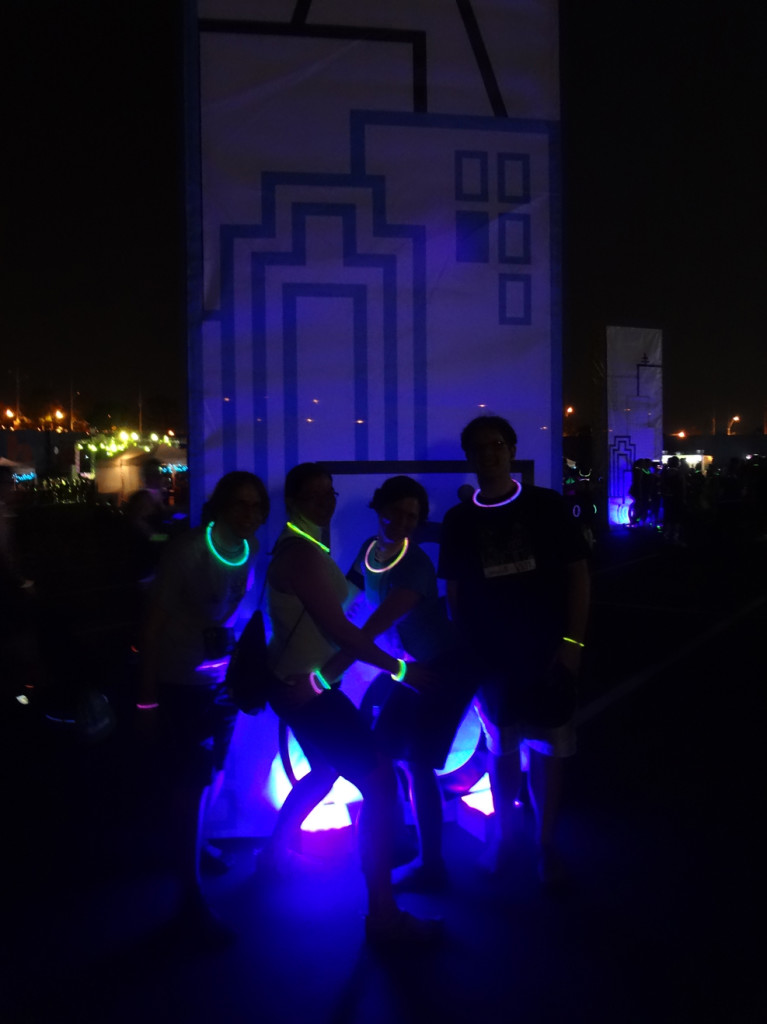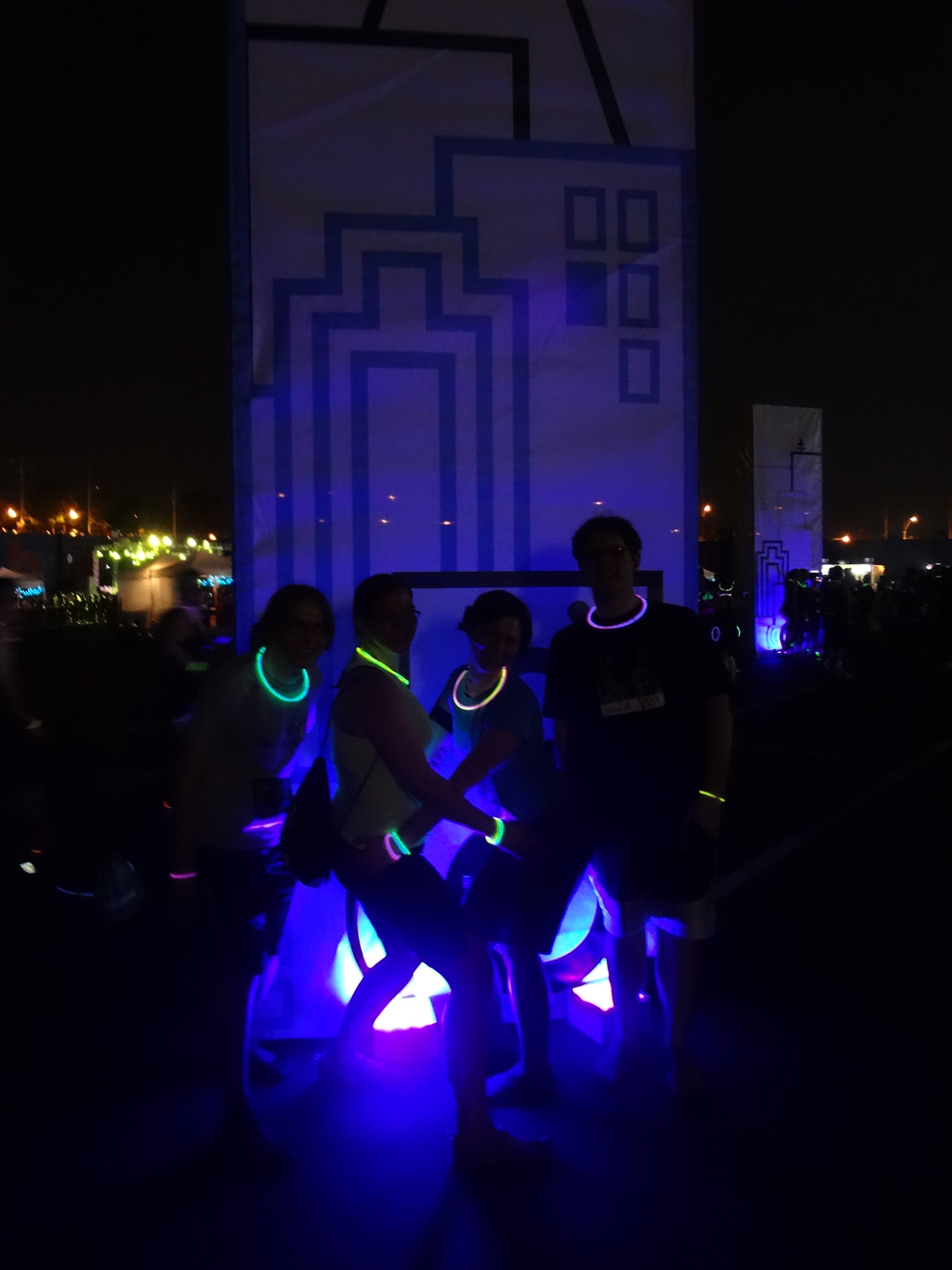 The LivingSocial Glow-in-the-Dark 5K Dance Party was a decently fun race, benefitting Mercy Corps and d.light. If you're the type of person who enjoys dancing, this is a great race for you. Plus, if you are proactive and can get three friends to join you, buying their tickets from your custom link, your ticket becomes free. I would certainly consider running this race again next year, if they change up the course a bit.
emily
Nerd. Foodie. Gamer. Homecook. Perpetual planner. Gardener. Aspiring homesteader. Direct response graphic designer. I use too many damn commas.