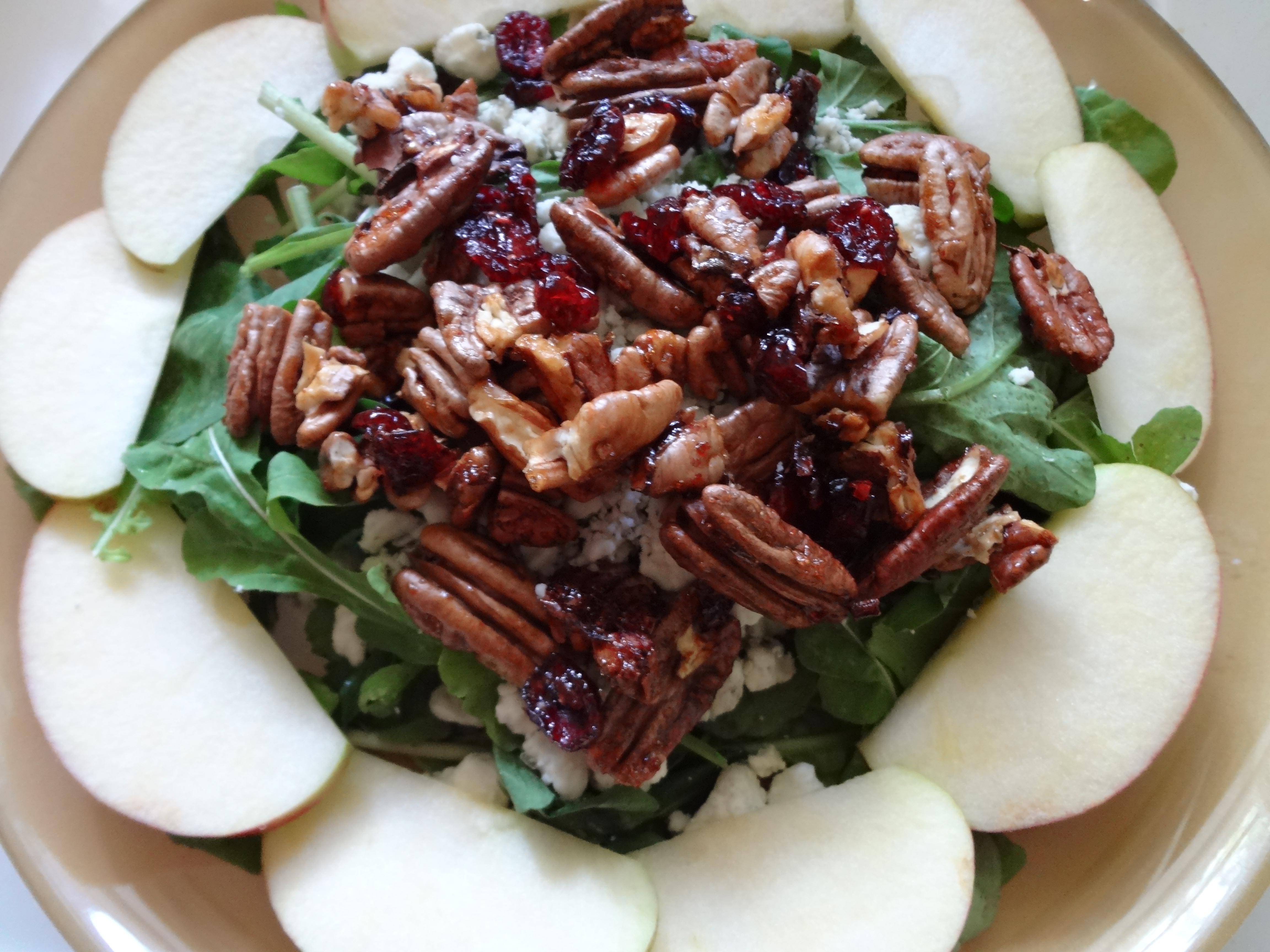 When we got pecans, arugula and apples in our CSA box a week or so ago, I just knew we had to do this glazed pecan arugula salad. First, we managed to teach ourselves to shell the pecans. We made a huge mess and it took some time. If you buy yours shelled, you can save yourself the trouble.
We then used Hot Squeeze's recipe for toasting these pecans in Hot Squeeze Original with cranberries, copied below.
1 lb. pecans
1/2 cup dried cranberries (optional)
1/4 cup Hot Squeeze

Toss pecans and cranberries in Hot Squeeze until lightly coated and let sit for 1/2 hour to plump cranberries. Bake on lightly oiled baking sheet in 300 degree oven for aprox. 30 minutes or until dry.
Then we were ready to put together the salad. Arugula, sliced apples, and gorgonzola cheese. Add the pecans and top with a vinaigrette – we used Kroger's raspberry vinaigrette. A fast and tasty salad, if your pecans are ready to go, and great for the early fall before it gets too chilly.
We had a good time snacking on the extra pecans for the next few days, too.
emily
Nerd. Foodie. Gamer. Homecook. Perpetual planner. Gardener. Aspiring homesteader. Direct response graphic designer. I use too many damn commas.