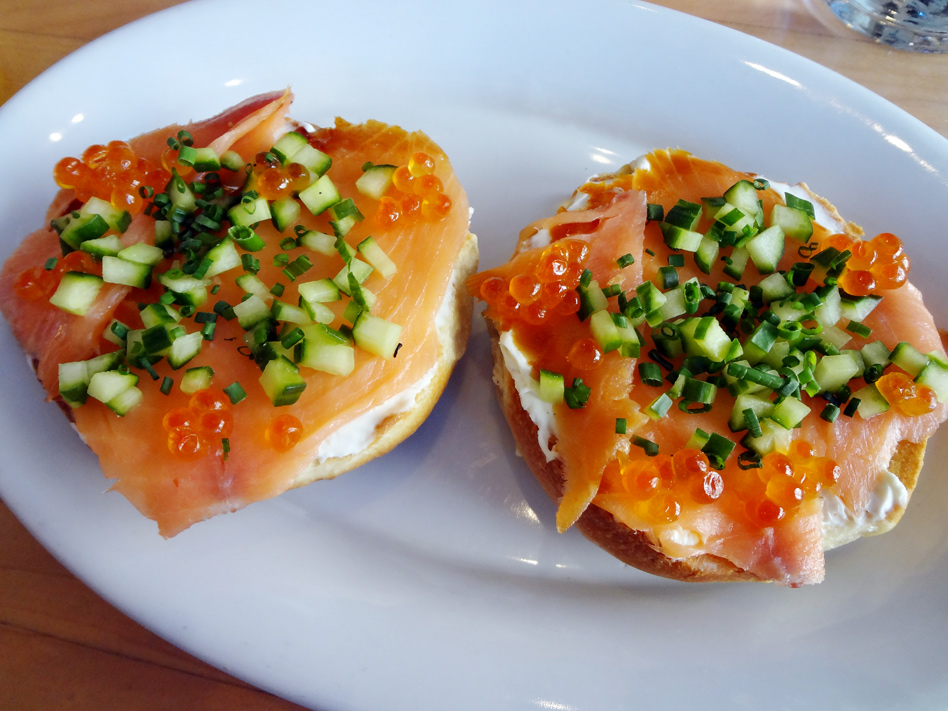 An Anish-style caveat: This review is for brunch only at The General Muir.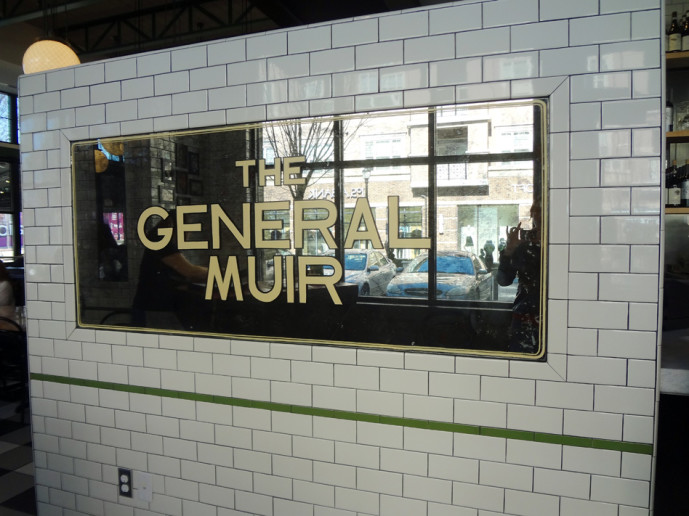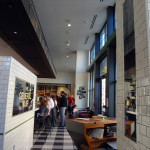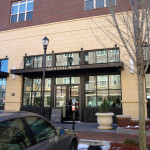 Recently, Adam and I took my father to The General Muir in Emory Point for a birthday brunch. They don't accept reservations for brunch, but we did not wait long when we arrived around noon on a Saturday.
The General Muir was definitely packed, though, and quite noisy. The subway tiles that help lend the place some New York flair also help distribute the noise of chattering mouths and clinking plates.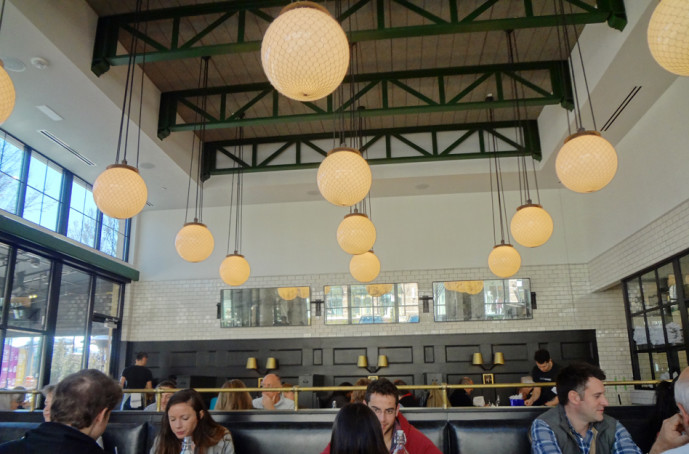 Adam and I kicked things off after a long week with a Pimm's cup and OJ, while deliberating what to order. The menu wasn't gigantic, but it was stuffed with a number of things that I can really appreciate, which made deciding what to order a bit tricky. Ultimately, we elected to start with a pastrami poutine for the table from the Shares section of the menu.
The poutine was both novel and tasty, with huge chunks of pastrami. We had a fun time devouring it. Adam seemed to enjoy his Pimm's cup and felt that the various flavors were well-balanced.
For our brunch, Adam and I split two dishes, of course. We ordered the smoked hash plate: crisped pastrami, potatoes, cabbage, peppers and caramelized onions, topped with sunny eggs ($10) and the Avenue D open-faced bagel: lox, cream cheese schmear, salmon roe, cucumber and chives ($12).
The smoked hash was great. The sunny-side aggs were done properly, which you don't always find. The corned beef was in pleasantly chunky chunks, about the same size as the chunks of potatoes, rather than shredded. While it was quite good, Adam actually preferred the taste of the pastrami that of the corned beef, which he thought could have been more flavorful.
I really enjoyed the Avenue D, though I discovered that perhaps for once I probably would have been happier sticking with something more traditional – red onions and capers, perhaps. Don't get me wrong though, I love me some salmon-covered cream cheese bagels.
My Dad had a mocha to drink and a pastrami and egg sandwich: american cheese, russian, fried egg, and steamed pastrami on buttered rye ($10), and a buttered bagel to eat.
My Mom got the fish and potatoes plate: smoked salmon over latkes, sour cream, apples, arugula and lemon ($12).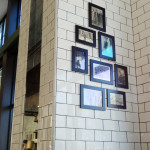 I had little bites of each of their dishes and they were tasty. Here are Mom's thoughts:
"I liked the seating in the waiting area, but didn't like the rude customers waiting who refused to step aside after being asked politely. The food was very tasty and well presented. The atmosphere was like a NY deli/cafeteria and just as loud. It made it hard for us to hear all that Emily and Adam said. I do think the prices are a bit too high to warrant going back. 3 stars."
Dad told me that he thought the food was great, the service very good and the atmosphere nice in a New York way (he was born and raised in Queens, NY by the way), but agrees that it is a little expensive. 4.5 stars from him.
Adam thoughts are:
"I was generally pleased with all the food they made. I was happy to see that their portions were decent, especially the meat portions. They didn't try to fill us up on carbs and skimp on the premium ingredients. The coffees were huge. The prices weren't huge, though – you got what you paid for that and that is nice. Overall, as far as some of the New York style things that they do, like the bagels and pastrami, they are some of the best I've seen in Atlanta. 3.5 stars. If the food has been slightly better, it would have been a 4."
I tend to agree with most things my family had to say. The General Muir is definitely a little priciest than some of the other New York-esque places you could go (The Bagel Palace, Goldberg's), but also nicer than those places. Better quality food and not a greasy spoon. Nice atmosphere and very pleasant service. 3.5 stars overall.
The General Muir
Emory Point
1540 Ave Pl
Atlanta, GA 30329
emily
Nerd. Foodie. Gamer. Homecook. Perpetual planner. Gardener. Aspiring homesteader. Direct response graphic designer. I use too many damn commas.