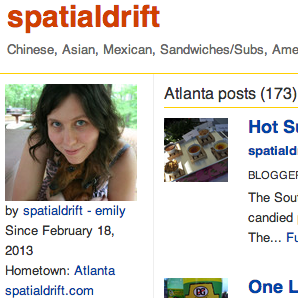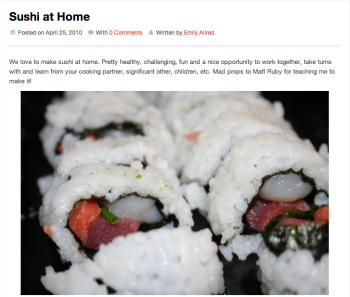 Can you believe it? Today is the spatialdrift's four-year blogerversary!
It all started out in 2010 with a half-baked idea to make something to write regularly, a post about making sushi at home on a free Blogspot blog, and no small amount of inspiration coming from working closely with consummate bloggers Lar and Cath of AsianCajuns.
The site was a lot more orange and a lot less thoughtful than it is now. It got gradually more tasteful, though it did have a giant tag cloud until I switched to WordPress in 2012.
Eventually, in early 2012 I got this wild idea to have a "Buford Highway Food Expedition" and eat at every joint on BuHi in order, little guessing that it – and the pursuit of other good, interesting, and/or ethnic food in Atlanta – would become the mostly all-consuming focus of the site in a matter of months. We started at the southern end at Pancho's Mexican Restaurante & Cantina.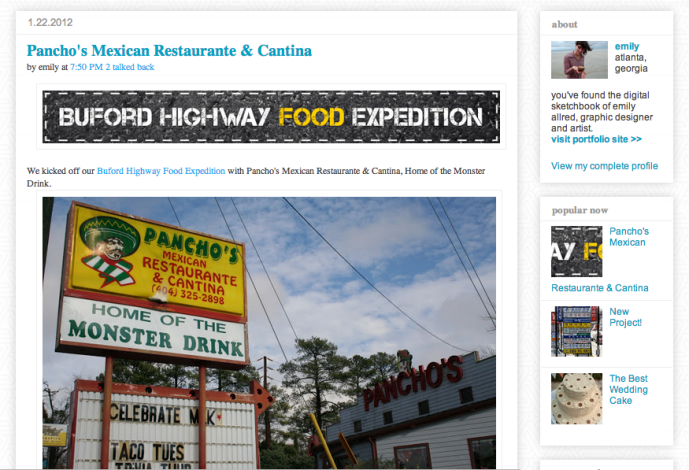 A few months after switching to WordPress, in early 2013, I became aware of Grant and Marie of Marie, Let's Eat! and after a short correspondence we wound up going to Harmony Vegetarian Chinese Restaurant together. Now we've dined together at more than 15 spots around Atlanta, and at a handful of media events to boot. It's been a lovely, flourishing friendship and Grant and Marie have really helped us along – getting us known in blogger circles, sharing our articles, and turning us on to Urbanspoon.
As a result, 2013 also saw the start of my blogging relationship with said Urbanspoon, an online bar and restaurant guide that aggregates reviews from professional food critics, bloggers, and diners. It is the only large and sophisticated review site I am aware of that makes it so easy to link to your blog posts from restaurants' review pages. It's also the only one that I am aware of that ranks food blogs– by city, by state, and worldwide.

Staring at #293 in Atlanta (and something astronomically high worldwide), spatialdrift has slowly risen the ranks over the past year or so to, at the time of this writing, #10 in Atlanta and #538 worldwide (of more than 10,000 food blogs). This has been extremely fun and rewarding to watch and I am so proud and excited about it. I'm sure it's not the end all be all, but it's concrete feedback for my site that I really value.
Also in 2013, I opened up the food blogging section of the site to be more than just our weekly Buford Highway restaurant excursions, but still with an emphasis on ethnic and/or unique eateries around the Atlanta metro. Around that time, Anish Patel came on as an anonymous writer, with content about his curated fine dining excursions, including recent openings of notable chefs' restaurants.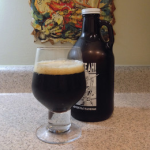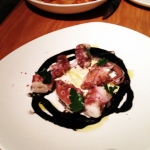 It's been great to chat food with him and watch him get settled in his identity as a food blogger. We have different review styles and rating systems, so I think it's really valuable to be able to offer alternate views on here on the site. Thanks, Anish!
As if that weren't all enough, shortly afterward in November, beer connoisseur Wayne Pelletier began sharing his expert reviews of local brews as well! As an avid beer fan, home-brewer, and grower of his own hops, Wayne introduces readers to some the metro Atlanta's many fine breweries and their offerings. He has a lot of expertise to offer and I am so pleased to have him contributing to the site. Thanks, Wayne!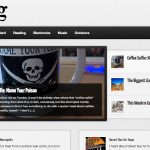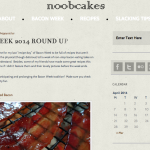 Now I am pleased to announce that spatialdrift will be gaining another very intelligent and talented writer, Mary of n00bcakes and !blog.
Over the upcoming weeks, pre-existing n00bcakes and !blog content will be integrated into the site, and hopefully within a month you'll be seeing new content from Mary here! She has been blogging since 2009 and will be contributing baking and nerd lifestyle posts, and running her almost-famous annual Bacon Week to boot. We're both super excited about this move, and hope you will be, too.
Along with these on-going changes, I'll also be updating parts of the site, like the About section with nice, big photos and bios of all the contributors. I'm jazzed about the changes and hope that this site will look a lot nicer and more professional/reputable. I also really want to show off my super-smart, super-amazing contributors and for readers to feel like they know whose articles they are reading. So, yay.
In short, it's been a really interesting and rewarding four years and particularly the last year has been a banner year for this site and I want to sincerely thank everyone who reads, comments, and/or shares posts! You all make my day, every time. Thanks so much!
–Emily
emily
Nerd. Foodie. Gamer. Homecook. Perpetual planner. Gardener. Aspiring homesteader. Direct response graphic designer. I use too many damn commas.