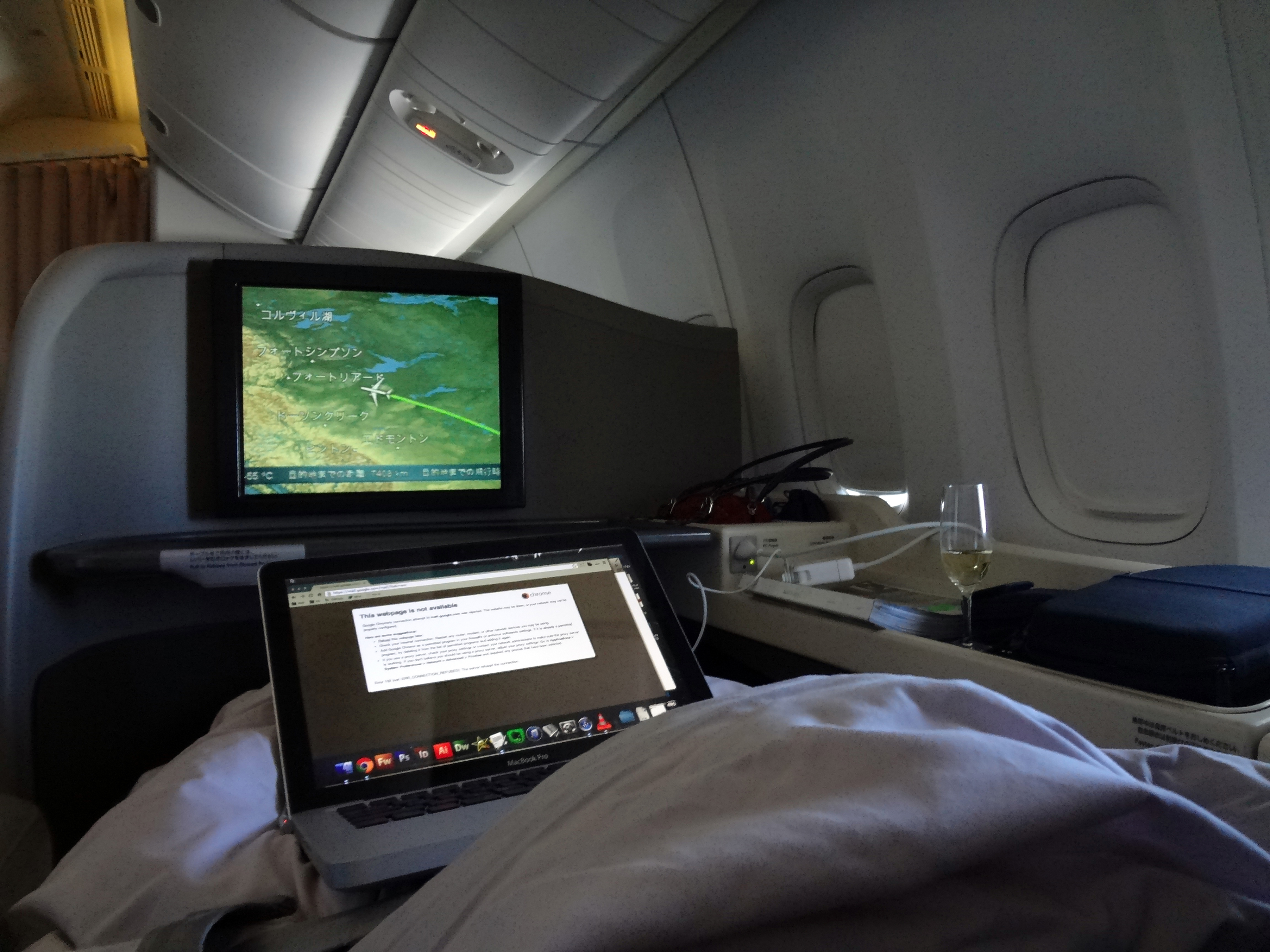 Back in March, Adam and I found ourselves flying to Tokyo, Japan for a week. Adam had a conference to attend, and I had been saving American Airlines (AA) points so I could tag along.
To get there, I purchased a one-way flight on points from Hartsfield-Jackson in Atlanta, to Narita International Airport, through Chicago O'Hare on Japan Airlines (JAL). One-way, because JAL flights are hard to get ahold of, and while there was not one available on the day of my return, the opportunity to fly first class on JAL was not an opportunity to miss. JAL first class is very highly regarded, and I definitely wanted to check it out! Luckily for me, JAL is partners with AA, and I could use my points to snag the flight.
Adam, being a hard-working guy flying to Japan for work, was back in premium economy class. But the flight attendants were very impressed with a husband taking a low class to let his wife sit in first class, so they let Adam come visit me while I ate my lovely, multi-course dinner. I also, of course, got free booze. What I didn't quite expect was the selection. I drank $300-a-bottle champagne and 30-year port, among other things. Very pleasant.
Other than visiting with Adam, and eating and drinking entirely too much, the 12-hour flight from O'Hare to Narita passed uneventfully. I didn't take too many pictures, because I didn't want to look like a complete tourist.
But after I snoozed for a few hours, and digested my food and booze, I rallied myself for some curry. JAL has its own curry lab and I couldn't pass up trying the curry, either. I confess I may have begun to overdo it on food and drink before I ever set food in Japan. More on that later.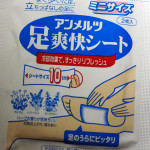 Overall, JAL was very impressive. Not that it is hard to impress a commoner with a $6,000 international first class flight, but impressive all the same.
The seat was quite large, as deep as four windows. The turn-down service was lovely. All the service was absolutely impeccable. The flight attendants were so incredible, that I practically felt guilty. I also got all sorts of goodies, including the pajamas, toiletries, and eye mask, earplugs, foot-cooling pads, and the like.
I'm quite grateful to have managed to find my way onto such a lovely flight as that – it's likely to have been be a once in a lifetime opportunity for me. If you ever have the opportunity to fly Japan Airlines, I totally recommend it!
emily
Nerd. Foodie. Gamer. Homecook. Perpetual planner. Gardener. Aspiring homesteader. Direct response graphic designer. I use too many damn commas.