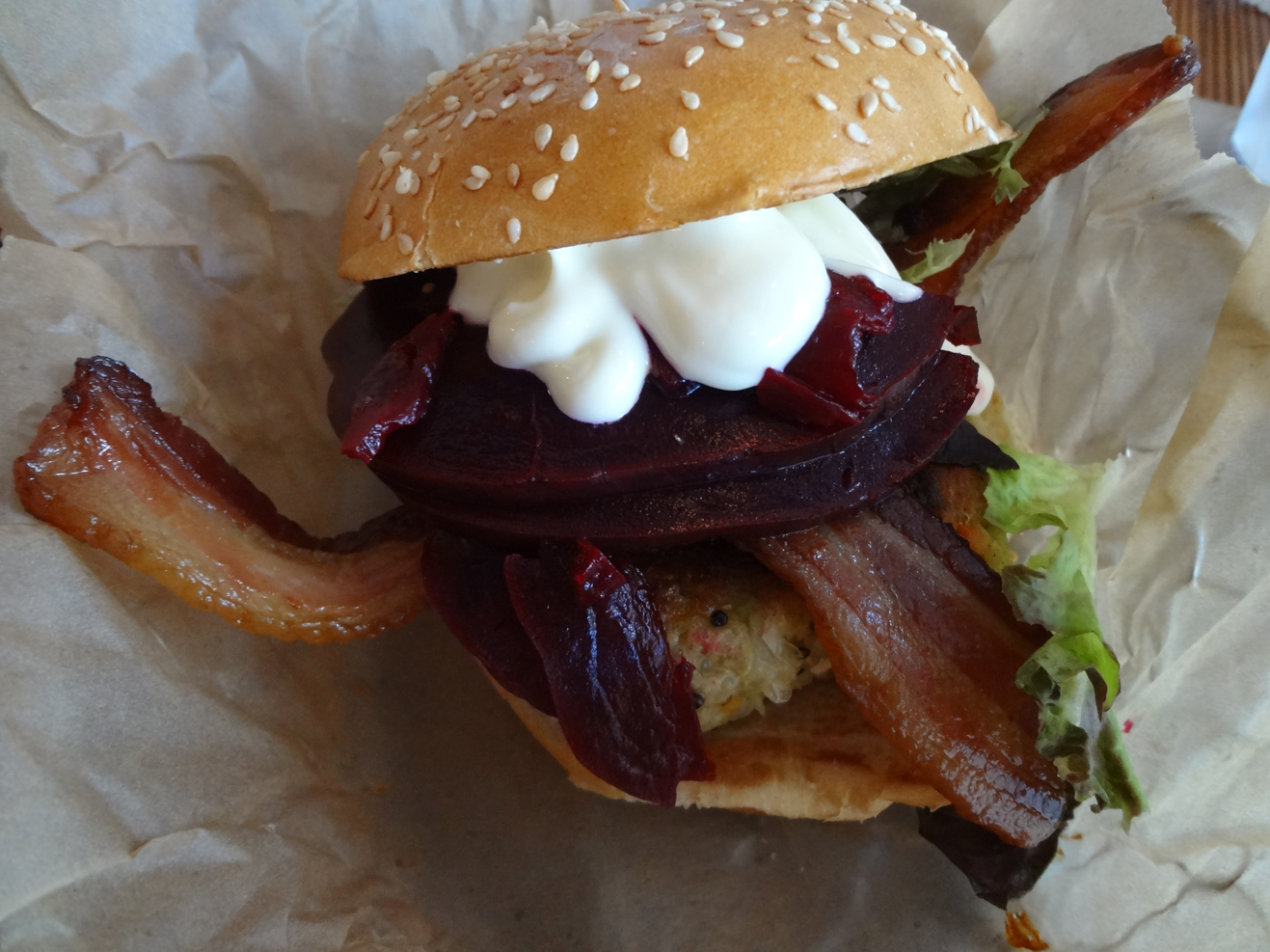 Farm Burger is a small regional chain restaurant with a strong emphasis on being "sustainable, local, humane, and helping to reroute our food system to function more like an ecosystem than a corporation." This is the kind of mission I geek out over. I want everyone to do this, and as well as Farm Burger does. Sure, their burgers can be pricey compared to other burger chains, but they are still competitive with fine dining burgers. And these are not just local, sustainable burgers – they are also pretty darn fancy, too.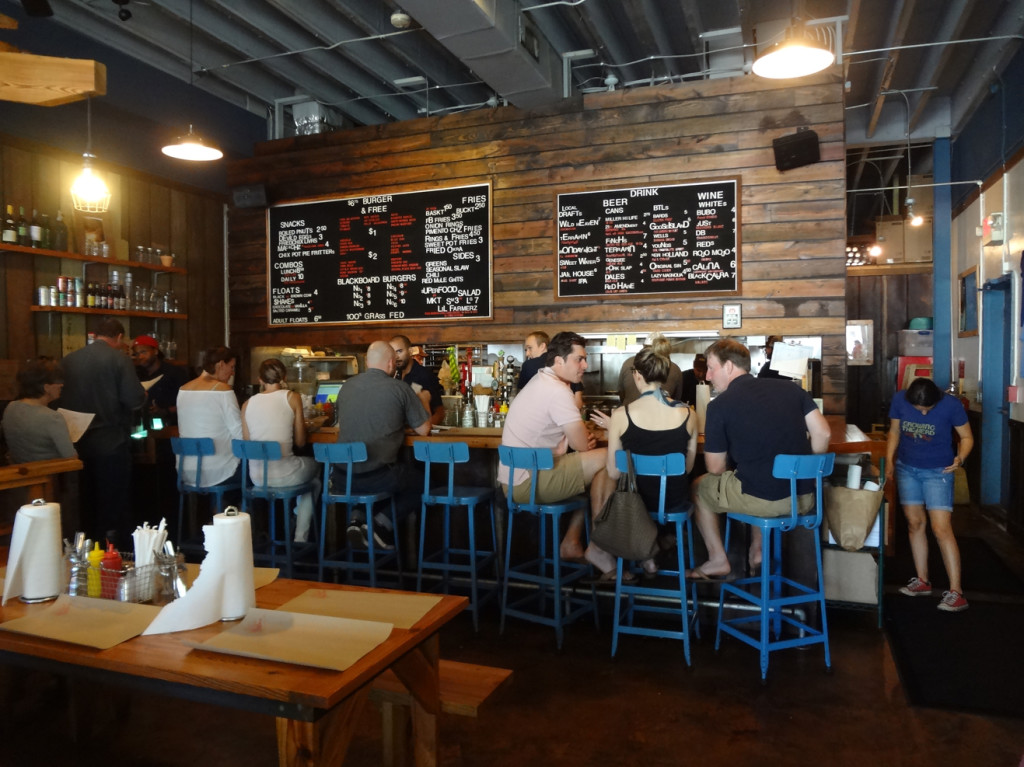 There are four Farm Burger locations: Decatur, Buckhead, Dunwoody, and Asheville, North Carolina. I find the Asheville connection to be quite cute, since the Decatur Farm Burger shares a building with Chai Pani, based in Asheville. This coincidence supports my personal "Decatur, GA and Asheville, NC are soulmate cities" theory.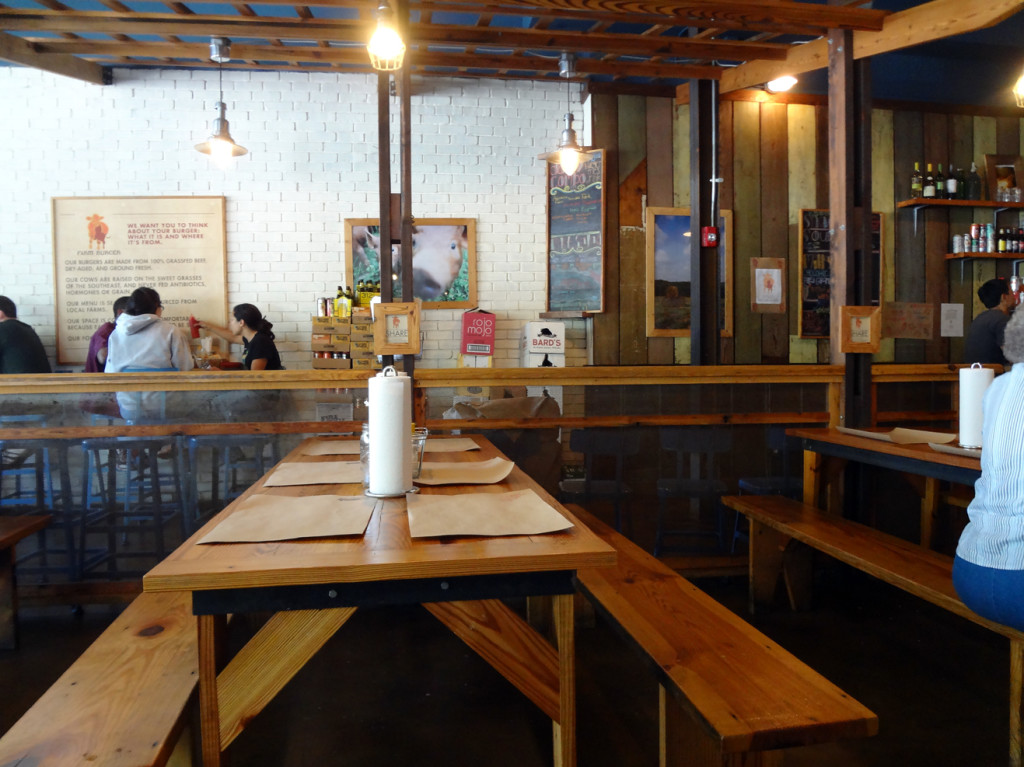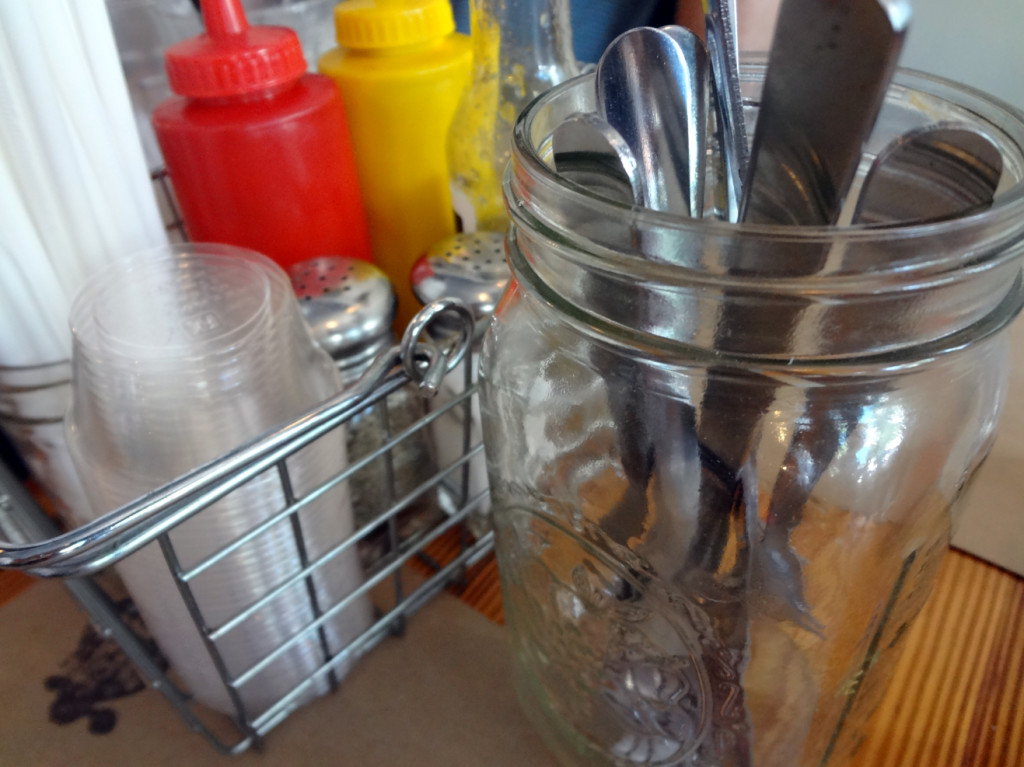 I frequent the Decatur and the Buckhead locations, being the closest to home and work. Both locations routinely get slammed with rushes around mealtimes, and both locations handle the influxes very well. The Buckhead location has several large tables that typically support multiple parties at once with family-style seating. You have to park in the attached deck, but the parking is free.
The Decatur location tops out at 6-8 person tables, and I haven't seen anyone sharing, but I am sure it happens from time to time! Also, the Decatur location struggles with parking, but so does most of downtown Decatur.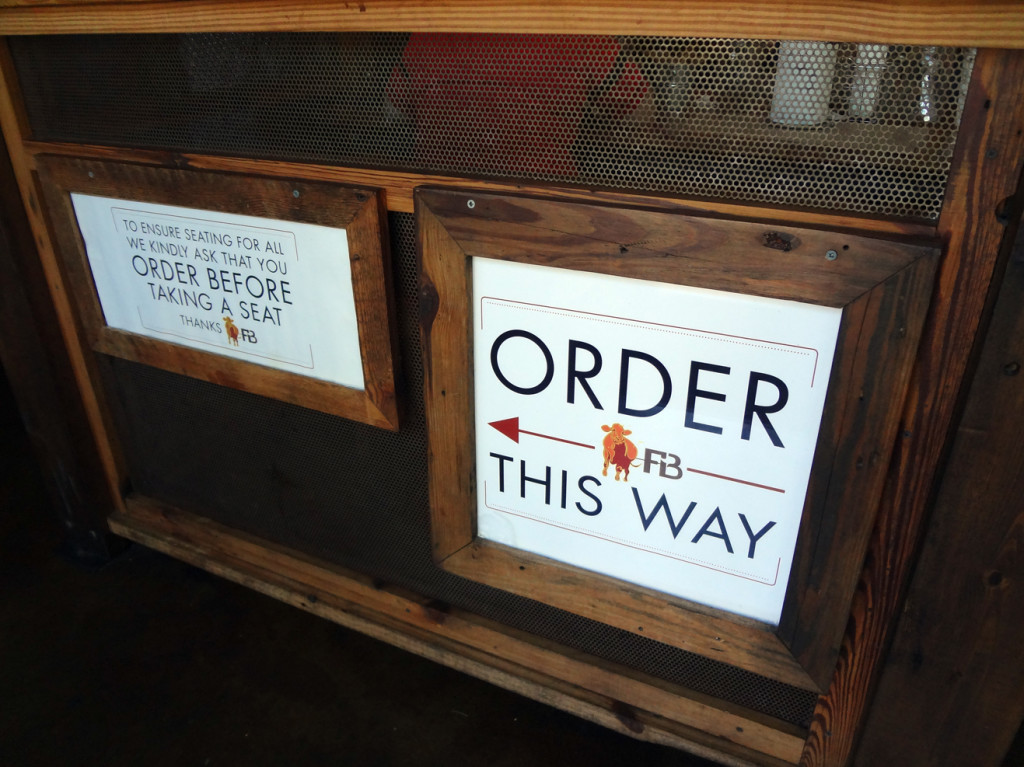 Farm Burger does order first thing, which is fine because you can scope out your meal while standing in line. The menu can be a little confusing to first-timers, but it is full of tasty, tasty things.
You can order one of a few standard burgers, or build your own. I prefer building my own as a general rule, but sometimes the daily specials are too interesting to pass up. I have had a few amazing ones. There are also a couple of salads to choose from, some kid's menu options, and a decent selection of beer and wine.
For this trip to Farm Burger, I went with my husband and parents. My parents both got the special of the day – some sort of delicious-looking eggplant parmesan burger, and split a side of boiled peanuts and a salted caramel shake.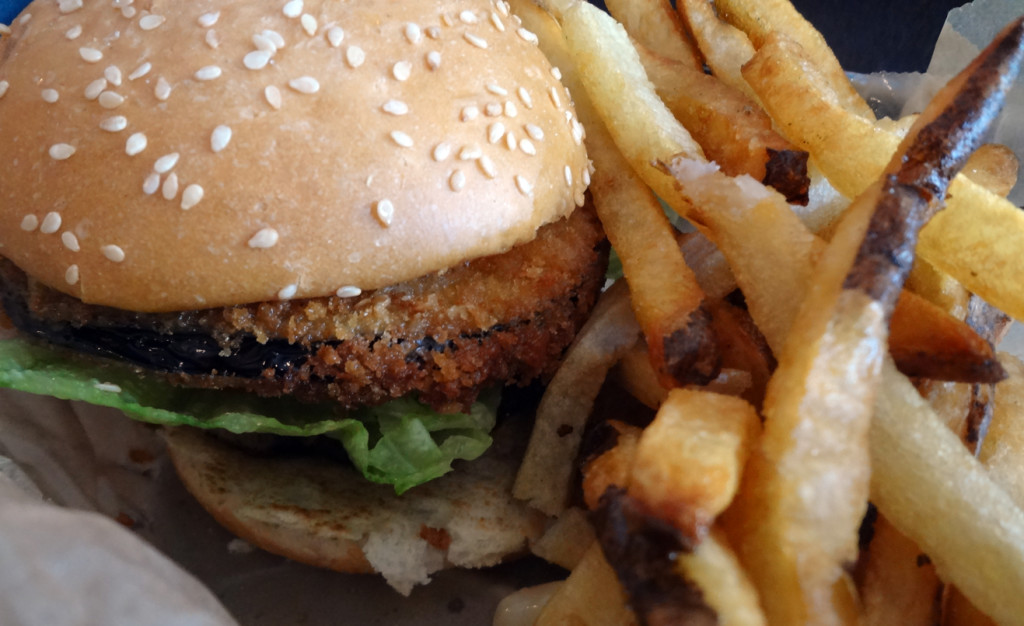 Adam built his own burger with some of my favorite ingredients: smoked paprika mayo, grainy mustard, and red onion. I ordered the #2 with bacon… yes a vegetarian burger with bacon. I was waffling between the #1 with bacon, and the #2, and well that's just what came out of my mouth. We each got a side of greens instead of fries, and we split an adult float – vanilla ice cream and Young's Chocolate Stout.
I've had the quinoa veggie burger before and it's quite good. I am not really a fan of the official veggie burger (the #2), though. The beets just don't do it for me. I would recommend building your own quinoa burger.
I am also not the biggest fan of the adult floats – the flavors just don't do each other any favors, in my opinion – but the salted caramel shake is amazing, and the brown cows (regular root beer floats) are simply superb.
My parents had a good time (their first time at Farm Burger) and enjoyed the food. The really loved the salted caramel shake. They give it two thumbs up (4 stars).
I think Farm Burger does a fantastic job of making healthy, ethical food easy to eat. The prices are great for being local, sustainable, farm-to-table! The atmosphere can be loud and the lines of people waiting to be seated and put pressure on you to clear the table, but it's not terrible – you can still have a pleasant meal. I think if the burgers were typical american fare, the place would still be above average, just a little costly. But being the quality it is, Farm Burger really stands out in the scene. 4 stars.
Farm Burger
Decatur
410B W. Ponce De Leon Avenue
Decatur, Georgia 30030
Farm Burger
Buckhead
3365 Piedmont Road
Atlanta, Georgia 30305
emily
Nerd. Foodie. Gamer. Homecook. Perpetual planner. Gardener. Aspiring homesteader. Direct response graphic designer. I use too many damn commas.