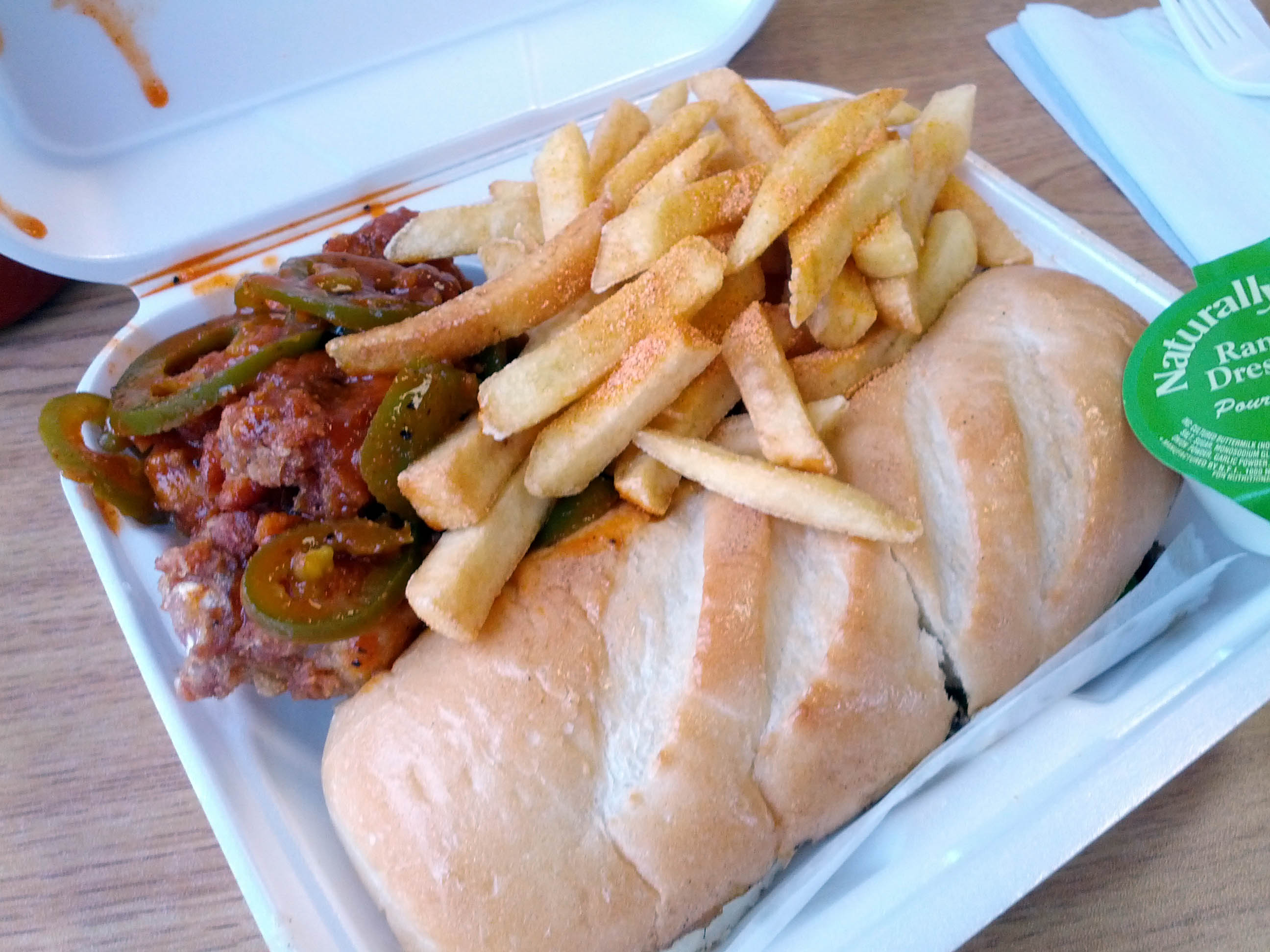 Next up on Buford Highway is a slight backtrack to Family Wings & Philly, or Family Hot Wings and Philly according to some.
We skipped past this little joint on previous excursions up BuHi because we've been dining with friends for the past couple weeks and we do try to shelter our friends from places that may not have as much potential as others. And honestly, this place just doesn't seem to have much going on for it from the outside.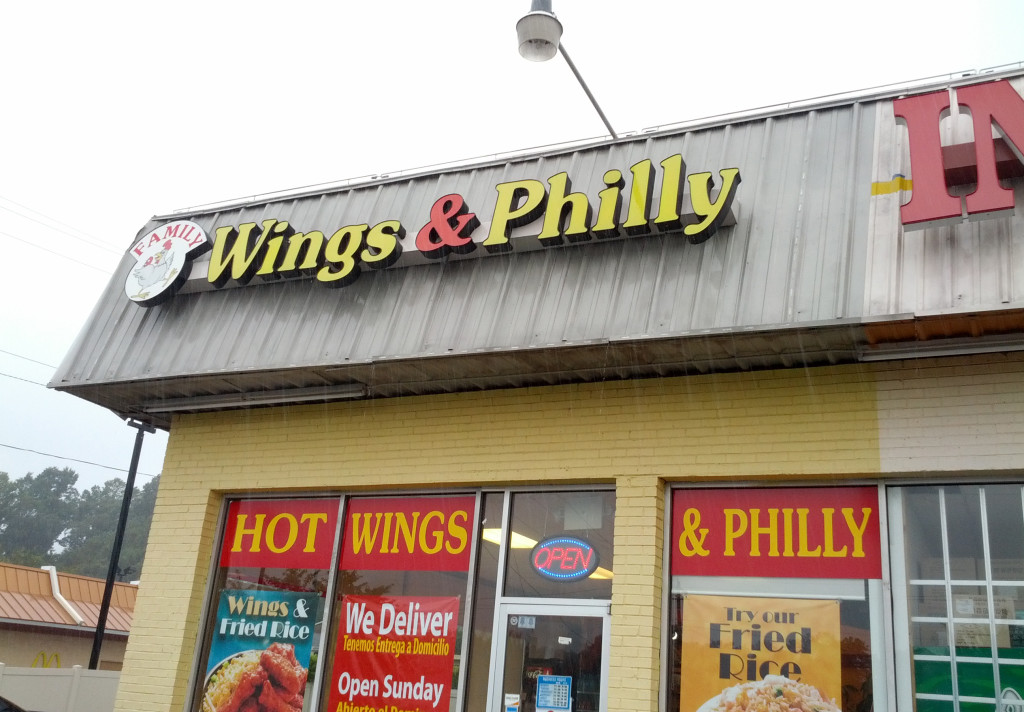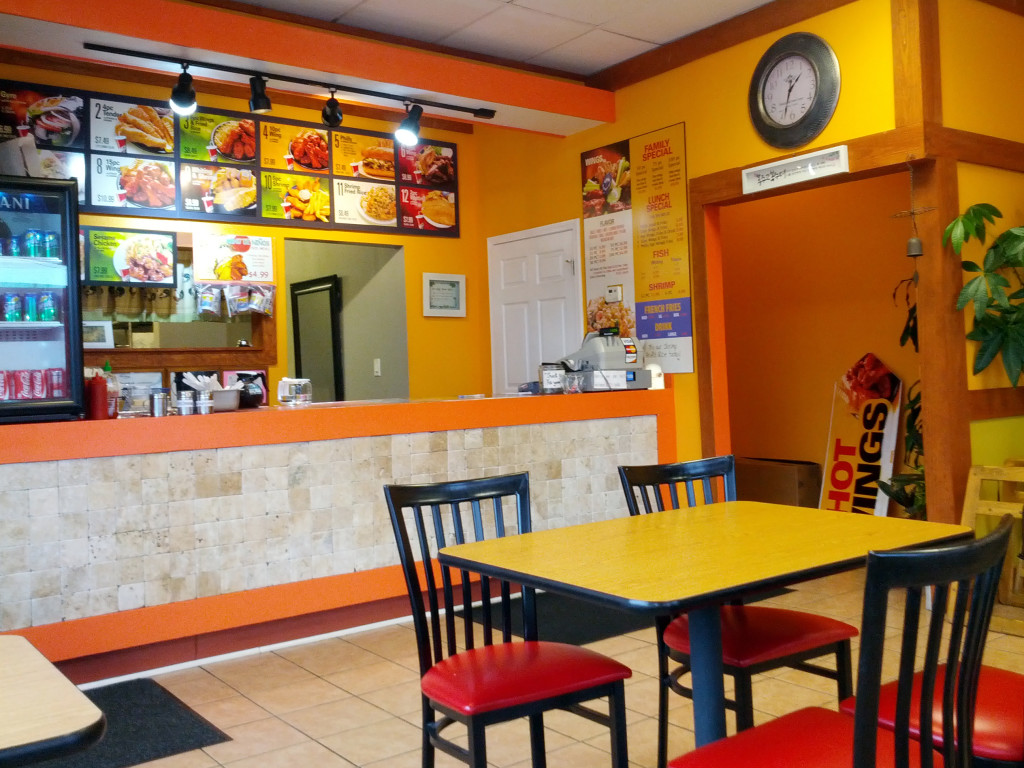 The inside is small, bright, clean, and fairly average. The menu and the staff got me a little excited though. I love cultural mash-ups – in malls I am always looking for that one cajun restaurant that is run by asians. Bourbon chicken with fried rice and an egg roll? Yes please!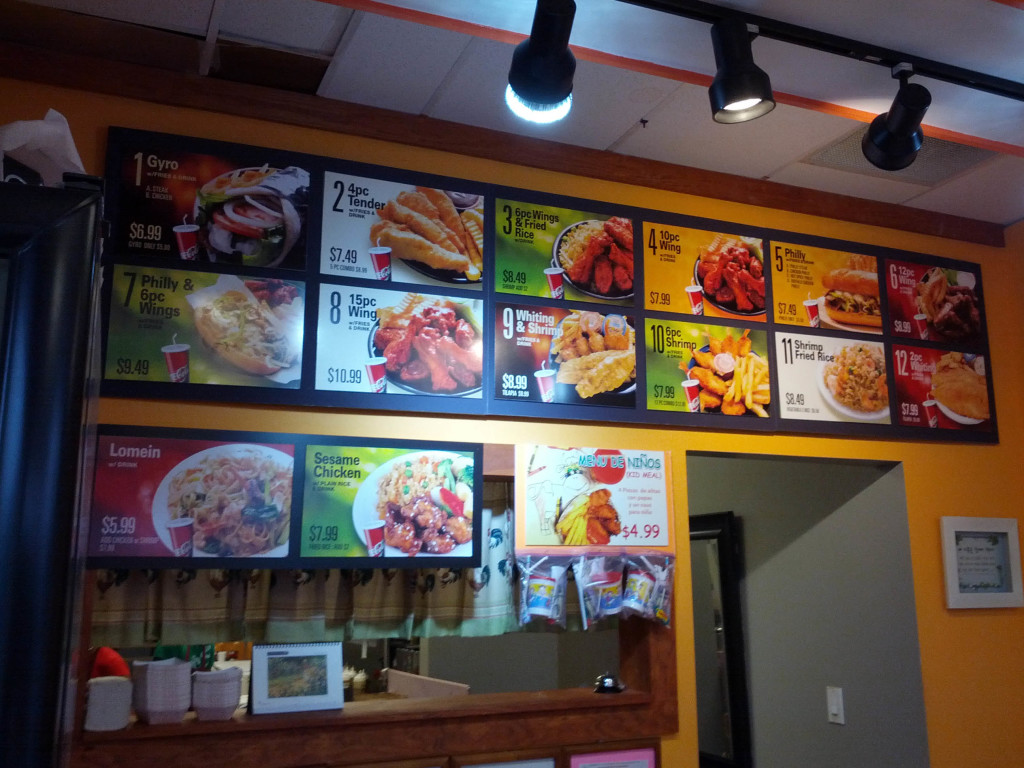 Anyway, this place is ostensibly american fast food, what with the wings, philly sandwiches, fried fish, and the ubiquitous gyro you see in places like this. But it is owned/staffed by a mix of asians and latinos in a predominantly asian and hispanic/latino neighborhood. So we've got shrimp fried rice, lo mein and sesame chicken on the menu. Wings can come "mexican hot" with hot sauce and jalapeño peppers. There is both ketchup and sriracha to put on your food. We may be talking about bad-for-you fast food, but this kind of melting pot multicultural crossover food represents what the spirit of America is supposed to be!
We ordered the lunch combo that comes with a philly cheesesteak, six mexican hot wings, and french fries. We also ordered the #11: the shrimp fried rice combo. Both combos came with soda.
The the combo was nice because you got to try a variety of things in one dish – the Philly and the wings, so to speak. The cheesesteak was pretty good, and while the mexican hot wings weren't what we expected, they were pretty darn tasty with ranch. The fried rice was average, nothing to write home about, but still tasty. I wouldn't travel far to go to Family Philly & Wings, but if you're in the area and wanting some wing, philly cheesesteaks or super-americanized chinese food, then do drop on by. Family Wings & Philly gets 3 stars within its category.
Family Wings & Philly
5224 Buford Highway
Doraville, GA 30340
emily
Nerd. Foodie. Gamer. Homecook. Perpetual planner. Gardener. Aspiring homesteader. Direct response graphic designer. I use too many damn commas.