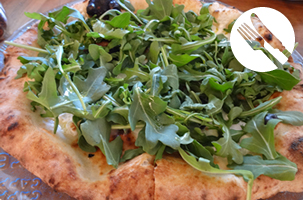 I am SO SAD that thing joint closed, in the middle of 2015. :'(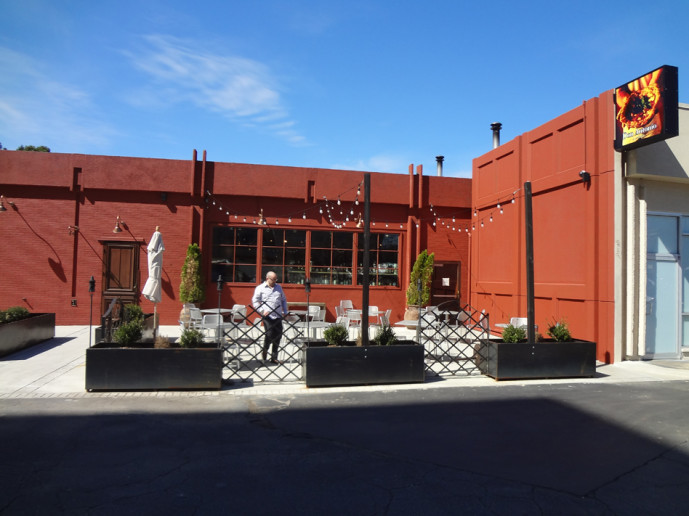 Don Antonio is a new pizza spot that recently opened in Buckhead. This is the second location they have opened with the first being in New York. The New York location has received a ton of critical acclaim and positive press which had me excited about this spot when I found out it was coming. Don Antonio replaced what used to be STG Trattoria. I never had a chance to hit up STG but reviews of it seemed to be pretty positive overall. The location is definitely in an interesting spot. It is in a tiny strip across from the Whole Foods in Buckhead, next to the St. Regis. It is a spot you could pass by every day and never know it was there as it is tucked in the back corner.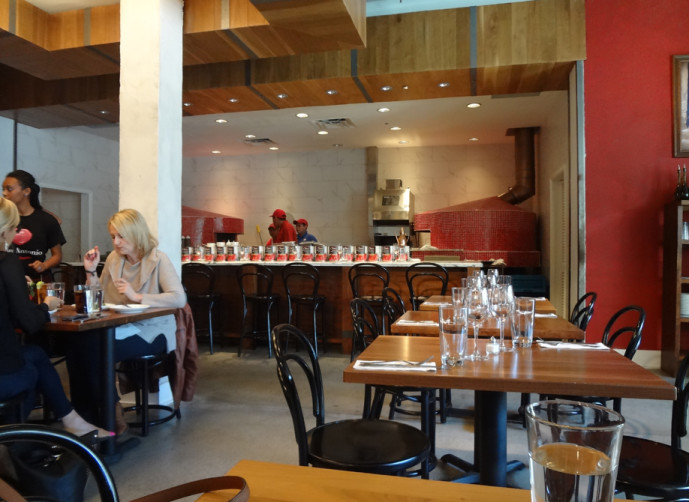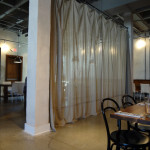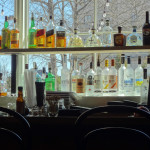 When first looking at the menu online, it definitely felt a little overwhelming as there are a TON of options. There are sections with 5-10 items for the following groups: antipasti, insalate, paninis (lunch only), pizze fritte, pizza speciale, pizze bianche, pizza rosse, and senza glutine. Everything sounded delicious so I definitely foresaw ordering being a challenge. Luckily, on my visit, I went with a bigger group and was able to sample a good amount of items.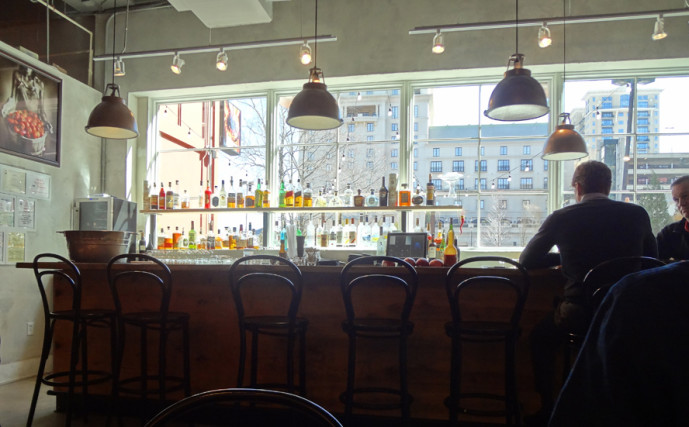 They did have lunch menus if you were to come with a smaller group but it was obviously limited and we were all intrigued by the vast dinner menu so we choose to order from it.
We started with 3 orders of the potato croquets so all six of us could sample at least one and a small pontina salad. The croquets were light and crisp. Be careful of the hidden pockets of mozzarella though as they will burn your tongue if not careful. I would have preferred it to be served with some sort of side sauce, even something simple like their red sauce would have been a nice addition.
The salad was okay, a bit overdressed but the mozzarella provided with it was nice and fresh.
On to the pizzas. I imagine there will be a lot of comparisons to Antico Pizza right off the bat due to both places having the pizza ovens in plain view and servicing neapolitan style pizzas. However, the two restaurants are vastly different. Antico is fast casual with bigger pies and Don Antonio is a more upscale spot with proper cocktail menus, etc. The pies here are a bit smaller as well, and the crust is thinner and it is more crisp than doughy. The options in toppings and type are a lot greater and there is more variety across the menu.
The margherita pizza was great and probably universally considered as the best dish our group had. It was pretty much as good as it gets and I really wouldn't change anything about it.
The fried pizza was definitely an interesting dish. The fillings inside made it hearty and the crust wasn't greasy at all and was pretty light. I wouldn't recommend ordering it as a single dish for yourself but it served as a good balance for us to our other dishes.
The bianca pizza was good underneath the arugula but the abundance of arugula made it more of a salad pizza verse a white pizza.
The dessert menu included a fried pizza dough with Nutella on top that sounded like a glorified funnel cake. Unfortunately, we were pressed for time and opted to get something that would come out quicker. I would venture to say no-one was disappointed though in the tiramisu we ordered. I thought the dessert was well balanced, had great texture, and served as a great cap to an enjoyable meal.
The staff that served us did a great job of providing recommendations and helping us navigate through the massive menu. The overall vibe was cool with diners getting a view of the pizza ovens and the kitchen being transparent with glass windows surrounding it. Although prices may seem high at first glance, our table of six only footed an $80 bill before tip which I thought was very reasonable considering the variety we had. I really hope word of mouth spreads about this place because I know the location isn't doing it any favors.
Food: 4.0
Vibe: 3.5
Don Antonio by Starita
102 West Paces Ferry Road NW
Atlanta, GA
PS: There is an additional post about Don Antonio here.
anish
I am a 20-something white-collar worker that enjoys the great food options Atlanta has to offer. I enjoy sharing my dining experiences and opinions to anyone who will listen. I hate being the guy next to your table taking cell phone pics but understand its place as a necessary evil in the food blogging world. I love to research places beforehand (some would say to a fault). The theory is if I am going to spend time and money eating out, it is worth the 10 or so minutes to vet it out beforehand. I have a laundry list of dining places I still want to go to but for every one I check off, four probably get added. For me though, that is probably the biggest perk of living in a big city.