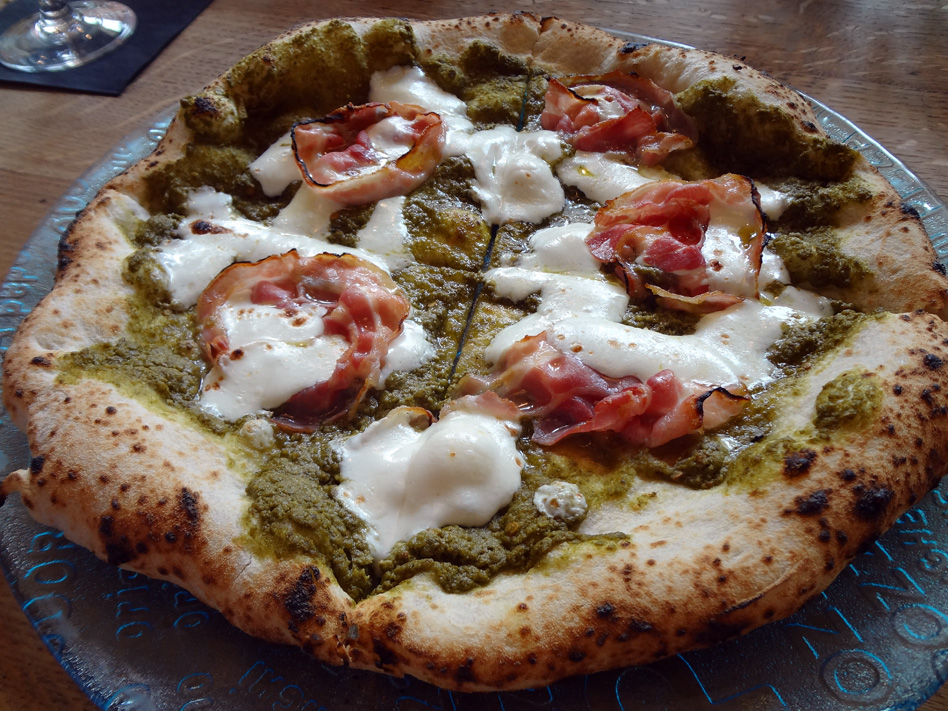 SO SAD that thing joint closed, in the middle of 2015.
Emily and I were recently invited to Don Antonio to preview their new summer menu. My initial thought when Emily asked if I wanted to go is "are you sure it was Don Antonio?" The reason I asked is because every neapolitan pizza spot I know of is super traditional, takes pride in simplicity, and most don't allow for substitutions. Thus, when she confirmed it was Don Antonio, my interest was piqued.
When we arrived, we met with Roberto Caporuscio who is the owner/chef of Don Antonio. He stated that back in Italy, they used to host dinner nights at the restaurant he worked for where they would pick a particular region of Italy and contrive a menu highlighting said region. He said the concept behind the summer menu was that he wanted to incorporate Atlanta staples (local meats, collards, peaches, etc) within his menu so we gladly served as guinea pigs.
The thing I appreciated about Roberto hosting us was he came out and said "please tell me what you like and don't like". Although that is something I would expect to hear at most places, it is not often the case. It is nice to hear straight from the horses mouth that they want constructive feedback. Now, Emily and I by no means have the most sophisticated palates in the world, but anyone who knows either one of us knows that we aren't shy about sharing our opinions, so we gladly obliged.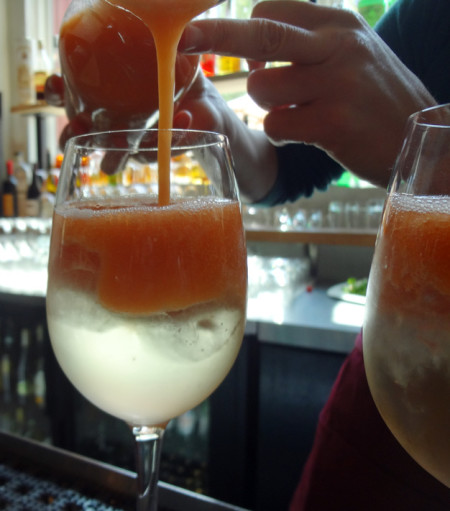 Before we sampled the summer menu, we were able to sample the Montanara Starita (a lightly fried pizza) that is a staple item at Don Antonio. I have visited Don Antonio two previous times but unfoundedly haven't been able to try it. It was definitely my loss as the pizza comes out puffed up, light, and not at all greasy. A nice change of pace from the traditional pie even if doesn't come topped with a ton of cheese (my take is usually most items with cheese on top are always better with more cheese).
We started out with a Georgia Bellini (Georgia peaches, raspberry puree, and prosecco). I can't say I have ever had what I deem to be a true bellini until that day. Most of the ones I have tried have been at bottomless brunch spots which definitely weren't served with the same level of precision and quality of ingredients as this rendition. The foamy froth that was built up on top of the drink made it a pleasure to drink and was very enjoyable having come in from another scorching hot day outside.
The salad we started with had a plethora of tasty items included with the raspberries really providing a nice tart balance to the otherwise sweet ingredients. The salad may have had a bit too much dressing for my liking as it became a bit greasy and whittled down the arugula pretty quickly but the chunks of sliced parmigiana reggiano were very welcomed. (I thought the amount of dressing was just fine. -Emily)


Next, we were treated to seeing how the burrata was made. The restaurant is cool in that they have see through windows into the proper kitchen and the pizza ovens are out in the open. It was interesting hearing Roberto talk about his distaste for pasteurized milk and the fact he can't get unpasteurized milk served to his restaurant due to health standards. However, he did say the milk quality here is miles ahead of Italy and he gets most of his cheese from the Green Bay area. This was probably the single best item we had all afternoon. The outer shell of mozzarella was perfect firmness and the ricotta inside was decadent and creamy. The Georgia peach and mint accompanying side didn't necessarily detract from the burrata by any means but as good as the burrata was, it can perfectly shine on its own.


The pizza is what Don Antonio is most well-known for and rightfully so. The pies are cooked in 90 seconds in a 800-900 degree oven. Roberto believes in no substitutions (although the expansive menu should provide something for everyone) and limiting the number of toppings on a single pie as it can overwhelm the dough and sauce when cooking which is understandable.
The pizza Savannah was my favorite of the two seasonal pizzas we tried. I am not a huge collard greens guy (blasphemy for having grown in the south, I understand) but the substitution of a regular red sauce for the collard pesto on this pie really worked well. The consistency ended up much the same, but gave the pie a unique flavor profile overall and is something you are unlikely to see duplicated anywhere in Atlanta or really anywhere in general. Seeing a chef like Roberto balance something as traditional as a neapolitan pie with something as unique as a collard pesto is really a work of art and a testament to his skill as a chef.
Again, I am not big on collard greens so the Stone Mountain calzone wasn't necessarily up my alley either, but the crust was nicely crisp and chewy.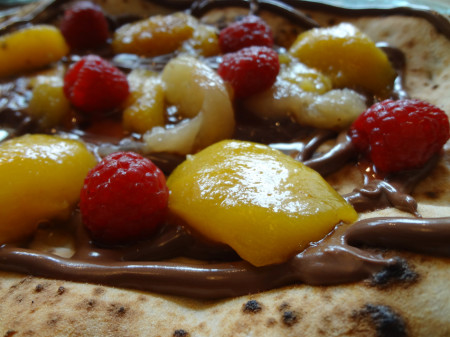 A pizza topped with bourbon sauteed Georgia peaches, nutella and raspberries was every bit as decadent as it sounded. At this rate, my palate has become a bit tired of all the dough I had consumed throughout the meal but there was no denying its decadence with the fresh fruit pairing well with the nutella. I am sure this shouldn't be a problem but ensure you eat it quickly in order to avoid the ingredients starting to become a bit runny on the dough.
I told Roberto at the end of our meal that I was actually disappointed I wasn't able to provide more constructive criticism because most of what we tried was delicious and well thought out.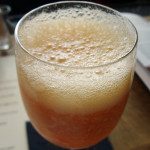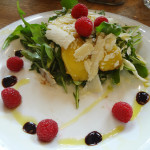 On a previous visit to Don Antonio, we came with a group of 15+ which ended up turning into a bit of debacle when the check arrived due to their POS system not being able to split the check in more than a few portions. Whenever I addressed this to Roberto, he mentioned they had changed their POS since then and it can now handle large parties.
I say this just to highlight the fact that for anyone visiting a new restaurant for the first time, a little breathing room should be required of the customer and it's something Emily and I discuss all the time. We both want to try new restaurants as they open, but have to take the experience with a grain of salt as they get their kinks worked out in the first few months.
Based on this visit, it is evident Don Antonio is starting to catch its stride and is only improving on its backbone of quality and fresh ingredients. Its rare you find a good balance of traditional plus experimental cuisine but Roberto has pulled it off with their summer menu.
If you're interested in seeing the original post on Don Antonio, look here.
Since this was a media event, we did not pay for what we ate and drank. But the thoughts and words shared in this post are our own!
Don Antonio by Starita
102 W Paces Ferry Rd NW
Atlanta, GA 30305
anish
I am a 20-something white-collar worker that enjoys the great food options Atlanta has to offer. I enjoy sharing my dining experiences and opinions to anyone who will listen. I hate being the guy next to your table taking cell phone pics but understand its place as a necessary evil in the food blogging world. I love to research places beforehand (some would say to a fault). The theory is if I am going to spend time and money eating out, it is worth the 10 or so minutes to vet it out beforehand. I have a laundry list of dining places I still want to go to but for every one I check off, four probably get added. For me though, that is probably the biggest perk of living in a big city.