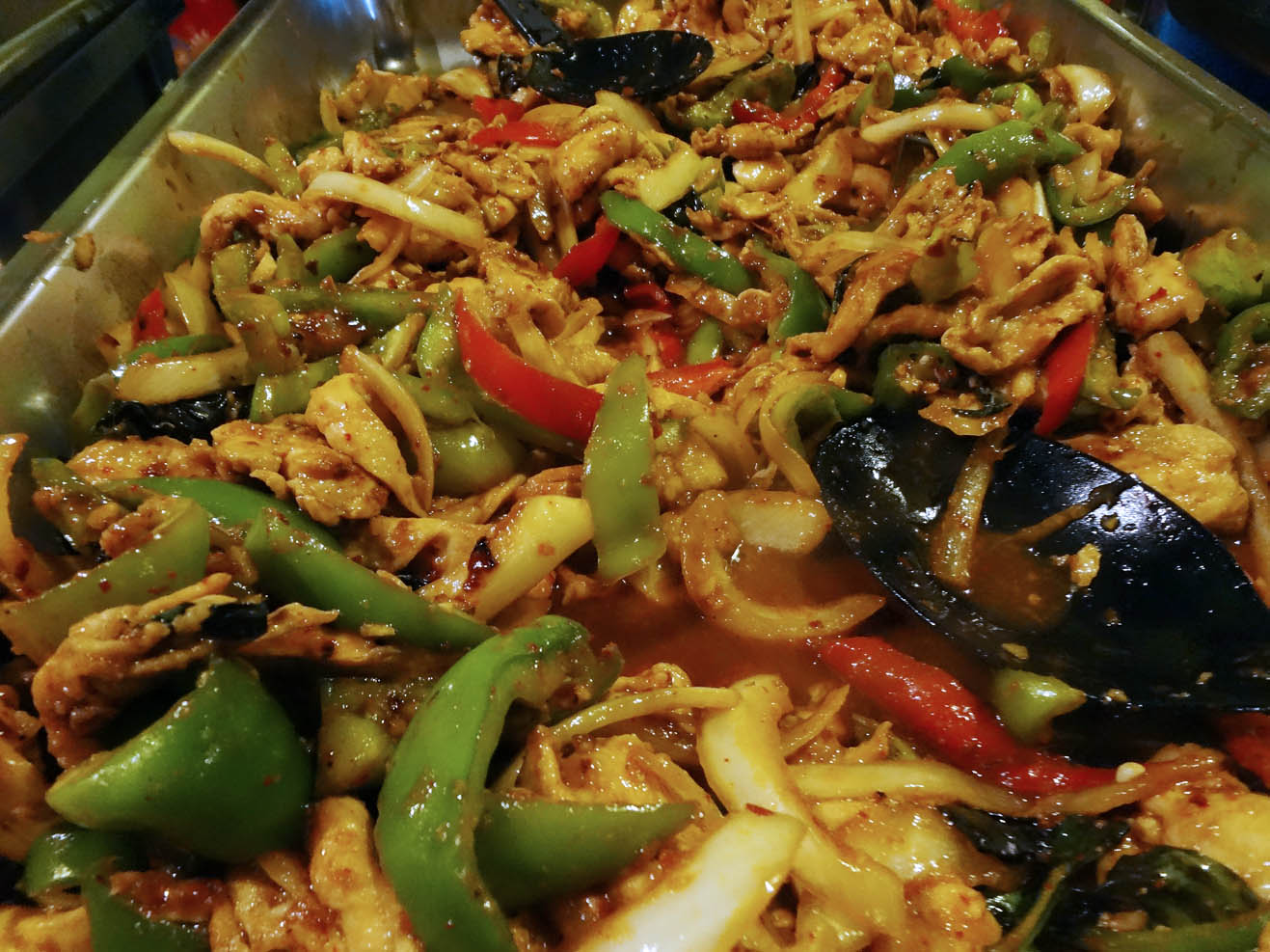 I met Sucheta Rawal of Go Eat Give at a blogger dinner at Tin Drum, back in June. As soon as she explained Go Eat Give to me, I knew I had to come to one of their monthly events – it just took me a little while to get around to it.
Eat Go Give is a registered 501(c)(3) nonprofit organization that connects people around the world through experiences, volunteering and community projects. Once a month, they have a cultural event at an Atlanta-area restaurant. August's event was Destination Malaysia ($35/person), hosted at Malaya on the westside.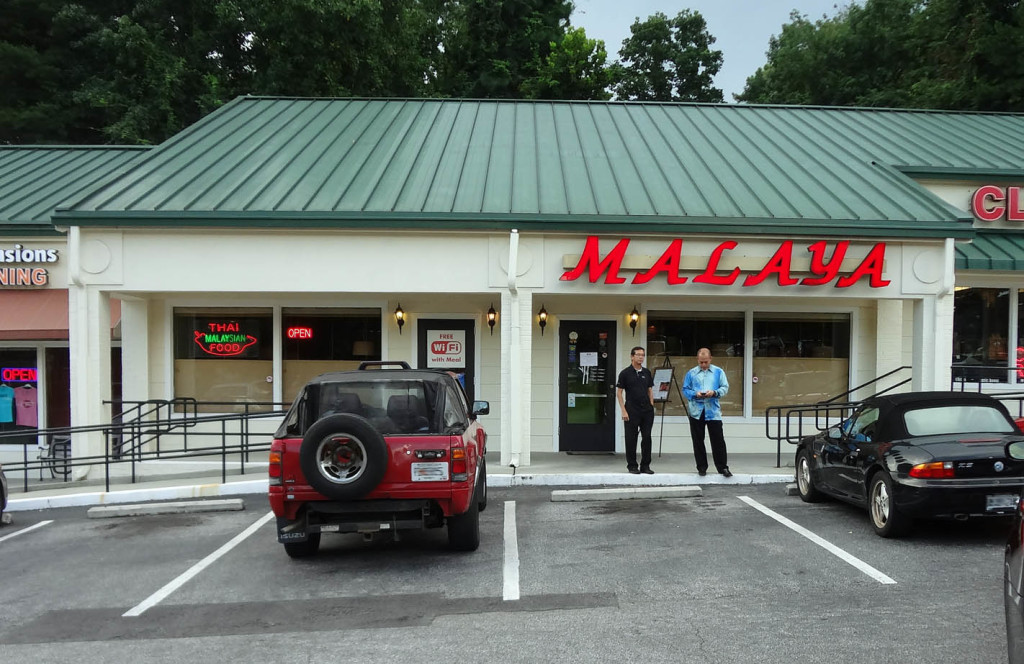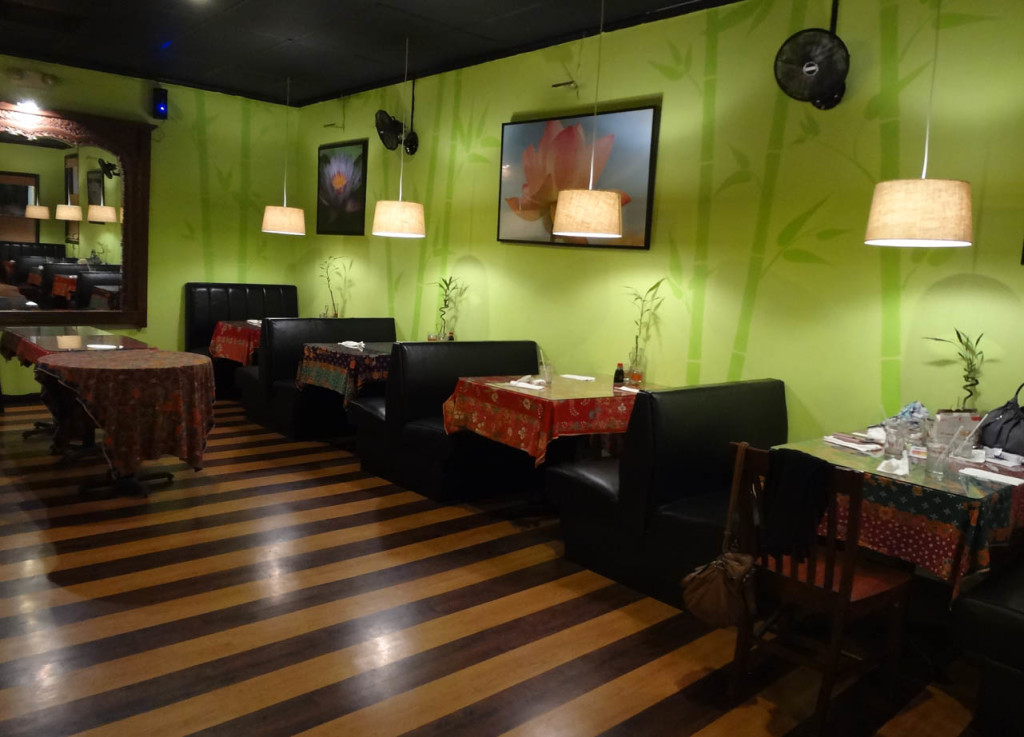 Here's a description of the event from Go Eat Give's invitation:
Escape to South East Asia for an evening of cultural learning, delicious curries, and entertainment. Join us for authentic Malaysia food at Atlanta's long-standing nondescript establishment, Malaya. Special buffet dinner just for Go Eat Give guests will include popular favorites: vegetarian spring rolls, KL Mee Goreng, Nasi Goreng, Kari Fish, Rendang, and more.

Guest speaker for the event will be Mr. Fabian De Rozario, Principal of GlobalConnect and Senior Consultant at Korn/Ferry International. Fabian is a Malaysian immigrant to the United States, who has been recognized as Who's Who in Asian American Communities in Georgia. Fabian was the President of National Association of Asian American Professionals, and currently develops and facilitates learning programs in the subjects of leadership, diversity & inclusion, cross-cultural capabilities, and workforce engagement.

Watch Layang Emas (Dance of the Swallows) by Jennifer Lee & Emily Sun. This is a beautiful court dance that is said to have derived its movements from that of the swallow (layang-layang).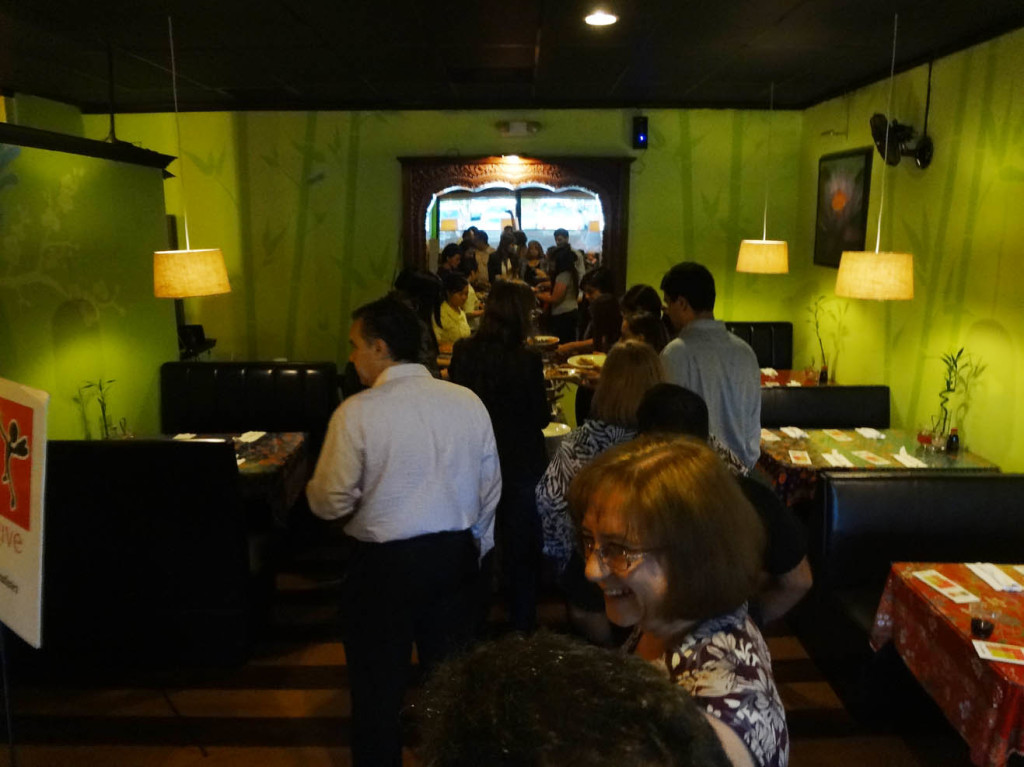 That all sounded great to me, and since Malaya isn't on Buford Highway, it's not likely we'd get around to it otherwise. And who doesn't love a good cause?
I mentioned this event to my work-friend Teck, who is Malaysian, and he was very interested in going. So we made it a double date, plus their precious baby boy.
Apparently this restaurant used to be pretty dumpy, but it changed hands a while back, and I thought the atmosphere was just fine – nice even.
We had really great time socializing with some of the other attendees, and learning about their histories and connections to the event. We brought some Tiger (produced by Asia Pacific Breweries – founded as Malayan Breweries Limited in 1931), a popular asian beer to go along with the food.
The food was appetizing, but not life-changing. I thoroughly enjoyed what I had, most especially the KL Mee, though I did notice that it didn't look like the photos of KL Mee I'd seen online. The food certainly did not impress my malaysian compatriot, he prefers Penang Malaysian Cuisine for malaysian fare in Atlanta, and I trust his judgement – and my own tastebuds!
After stuffing-face with the copious amounts of food, we listened to a fantastic presentation by Mr. Fabian De Rozario, explaining the geography, and ethnic, religious, cultural, historical, and economic significance and history of Malaysia. He was so funny and charismatic; it was an enjoyable educational experience. You can spot him in the blue shirt in the first photo of this post.
After that we watched a small but very graceful and nice performance of the Layang Emas. You can watch the video here.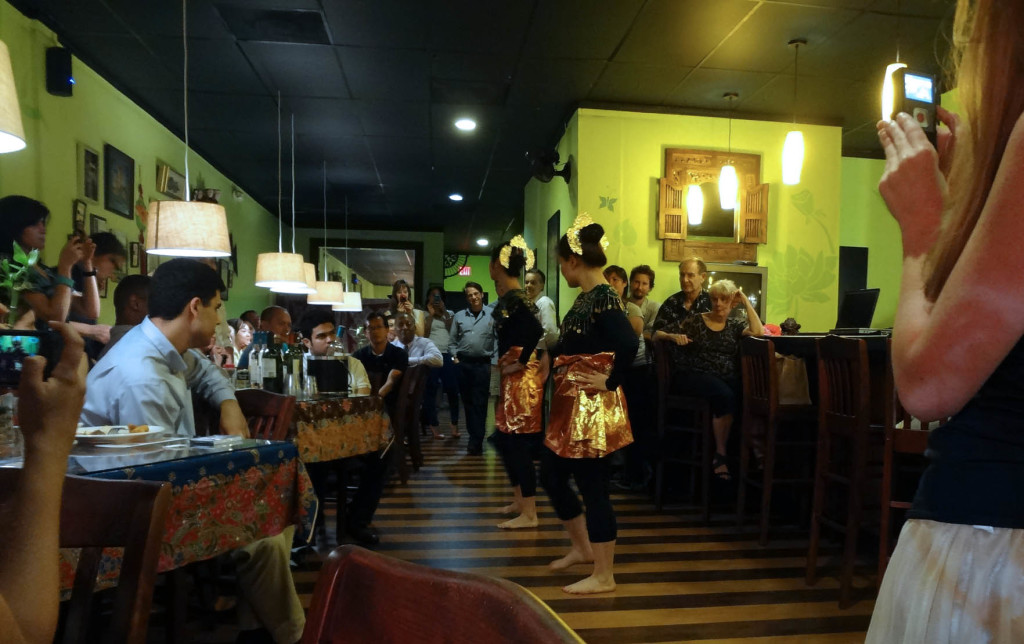 Overall, we had a great time. I would definitely recommend checking out Go Eat Give's future events, by following them
on Facebook
.
Though this wasn't a traditional sit-down dinner at Malaya, I believe they put their best foot forward with the food they served us. Looking at their prices online, which seem reasonable but not amazing, the space, and the food we ate, I think it's safe to say we give Malaya 3 stars. If you live in the area and need malaysian food, would may want to consider giving them a try.
Malaya
857 Collier Rd NW
Atlanta, GA 30318
emily
Nerd. Foodie. Gamer. Homecook. Perpetual planner. Gardener. Aspiring homesteader. Direct response graphic designer. I use too many damn commas.