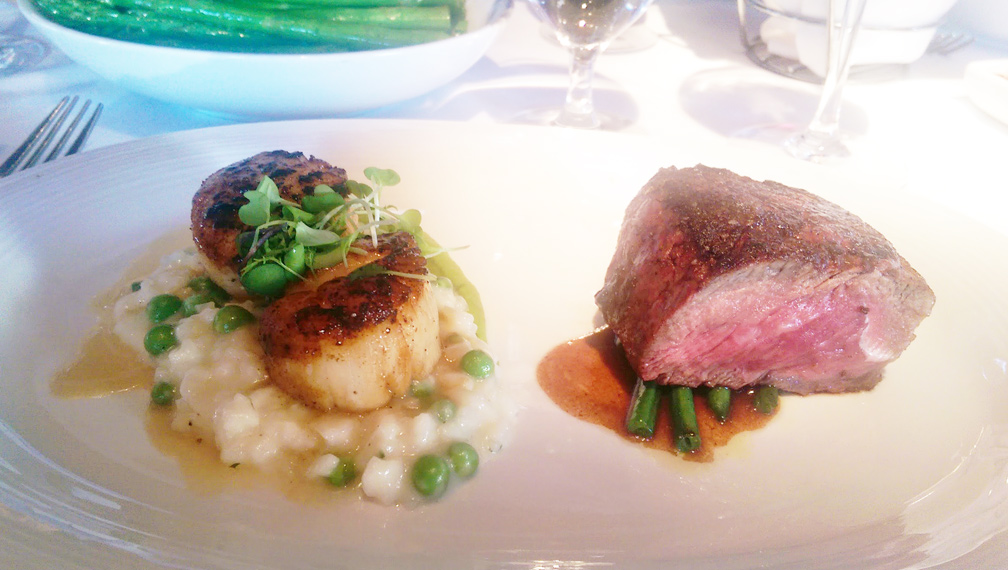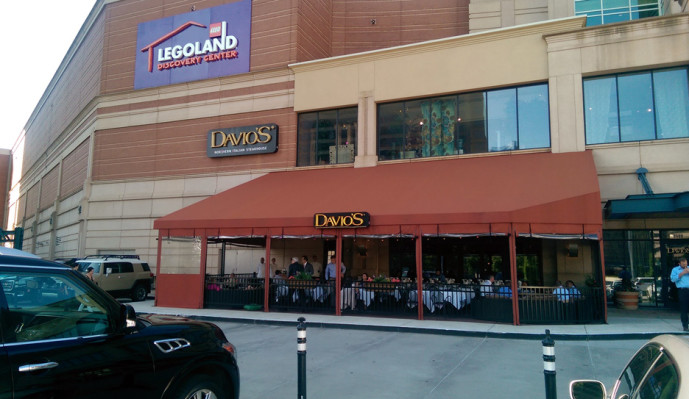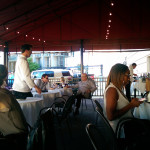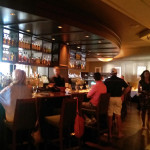 I recently visited Davio's as part of an Atlanta Food Bloggers Society dinner event. Davio's is part of a chain of restaurants with 7 locations around the country; their home base being in Boston. On this occasion, we had the pleasure of dining with Chef/CEO Steve DiFillippo. I always find it nice hearing the menu concept, wine selection, etc straight from the horses mouth because it helps add a back-story and vision to each part of the meal.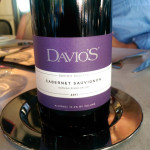 When we arrived, we were served a proprietary cab that Steve had gone to Russian River Valley to create himself.
We also had a trio of apps that included tuna tartare, potato goat cheese puffs, and their well known Philly cheesesteak spring rolls. Of three, I probably like the tuna tartare the most as it was served on a crispy wonton which added a nice crunch to the velvety tuna.
The first dish we had which was the oven baked Jonah lump crab cake served with a whole grain mustard sauce. The oven baked twist in preparation really allowed the crab to shine and there wasn't really any filler in this crab cake. Although there may have been a bit too much mustard sauce for my liking, it added a good punch to the dish and complemented the crab well.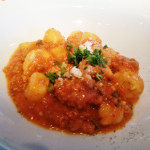 Our second dish was the hand rolled potato gnocchi made with a combination of veal, pork, and beef. It was a pleasure hearing Steve give the back-story of how this dish was created utilizing his grandmother's recipe and trying to maintain the truly authentic Italian nature of this dish. I would say he succeeded pretty well. I learned that the key to the lightness in our gnocchi that was served limiting the flour content in it. It is evident Steve is aware of the plethora of lead like gnocchi that gets served at restaurants and has made it a point to ensure his is as light and pillowy as can be. Although this rendition consisted of three different meats, it added good flavor to the dish instead of weighing it down.
The third course was a play on surf and turf with a sirloin and scallop combo. I personally am not the biggest fan of the sirloin cut but it was prepared well and had developed a nice crust on it. The scallops on the other hand were right up my alley as they were cooked perfectly and the pea risotto that was served with them complimented them nicely. For sides, the horseradish mashed potatoes didn't have the burst of flavor I was hoping for after seeing the horseradish component included in the dish and the asparagus were pretty straight forward.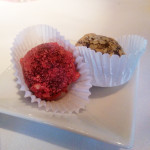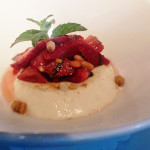 The desserts were probably my favorite part of the meal and definitely satisfied my sweet tooth. The panna cotta had a great light consistency and addition of toasted pine nuts with the fresh strawberries on top made it really well balanced.
Pleading guilt, I was stuffed by the time I got to the desserts but still ended up wiping the plate clean. We also got served a raspberry and almond truffle, both had great richness and I could have definitely eaten a few more.
Some may complain about Davio's being located within a mall and granted, it may take away from the overall vibe of the restaurant a bit, especially when paying decent money for the meal. However, the outdoor patio on a nice day is great place to enjoy a quality meal. Although Davio's is labeled as a steakhouse, my experience was definitely more fitting of an Italian restaurant. I think the concept of conjoining the two definitely showed in the menu offering and the thought that Steve put into each dish. Serving his privately labeled wine, selling his spring rolls in the frozen aisle of grocery stores, and recently having gone on a book tour, it is evident that Steve is a true CEO/chef. Luckily, the food and service at Davio's is of high quality and is rightfully the reason he can partake in those other endeavors.
Food: 4.0
Vibe: 3.5
Since this was a media event, I did not pay for my meal. But the thoughts and words shared in this post are my own.
Davio's Northern Italian Steakhouse
Phipps Plaza
3500 Peachtree Rd. NE Atlanta, GA 30326
anish
I am a 20-something white-collar worker that enjoys the great food options Atlanta has to offer. I enjoy sharing my dining experiences and opinions to anyone who will listen. I hate being the guy next to your table taking cell phone pics but understand its place as a necessary evil in the food blogging world. I love to research places beforehand (some would say to a fault). The theory is if I am going to spend time and money eating out, it is worth the 10 or so minutes to vet it out beforehand. I have a laundry list of dining places I still want to go to but for every one I check off, four probably get added. For me though, that is probably the biggest perk of living in a big city.