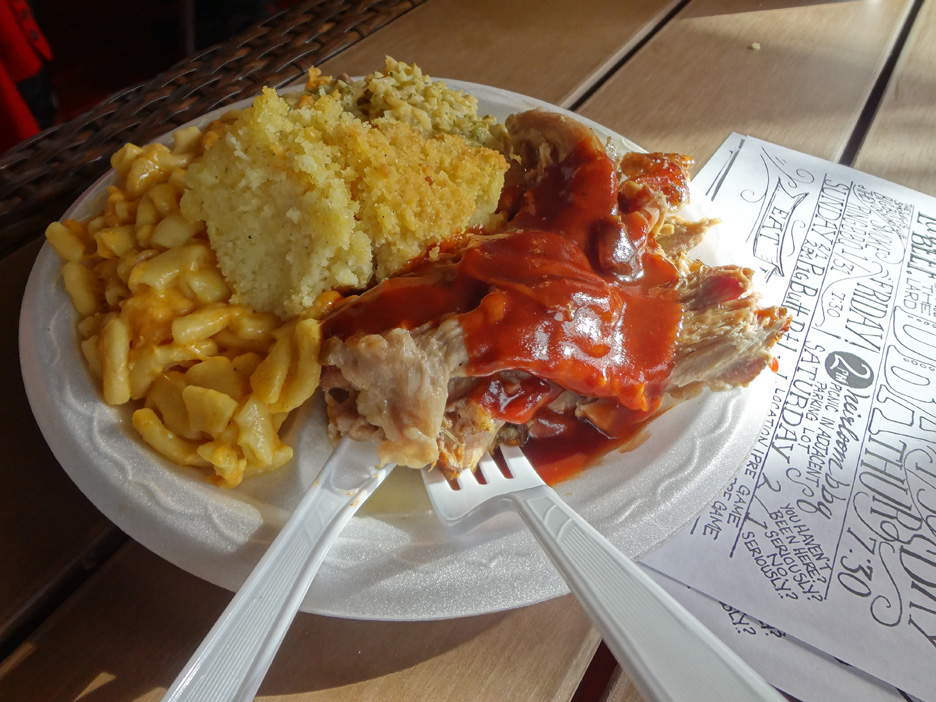 Remember Meat Week? (We went in 2013, 2012.) Well it's back – and celebrating its 10-year anniversary, too! More on that later.
First up on the schedule for this year's eight-day barbecue love fest was Daddy D'z BBQ Joynt. I passed this place for the first time when I came to the neighborhood to eat at Nick's, and I knew from my first glance that I'd be stopping by Daddy D'z one day.
Adam and I, along with Mary and Grant and Marie dined at Daddy D'z on Sunday afternoon for Meat Week Atlanta 2014. Due to the size of our group, we wound up on the porch – the closed in porch with some old but serviceable heaters.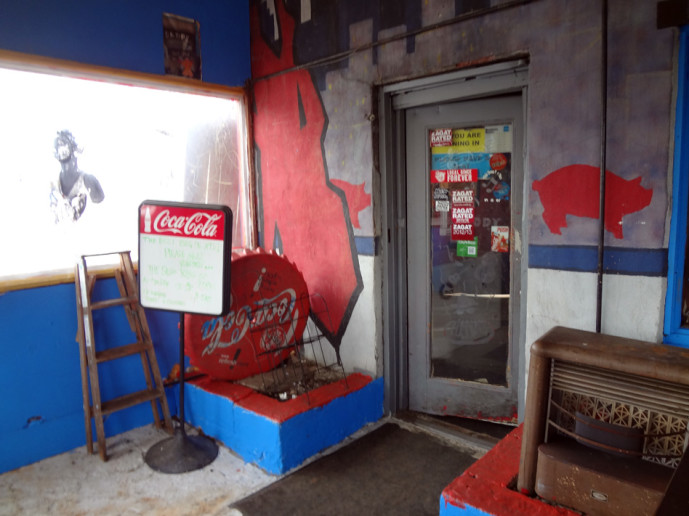 We arrived pretty early to snag good seats, so I stuck my head in the restaurant proper to snap a pic or two. The restaurant stayed mostly full though, so I didn't get a real nice picture, just a slightly blurry one of an empty corner.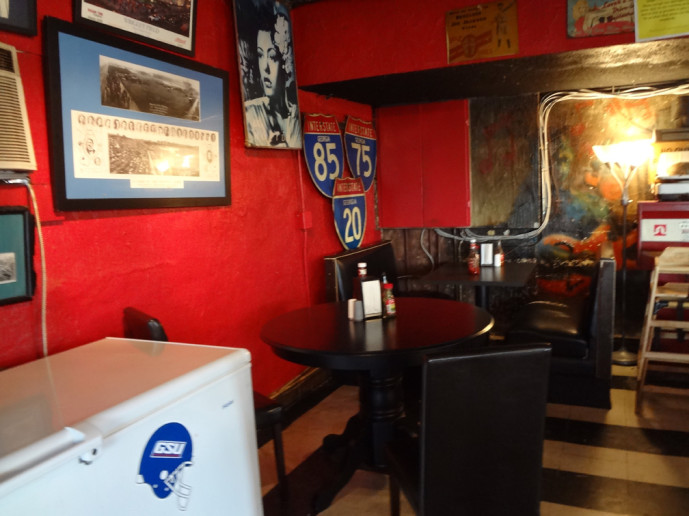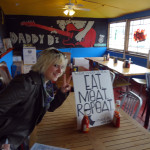 Our Captain, Tracy Galasso was there getting things organized. The kind folks at Daddy D'z sent out some of the famous 'Que Wraps – bite-sized bits of BBQ pork wrapped in fried dough – for us to start with. They are tasty little things to be sure… worth of Homer Simpson level drooling.
After everyone else arrived, we ordered our food. Adam and I settled on the sampler platter to split: 6 'Que Wraps, 2 Ribs, Beef, Pork, and a side ($16.59). We got broccoli casserole. We also got a Brunswick stew ($3.99), a side of mac 'n' cheese ($2.99) and one of collards ($2.99).
The sampler plate was great! Firstly, we got more 'Que Wraps, which was great. Like little barbecue egg rolls. The ribs were my favorite, and I enjoyed what I think was the pulled beef. Adam also enjoyed the ribs and beef, but he also enjoyed what we assume was the pork more than I did.
The plate looked small when we got it, but it was piled with a huge amount of meat and I am so glad it was the only entrée we ordered! We still took some home for later.
The sides were all good. The collards were probably my favorite, but I also enjoyed the macaroni and cheese and the Brunswick stew. The broccoli casserole was good, but nothin' to write home about.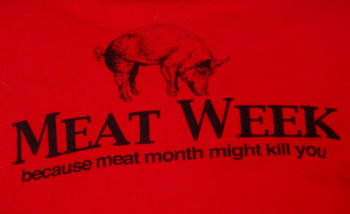 The folks behind the counter also sent around several slices of cake for everyone to enjoy. We sampled pineapple, strawberry, and carrot cake. The cakes were impressive – huge pieces that are seemingly homemade with real fruits (and vegetables in the case of the carrot cake) – though they may be a bit too sweet for some tastes.
I'm no cake connoisseur, but they seemed fine enough to me, though really: why bother when you can stuff more 'que in yer craw? Hello, it's barbecue!
All in all, I can see why Daddy D'z is "a thing" as the youngsters say. And why it is a perennial mecca for Meat Week each year. A fine choice for barbecue ITP – in fact, one of the better in our (somewhat limited) experience. 3.5 stars!
PS: Be sure to check out the rest of this week's Meat Week Events! Wednesday night at Bone Lick BBQ will be a special gathering with the founders – replete with a concert and filming for a documentary about Meat Week to celebrate the 10-year anniversary!
Daddy D'z BBQ Joynt
264 Memorial Drive SE
Atlanta, GA 30312
emily
Nerd. Foodie. Gamer. Homecook. Perpetual planner. Gardener. Aspiring homesteader. Direct response graphic designer. I use too many damn commas.