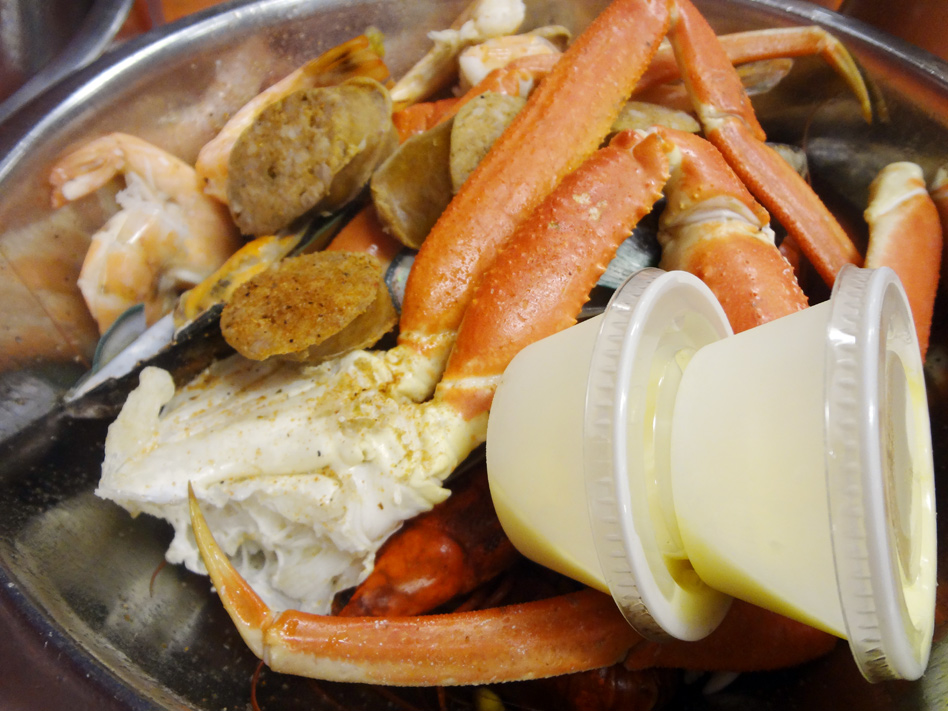 This is one of the rare spots that both Emily and Anish have reviewed separately. To see Emily's review, go here.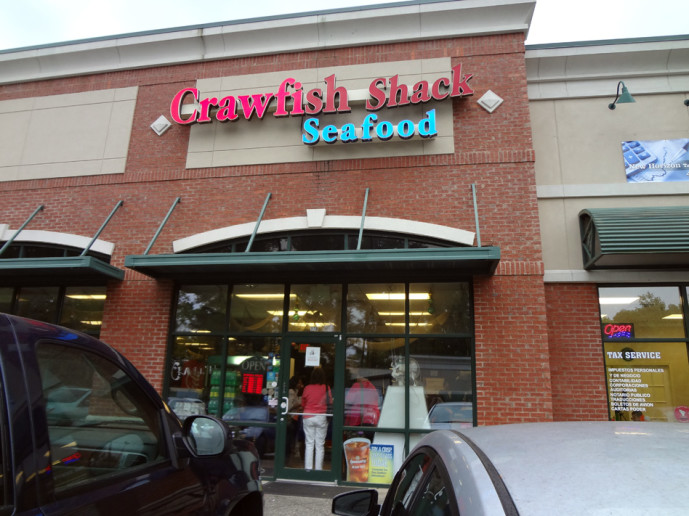 Crawfish Shack Seafood has been a restaurant on my to-visit list for a while and I finally got the chance to go there for dinner on a weeknight with Emily and Adam as part of a Meetup event for the Atlanta Food Bloggers Alliance. One of the most interesting thing about Crawfish Shack was when I learned about the Vietnamese/Cambodian influence which made it this concept much more appealing.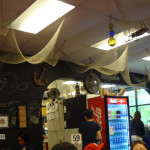 One of my biggest knocks on the Atlanta food scene is the fact that we are landlocked which means quality seafood is usually hard to come by. I think the logistics of shipping it overnight, etc. have improved in recent years, but the uptick in quality comes with an increased price tag. Nonetheless, the number of seafood centric restaurants are definitely growing and they are serving as a breath of fresh air from the norm.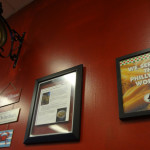 The menu is pretty straight-forward and easy to process. You can get seafood by the pound or in one of their Shack-tastic platters, po-boys, or their 5 different set meals. They also serve a handful of sides and apps that range from fries, corn, hush puppies, etc.
On this particular visit, we shared a Shack-tastic for one between the three of us with an order of seafood boudin balls (essentially a boudin hushpuppy). The Shack-tastic comprises snow crab, blue crab, crawfish, mussel, shrimp, sausage, corn, and red potatoes. They were out of blue crab on our visit, so we decided to double up on crawfish since we were in the midst of season. In reading reviews, two additional things I definitely wanted to try were the sugar cane and the beignets. Unfortunately, both seem to only be weekend items which was a little disappointing.
All of the items in the Shack-tastic were good and fresh. The snow crab and crawfish are obviously both a bit of teases as the meat you actually extract from each is small but both were good. The shrimp had the peel on which was actually nice, as I find joy in un-peeling shrimp myself for whatever reason. However, the seasoning doesn't really penetrate through and leaves the flesh a bit bland. The mussels and sausage were probably my least favorite of the bunch. The entire bowl was seasoned heavily but I didn't find the seasoning to be super flavorful or tasty.
The seafood boudin balls were light on the outside and the inside was moist and they paired well with the Louisiana and cayenne sauces they had on the table.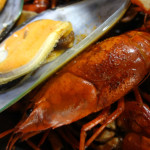 I read a lot of reviews about the food coming out really slowly. I wouldn't necessarily say our food came out quickly, as the restaurant was pretty full on a weeknight, but I am not sure how much of that is due to them cooking your food fresh verse being understaffed/not efficient in the kitchen.
Regardless, this is still probably a spot that makes sense more for dinner or on the weekends as it might end up being a tight squeeze for the average joe's allotted lunch time. I am a sucker for bread and sandwiches so I may be back to try a po-boy on a weekend along with the sugar cane and beignets. Overall, this restaurant serves as a nice change of pace to the normal food spots around town but I would say my overall experience was good not great this go around.
Food: 3.5
Vibe: 3.5
Crawfish Shack Seafood
4337 Buford Hwy NE, #170
Atlanta, GA 30341
anish
I am a 20-something white-collar worker that enjoys the great food options Atlanta has to offer. I enjoy sharing my dining experiences and opinions to anyone who will listen. I hate being the guy next to your table taking cell phone pics but understand its place as a necessary evil in the food blogging world. I love to research places beforehand (some would say to a fault). The theory is if I am going to spend time and money eating out, it is worth the 10 or so minutes to vet it out beforehand. I have a laundry list of dining places I still want to go to but for every one I check off, four probably get added. For me though, that is probably the biggest perk of living in a big city.